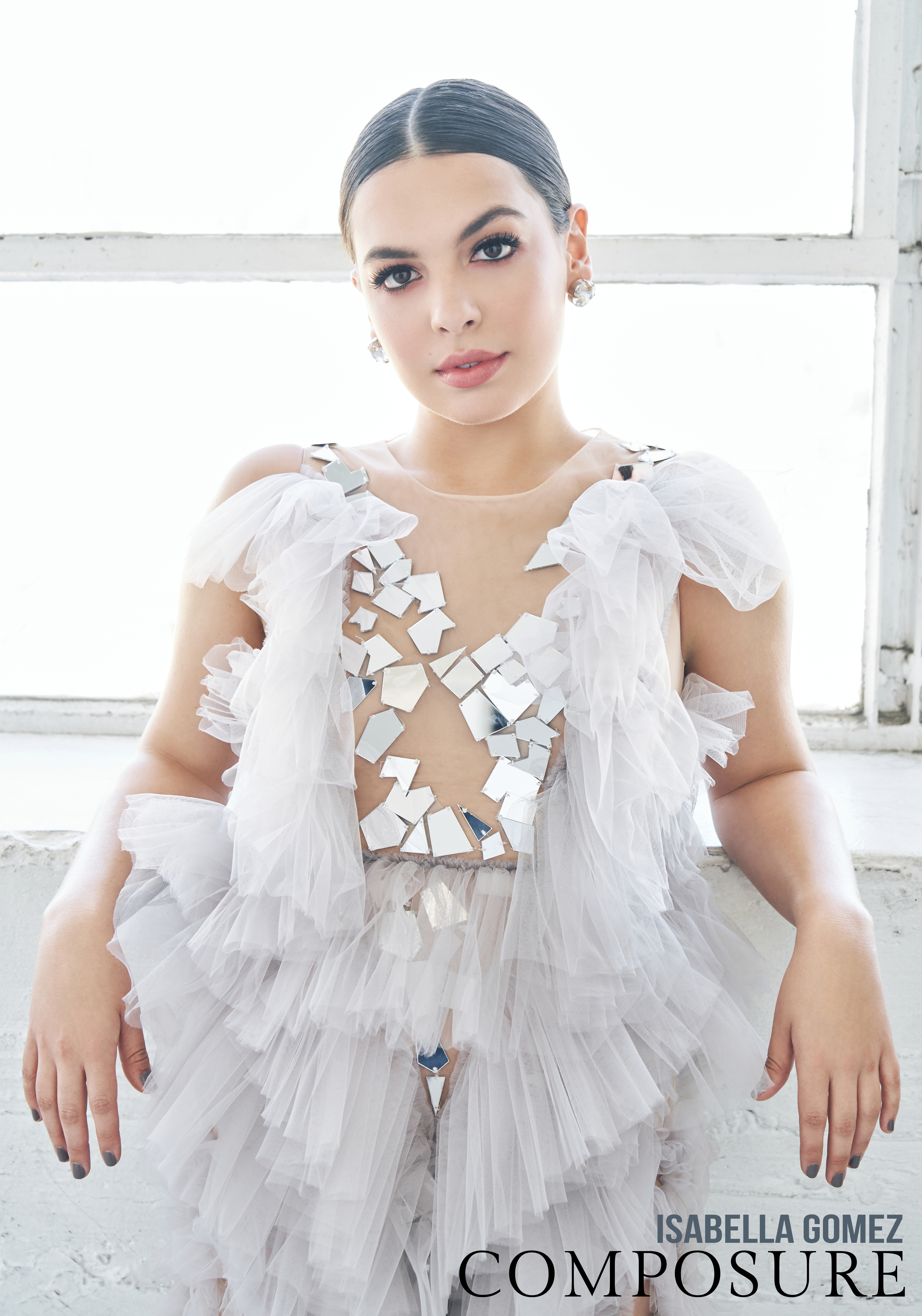 Photography by The Riker Brothers 
Hair by Ashley Wahler
Makeup by Alexis Walker
Styling by Jennifer Austin
Story by Ashley Dawson
Actress Spotlight — Isabella Gomez
One Set at a Time: Taking a peek through the lens of Isabella Gomez and her fast-growing career.
It's easy to see where Isabella Gomez's drive and passion come from, and how the journey of life has shaped her into the strong and developed artist that she is today. From moving across continents with her family to beginning her career in entertainment as a young child, Isabella's intellectual prowess and hard work have certainly paid off in the industry. With the support of her family, she's landed roles on some of the most sought after sets in the nation, and played a wide range of memorable characters such as Elena Alvarez on the hit show One Step at a Time or Kylie in her upcoming thriller movie Dembanger. At just twenty-two years old, Isabella has accomplished what many of us could only dream of accomplishing in a lifetime – and she has the wisdom to show for it.
What was it like coming from Colombia to Florida at such a young age? What kind of culture shock did you experience, and how did it change you?
Honestly, I don't remember it being much of a shock. I was a precocious, outgoing kid. I was an only child, and my parents had raised me to be very sure of myself, so moving to Florida felt like an adventure of sorts. The language barrier was probably the biggest hurdle, but luckily there was a huge Latino community so I made friends I could speak in Spanish with. Since I was so young, my brain absorbed the English pretty quickly. If anything, I think the culture shift opened up my world. It showed me there were a million ways to live your life and a million kinds of people to learn from. Starting over didn't have to be a bad or scary thing—it could be exciting. 
How old were you when you knew you wanted to be an actress? What brought you to entertainment? 
I started getting involved in the industry in Colombia when I was around five or six through a friend of my moms who worked in that world. They put me in front of a camera, and the rest is history! I think from then on, I knew I loved being on sets and in front of audiences, but as I got older, it started becoming very clear to me that acting wasn't just a hobby, it was the only thing I could see myself doing forever. 
Was your family supportive of your goals?
My mom and dad have always been my biggest cheerleaders. To this day, they always say that as long as I'm doing what I love, they'll step in and help me with whatever I need. Truthfully, I would not have made it six months in this industry if it weren't for their constant support and guidance, and if it weren't for my mom putting in the work to figure out how acting classes and agents and auditions worked while also transitioning her family and her career to another country. The woman is a superhero! 
What was it like working on the Netflix set of One Day at a Time? Take us through your average day on the job. 
ODAAT has been an absolute dream job, even more so now that we get to come back for another season on Pop TV! Our average day includes entirely too many hugs and love being thrown at each other, all the laughing you could imagine, and at least one, "You guys—we're making a TV show!!!" from someone at some point in the day. But really, Wednesday through Friday we come in and do a table read then get to rehearsing. The scripts change every day so we tweak and re-block and make sure everything feels grounded and purposeful. Then Monday we come in and pre-shoot, and Tuesday is show night AKA the best day of the week. We get to come in a little later, we do a camera run-through, we get into hair and make-up, the legendary Norman Lear warms up our studio audience (yes the laughs are from real people, and no we don't tell them when to laugh) and we get to it! 
How do you get into character for your roles? What are the major aspects of a character you try to understand before you attempt to embody them? 
Every character is different, and it also depends on where I'm at with my journey of fine-tuning my craft. Right now, I live by the quote, "acting is 100% technical and 100% organic." For me, that means I do all my technical left brain work first. I read the full script once over for story and tone, then I go in and start breaking down the script to gather the facts, major life events that shaped this person, their relationships with those around them, etc. If it's a comedy, I also mark all the 3s, the turns, the builds, the opportunities to mirror, etc. Then I get to let my right brain play! Sometimes I'll "build" memories for the character. Sometimes I have the privilege to have rehearsal time with the other actors, so we get to put it on its feet and find it that way. The process is ever-changing, but at its core, it's just me trying to empathize and live through the character's lens as much as possible. 
Can you tell us a little more about your role in the upcoming film Dembanger? It sounds thrilling!
Dembanger is thrilling for sure! Kylie was such a joy to play, and she really challenged me as an actor. In the beginning, we see her joining a sorority and kind of having the best freaking time after some recent heavy events in her life. Of course, she can't just catch a break, and it all goes downhill very quickly. She's strong at her core, yet she's still a bit sheltered and naive, so we get to really watch her shift during all the insane events she and her friends are put through. I can't really say much more, but I can't wait until the movie is out there in the world!
Share your thoughts...