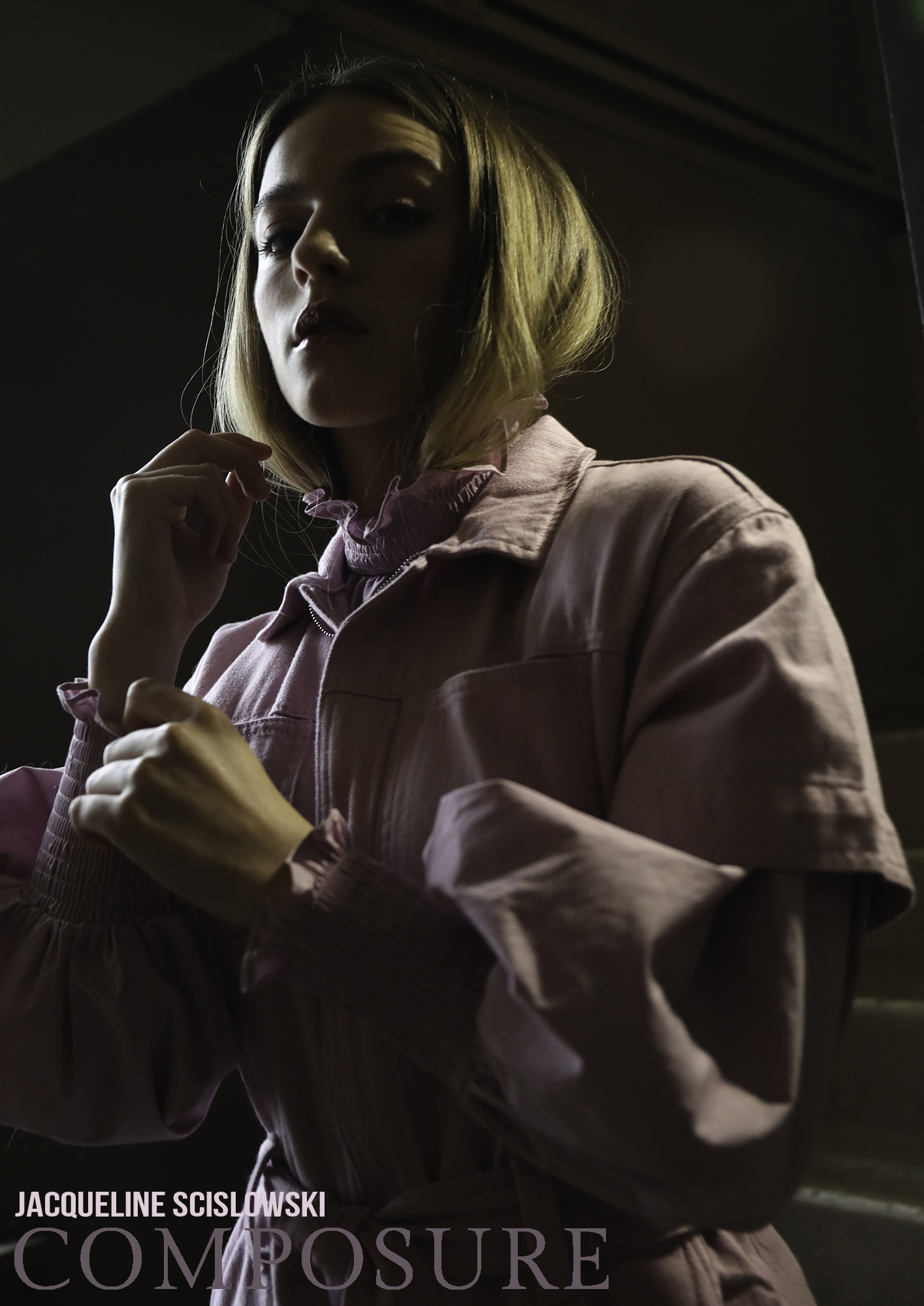 Dress serving as a blouse: H&M  
Lavender Pantsuit: GAP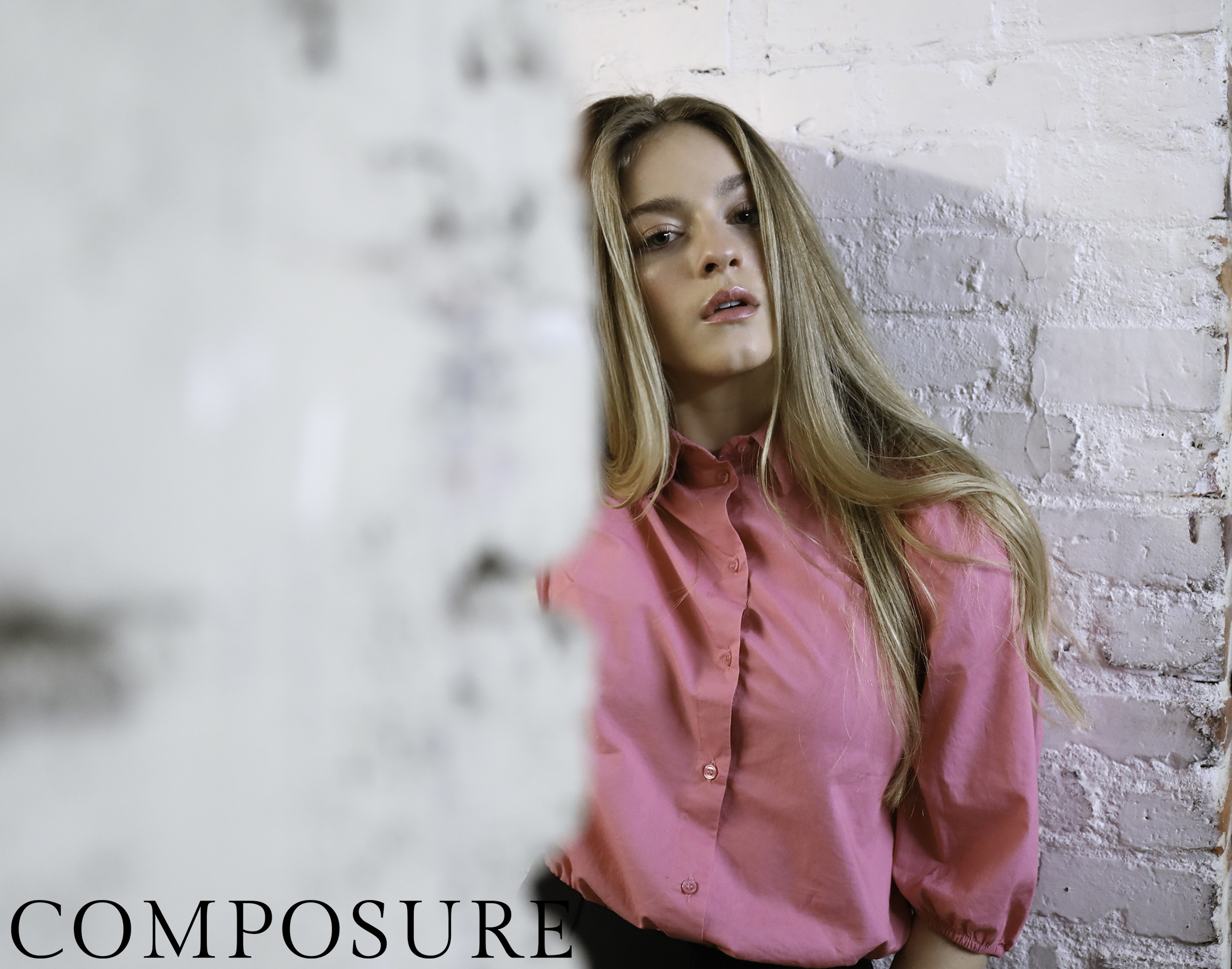 Top: Scotch & Soda 
Pants: AllSaints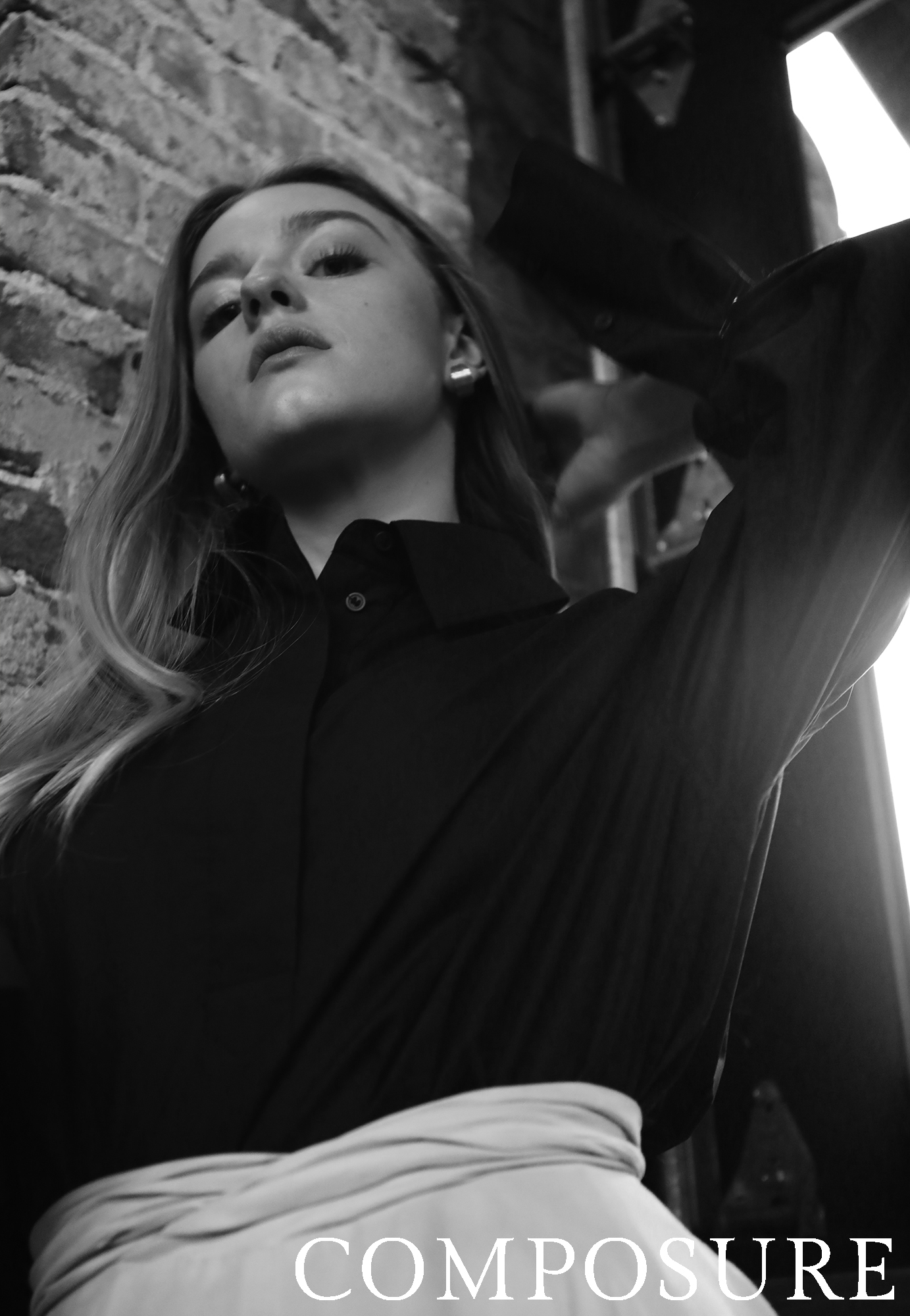 Blouse + Skirt: H&M Collection 
Earrings: &OtherStories  
Photography by Charlie McKee 
Hair by Dylan Ambro 
Makeup by Deborah Isshac 
Styling by Tatiana Isshac 
Story by Ashley Dawson 
Location: Media Playground PR 
Actress Spotlight — Jacqueline Scislowski 
This generation's Yellow Power Ranger dishes on her life and career in the limelight. 
Growing up as an actress and dancer from the age of three, Jacqueline Scislowski is no stranger to the "lights, camera, action!" of the entertainment industry. At just nineteen years old, Jacqueline is already a household name for countless families as the Yellow Power Ranger, (aka "Zoey"), on Power Rangers Beast Morphers. In a Composure exclusive,  the young actress and entertainer dishes on her life on and off–screen, and provides some wisdom to the youth that she entertains.  
What is it like having such a young fan-base due to your role in Power Rangers Beast Morphers? What is the main message you want to give them through your work?  
Being the Yellow Ranger has felt like big shoes to fill because of the young fan base that looks up to us! Taking this role was more than just another acting gig; it meant I was becoming a role model and real–life superhero in the eyes of the kids watching, a responsibility I definitely don't take lightly. On–screen, I really wanted Zoey to be someone the young girls could relate to. Zoey started off as an underdog when she wasn't chosen as a Battleforce Cadet, but she never gave up or let this discourage her. Instead, she found new ways to exercise her passion and continued training to become a Cadet. I loved that you saw her flaws and her strengths, and that's something I try to show off–screen as well. I take pride in how unfiltered and truthful I make my social media; I show my goofy side, my vulnerable side, and my powerful and confident side, and I really want young girls and boys to see that all of those parts are what makes you…you, and that's important!  
How do you connect most with your character Zoey? Describe what you have in common. 
Zoey and I are really similar! I think the only difference is that in real life [is], I have a far goofier side to me than Zoey does, but for the most part, she and I are the same. We both share huge ambition and creativity, as well as competitiveness and sometimes stubborn nature, but we always have the best intentions! Lastly, we both do love a good carrot, haha! 
What has been the most surreal experience for you since starting the Power Rangers project?  
I don't know if I could pinpoint one experience, because honestly, the entire experience as a whole has been so surreal! Having to fly across the world on my own at eighteen to film a TV show for nine months was like a dream. It took so long to actually be able to comprehend and believe it was really happening! I learned so much more in those nine months than I could have ever imagined. I was able to learn about different positions behind the camera, acting, life lessons, adulting and myself! It was a pretty life–changing experience; it's one I will never forget and am beyond grateful for. 
How hard was the stunt training for the series? What did you find easiest and most physically challenging about it? 
The stunt training for the series was quite interesting for me because I, thankfully, happened to have gotten into stunts and martial arts training six months prior to actually getting the audition for power rangers! I am really glad I did because had I not had the previous training. I definitely think it would have been more difficult to learn. However, the action was one of my favorite parts. Having a background in soccer, dance and gymnastics, it was a lot easier to pick up on the choreography. The hardest part was nailing the choreography in one take! We only had up to two takes most days, especially when on the stunt unit (we weren't on that unit as often); sometimes we needed to film each cast member's unmorphed fights in one day! The adrenaline and excitement would take over and made it so much fun, definitely a thrill!   
You've been acting and performing since the age of three – can tell us about how the industry has shaped your childhood and life?  
It's interesting because starting at age three, it was kind of just another hobby, and it wasn't until the age of twelve that I really started realizing that this was something I wanted to do as my career! I think having acting as just another fun, cool hobby was good because I still got to experience other things and had many opportunities to have my passion go down another path, but acting always seemed to just have my heart. Having grown up acting also really prepared me for Power Rangers. I had been on enough film/TV sets and projects to already have a good idea as to what would be expected of me and how everything would work! I really can't imagine my life without acting, it's definitely a magical, special industry, and I have so many goals and dreams I am still determined to manifest into a reality. I can't wait to see what I will be saying twelve years from now about my nineteen–year–old self!  
You're also a dancer. Can you tell us about what you love most about dance and what role it has in your life?  
Dance has always brought me strength. Dance and music are what really get me into my creative zone. It's a special relationship. I feel free and alive and powerful when I find that perfect song that is just right for that moment and helps me to release and express what I am feeling inside. During filming, when I had a free moment, I would actually go find a secluded place outside on the Lot (this sort of "junkyard") and dance as hard as I could before they needed me back. It was a way of clearing my mind, recharging my energy and just reconnecting with the present moment. There's something about closing your eyes and imagining the music as emotions and then expressing that physically. It's its own language, and I definitely feel that dance and music have helped me be a better actress as well!  
Share your thoughts...