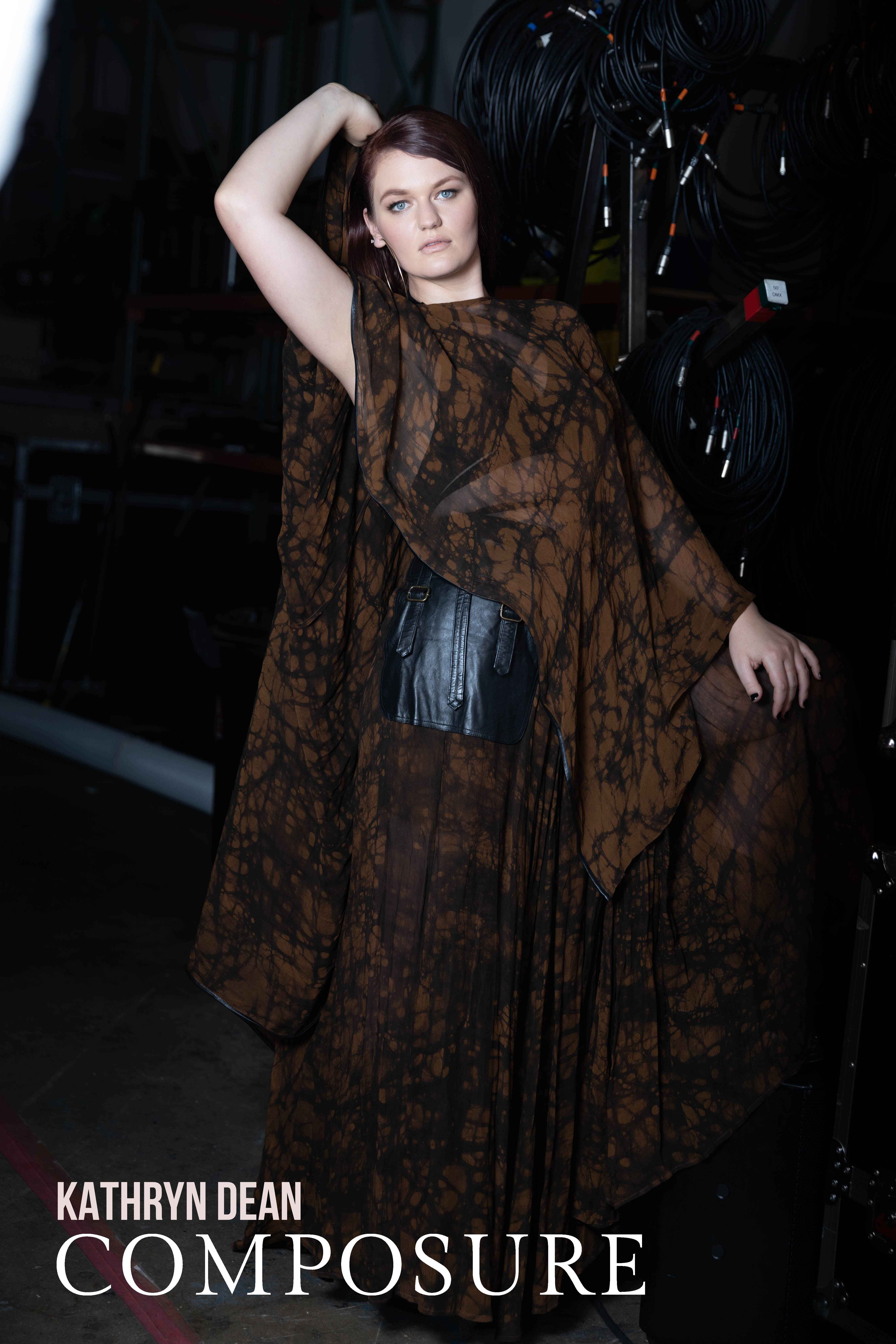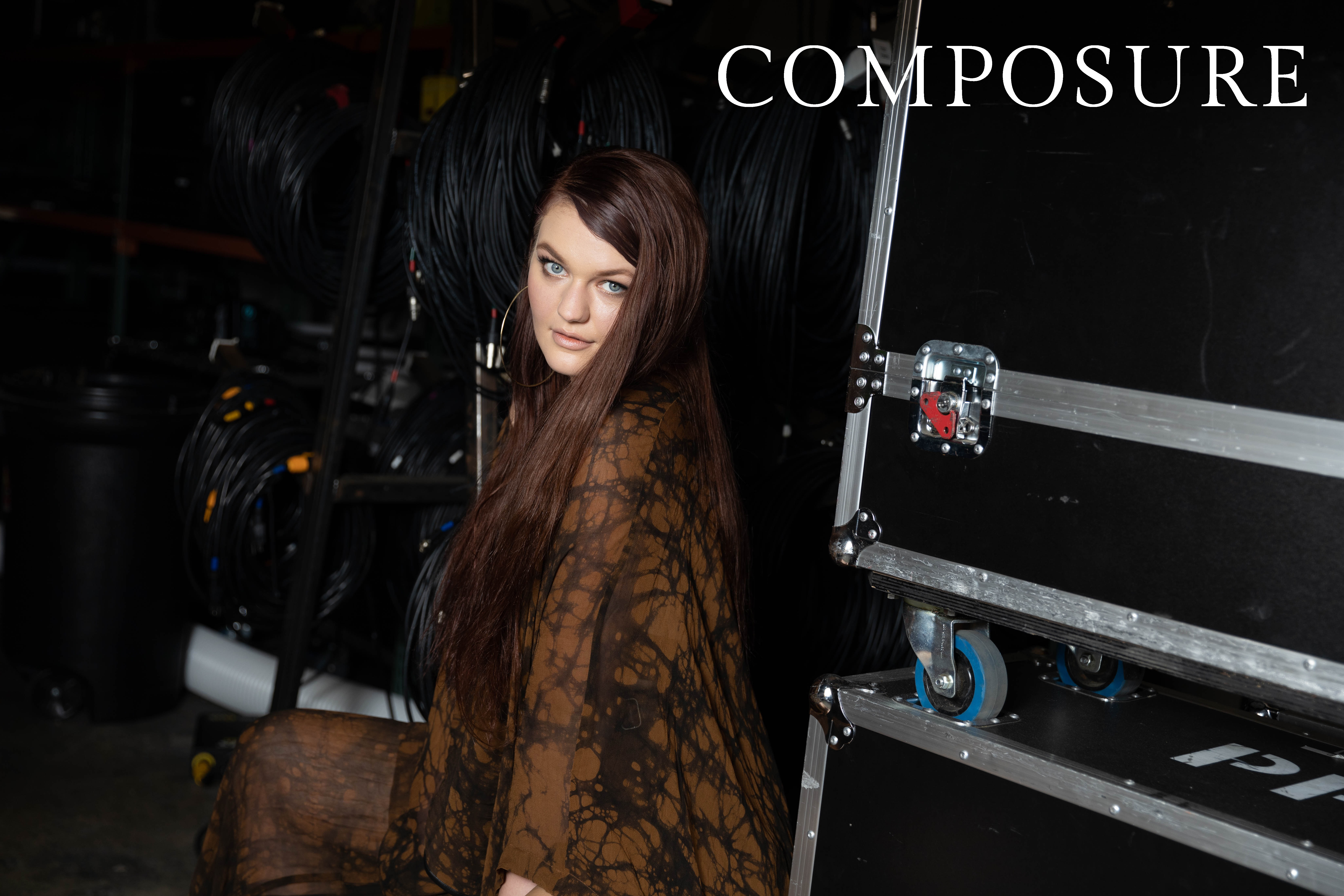 Talent Spotlight — Kathryn Dean 
Photography by Teron Beal  
Written by Composure Staff 
With Kathryn Dean's sultry vocals playing in the background as we write, it's easy to get lost in her music and message. She's gained significant traction internationally. Now, she is expanding her work stateside with her newest single "Friends (Don't Wanna Be)" which released today, along with the possibility of more as the year progresses. For fans of Dean who've followed her since the very beginning, you'll be thrilled to know she is sharing an intimate look into her songwriting process on a new docuseries, Chart Breakers, with iNTeLL this fall. As we all settle into how much our lives have been impacted and changed right now, it's wonderful to know that artists like Dean are still producing beautiful music to help inspire us. Read on as she shares more about her inspirations, new single and the docuseries with our readers! 
As a musician, the industry is rough, but you found early success internationally. How does it feel to know your music resonates abroad and to see a growing fan base?   
It is very humbling. When I write a song, I always strive to tell stories that capture the human experience, but because there are cultural differences, you don't know if you will achieve that goal. It was gratifying to see the connection that listeners had with "Told You So," especially in Brazil. 
With such strong and rich vocals, anyone listening can feel your passion for singing. Can you share with us a bit about your songwriting process, where you pull inspiration from? 
The songwriting process changes a little when you are co-writing a song, but for me, songwriting is about telling a story. The stories in my songs are either inspired by something I am going through, something a friend is going through, or something I have imagined and find compelling—often some combination of the three. Once the story is locked in, I "see" a video in my head, showing that story play out and write down what I see in the form of lyrics. One thing that is really important to me when writing lyrics is making sure that the narrative I am singing reflects a (mentally and emotionally) healthy state of mind, and I have found that doing so often allows me to see situations in my life from a different perspective. 
You have a new single out everywhere today, "Friends (Don't Wanna Be)," which debuted on High School Nation last month. May we ask what the story behind this song is?
"Friends (Don't Wanna Be)" is inspired by the difficulty of breakups and the trap many of us fall into of reliving the good times and justifying the bad times. I found myself in that trap until writing this song reminded me not only how unhealthy the relationship was, but also that it was holding me back. I was putting the happiness of someone who didn't support me or build me up but brought me down and made me feel small ahead of myself and the things that really matter to me that I've worked hard for. Sometimes you just have to cut all ties. 
Also, you're working on releasing new music this year! Any details on what listeners and fans can expect? 
We do have plans to release new music but no specific details to tease yet! 
This year has been a rough start for all, how have you been able to work through these times and has music kept you positive? 
Inspirational music is in high demand right now. To write that type of music, you have to put and keep yourself in a positive frame of mind, and doing so has reminded me of all that I have to be grateful for. For example, quarantine has allowed me to gain new skills and become the family's official barber! 
Your new docuseries, Chart Breakers, with iNTeLL is set to premiere later this fall. Where did this idea stem from? What are you most excited to share through the series? 
A number of things came about at the same time in a cool and magical way. My manager/business partner and I had been talking about finding a way to let my audience look behind the curtain at the process of working toward my goal of having a song on the pop charts, but I was a little hesitant about bringing a camera into as vulnerable of a process as songwriting. As quarantine began and I started doing songwriting sessions over Zoom, I began warming up to the idea, but it wasn't until my first session with Sandy Vee (Katy Perry's "Firework," Rhianna's "Only Girl in the World") that I was sold on the idea. Sandy has such an incredible understanding of the innumerable elements, considerations and nuances of writing a hit song. As we were working together, I found him and the whole process so fascinating that I asked if we could record our session. After talking with my manager, we decided that having another artist/group share their journey toward the same goal of having a hit song would be really interesting, which led to me connecting with iNTeLL (of 2nd Generation Wu [Tang]). We can't wait to share our individual and collective journeys with the world! 
Share your thoughts...