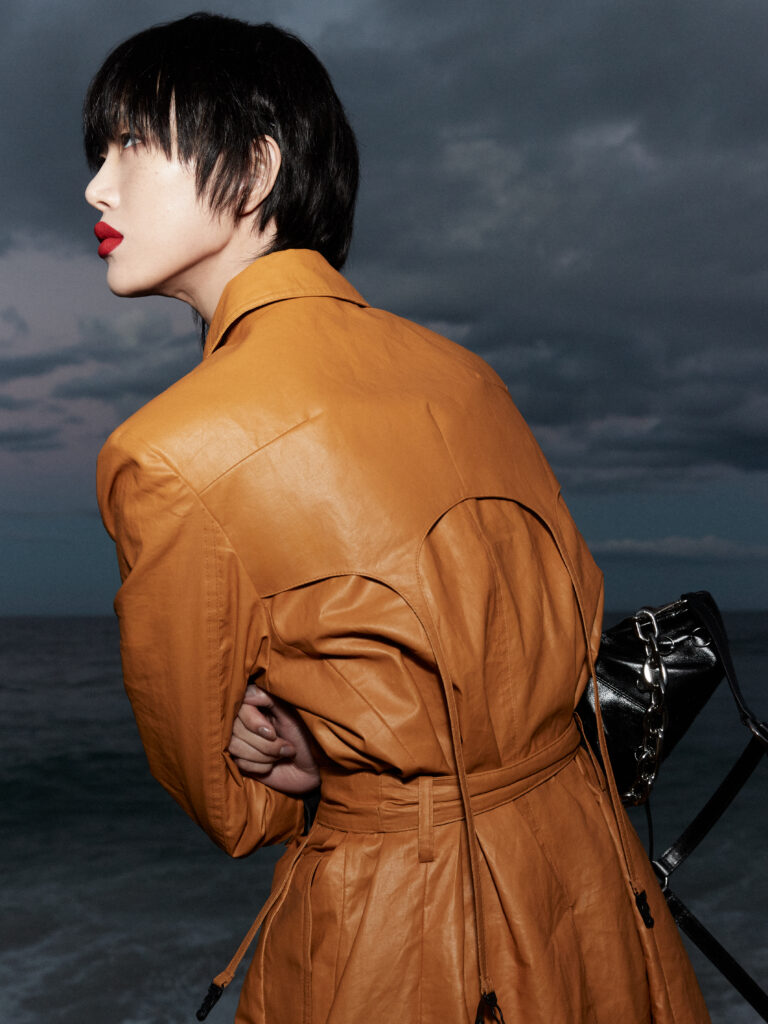 Bonbom Jo brings the romance with the BON-BOM summer 2022 collection inspired by new-lyweds. Flowing silks and satins, rich jewel-tone colors, and lace give off a sensual aura reminis-cent of those first days as a couple. A rather beau-tiful twist on lingerie, corsets are reimagined as contemporary ready-to-wear blazers, shirts, and dresses showcasing the feminine figure. Organ-za and sheer lace details hint at the styles we see in nightgowns and slip dresses but under cool jackets and robes featuring chains and piercings that carry a bit of fetish without going too far.
It's an exciting mix of punk with idyllic charm, especially when taking a closer look at the bags and shoes. The har-nesses and glossy patent leathers are a great balance to Jo's softer, lighter fabrics. Zippers are found throughout the ac-cessories and clothing to continue with this sultrier theme. Another main highlight is Jo's pleated skirt line, which is referred to as the "wedding cake skirt." Layers upon layers, the skirts create a pale silhouette that looks like a cake's frosted details—it's impressive and delicious. If we had to pick, the caramel leather jacket with buckled asymmetric lapels and a back designed with garters is a piece we'd die to have. It's one of those jackets that will have everyone asking where you bought it! Overall, the label describes their collection as "how to wear underwear and nightwear in a real way in [the] 2020s," and renowned fashion model Sora Choi is a stunning fit for the designs of BONBOM.
Share your thoughts...