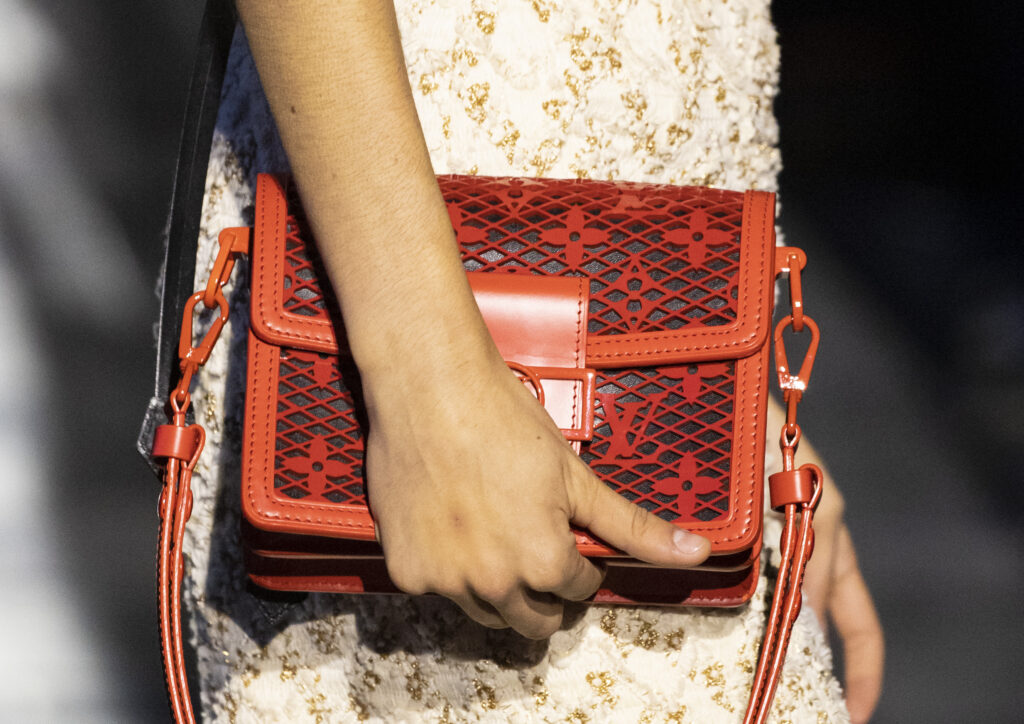 Everything about Louis Vuitton's Spring and Summer 2022 collection has us daydreaming of finer times and basking in all that is French and wonderful. With incredible accessories reminiscing about masquerading balls, the delicate lace patterns and ruffled collars balance the hard edge on jackets, bags, and a splash of denim. When Louis Vuitton invited guests into the opulence, everything went from daytime to evening glamour with the setting alone as chandeliers hung from the ceiling splashing golden lights to bounce off the jeweled pieces carried by models.
"From yesterday to today," the House shares. "The present moment. Clothing as the conduit. The experience of dressing, a voice that carries on. Leading the countdown and staying one step ahead. The transformative creative fusion of generations. A vibrant flow of style. The night will be all the more beautiful." It indeed was a night of unforgettable looks. Louis Vuitton definitely came one step ahead with this collection, and of course, finding a way to mix in transitional pieces that can carry into the fall and winter. Whenever we can see the functionality but aesthetics that beckon to the need for individualism, it is instant admiration. Not everything from the runways is easy to wear, but sometimes a collection comes out, and one can envision the capabilities of the clothing being worn and loved forever.
Of course, the bags! Handbags are continually growing in popularity, and price hikes never stop shoppers and enthusiasts from collecting the most hard-to-find rarities. Looking at the twists on Louis Vuitton's classics has us itching to get them. The crystal-encrusted trunks, the red open mesh styles, and monogrammed clutches are everything we imagine the House to be and more. The LV emblem and its stunning history will forever hold a special place in all our hearts.
Share your thoughts...