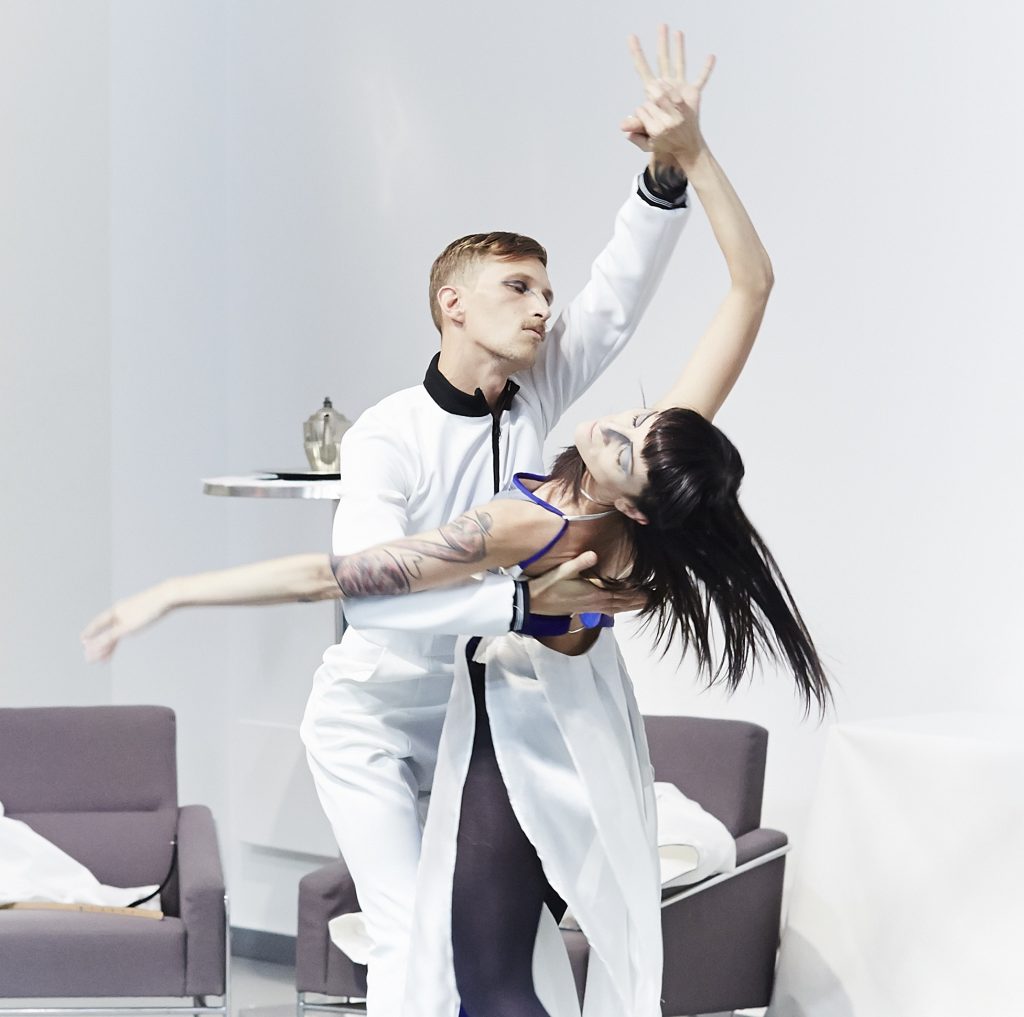 A presentation about space and the rise of civilization.
Story by M. José Llambias Ribot and Ramón Sánchez Rubio; introduction by Min A. Lee
Coppélia Pique. The name itself hints at the comic ballet based on the tales of E. T. A. Hoffmann, in which Coppélia, a life-sized dancing doll, transforms into this moving mystery that draws us in and shakes the reality of one man's world. Similarly, Coppélia Pique, known for its architectural designs, looks at the push and pull of energy that drives life in their latest collection presented during Paris Fashion Week. Here, Composure contributors M. José Llambias Ribot and Ramón Sánchez Rubio review the show in which the clothing takes inspiration from the relationship between us and our given environment, of things known and unknown.
A Tale Of Space And Civilization
Walking into the gallery, the setup was simple and open with a bold, red chair as the focal point, and a single cellist seated near the edge. A story unfolded before us as dancers entered the room, each wearing a spring 2017 design. Watching the juxtaposing positions of the choreography, it was fascinating to see how well the clothing easily flowed with each movement.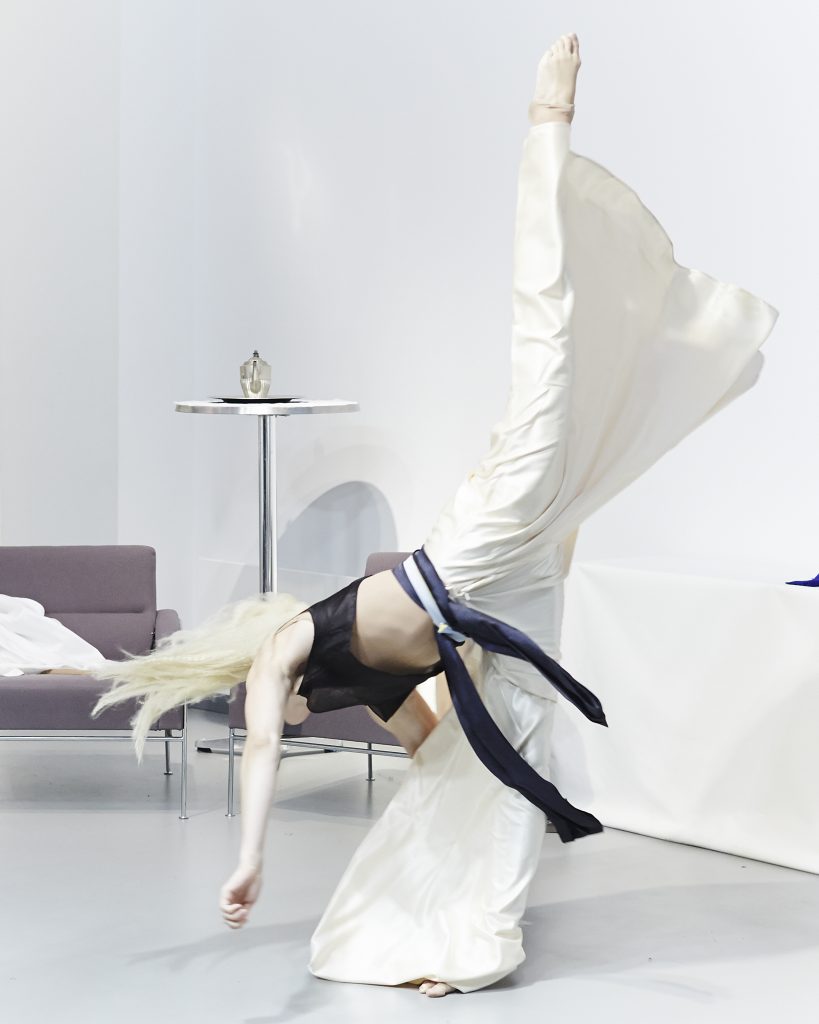 Gowns that appeared very structured and tailored were actually layers of fabric that floated around the dancers. The duality of each piece fit the story behind the collection. "We took inspiration from my friends, who already were all dancers," says designer Axelle Migé. "It was to recreate a spaceship and a new generation. I think the new generation is a little bit lost, and they need to have imagination for creation of a new universe."
The collection had a balance in its contrasting colors and layers that felt quite approachable, considering it is couture. Seeing all the designs circling around, the theme was translated quite well throughout. You could see that Migé paid deep attention to how the fabric should become a part of the wearer.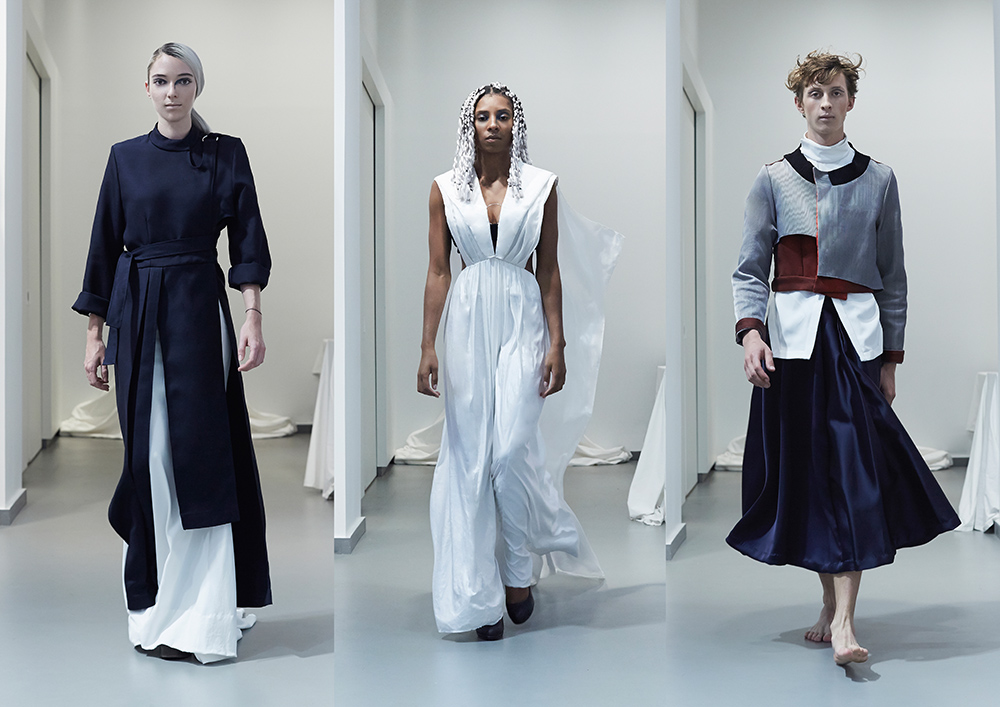 The cuts were extremely important to how she wanted the whole presentation for SS17 to be, and by creating this dance, you knew the clothing wasn't meant to be at a standstill: light, flexible, and made to live in. Everything was beautifully futuristic and fluid, as we've come to expect from the haute couture designer.
For more about Axelle Migé and Coppélia Pique, be sure to visit coppeliapique.com.
Photos courtesy of Coppélia Pique unless otherwise noted.
Share your thoughts...