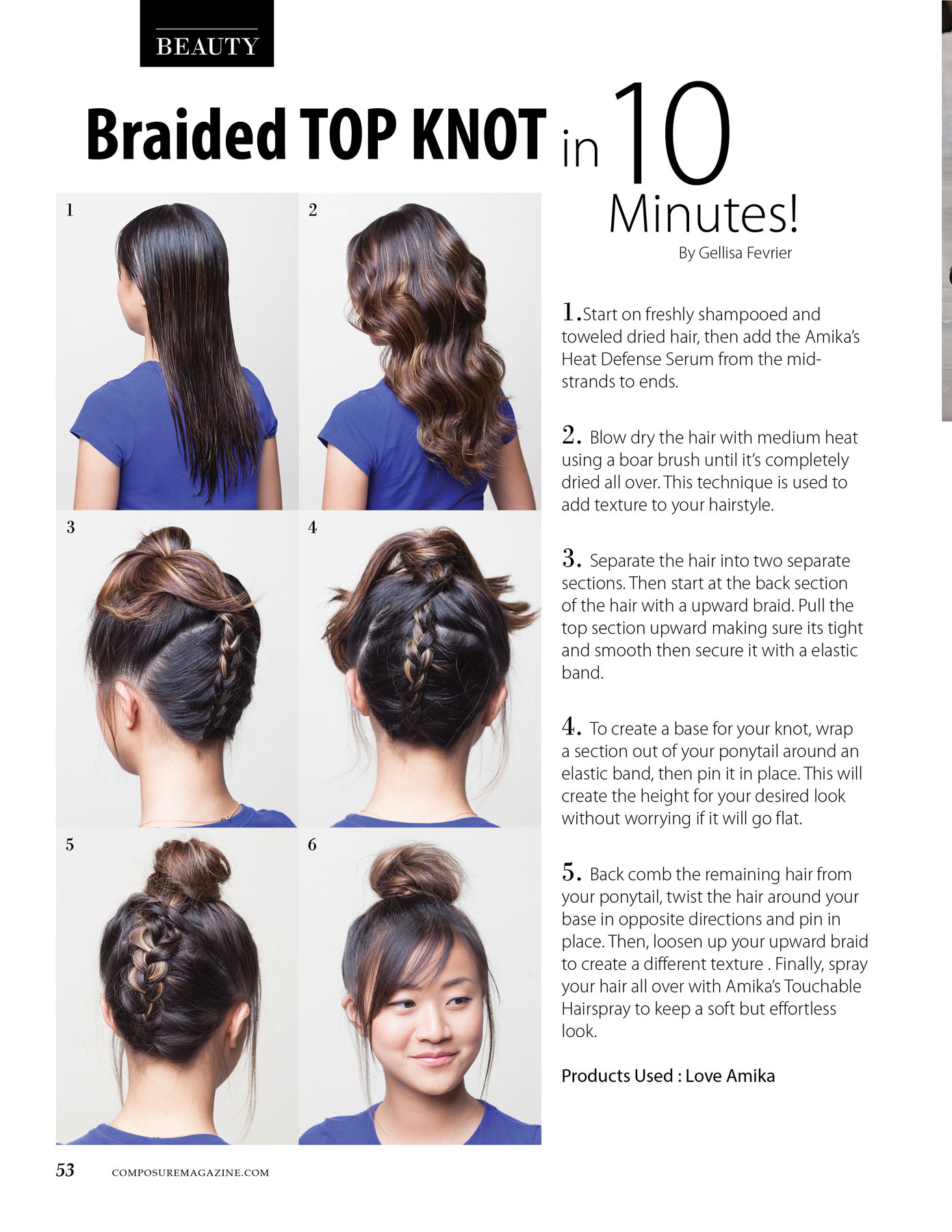 Braided Top Knot in 10 minutes!
By Gellisa Fevrier
Products Used : Love Amika
Start on freshly shampooed and toweled dried hair, then add the Amika's Heat Defense Serum from the mid-strands to ends.

Blow dry the hair with medium heat using a boar brush until it's completely dried all over. This technique is used to add texture to your hairstyle.

Separate the hair into two separate sections. Then start at the back section of the hair with a upward braid. Pull the top section upward making sure its tight and smooth then secure it with a elastic band.

To create a base for your knot, wrap a section out of your ponytail around an elastic band, then pin it in place. This will create the height for your desired look without worrying if it will go flat.

Back comb the remaining hair from your ponytail, twist the hair around your base in opposite directions and pin in place. Then, loosen up your upward braid to create a different texture . Finally, spray your hair all over with Amika's Touchable Hairspray to keep a soft but effortless look.
Share your thoughts...