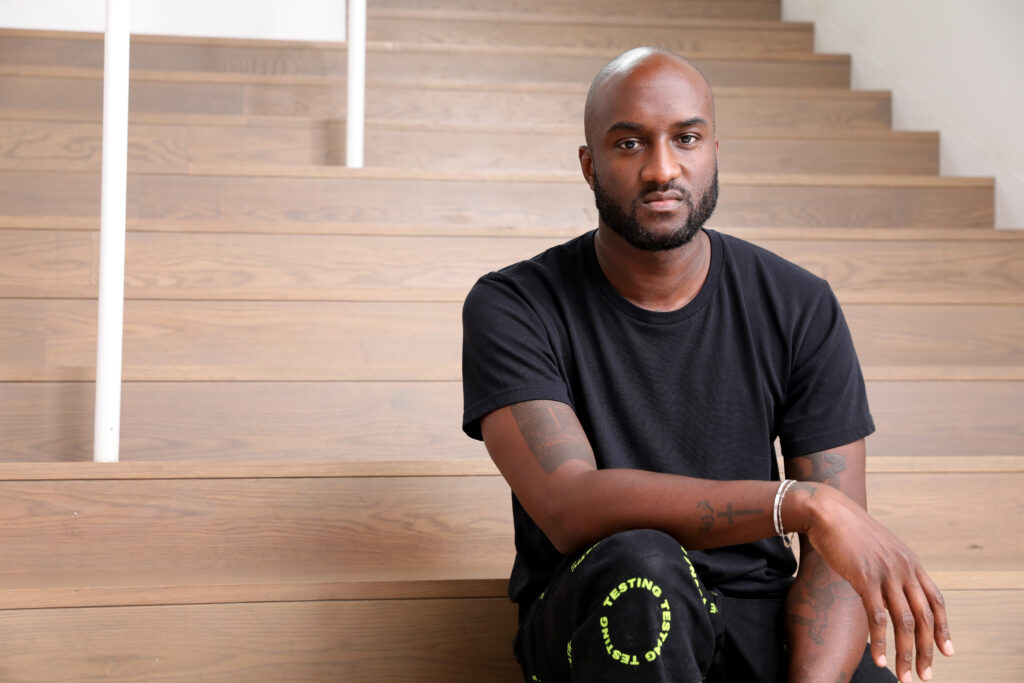 For the world of fashion, design, and art, when Virgil Abloh entered the scene, he knew from the very beginning what he truly wanted was not to be a designer but rather a consumer navigating in-between these worlds learning why we value the objects and brands we do. A stance that he took when speaking on his exhibition Virgil Alboh: Figures of Speech with a quote we never forgot when listening to him talk about the installations and his body of work:
"[I'm] not a designer, I'm a consumer. I'm a fan of more things than I dislike."
We are stuck in a cancel culture, where it's easy to turn on each other and brands and businesses quickly. Still, we always remembered his speech, and it made us want to be fans instead of dissecting everything presented to us in a negative view. Abloh was constantly working to address the notions of limits, how humans are limited even from birth, and how lines are drawn to create mental blocks that drive the ideas behind status.
Abloh's career highlights from Off-White to Louis Vuitton and massive amounts of collaborations in-between were constantly evolving. His mind was always working, creating, trying to find a way to present his message beyond the graphics and hype. The coveted releases, the collections, and the music, it was always exciting, but many times his story behind these things was often misunderstood. What he really did was inspire the younger generations to reach beyond what they could physically see. That is the reason why we look back at this specific exhibition. Abloh wanted to have "a dialogue with the youth of Chicago that has the same skin tone as me—I wanted to show that as the beating heart of the exhibit as [the] first sort of glance. This is what is an unfortunate circumstance, but the work that surrounds it is your option. If you choose a life that is devoid of that scenario, you could work at Louis Vuitton; you could make paintings about your circumstance, you could work for Nike."
Don't feel trapped, and believe in the ability to empower yourself and others around you. Virgil Abloh truly thought there were no boundaries of race and status he couldn't break. Because of this, he became a global phenomenon that kids in his home city of Chicago and around the world could look up to, believe in, and learn to shape their own path in life that goes far beyond what's hype. To us, this was Abloh's sincere gift to everyone—to take a chance on yourself and trust yourself. 
Share your thoughts...