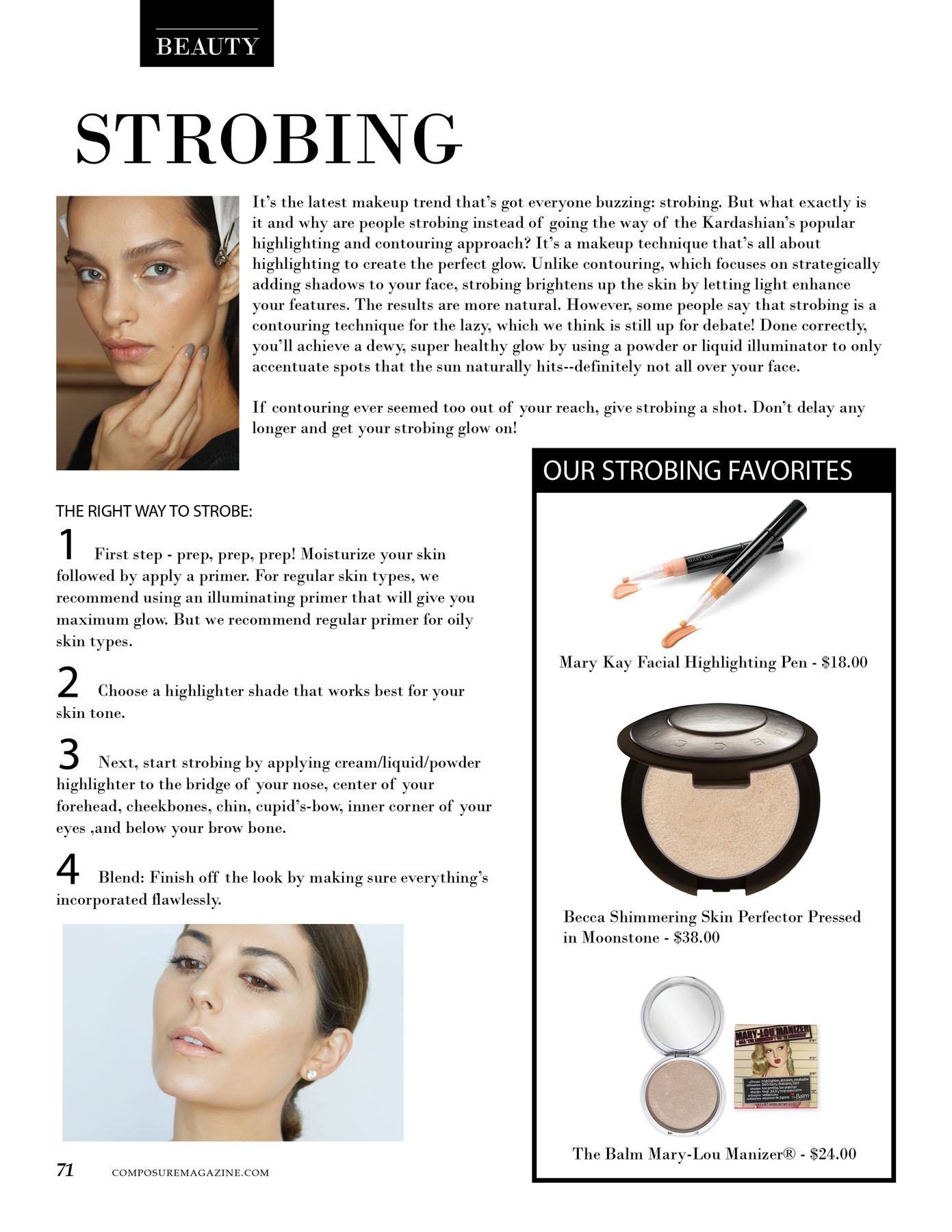 Strobing Techniques: Make Up Contouring
It's the latest makeup trend that's got everyone buzzing: strobing. But what exactly is it and why are people strobing instead of going the way of the Kardashian's popular highlighting and contouring approach? It's a makeup technique that's all about highlighting to create the perfect glow. Unlike contouring, which focuses on strategically adding shadows to your face, strobing brightens up the skin by letting light enhance your features. The results are more natural. However, some people say that strobing is a contouring technique for the lazy, which we think is still up for debate! Done correctly, you'll achieve a dewy, super healthy glow by using a powder or liquid illuminator to only accentuate spots that the sun naturally hits–definitely not all over your face.
If contouring ever seemed too out of your reach, give strobing a shot. Don't delay any longer and get your strobing glow on!
THE RIGHT WAY TO STROBE:
First step – prep, prep, prep! Moisturize your skin followed by apply a primer. For regular skin types, we recommend using an illuminating primer that will give you maximum glow. But we recommend regular primer for oily skin types.
Choose a highlighter shade that works best for your skin tone.
Next, start strobing by applying cream/liquid/powder highlighter to the bridge of your nose, center of your forehead, cheekbones, chin, cupid's-bow, inner corner of your eyes ,and below your brow bone.
Blend: Finish off the look by making sure everything's incorporated flawlessly.
Share your thoughts...