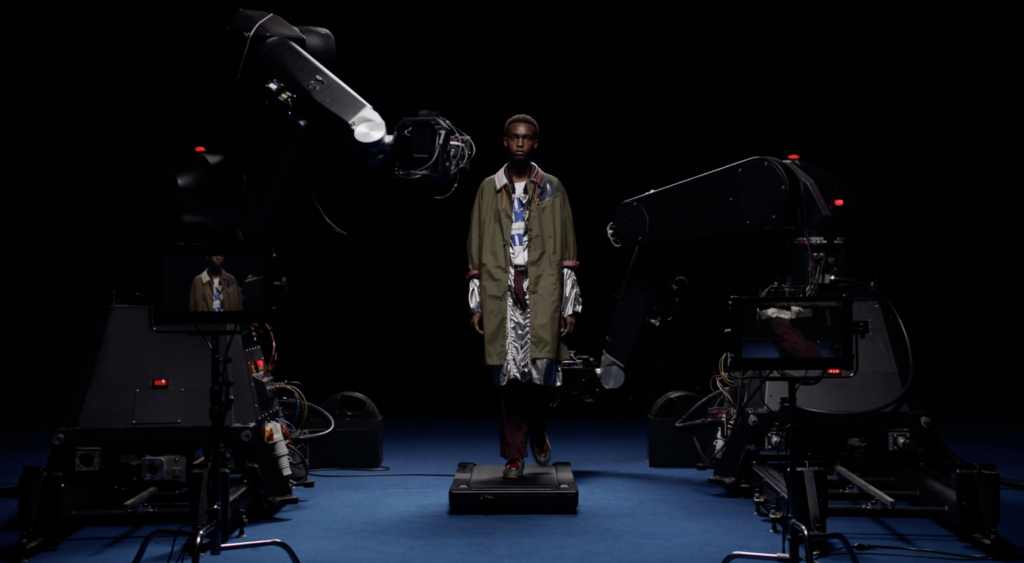 Junichi Abe presents his latest collections in the pursuit of "the new style of minimalism." While designs may carry a rather casual look, Abe always finds a way to create intricacies within each piece. Looking closely, you'll see tapes, seams, overlooked elements that are only on the inside of a garment, but here they are used as a rather beautiful highlight on the outer surfaces. Along with the idea of bringing forth hidden features, the brand shares how it is applied to "the accessory pieces—especially the bag, which has one side being normal and another side covered by a transparent material. On the latter side, cloth duct tapes and a forgotten-and-left pencil are revealed to be inside—a full playfulness by Kolor here and there."
Oversized styles are brought together with an equilibrium of both bright colors and neutrals. Beiges, greys, and browns are offset with vivid purples, reds, and greens. Themes of blue carry nearly every piece of the entire collection, providing stability to the different patterns and colorways presented. The retro feel to the S/S collections only adds to the distinctive styles that Abe has become so widely renowned for, "by balancing and controlling, the garments in this collection still carry a uniqueness of Kolor and a little bit of complexity but are simple as a whole in the new approach of minimalism."
Before we go, let's dive into the show's mechanics, the technology used to capture each model's look, from the moving robotics to the conveyer belt each of them walks on, is just as fascinating as the clothing. An evident mix of past and present can be found in every single aspect of Abe's presentation. It truly is about balance.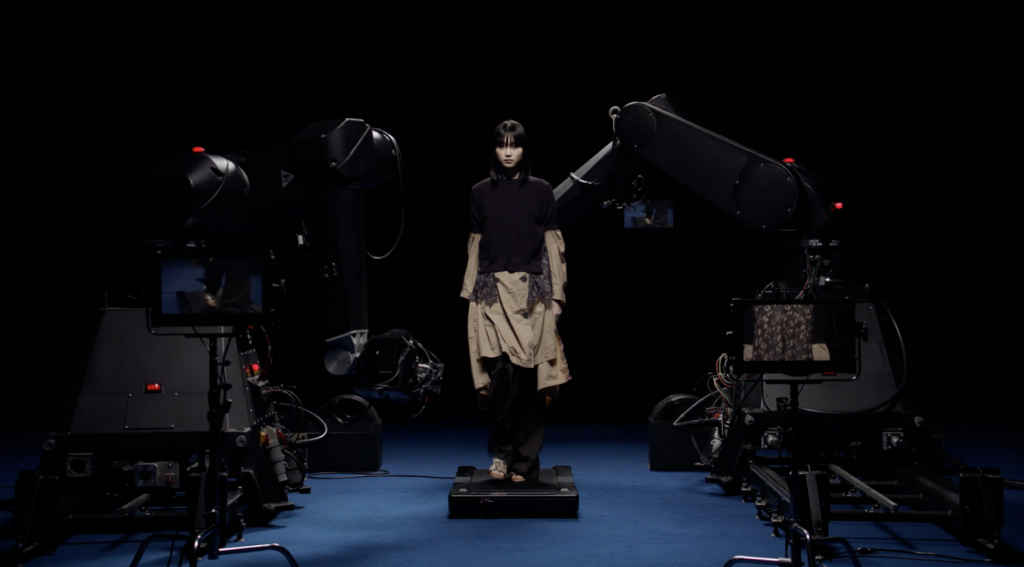 All Images Courtesy of Company
Share your thoughts...