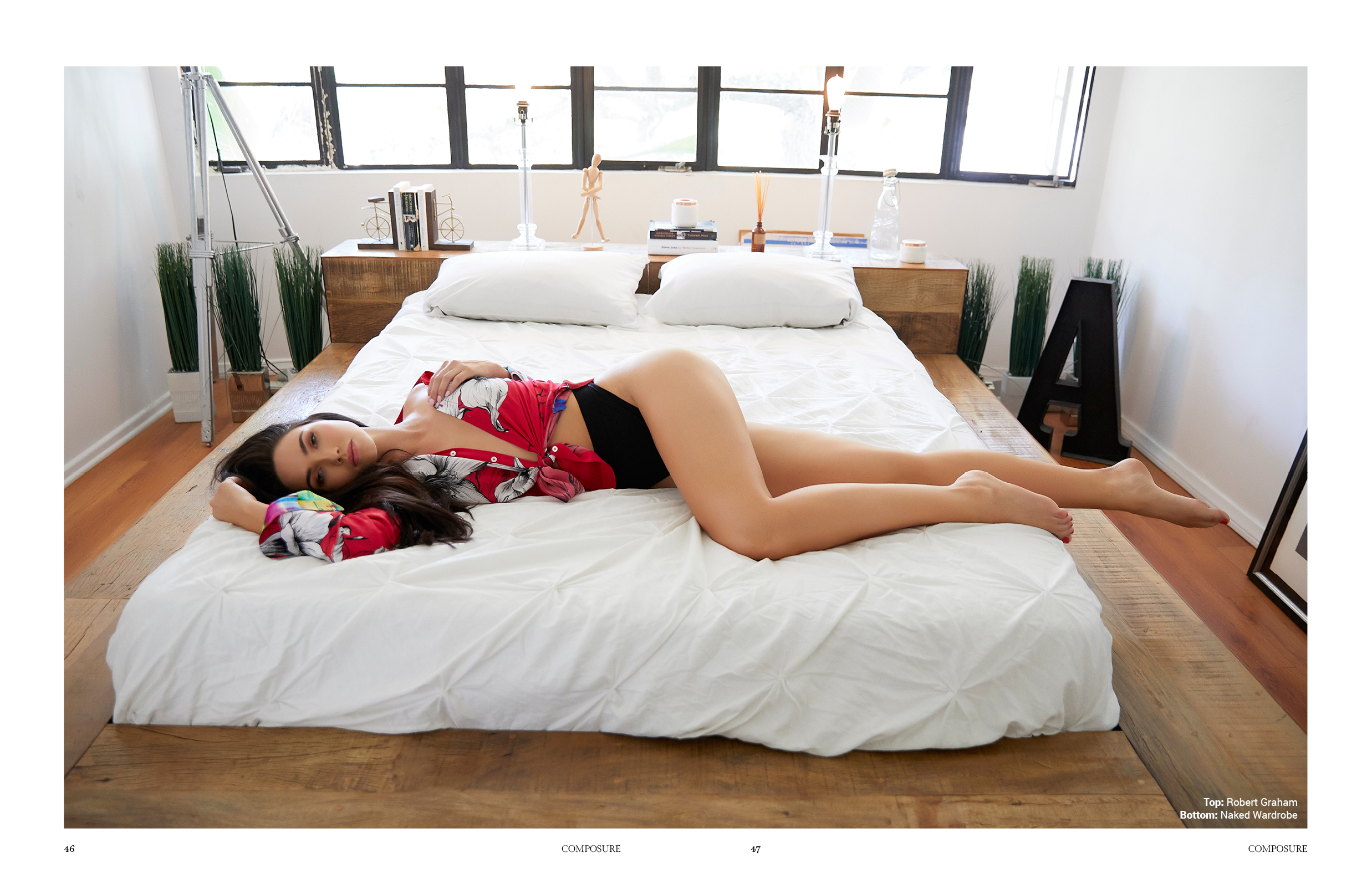 PHOTOGRAPHY BY MARIO BARBERIO
CREATIVE DIRECTOR & STYLING BY ROBIAT BALOGUN
MAKEUP BY ARCHANGELA CHELSEA FOR CELESTINE AGENCY
HAIR BY LUCY GEDJEYAN FOR CLOUTIER REMIX
STORY BY MIN A. LEE
Jumping into acting at an early age, especially in a merciless industry, what was one of the toughest challenges you had to overcome transitioning from Australia to Los Angeles?   
Leaving family and friends back home in Australia to pursue my career has been a challenge.  
What values have you learned so far from all your experiences and jobs that help you remain grounded?  
The main thing is the support from my family and close friends, and remaining true to myself. 
As Talon on The Outpost, your character's story is emotionally and physically demanding. How do you prepare for the long days spent on set? 
Early nights, a good fitness routine and making sure I keep a healthy diet and lifestyle. 
We wonder, how do you stay fit and train for all the action sequences?   
Lots of discipline, training daily — it's not so hard staying focused because I enjoy it.  
Looking at Talon overall, what do you love most about her personality?  
I love her loyalty to her friends and her strength.  
Who are your biggest influences?  
My family, friends and work colleagues.   
Any upcoming projects you can share with our readers?   
Nothing that I can share at the moment.  
To end, any words of advice for young hopefuls wanting to break into the acting scene?   
Don't give up, believe in yourself and practice your craft as much as you can. 
Share your thoughts...