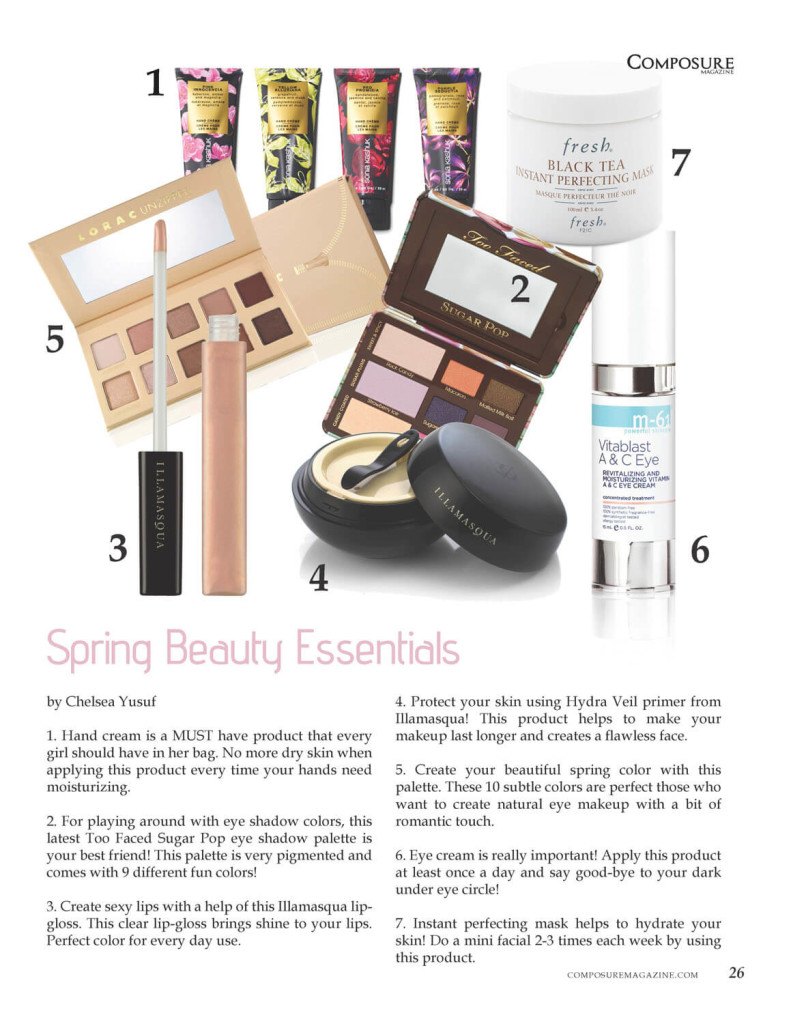 Spring Beauty Essentials
1. Sonia Kashuk Hand Creme: Hand cream is a MUST have product that every girl should have in her bag. No more dry skin when applying this product every time your hands need moisturizing. [Get it at Target]
2. For playing around with eye shadow colors, this latest Too Faced Sugar Pop eye shadow palette is your best friend! This palette is very pigmented and comes with 9 different fun colors!
3. Create sexy lips with a help of this Illamasqua lip-gloss. This clear lip-gloss brings shine to your lips. Perfect color for every day use.
4. Protect your skin using Hydra Veil primer from Illamasqua! This product helps to make your makeup last longer and creates a flawless face.
5. Create your beautiful spring color with this palette. These 10 subtle colors are perfect those who want to create natural eye makeup with a bit of romantic touch.
6. Eye cream is really important! Apply this product at least once a day and say good-bye to your dark under eye circle!
7. Instant perfecting mask helps to hydrate your skin! Do a mini facial 2-3 times each week by using this product.
Share your thoughts...