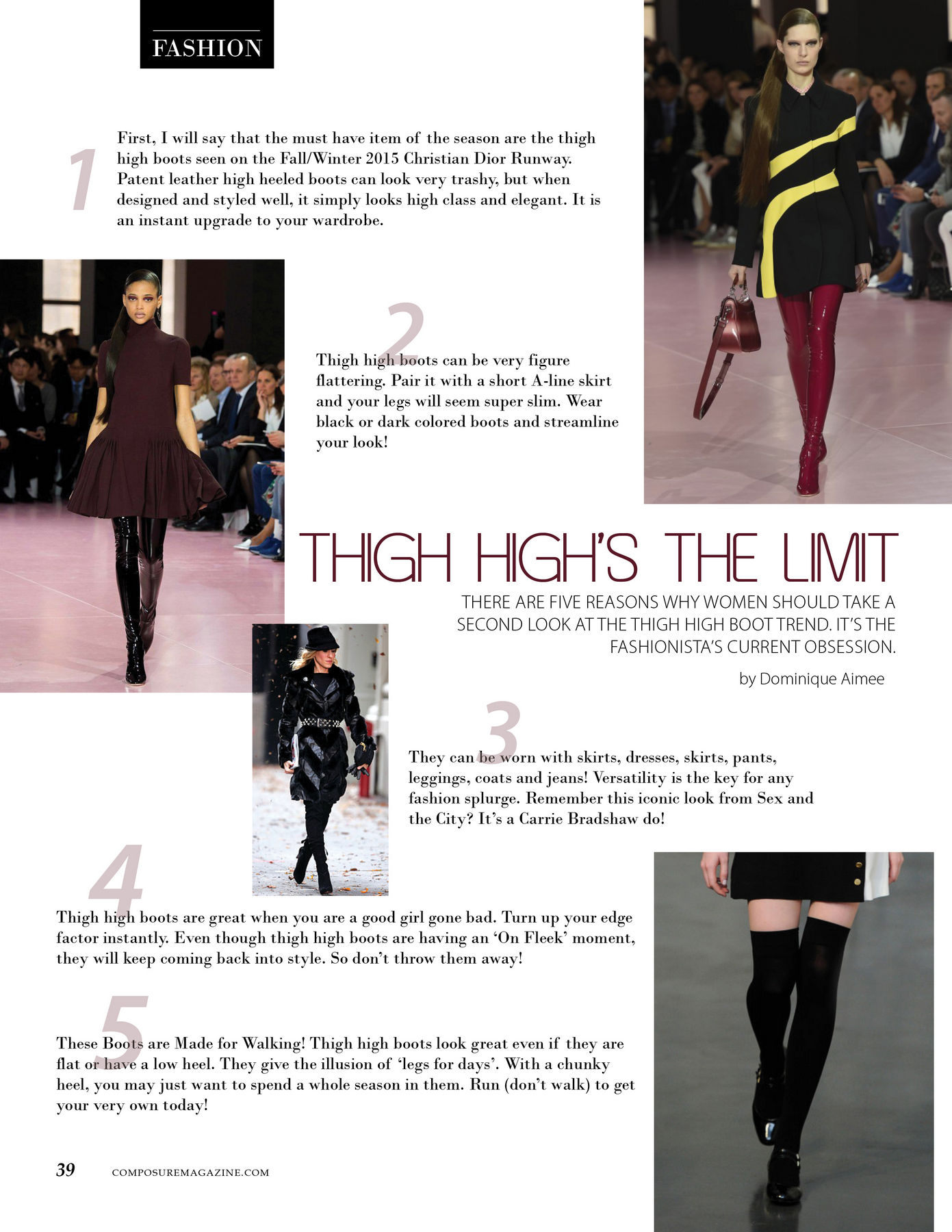 Thigh High's The Limit
There are five reasons why women should take a second look at the thigh high boot trend.  It's the fashionista's current obsession.
First, I will say that the must have item of the season are the thigh high boots seen on the Fall/Winter 2015 Christian Dior Runway. Patent leather high heeled boots can look very trashy, but when designed and styled well, it simply looks high class and elegant. It is an instant upgrade to your wardrobe.

Thigh high boots can be very figure flattering. Pair it with a short A-line skirt and your legs will seem super slim. Wear black or dark colored boots and streamline your look!

They can be worn with skirts, dresses, skirts, pants, leggings, coats and jeans! Versatility is the key for any fashion splurge. Remember this iconic look from Sex and the City? It's a Carrie Bradshaw do!

Thigh high boots are great when you are a good girl gone bad. Turn up your edge factor instantly. Even though thigh high boots are having an 'On Fleek' moment, they will keep coming back into style. So don't throw them away!

These Boots are Made for Walking! Thigh high boots look great even if they are flat or have a low heel. They give the illusion of 'legs for days'. With a chunky heel, you may just want to spend a whole season in them.  Run (don't walk) to get your very own today!
Share your thoughts...