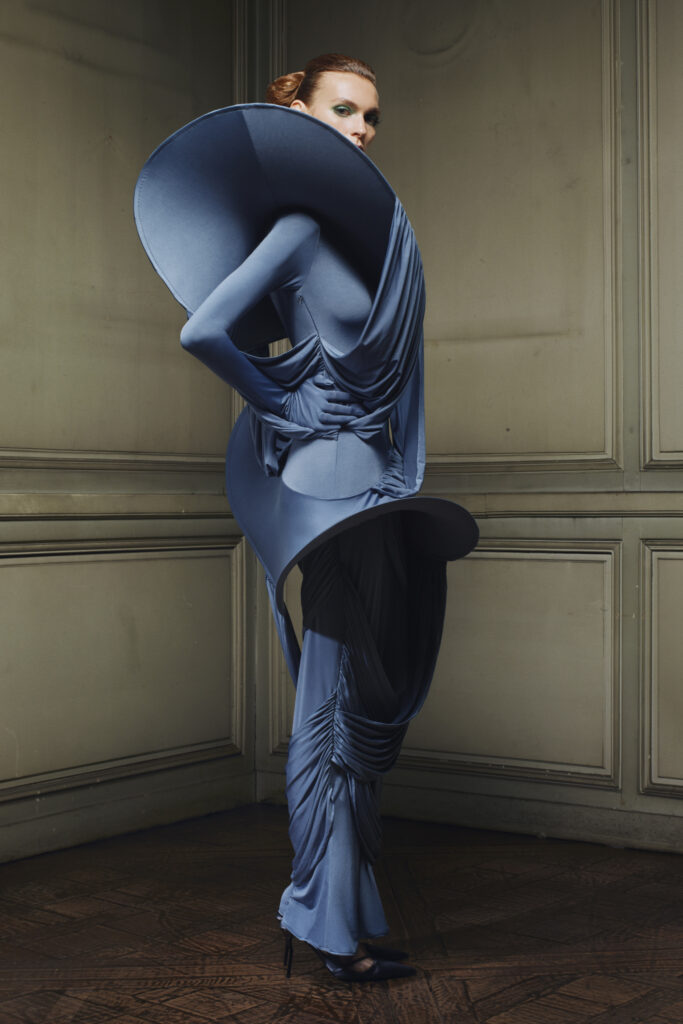 Jisoo Baik, the new couture designer the fashion system was waiting for
The most awaited designer of the season made her debut during this Paris Haute Couture week; Jisoo Baik is the emerging talent that the fashion system has been waiting for with trepidation. The South Korean designer graduated from Central St Martins and Institut Français de la Mode and worked in some of the most famous luxury Maisons like Balenciaga and Saint Laurent. Baik already has a plethora of celebrities devoted to her sense of fashion, which include the music icons Bjork and Ariana Grande.
In an ancient and mysterious venue, Baik parades her models as spirits of a bygone era teleported to the contemporary moment and immortalized in the present during a live photo shoot. The crackling of the parquet under the heels, the heavy curtains, and the dusty ornaments transcend time in a moment with a unique flavor. Each dress feels like a second skin; the lace slips on the body and takes its shape as if it were water.
Baik pays homage to haute couture with in-depth studies of iconic silhouettes, reinterpreted according to her vision and fabrics. By creating a hybrid bridge between tradition and innovation, Baik gives new lymph to historic couture, translating feelings, memories, and experiences into her carefully crafted garments that embrace classicism with contemporary touches.
The dresses' construction and architectural volumes give a new vision to the garment that almost becomes an object for display, not to be kept relegated to a simple wardrobe. The pieces created by Jisoo Baik are real works of art. What has to be done with artistic objects is to show them to the general public to spread beauty, uniqueness, creativity, and inspiration.
Share your thoughts...