We sit down with the LA native Bianca Santos, radiant star of the new film The Duff.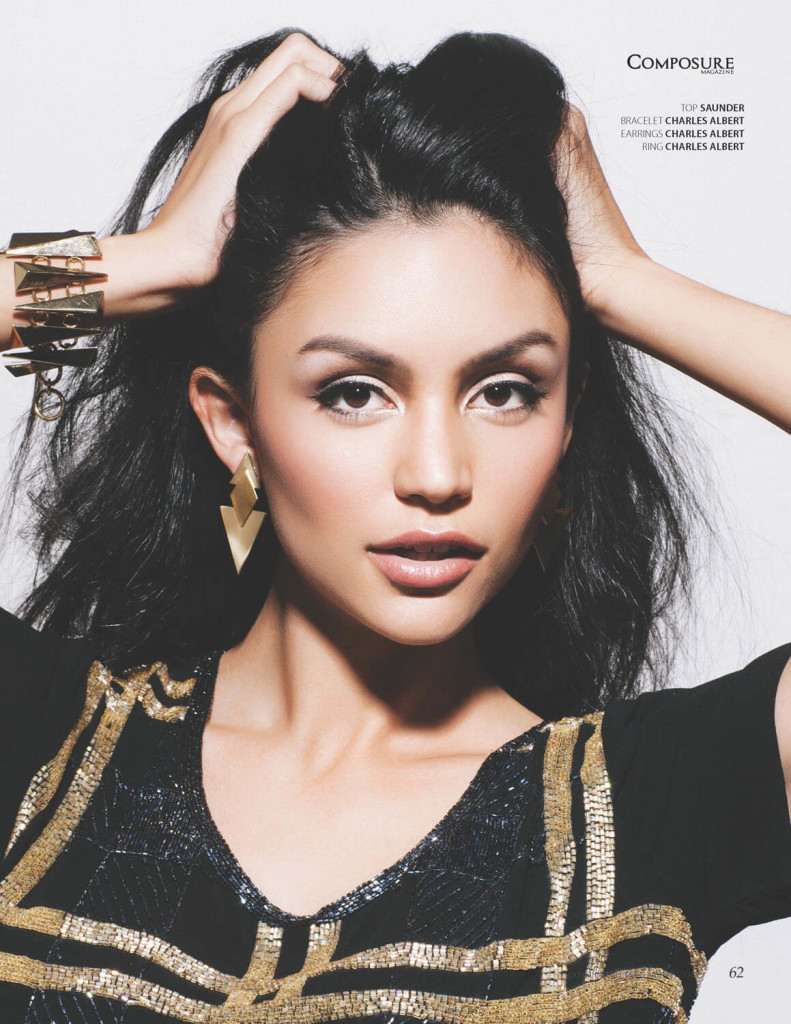 Who would have thought that this gorgeous Cuban-Brazilian beauty was once a scrawny kid with pimples, braces and frizzy hair. I sure didn't when I sat down with Bianca Santos at PIPR studios in Santa Monica just after completing her glamorous cover shoot. "It really was a thing you guys," she said, "I was a DUFF in school!" If you haven't heard of the term, DUFF, it stands for Designated Ugly Fat Friend and is also the title of a film based off a young adult novel exploring the concept of labels. Santos was cast in the role of Casey Cordero, the best friend to the lead character Bianca Piper, played by May Whitman. "The whole movie is this girl's journey of working with this label and whether she lets it define her or not." Bianca explained. She went further into redeeming value of the film: "What's so great about it is that you don't have to be in high school to relate to this movie. Often times in life you can compare yourself to someone else and feel like you're small, like you just don't matchup. There is always going to be someone out there that you think is smarter or richer than you but the point is that you can surpass that all if you just be you." This is advice I can get down with.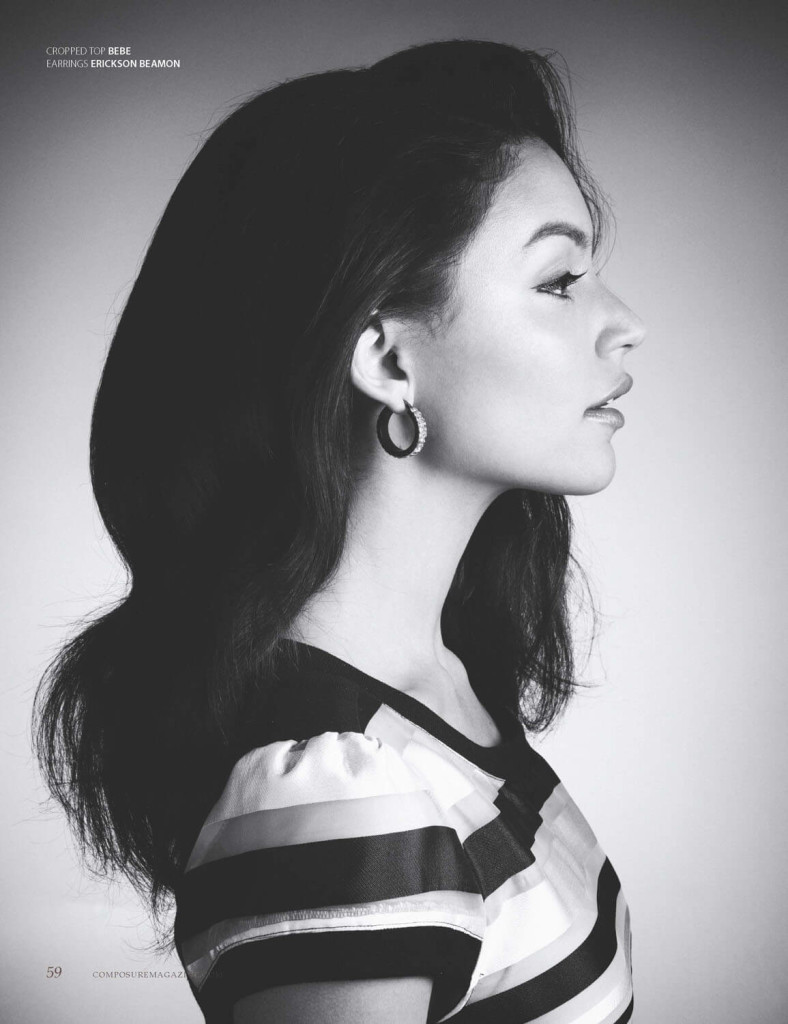 In high school, Bianca was always involved in theater in some way. She told us how much she begged her mom to take her to acting classes, though she wasn't always the show stealer. "You know what's so funny, in high school I never got cast as anyone important, ever. In Beauty and the Beast I was one of the villagers in the mob." Stage acting was up her alley, but she came to find that film was more comfortable for her rhythm. Los Angeles was the place to be for that endeavor. Though it wasn't easy. "Living in Los Angeles" she said, "you kind of don't see much success and see a lot more of the hardship." That's a reality for so many actors, it seems. But it's those who don't let that deter them that seem to break through. "At some point when things were slow, I just said you know what, if I don't give this a real try, then I'll never know." Try she did and things began to click.
Bianca's first big role was when she joined the cast of The Fosters where she played Lexi – "It was absolutely incredible!" she exclaimed. During the first week of shooting while driving home one day, she pulled over and burst into tears. She had hardly ever stepped foot on a studio lot before, let alone take on a major big screen role. She was in unchartered waters and overcome with the realization that she had actually achieved what she set out to do. "It was so surreal," she said as she visibly reminisced on those early moments. The emotion was palpable. Bianca's next big break was landing the role of Lucy Velez on MTV's original show Happyland. This was a full eight episodes, giving her the opportunity to delve deeper into the role. She was able to connect with the character more so than others, as there was an actual transition Lucy made within herself. Bianca had to make it with her, experience it herself even: "Lucy had to break down walls to fall in love or open herself up to new experiences, and I love that I got to tell that story through her."
As an actress, Bianca looks up to both comedic and dramatic performers and hopes to pursue both genres. While Amanda Bynes has been a source of comedic inspiration for her, roles like Angelina Jolie's in "Girl Interrupted" have encouraged her to reach deeper into that realm as well. "You know as an actress I seek variety and being able to be funny but also play the darker role. . . I'm kind of drawn to both at the same time."
Bianca has the ability to light up a space with her presence, whether it's a small fitting room or the red carpet. Beyond the energy of her personality and charm, I ask how much her style plays a role. "I love that you're asking me this question because I actually take pride in styling myself." She described a specific look she has put together for a future event as, "Mermaid Chanel surfer chic," complete with a clamshell clutch. We'll look out for it, Bianca!
When we asked what advice she would give to aspiring actresses or just a typical high school student striving to find their way through all the labels and standards, Bianca had one point to drive home. "Love yourself. Plain and simple." Had she known to hold true to that throughout her childhood, "things would have been a bit easier," she said while shaking her head. Hopefully this message reaches those who need it- Leading Belle and background mob villager alike!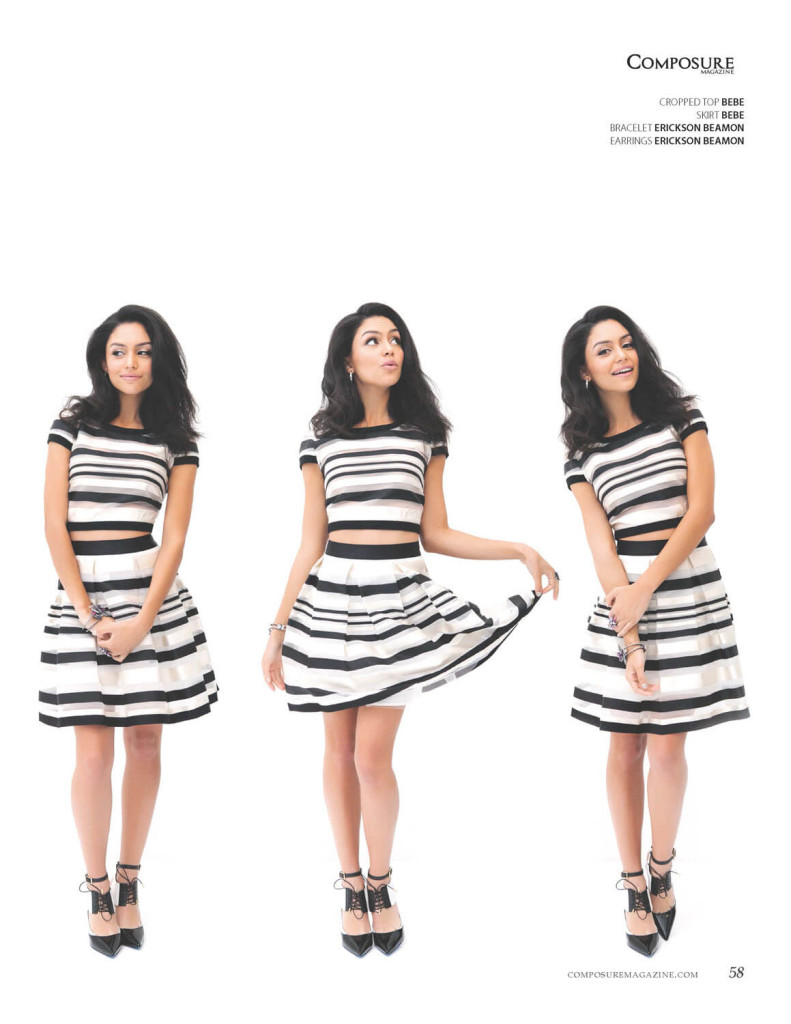 PHOTOGRAPHY BY JOHN HONG & JOSEFHALEY
CREATIVE DIRECTION & INTERVIEW BY ERVINA TOPALLI
STYLING BY BRUNO LIMA, EXCLUSIVE ARTISTS MANAGEMENT
STYLING ASSISTANT JENNY ZHOU
MAKE UP BY CHELSEA YUSUF
HAIR STYLING BY CARLOS ZELAYA
Share your thoughts...