Photography Stephanie Diani
Makeup Ermahn Ospina Hair Sebastian Scolarici Styling Cat Pope Text Min A. Lee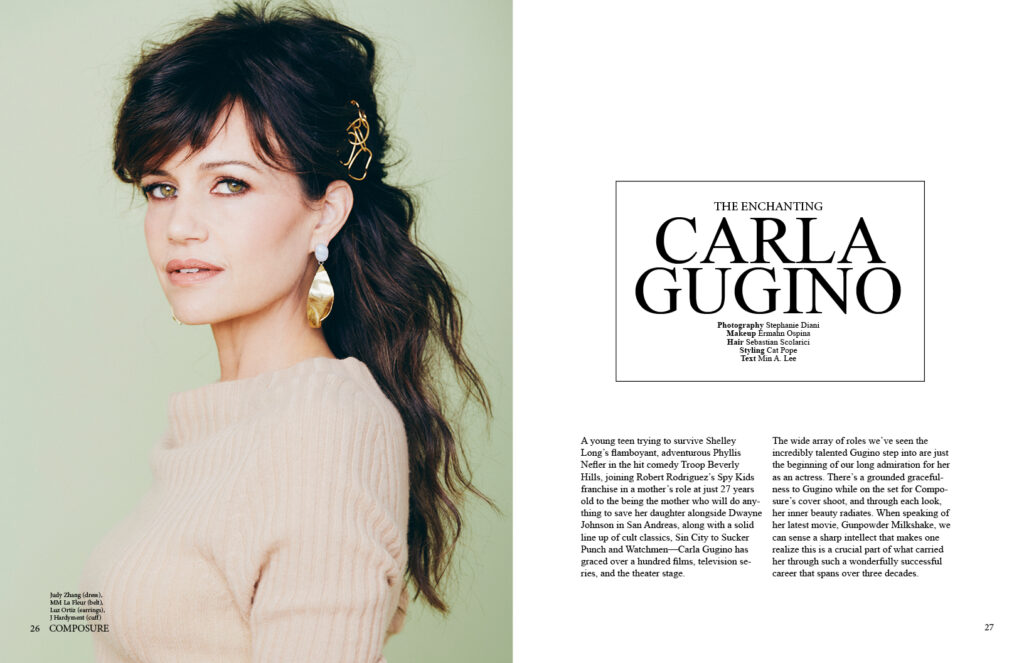 A young teen trying to survive Shelley Long's flamboyant, adventurous Phyllis Nefler in the hit comedy Troop Beverly Hills, joining Robert Rodriguez's Spy Kids franchise in a mother's role at just 27 years old to the being the mother who will do anything to save her daughter alongside Dwayne Johnson in San Andreas, along with a solid line up of cult classics, Sin City to Sucker Punch and Watchmen—Carla Gugino has graced over a hundred films, television series, and the theater stage.
The wide array of roles we've seen the incredibly talented Gugino step into are just the beginning of our long admiration for her as an actress. There's a grounded gracefulness to Gugino while on the set for Composure's cover shoot, and through each look, her inner beauty radiates. When speaking of her latest movie, Gunpowder Milkshake,we can sense a sharp intellect that makes one realize this is a crucial part of what carried her through such a wonderfully successful career that spans over three decades.
Going more into the work of Gugino, we asked what attracts her to specific roles: "I inevitably feel attracted to whatever is the opposite of what I've just done! At first, I confused people doing Tennessee Williams on stage, playing the Mom in Spy Kids, when I was too young for the part, and following that up playing the lesbian parole officer in Sin City, etc.," she shares with us. "One of the perks of having acted most of my life and wanting to keep surprising and pushing myself is that now it is being recognized as a body of work. I've always been interested in being a shapeshifter."
Focusing on her career thus far, we asked Gugino if there is one performance that taught her what it takes to be an actor or perhaps presented more challenges than were expected. "I made my Broadway debut in Arthur Miller's After The Fall," she says. "I was 32 and had been acting successfully in film and television for almost 20 years at that point. I had very little theater experience. I fought for [it] and won the role. It would prove to be one of my most transformative and creative experiences of my career. I felt somehow completely at home on the stage. It marked a new chapter for me, one that would include a lot of theater!" It's worthy to note that going from film sets to the stage is no easy feat by any means. The ability to continue for an entire act without stopping on pure memorization is extremely difficult. Some actors stay with film and tv, while others only prefer the stage. Seeing Gugino handle both aptly shows her versatility, as well as the passion for reaching those seemingly impossible goals.
Shifting back over to the excitement and action of Gunpowder Milkshake, which of course, we watched twice because it drew us in on many levels. We asked Gugino about her role as Madeleine and what captivated her during the first readings. "As a child, I moved almost every year of my life. The two constants were school and libraries. Libraries always seemed magical to me. And librarians, the keepers of all the knowledge. Madeleine's reverence for the sanctity of the library and her love for children made me want to play her." Knowing these sides of her character brought us to ask about the dynamic between all the different personalities of the librarians and what were Gugino's favorite scenes to film with the cast. "Anytime all of the women were together, there was a tangible dynamic energy in the room," she tells us. "I particularly loved the scenes when we were deep in our librarian's lair. That was an old bunker beneath a gorgeous park in Berlin. It felt like we were ACTUALLY hiding out."
We admit we cried watching the scenes leading up to the end, but it's from being absorbed into the softer, maternal, protective side of Madeleine. Her storyline was crucial for how the ending would play out. "In violent movies, it's important that the violence has consequences. The sequence you're referring to needed to really hit that notion home. For the audience as well as the other characters," Gugino explains. "With Madeleine, it felt important that once a child enters into the picture, she is completely resolute in her mission: to try and protect her at all costs whether she makes it out alive or not."
With filmography ranging from drama and action to some romance, we are looking at the powerful portrayals Gugino has done. From the brilliant female-led cast of Gunpowder Milkshake to her primary role in the series Jett, the industry has been making more progressive changes, although it took a long time to reach the point where it lies now. We wondered what Gugino's thoughts and feelings were on this unfurling movement. "I have seen significant progress since I began acting as a teenager. The fact that women writing, directing, starring, and creating their own shows is quite common now is testament to movement in the right direction. That wasn't happening then." She continues to say, "I'm heartened that the girls in my life in their late teens/early 20s feel that their voices are valid and wanted and can be lucrative. As with any movement towards inclusivity, it takes time. The wheels move slower than we'd like, but the more women can work and get their visions out there, the more opportunities will emerge. I'm intrinsically an optimist. We're moving in the right direction."
We take that as a great sign of hope that this shift will continue forward and more diversity will present itself on film and behind-the-scenes. Knowing that fearless actresses like Carla Gugino are always there to continue pushing for better, more powerful roles garners a great deal of reverence.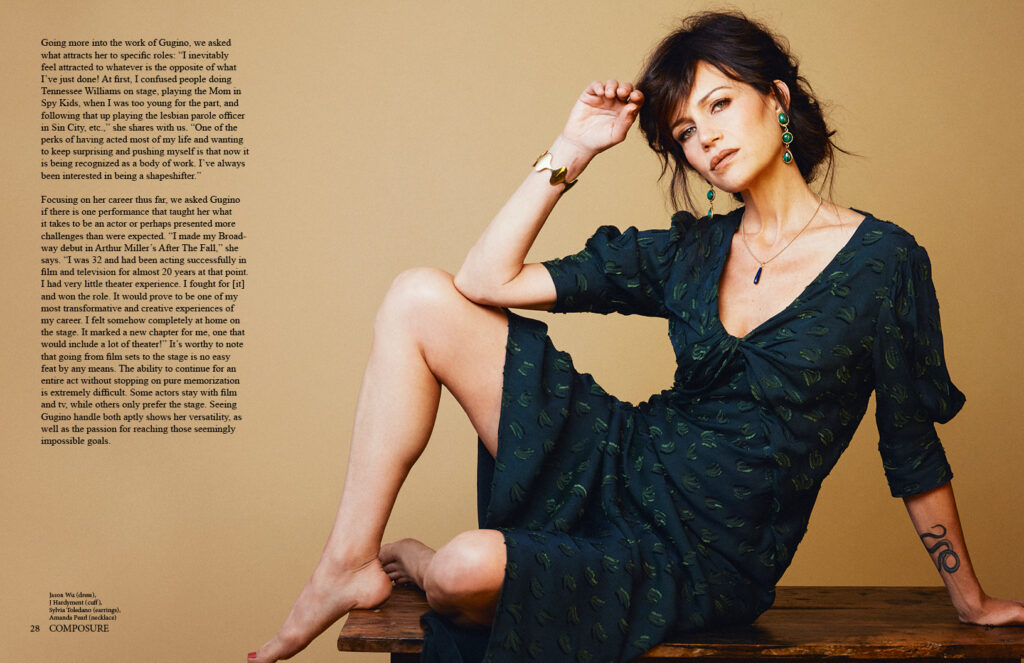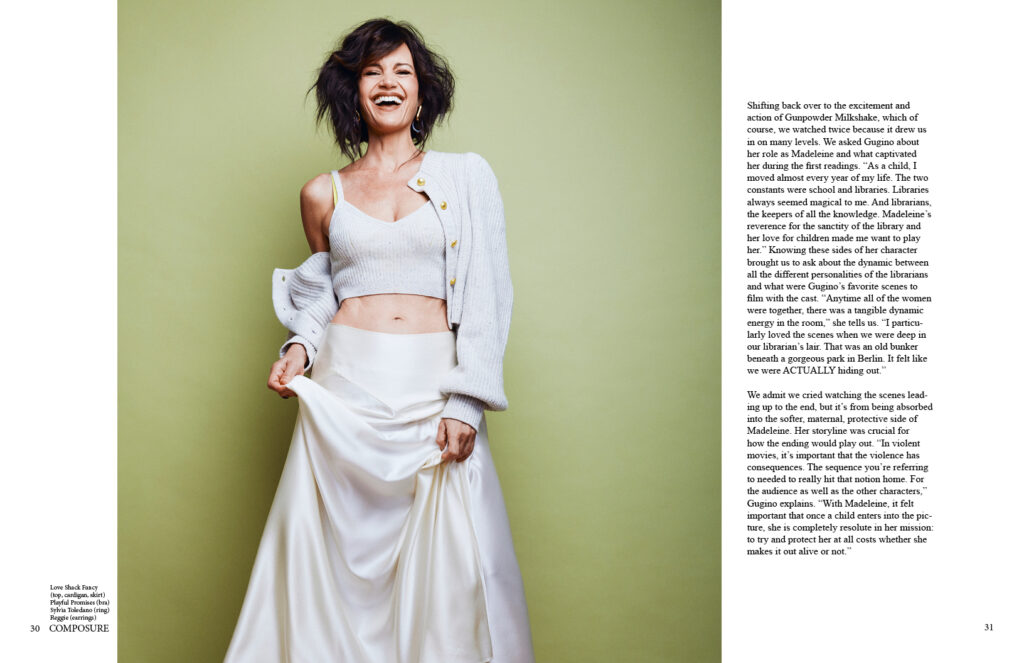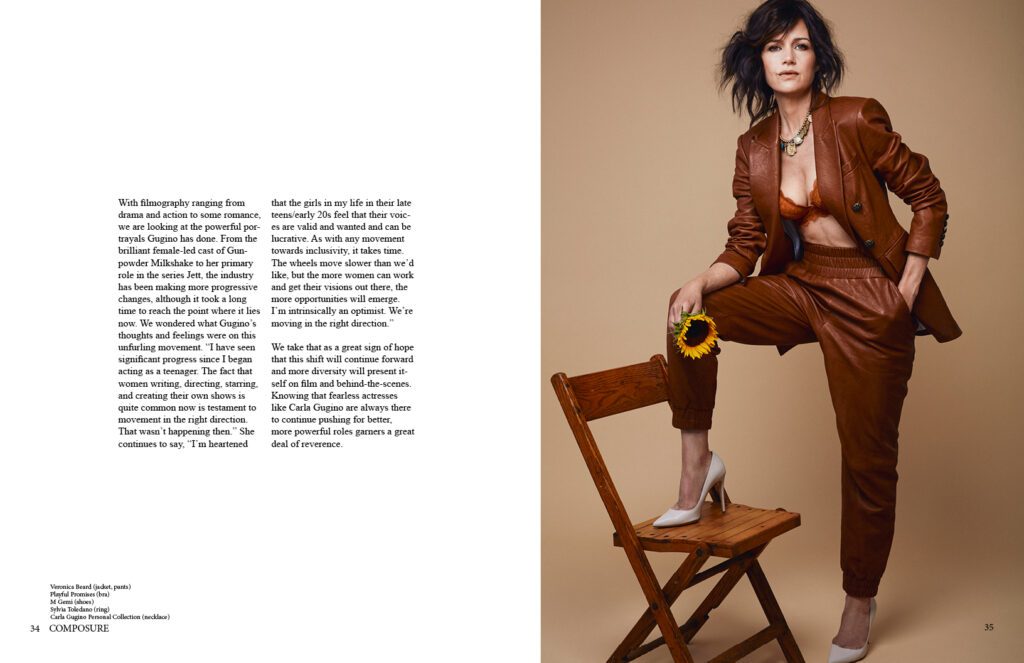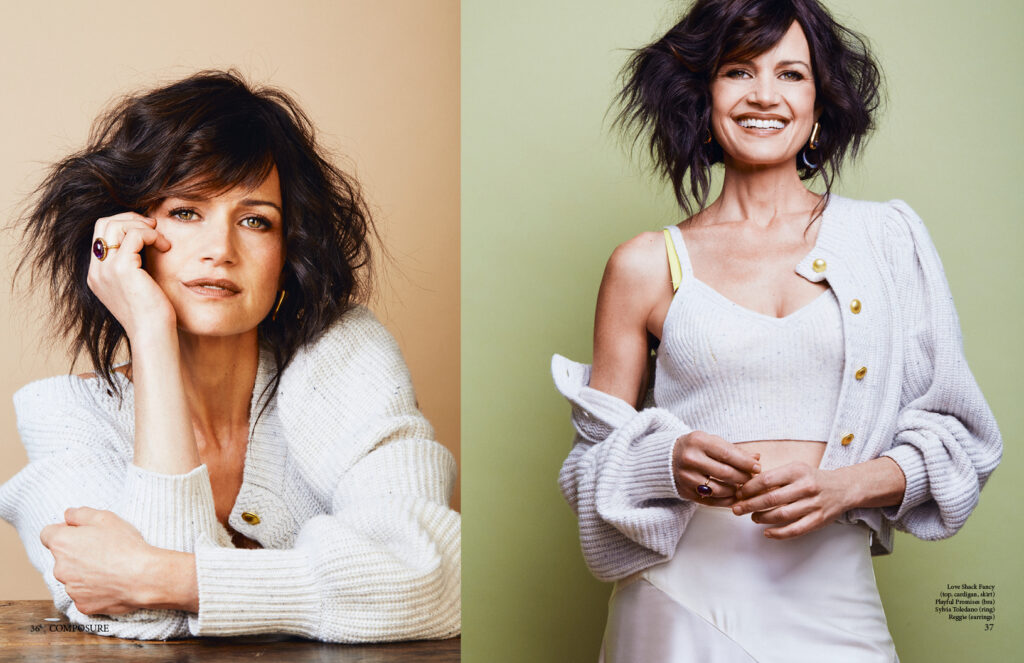 Share your thoughts...