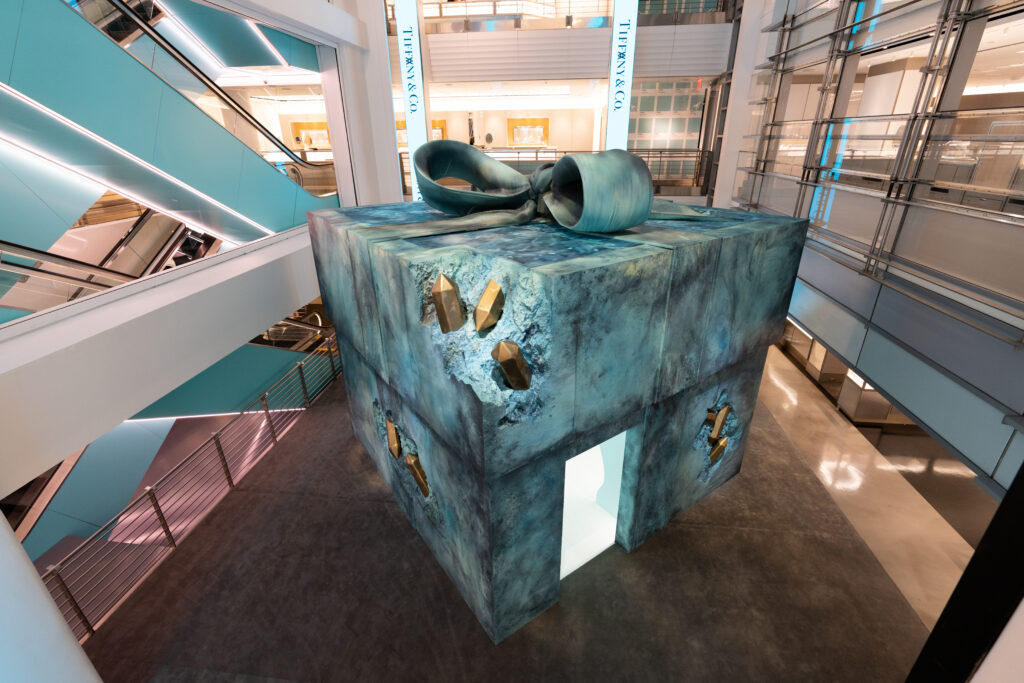 Tiffany's famous blue box meets the talented hands of New York City-based contemporary artist Daniel Arsham in a bit of destructed luxury.
Arsham's work is an introspection of architecture, art, and the idea of this eroded future. The concept of the destruction of these contemporary objects and places seems satirical only because we view them in their completely unmarred forms and the value placed on some. For Arsham, he always calls it "making architecture do things it is not supposed to do." What is fascinating about his work and the intricacies, especially in the paintings, is his colorblindness. Until a few years ago, everything was created in grayscale, but now incorporates more color thanks to corrective glasses for his deuteranopia, allowing him to view greens and reds, giving his art a new life with intense hues. It makes this sculptural collaboration with Tiffany and its iconic blue all the more special.
"I always gravitate towards items that are immediately culturally recognizable," Arsham explains. "The Tiffany Blue Box® has that power. I wanted to address it in a way different than how it was originally intended by giving it a distressed, aged quality which represents its history, how much of a fixture it is in our world today, and how it will continue to be relevant decades, even centuries from now."
True to his style, the 49 eroded bronze sculptures carry that corroded look with a hand-finished patina as part of Arsham's Future Archeological series. Inside this wondrous sculpted Tiffany Blue Box, you'll find an 18 karat white gold bracelet with diamonds and tsavorites in a chain-linked knot fitting for the energy of New York City but still refined. The green given off by vanadium or chromium in the tsavorite, a lovely variety of the garnet group, acknowledges both the House and Arsham Studio. Adding to the very limited run of the Tiffany Knot x Arsham Studio, an installation has been built in the Tiffany Flagship in New York City to display artwork and the bracelets in a fully immersive experience. It's a nod to what the future can hold, but if heritage can withstand the centuries to come, that tension we see in Arsham's work may just be, as the brand calls it, "an imagined future."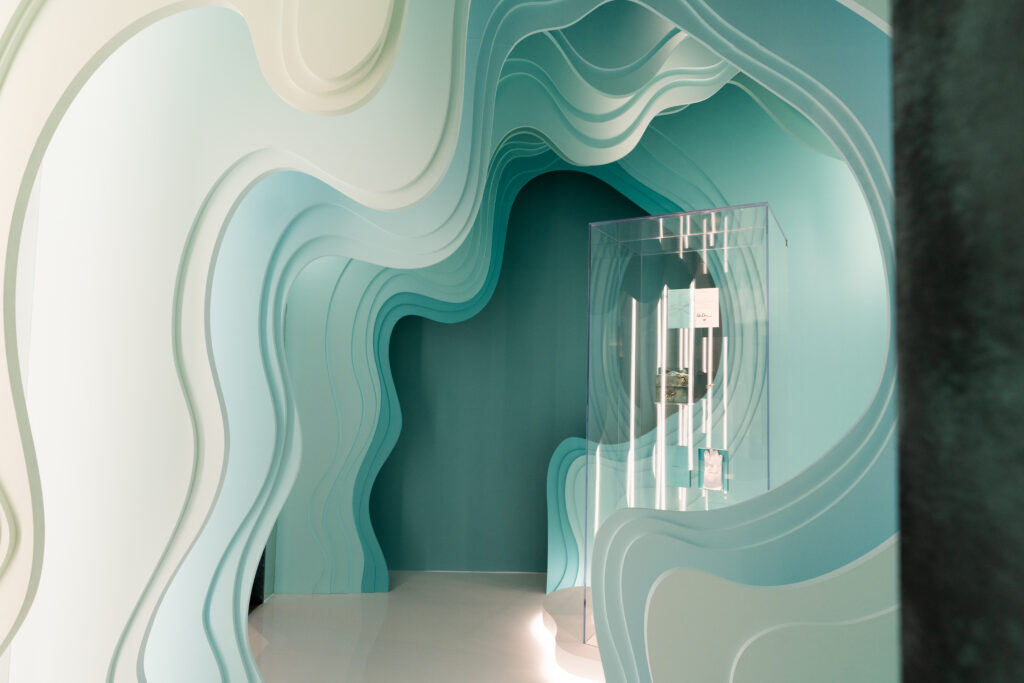 Share your thoughts...