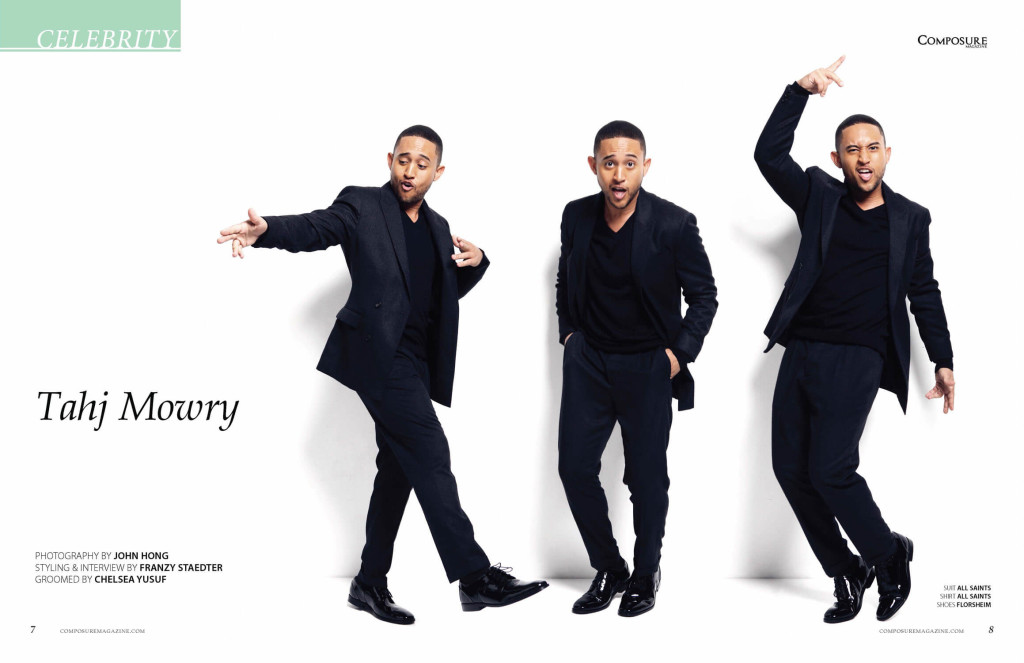 Tahj Mowry, a multi-talented actor and musician, speaks about his love of music, and acting career.
CM: Tell us about your current project!
TM: Season 4 premiere of Baby Daddy opened a few weeks ago and we are almost done shooting! I am also doing my music, and I just released my song titled 'Bossy.' It can be found on my website along with my latest Nick Jonas cover 'Jealous.'
CM: Tell us more about 'Bossy'.
TM: 'Bossy' was the first song I wrote for this project. I want to share that first because the song is edgy, funky, and different. It is a little taste of my music project. We started from scratch and made it happened here in Los Angeles!
CM: Who is your biggest inspiration in terms of music?
TM: Definitely Benny Crawford, Michael Jackson, Sam Sparro, and Usher. There are a lot of great musicians out there and they all inspire me.
CM: Stepping aside from your music career, what is your favorite character that you have ever played?
TM: I would say Tucker from Baby Daddy. I had fun with it! He is pretty much my first character that I've created from scratch. He is hilarious and it is fun to play Tucker! It is fun to pretend to be rude as Tucker because I am originally not a rude person at all!
CM: What is your dream role?
TM: I would say something that is totally opposite of who I am. Maybe someone a little bit darker, heavier, and greedier just to show my different range of acting. Definitely someone who is really different from myself.
PHOTOGRAPHY BY JOHN HONG
STYLING & INTERVIEW BY FRANZY STAEDTER
GROOMED BY CHELSEA YUSUF
Share your thoughts...