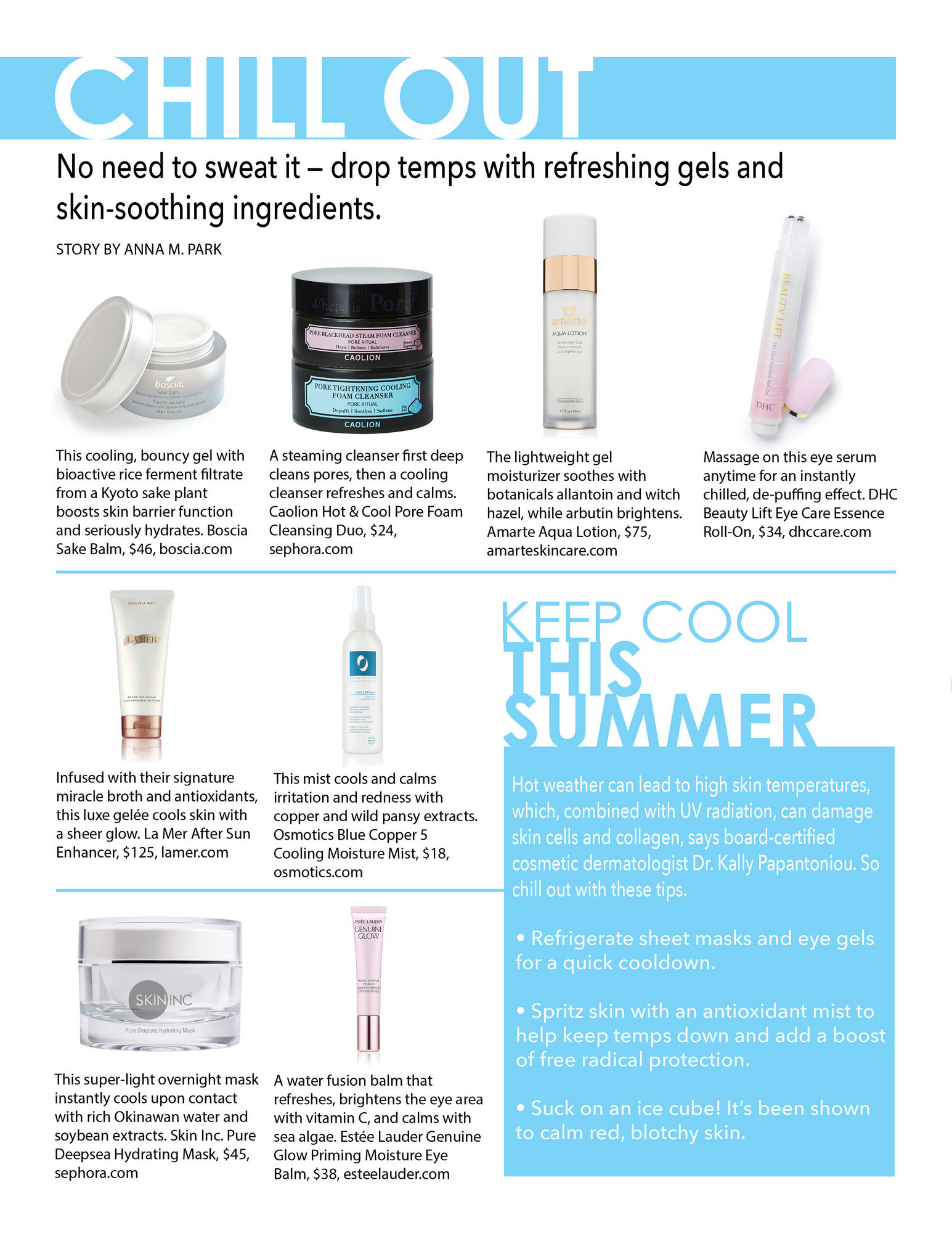 No need to sweat it — drop temps with refreshing gels and skin-soothing ingredients.
STORY BY ANNA M. PARK
KEEP COOL THIS SUMMER
Hot weather can lead to high skin temperatures, which, combined with UV radiation, can damage skin cells and collagen, says board-certified cosmetic dermatologist Dr. Kally Papantoniou. So chill out with these tips.
Refrigerate sheet masks and eye gels for a quick cooldown.
Spritz skin with an antioxidant mist to help keep temps down and add a boostof free radical protection.
Suck on an ice cube! It's been shown to calm red, blotchy skin.
Share your thoughts...