Styling: Samantha Burkhart
Makeup: Alison Christian
Hair: Craig Gangi
Photography: Cara Robbins
Composure Magazine: When was the first moment you incorporated violin with dancing, and what influenced you to do this?
Lindsey Stirling: I was in the Junior Miss pageant my senior year of high school. It is a scholarship program, and I was trying to win to help pay for college. There were several other really talented violinists in the competition, and I was trying to find a way to stand out so I decided I would choreograph my performance and do a rock song instead of classical. It was so different, and I wasn't sure what people would think—but I won.
CM: You have an extensive list of collaborations with other artists and musicians, what were some of your favorites?
LS: I loved the process of working with The Piano Guys. They are the best, sweetest, funniest humans in the world and I adore them. Not to mention they are super talented. I was the most honored to work with Celine Dion.
CM: With your newly released Warmer in the Winter: Deluxe Edition album, and a growing list of accolades, at what point did you realize you were going to be able to do what you love as a career?
LS: I had been releasing videos on YouTube consistently for about ten months, and they had done ok. My covers were mostly what people wanted to see, but then I released an original violin Dubstep song that I had written, and in one day it got one million views. That was HUGE for me. I was speechless. Not only did more people watch it than had ever watched one of my videos—they loved MY music, not just my covers. At that moment I realized my life had just changed. That it was not just a dream, it was my future.
CM: You're currently on your acclaimed Holiday Wanderland Tour visiting several cities around the United States! We wonder—how did it feel to co-headline on Evanescence's Synthesis Live and play with an orchestra after so many years?
LS: I loved being on the Evanescence tour. I have been a fan of Amy and the band for years—like, a huge fan. It was mind-blowing to get to tour with her and share the stage with her night after night. Playing with a live orchestra was intimidating, but wow it was cool. It brought my past music world and my current music world together.
CM: What were some of the difficulties of combining these two passions of yours?
LS: It's really, really difficult. I have to work so incredibly hard still to be able to perform live. I have to work on my balance and dancing skills so that my technique doesn't fall apart when I start to play the violin. I have to work really hard to keep my violin skills intact so that I don't start to play out of tune or with a bad tone when I dance. It's not easy.
CM: What is some valuable advice you can give for young performers out there wanting to make their mark in the music industry?
LS: Just go. Sometimes what holds us back the most is our own insecurities and our fear of taking risks. It's uncomfortable, but if you never make yourself uncomfortable, you will never grow.
For tour dates and where to find Stirling's newest Warmer in the Winter: Deluxe Edition album, be sure to visit www.lindseystirling.com!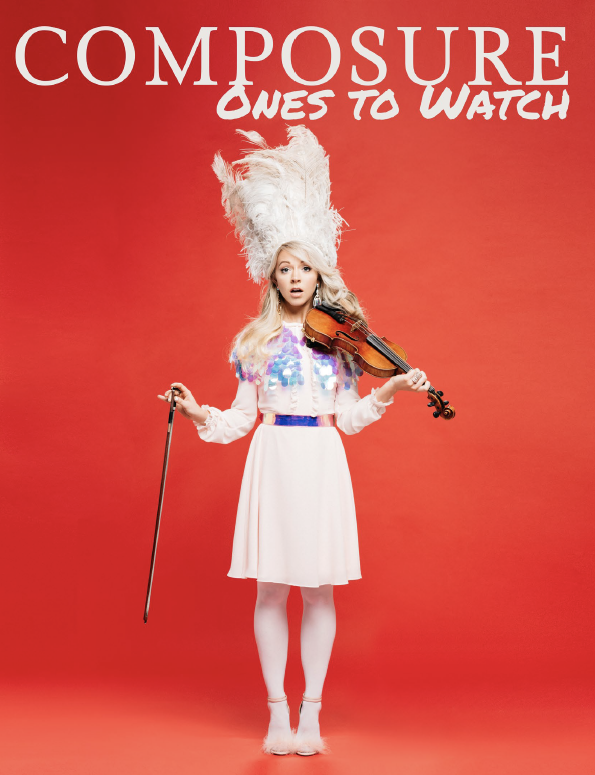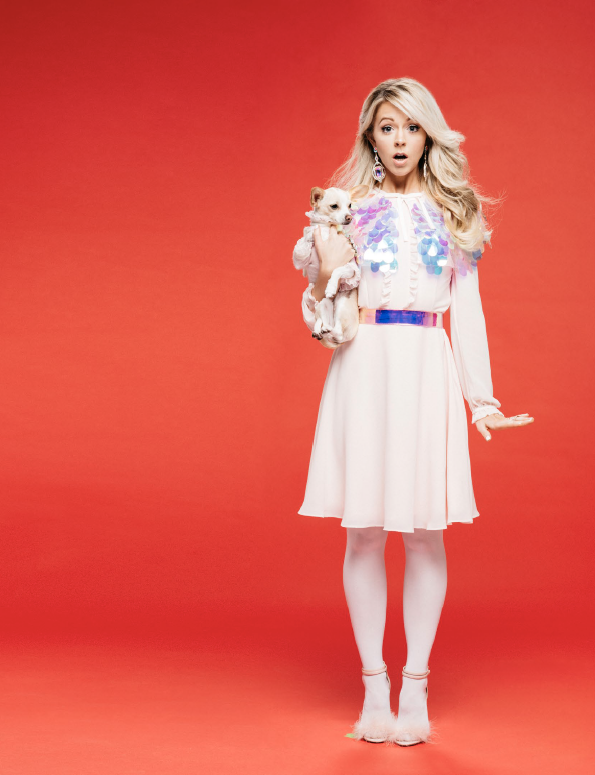 Share your thoughts...