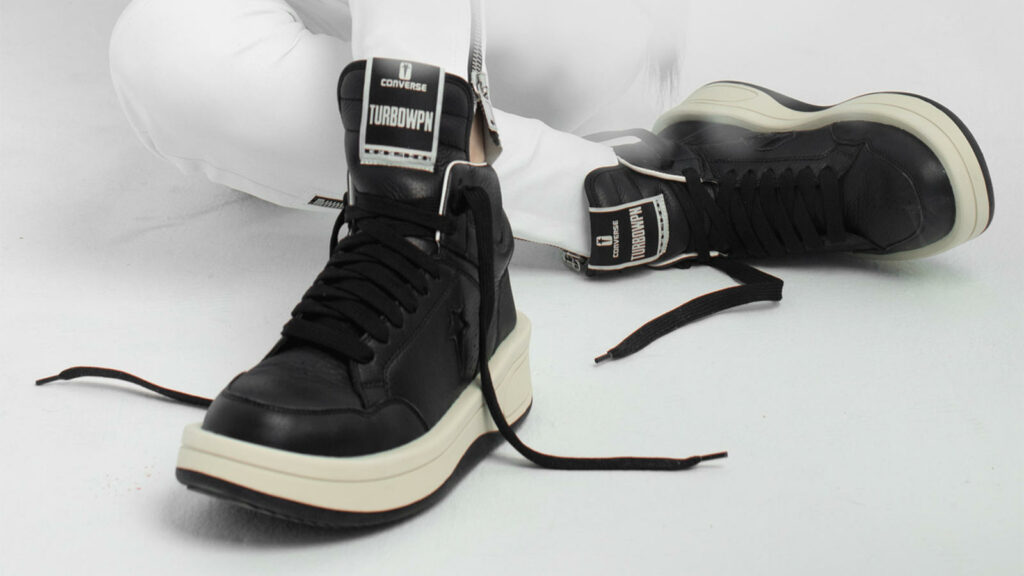 Everything is black and white with Rick Owens; his dark aesthetics are unmistakable. It's grungy, definitely has some goth, but those leather jackets were always on our dream list to own from his beginnings in 1994. What started as cutting clothes and making patterns turned into an empire. In truth, we never thought we'd see him work a sneaker collaboration, but when August hit, and we got to see Nike drop photos of the Converse x DRKSHDW TURBOWPN—we're in!
It's still Converse, the rubber shoes that made their debut in 1908, made into the professional basketball arenas, and yes, we are referring to Charles H. "Chuck" Taylor, through WWII, hitting bankruptcy, and being acquired by Nike. The classic look for Converse remains, but it's got that minimalism and dark moods of DRKSHDW. The Converse Weapon comes with an elevated platform, oversized tongue, and all-black leather, of course. We saw them in the Rick Owens F/W 21 show and have been waiting for the official release, and here they are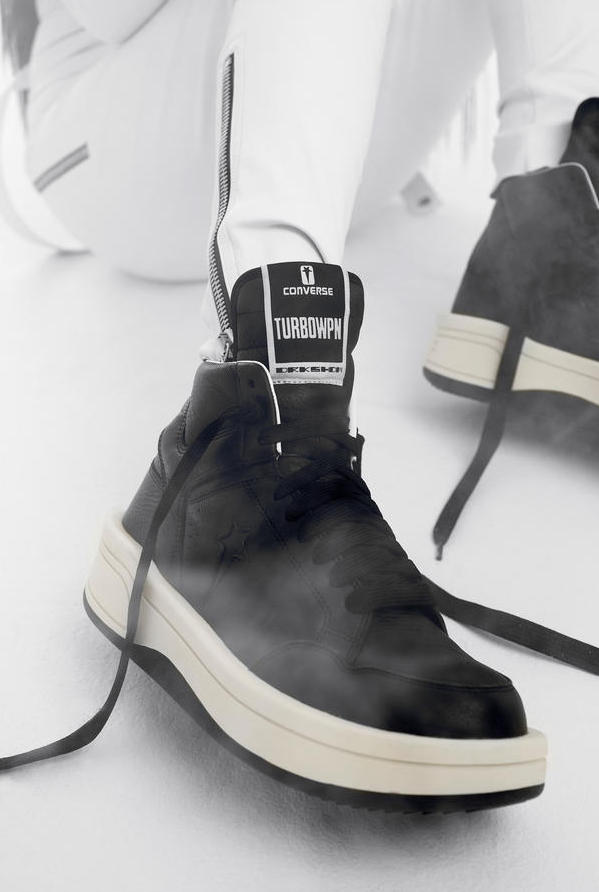 Share your thoughts...