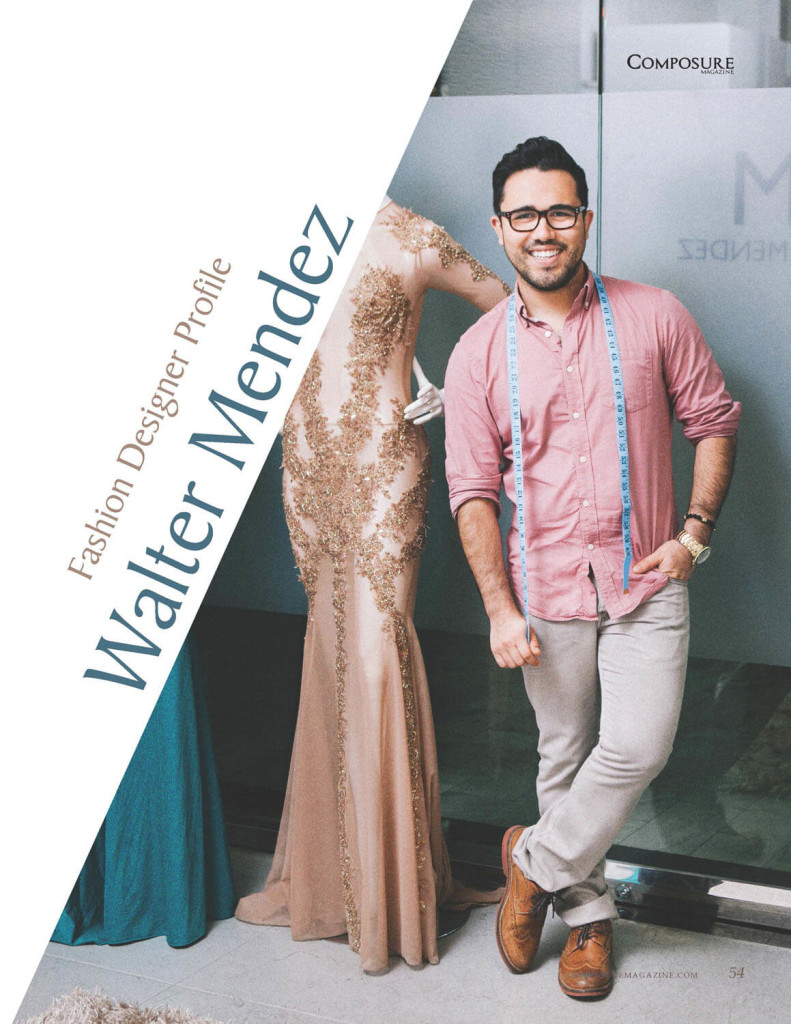 Fashion Designer Walter Mendez
"Perfect Imperfection"
A glimpse into the life and work of one of LA's top designers.
When it comes to fashion, people often envision an eternal search for perfection. The perfect dress. That perfect pair of shoes. Perfection seems to be what all the top designers and stylists must be striving for because it's clearly what the public wants, right? Cue Walter Mendez- innovative and wildly talented LA-based fashion designer with a knack for causing stirs in the industry. He has been featured in some of the most notable fashion publications, his exquisite collection of sophisticated gowns just recently graced the runway at Mercedes-Benz Fashion Week FW 2015, and World Networks named him Designer of the Year in 2014. This guy should have perfection cornered. But hold it right there.
I sat down with Walter and his two assistants, Michelle and Genesis at an Argentinian restaurant directly across the street from his downtown showroom. The vibe was rustic. The walls were made of tattered brick, a haphazard selection of pictures and paintings in entirely clashing frames hung on the walls. The tables and chairs wobbled a bit on uneven surfaces. Bare light bulbs floated above our heads, hanging by wire from the ceiling. By no means the pristine, elegant surroundings The Devil Wears Prada has us believe the fashion industry functions in.
I leaned into it early and earnestly. I wanted to know where this journey began. I quickly learned that fashion was not the goal from the start. It wasn't even on the radar. Woodshop, of all things, was the early passion, and out of it came the inklings towards this seemingly polar opposite career. "Ironically, as opposite as [woodshop] is, it's still a very similar concept of designing, developing, and creating pieces of art you come up with." There was no family member in the industry or childhood passion. No perfect path laid out for him. In fact, his major in college was business before he decided to take a couple courses in fashion a bit later in the game. Even when he, Michelle and Genesis were on their first gig, the stars still weren't aligned. Sitting at Subway the day of an early photo shoot, Walter responded to their concerns and uncertainty by boldly proclaiming, "Look, we're just going to go in there and pretend like we know what we're doing."
As it turned out, a photo from that very shoot was purchased by Sprint and was used in a national ad campaign. It was in all the biggest magazines, Vogue included. Billboards in Times Square. This work, born out of the most unlikely of scenarios, was suddenly getting international exposure and recognition. Walter Mendez was getting it.
And this was all while he was still a student. In the mornings he was attending classes, the afternoons he was running a business. He did what he could with what he was given. He recalls one of his early collections that began with "a men's shirt in a women's print, which admittedly looked pretty weird." But when he paired it with the right belt on the model, suddenly the whole concept was given meaning. It took on a military theme, giving the entire collection a unique appeal. It was by no means by the books, but it came to have deliberate purpose, something that is now consistent in all of Walter's work- however unorthodox the road to getting there may be.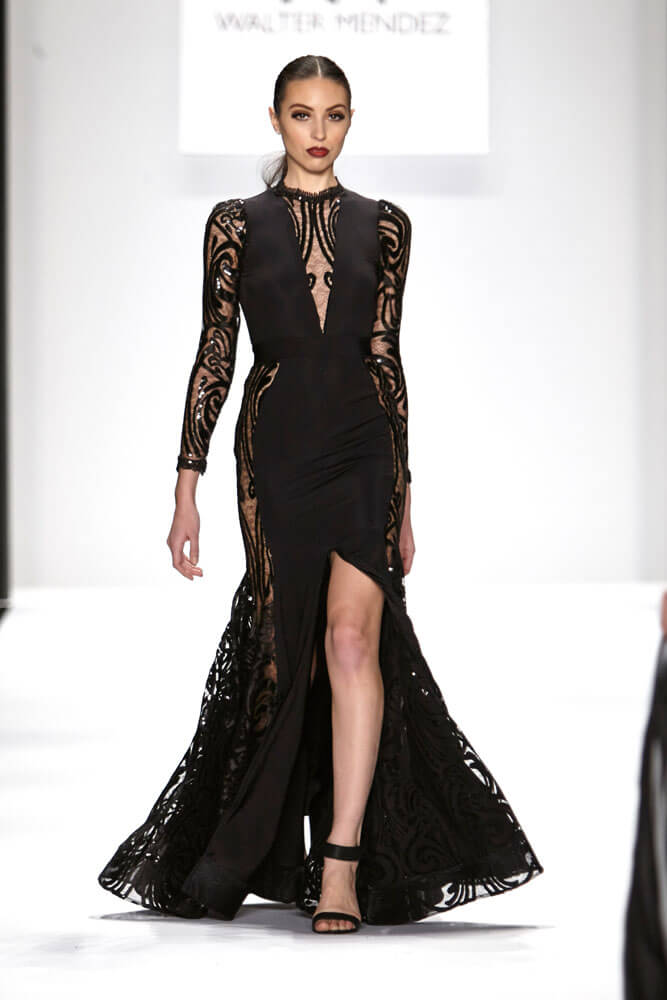 "Every event leads to the next step in my career and it's sort of like a snowball effect. And from day one I've always told myself to just go with the flow and see what life brings you." While some may expect a successful designer like Walter to have had ideal circumstances throughout, this just wasn't the case. He took what came and made something out of it. We got to talking about his inspiration and where it comes from. "I have come to realize that inspiration comes from emotion, and emotion comes from the life around you," he said. "I've come to terms that for me, with inspiration, there's no solid direction of where it comes from. It's just what goes on in my life and how I react to it." Now as most of us can agree, life is filled with uncertainty, mistake, and imperfection. But for Walter, amidst all that is the potential for brilliance- the potential for something innovative and eye opening.
Walter came from very humble beginnings. Raised by a single mother who worked day and night to keep their family afloat and see that he received a good education, he gained a deep and lasting respect for women. In many ways, this has become a core motivation for his work in fashion. His way of "showing appreciation for them" as he put it, "is through fashion, through art. Making pieces that are flattering to women and to a woman's body." He continued, "I love when I see a client look at me and feel like a million bucks- if only I could capsule that feeling and give it to every woman in the world."
I wanted to reach across the table and give him a 30 second hug.
Sitting with Walter was a deeply encouraging experience. With him, fashion was not just a way to make money or find celebrity. It wasn't some search for perfection. When speaking to selling his designs, (which ship all over the world from Dubai to Panama, Australia to London, mind you), he claimed that, "I'm selling you an experience for you to be comfortable and proud of who you are. That feeling is priceless."
That feeling, Walter, is perfect.
"I know I'm not perfect. I will never be perfect," he said to me as we discussed him being a role model for other designers. But as Walter's blossoming career shows, it's in the imperfections where true perfection lies. We see it and we want more.
Oh, and the Argentinian restaurant we sat in? The one with the tattered walls and uneven floors? One of the coolest places I've been in LA. Just perfect.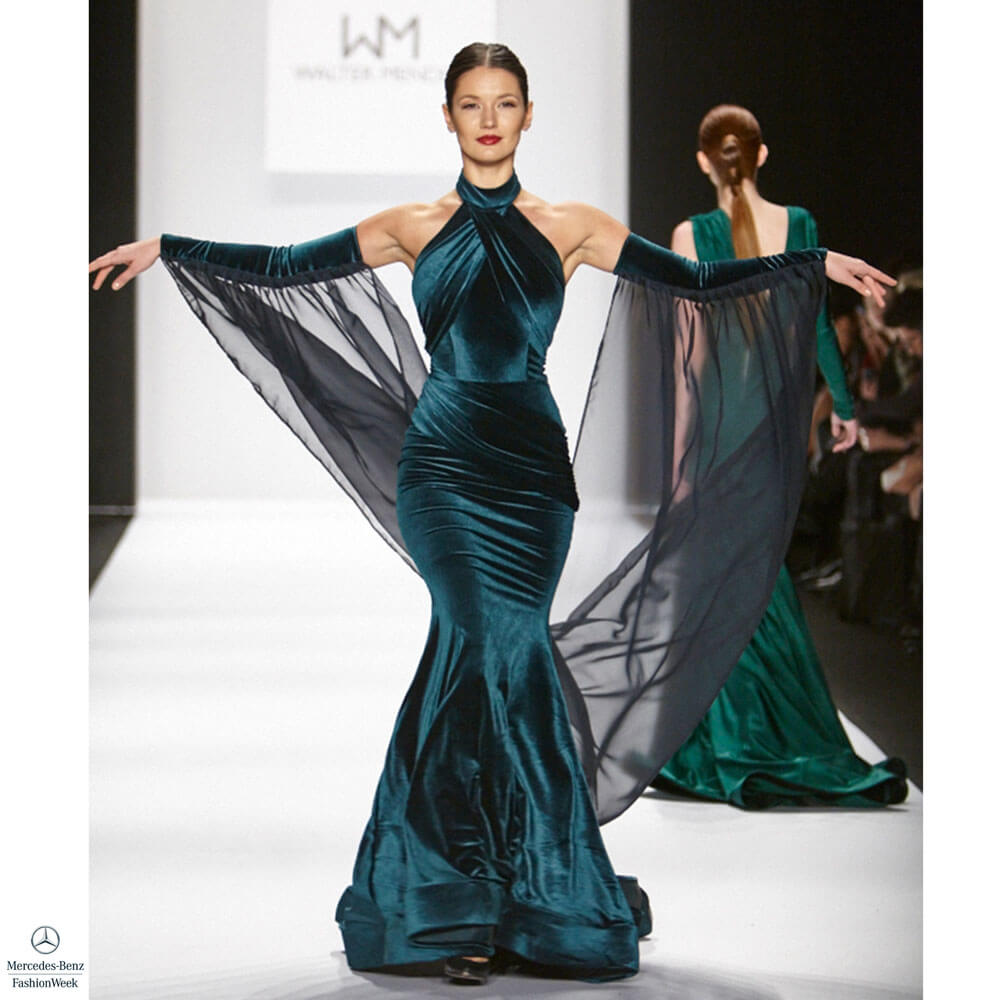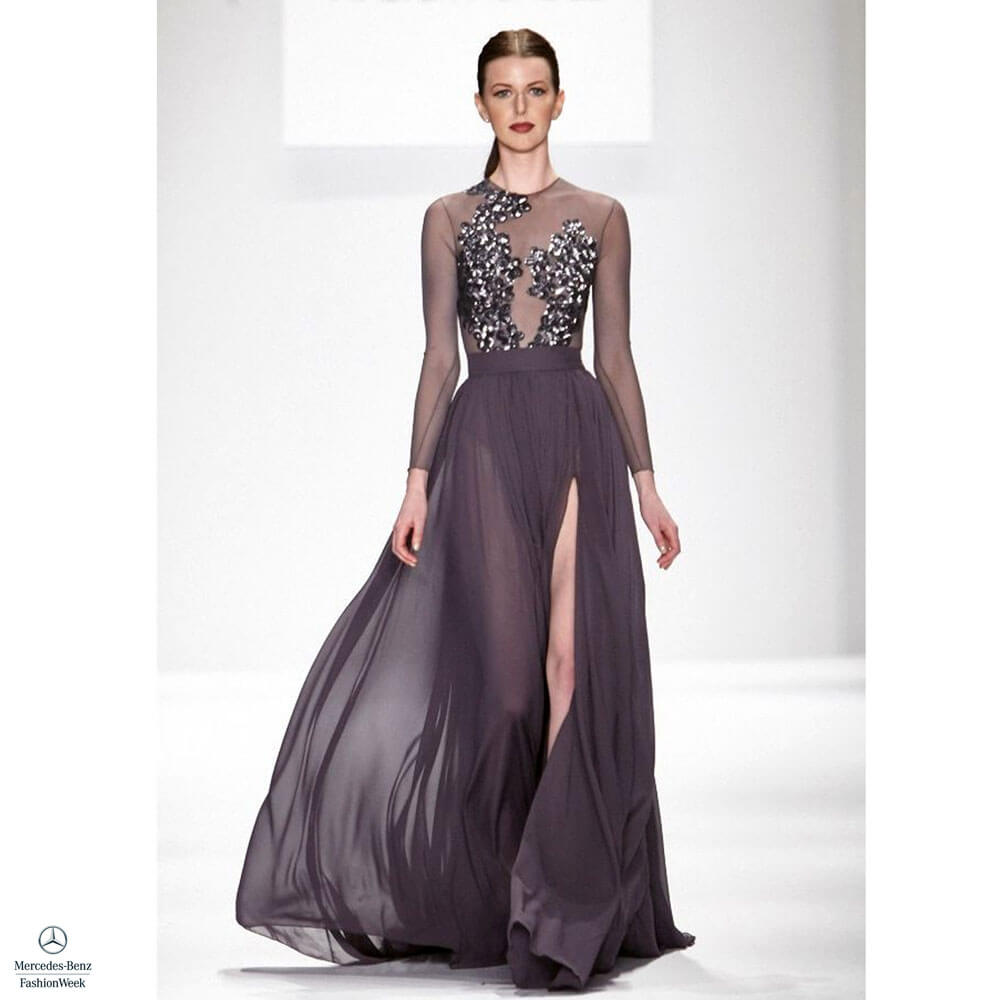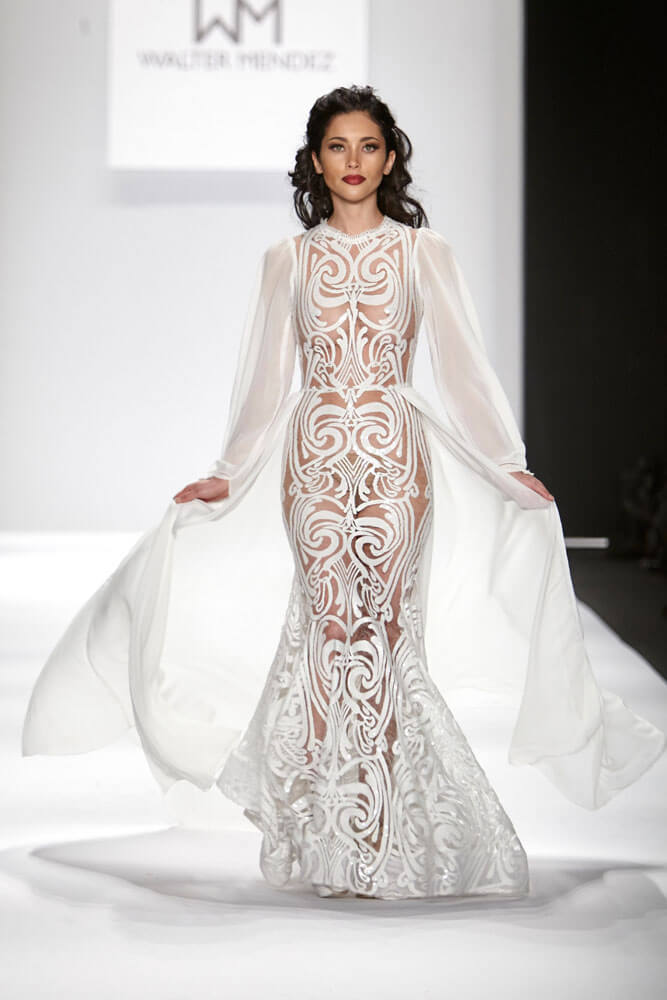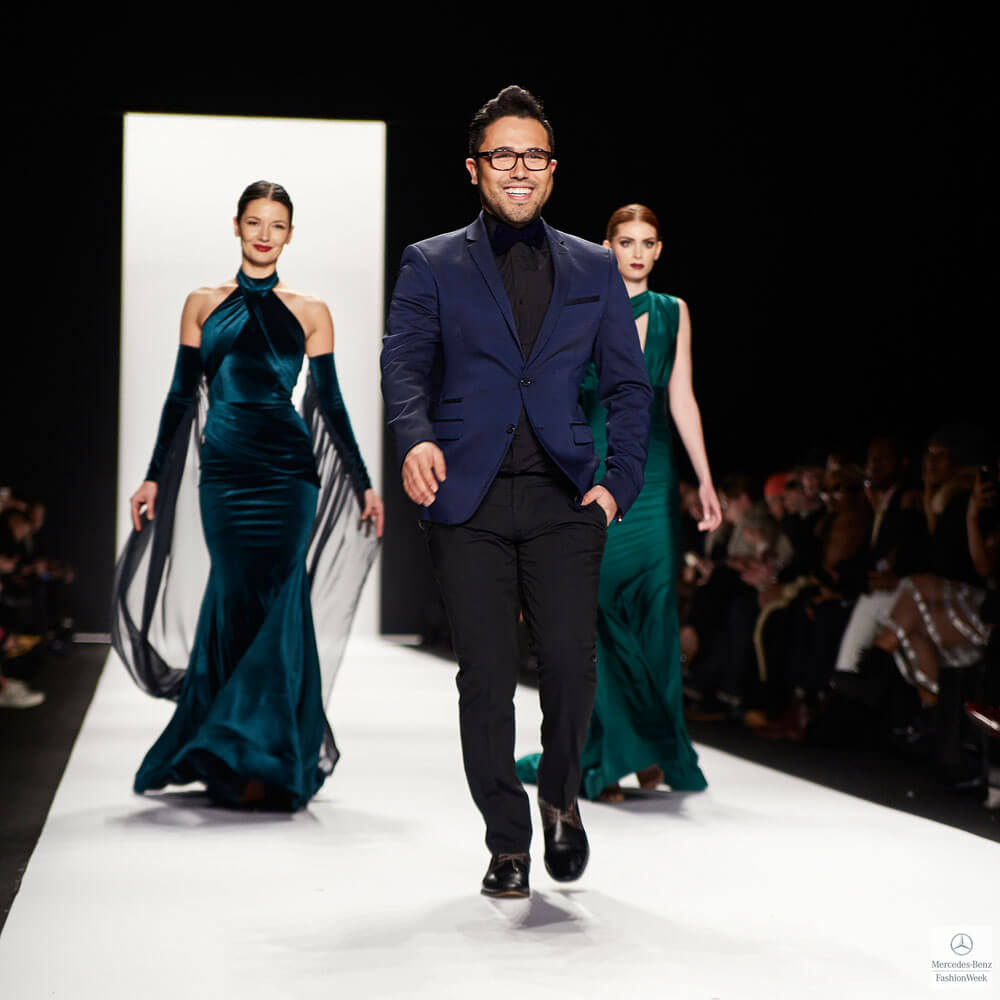 Share your thoughts...