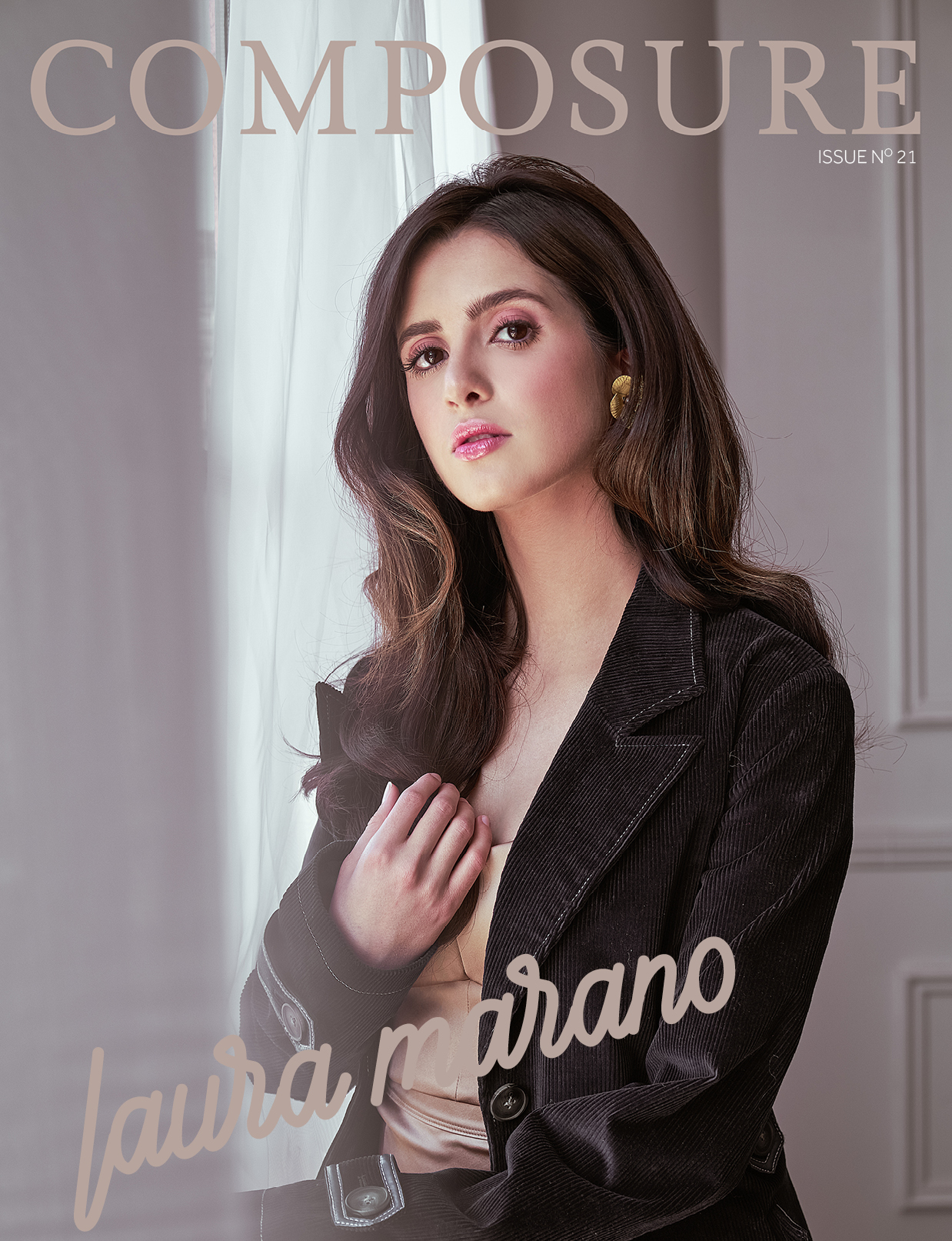 PHOTOGRAPHY BY KAREN ROSALIE
CREATIVE DIRECTOR & STYLING BY ROBIAT BALOGUN
MAKEUP BY ARCHANGELA CHELSEA FOR CELESTINE AGENCY
HAIR BY LUCY GEDJEYAN FOR CLOUTIER REMIX
STORY BY MIN A. LEE
We last spoke with Laura Marano for our December 2016 issue, and as time has passed, she's progressed greatly as a musician and actress—something we never doubted would happen.
She remains just as humble and delightful as we remember, and continues to pursue every endeavor with the same zeal we admire from before. Over the past two years, Marano's shed her Disney image while flourishing as a record label founder, singer, songwriter, and producer. With new films coming out this year, Marano continues to impress us with her ability to navigate a variety of roles making each character genuine and believable.
In the past, Marano spoke honestly of her career as a journey to us, and with that same sincerity, she still takes on Hollywood's challenges and proves nothing can stand in her way. One thing's for sure, we're thrilled to see what the next few years hold for her, and hopefully, we get to revisit soon again!
On Music
Composure Magazine: We're very excited to be interviewing you again! From the time you graced our 14th cover to now, your career has advanced wonderfully, and you've just dropped your first EP recently. How have these weeks since the release been for you?
Laura Marano: I'm so excited to be interviewed by you guys again! So many things have happened since that cover, so we definitely have a lot of catching up to do. I remember being at the cover shoot and talking with my manager about "La La," and if we were going to do this one performance or not. To think my first EP is finally out, and to think that I've been working on it since then is so incredible—the reaction has been so amazing, and I honestly can't wait to now take these songs on the road and sing them.
We listened to the entire EP—we're hooked! Where did you pull inspiration from?
Thank you so much! Honestly, the EP was inspired by a lot of different things in my life, especially in the last two years. It's some of the most personal music I've ever worked on, and at one point, I was so scared to put it out because of that. Now that it's finally out, I'm beyond happy that I've shared a piece of myself to everyone.
Is there one song from ME you favor?
Honestly, it changes all the time. I love them all because they all show different sides of me (hence the title). It depends on the mood I'm in if I'm feeling sassy, then "F.E.O.U." or "Lie to Me." If I'm feeling chill and fun, then "Me." If I'm all in my feelings, then "Let Me Cry" or "Not Like Me."
You've been steadily releasing music videos on YouTube, can fans expect videos for "F.E.O.U." and "Lie To Me" soon?
Yes! I should be filming a video for one of those songs very soon.
The lyrics and video for "Let Me Cry" carries strong emotions. Was it difficult filming the music video, being able to maintain that level of passion through one take?
It was definitely an emotionally challenging day, but I was surrounded by a group of people that I trusted, so that made it easier. I'm so incredibly proud of that video, and the whole crew who helped me make it.
Any plans to release a full album in the near future?
One day, for sure! Right now, I think I'm going to be focusing on some more singles and EPs, but I can't wait for the day I release my first album.
You launched your own record label, Flip Phone Records. What are some of the bigger challenges of running an independent label?
It can be quite difficult, especially because it's a full-time job. The biggest challenge is balancing being an artist and being a businesswoman, and knowing when to play each role.
How has breaking away to be an independent artist helped you develop as a singer?
It has given me so much freedom and creative control. At the end of the day, the only people I need to please are my fans and myself. I can cut out the politics that come so easily within the music industry.
How would you like to see Flip Phone Records grow over the coming years?
It's funny; I could never have dreamed of starting my own record company. I wouldn't mind teaming up with a bigger label in the future, but right now, I'm happily forging my way on my own.
On Acting
Your movie The Perfect Date with Noah Centineo comes out soon on Netflix. How do you balance the film and music industries together?
It's definitely challenging! For me, I love performing and expressing myself through art, but both industries are tough and demand different things. It's all about balance and time management.
What's one of the most fun moments you had while working with Noah Centineo?
He's just the best guy. We laughed an absurd amount on set. He loves toothpicks like he literally always had them with him, and every time he would use one, he would put on this New York accent and become this character. It was amazing.
You also teamed up with your sister, Vanessa, to produce Saving Zoë. The movie addresses sex crimes, a topic that's never easy to discuss, what made you decide to take on this film adaptation?
The movie is based on the novel Saving Zoë, a book I read when I was about 11. I knew it was insanely special, so I showed it to my mom and sister, who both read it and loved it. We met with the lovely author, Alyson Noël, who granted us the film rights, and from that moment, we've been trying to make this film. It centers around some heavy issues, but issues we need to talk more about as a society. It's hard to fully explain how special this project is to me. From learning more about the dark subject matter to actually filming it to working on it during post-production, it has been such a passion project, and the fact that it's finally coming out this summer is so exciting, I think I'm going to burst from happiness.
Recently you've been cast in the CBS pilot for The Us Project. Are you able to share a bit about the character you play?
It was so fun! We filmed the pilot a couple of weeks ago. I'm going to hold off on talking about the project until I know more about what's happening with it, but I think if it comes out, people are going to love it.
Any other new film projects coming up that you can tell us about?
I just finished filming A Cinderella Story: A Christmas Wish, which was so much fun! It literally has everything I want in a film: a fairytale, a musical, and Christmas. I have another film in the works, but I can't quite talk about it yet.
To end on a fun note—what's your most memorable fan moment?
I've had so many good ones, but one of the most memorable fan moments would be when I got recognized in New York City by an 11-year-old who came up to me and kissed me on the lips. She definitely thought that was a very normal way to greet people, and I was so shocked I just kind of stood there, and then I just started laughing. It was kind of hilarious.
Share your thoughts...