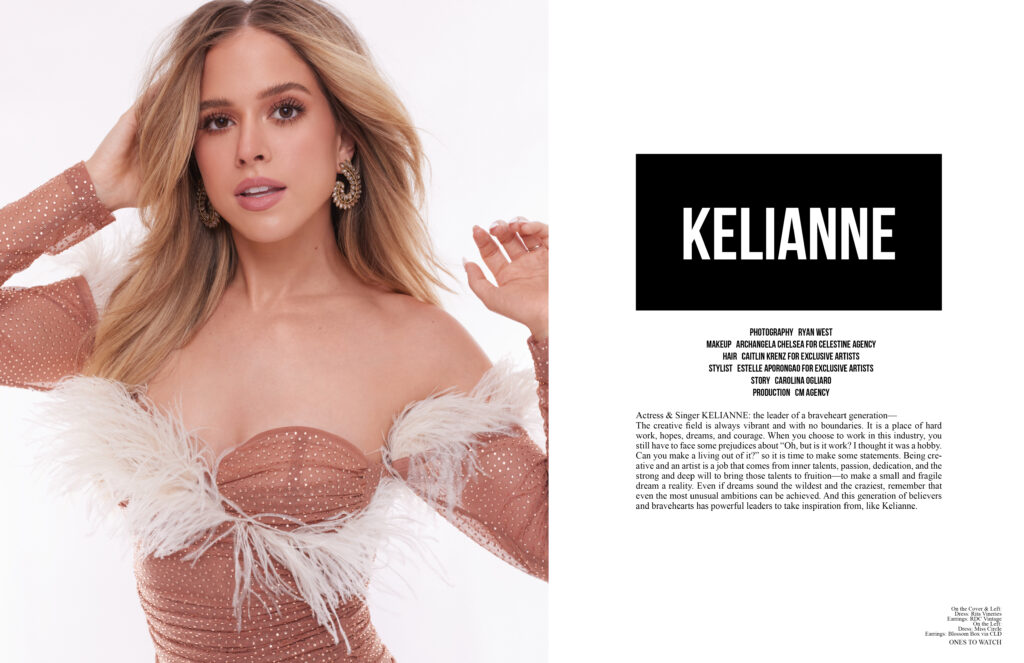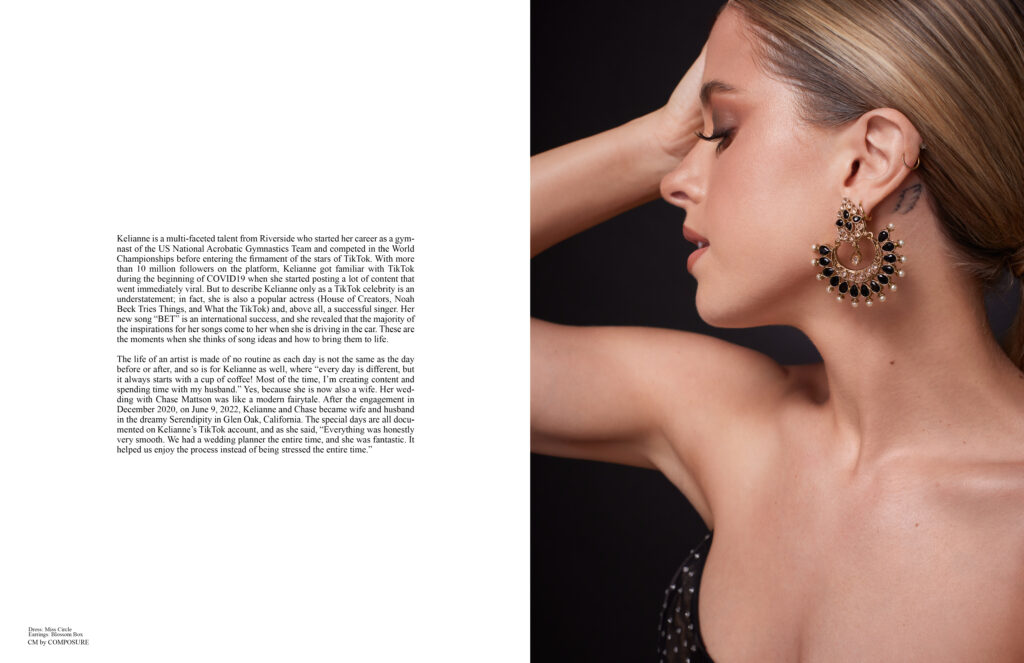 Actress & Singer KELIANNE: the leader of a braveheart generation
The creative field is always vibrant and with no boundaries. It is a place of hard work, hopes, dreams, and courage. When you choose to work in this industry, you still have to face some prejudices about "Oh, but is it work? I thought it was a hobby. Can you make a living out of it?" so it is time to make some statements. Being creative and an artist is a job that comes from inner talents, passion, dedication, and the strong and deep will to bring those talents to fruition—to make a small and fragile dream a reality. 
Even if dreams sound the wildest and the craziest, remember that even the most unusual ambitions can be achieved. And this generation of believers and bravehearts has powerful leaders to take inspiration from, like KELIANNE.
Kelianne is a multi-faceted talent from Riverside who started her career as a gymnast of the US National Acrobatic Gymnastics Team and competed in the World Championships before entering the firmament of the stars of TikTok. With more than 10 million followers on the platform, Kelianne got familiar with TikTok during the beginning of COVID19 when she started posting a lot of content that went immediately viral. But to describe Kelianne only as a TikTok celebrity is an understatement; in fact, she is also a popular actress (House of Creators, Noah Beck Tries Things, and What the TikTok) and, above all, a successful singer.
Her new song BET is an international success, and she revealed that the majority of the inspirations for her songs come to her when she is driving in the car. These are the moments when she thinks of song ideas and how to bring them to life.
The life of an artist is made of no routine as each day is not the same as the day before or after, and so is for Kelianne as well, where "every day is different, but it always starts with a cup of coffee! Most of the time, I'm creating content and spending time with my husband." Yes, because she is now also a wife. Her wedding with Chase Mattson was like a modern fairytale. After the engagement in December 2020, on June 9, 2022, Kelianne and Chase became wife and husband in the dreamy Serendipity in Glen Oak, California. The special days are all documented on Kelianne's TikTok account, and as she said, "Everything was honestly very smooth. We had a wedding planner the entire time, and she was fantastic. It helped us enjoy the process instead of being stressed the entire time."
Kelianne is just 26 years old and has already achieved so many important milestones, each of which has a special place in her heart. If she should choose a specific one that makes her very proud, Kelianne answers, "I don't think there's one thing that I can choose. Everything I've done so far has led me to where I am now, and I'm proud of myself." These simple words reveal a lot about her personality and attitude, as each tiny or big step led her to be the woman she is now, always grateful and with a special bond with her supporters. Kelianne has, in fact, revealed that she loves talking to her followers "I usually respond to comments on my videos or Instagram DMs" as this is the best way to interact and communicate with them.
But on the reverse, social networks are often the breeding ground of keyboard lions and "haters." At the same time, mental health is always a crucial topic, and it is essential to have guides like Kelianne, who advocate for making social media a better place for everyone. She stated, "I have to give myself a constant reminder that I love what I'm doing, and that's what matters. Obviously, I'm posting my life to millions of people, and not everyone is going to like what I'm doing, and that's okay." It is always important to show the true self and realize that if someone on the other side is offensive and rude, that defines their self, not yours. The way we react defines ourselves, but we absolutely cannot let other people's judgments and prejudices stop us from living the life of our dreams.
And Kelianne is the example that hard work always pays off and that it is normal to swim sometimes in dark waters, but there is always a breathless sunrise ready to shine and unravel the shadows.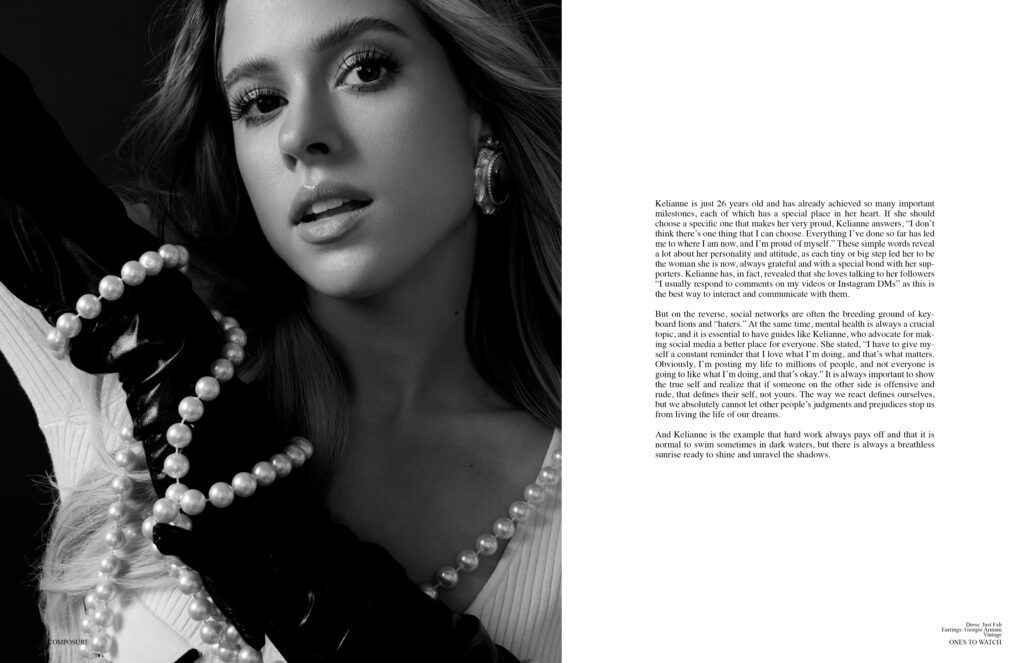 Share your thoughts...