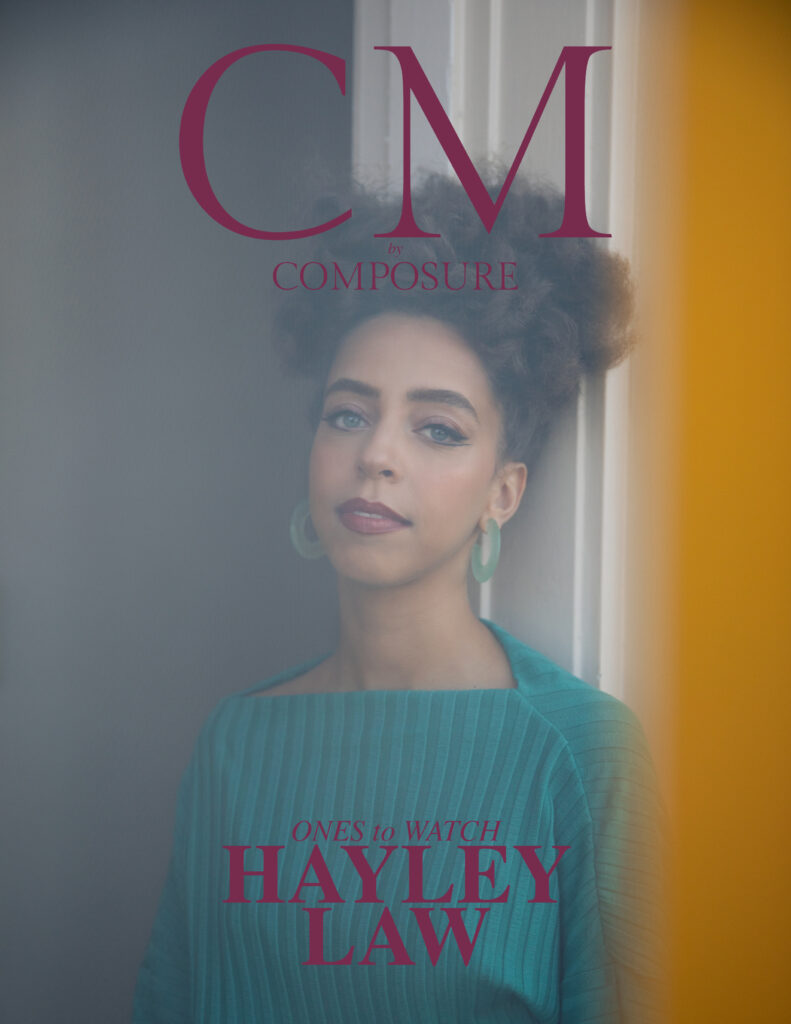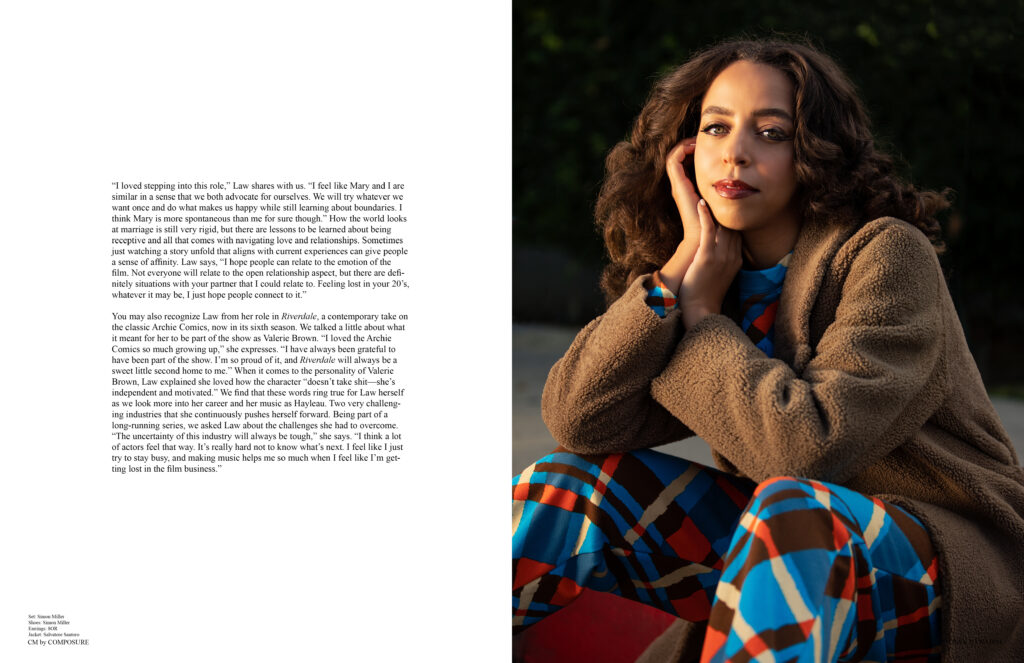 Mark, Mary & Some Other People, the modern twist on rom-coms, have critics falling in love with its comedic depiction of an open marriage and all the emotions in-between. From meeting 'the one' to the nuances of dating apps, society is constantly evolving in how we meet. What we thought were permanent social norms are shifting quickly, and this film addresses them in an addicting and witty way that has you feeling the ups and downs of its main couple Mark and Mary. We are even more excited for this CM by Composure Cover because we get to sit and speak with actress and musician Hayley Law on her lead role!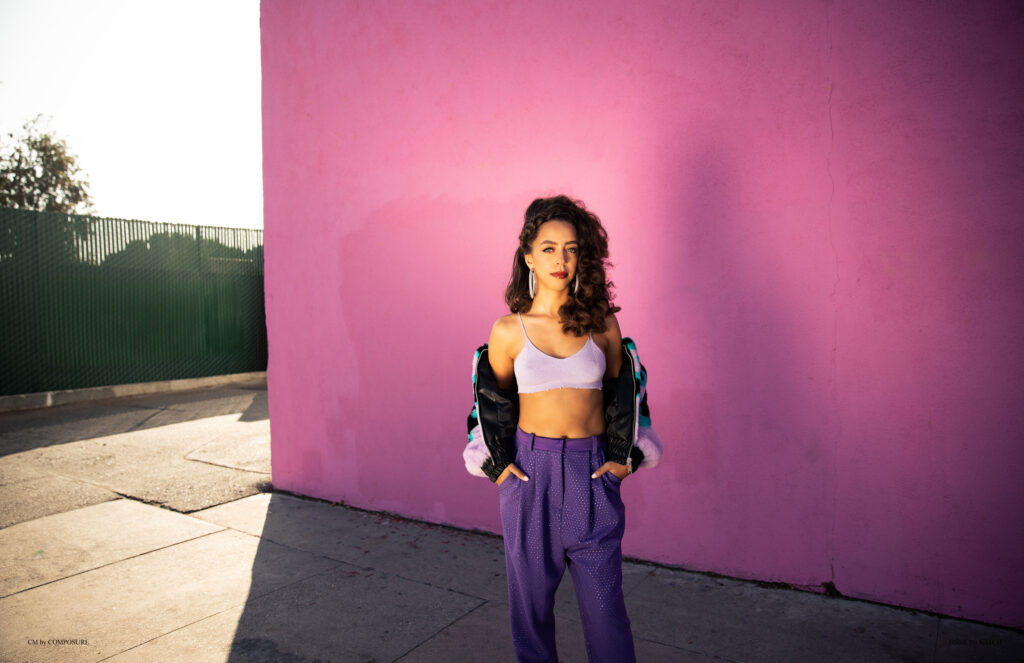 "I loved stepping into this role," Law shares with us. "I feel like Mary and I are similar in a sense that we both advocate for ourselves. We will try whatever we want once and do what makes us happy while still learning about boundaries. I think Mary is more spontaneous than me for sure though." How the world looks at marriage is still very rigid, but there are lessons to be learned about being receptive and all that comes with navigating love and relationships. Sometimes just watching a story unfold that aligns with current experiences can give people a sense of affinity. Law says, "I hope people can relate to the emotion of the film. Not everyone will relate to the open relationship aspect, but there are definitely situations with your partner that I could relate to. Feeling lost in your 20's, whatever it may be, I just hope people connect to it."
You may also recognize Law from her role in Riverdale, a contemporary take on the classic Archie Comics, now in its sixth season. We talked a little about what it meant for her to be part of the show as Valerie Brown. "I loved the Archie Comics so much growing up," she expresses. "I have always been grateful to have been part of the show. I'm so proud of it, and Riverdale will always be a sweet little second home to me." When it comes to the personality of Valerie Brown, Law explained she loved how the character "doesn't take shit—she's independent and motivated." We find that these words ring true for Law herself as we look more into her career and her music as Hayleau. Two very challenging industries that she continuously pushes herself forward. Being part of a long-running series, we asked Law about the challenges she had to overcome. "The uncertainty of this industry will always be tough," she says. "I think a lot of actors feel that way. It's really hard not to know what's next. I feel like I just try to stay busy, and making music helps me so much when I feel like I'm getting lost in the film business."
Law spoke more on how acting started as an interest in commercials because of how daunting it could be to work in shows and films. "I was nervous to read lines and never thought I would be able to memorize," she explains. "But after I auditioned for Riverdale, I shocked myself. I loved it so much but still didn't think I would be able to do it successfully. I think just knowing that everyone feels that way is comforting. Pushing myself and setting new goals inspires me to see what I can accomplish." As she progresses with a growing filmography, music will always remain part of her life and work. It is a balance and not an easy one. Still, Law finds both "therapeutic." The pandemic slowdown was a chance to hone in on her artistry. "I got to work on my craft and learned so much about producing music and getting better on instruments. It's been really lovely," she says. "I hope the next year will solidify my position as an artist."
With the success of Mark, Mary & Some Other People, projects in post-production right now, and plans for new music, 2022 will definitely be an exciting year for Hayley Law and her fans!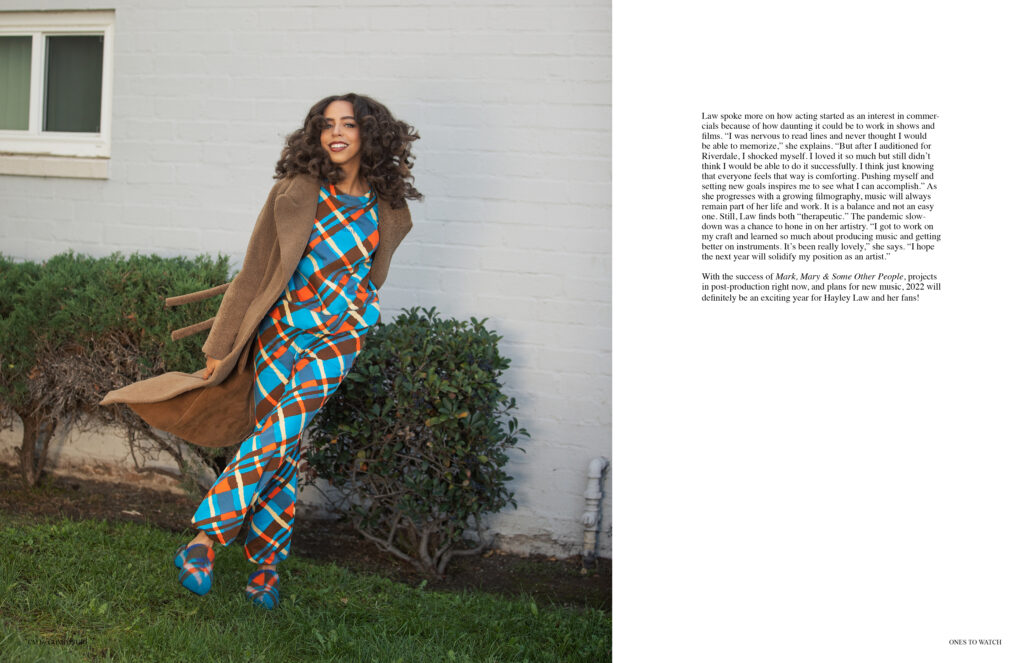 Share your thoughts...