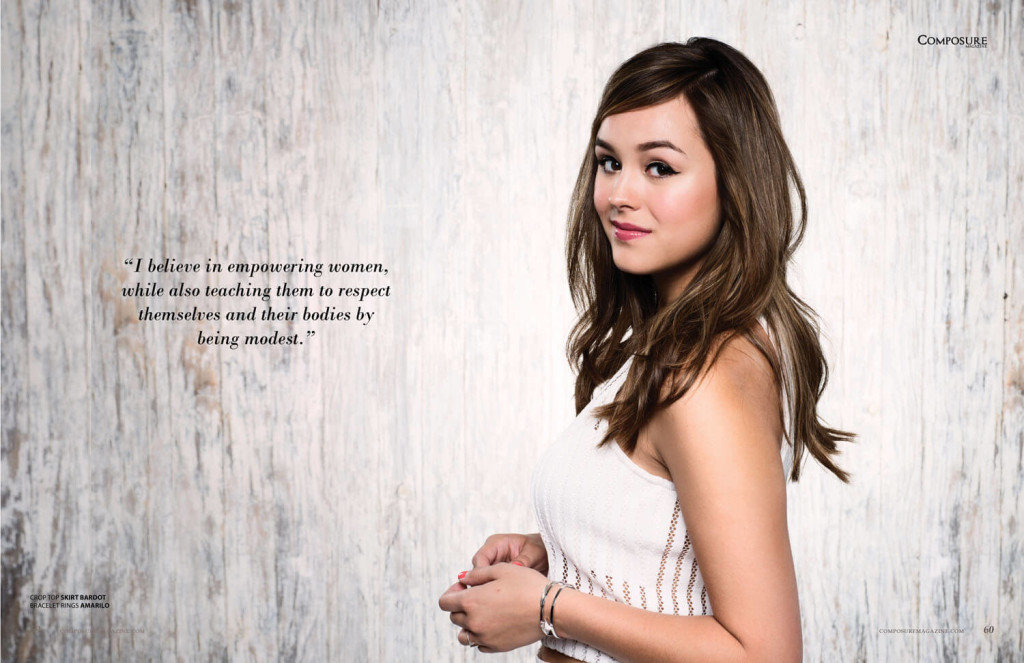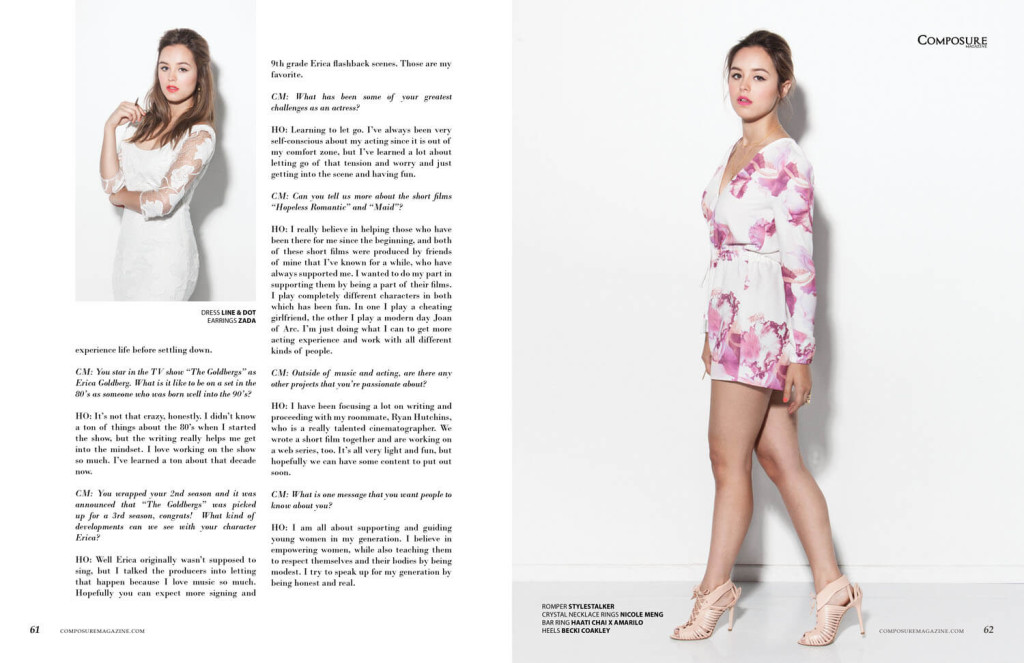 Hayley Orrantia
CM: What was it like growing up in Texas? What inspired you to start your singing career?
Hayley Orrantia: Texas was awesome. I'm so glad I got to experience public high school like a normal teenager while also getting an opportunity to pursue my dreams in music and film. I was inspired to sing at the age of nine after listening to Whitney Houston and Celine Dion CDs growing up.
CM: What was it like to be in a music group assembled by Simon Cowell? The group was called Lakoda Rayne that did country pop music – would you say that is the style of music you most enjoy?
Hayley Orrantia: It was difficult to accept the idea of being put into a group at first since I had always been a solo artist, but getting to be a part of something bigger than myself really helped me grow. Lakoda Rayne was the first time I had a chance to look at country pop music in a different way; in a way that I could picture myself doing it professionally.
CM: Do you have any current music projects? You just finished an EP?
Hayley Orrantia: I just finished my EP in January that I will hopefully be releasing this summer. It's been a long time coming, but music takes time. Like any other art form, you want to make sure it's right before you put it out there.
CM: You mentioned there is no title for it right now, but if you could give it a title, what would it be?
Hayley Orrantia: Love Sick. That's the name of one of the songs on the album and it really defines the summer that I was writing this EP.
CM: Do you have a favorite music lyric from a song that you love?
Hayley Orrantia: "Merry, merry quite contrary, we get bored so we get married. Just like dust we settle in this town. On this broken merry go round." -Kacey Musgraves. That song really describes a lot of my hometown. I see a lot of friends my age getting married and starting families really young, and I encourage them to wait and experience life before settling down.
CM: You star in the TV show "The Goldbergs" as Erica Goldberg. What is it like to be on a set in the 80's as someone who was born well into the 90's?
Hayley Orrantia: It's not that crazy, honestly. I didn't know a ton of things about the 80's when I started the show, but the writing really helps me get into the mindset. I love working on the show so much. I've learned a ton about that decade now.
CM: You wrapped your 2nd season and it was announced that "The Goldbergs" was picked up for a 3rd season, congrats! What kind of developments can we see with your character Erica?
Hayley Orrantia: Well Erica originally wasn't supposed to sing, but I talked the producers into letting that happen because I love music so much. Hopefully you can expect more signing and 9th grade Erica flashback scenes. Those are my favorite.
CM: What has been some of your greatest challenges as an actress?
Hayley Orrantia: Learning to let go. I've always been very self-conscious about my acting since it is out of my comfort zone, but I've learned a lot about letting go of that tension and worry and just getting into the scene and having fun.
CM: Can you tell us more about the short films "Hopeless Romantic" and "Maid"?
Hayley Orrantia: I really believe in helping those who have been there for me since the beginning, and both of these short films were produced by friends of mine that I've known for a while, who have always supported me. I wanted to do my part in supporting them by being a part of their films. I play completely different characters in both which has been fun. In one I play a cheating girlfriend, the other I play a modern day Joan of Arc. I'm just doing what I can to get more acting experience and work with all different kinds of people.
CM: Outside of music and acting, are there any other projects that you're passionate about?
Hayley Orrantia: I have been focusing a lot on writing and proceeding with my roommate, Ryan Hutchins, who is a really talented cinematographer. We wrote a short film together and are working on a web series, too. It's all very light and fun, but hopefully we can have some content to put out soon.
CM: What is one message that you want people to know about you?
Hayley Orrantia: I am all about supporting and guiding young women in my generation. I believe in empowering women, while also teaching them to respect themselves and their bodies by being modest. I try to speak up for my generation by being honest and real.
PHOTOGRAPHY BY JOSEFHALEY & JOHN HONG
STYLING BY STEPHANIE GUTIERREZ
MAKE UP BY CHELSEA YUSUF
HAIR STYLING BY GUI SCHOEDLER FOR EXCLUSIVE ARTISTS MGMT USING KEVIN MURPHY HAIR CARE
Share your thoughts...