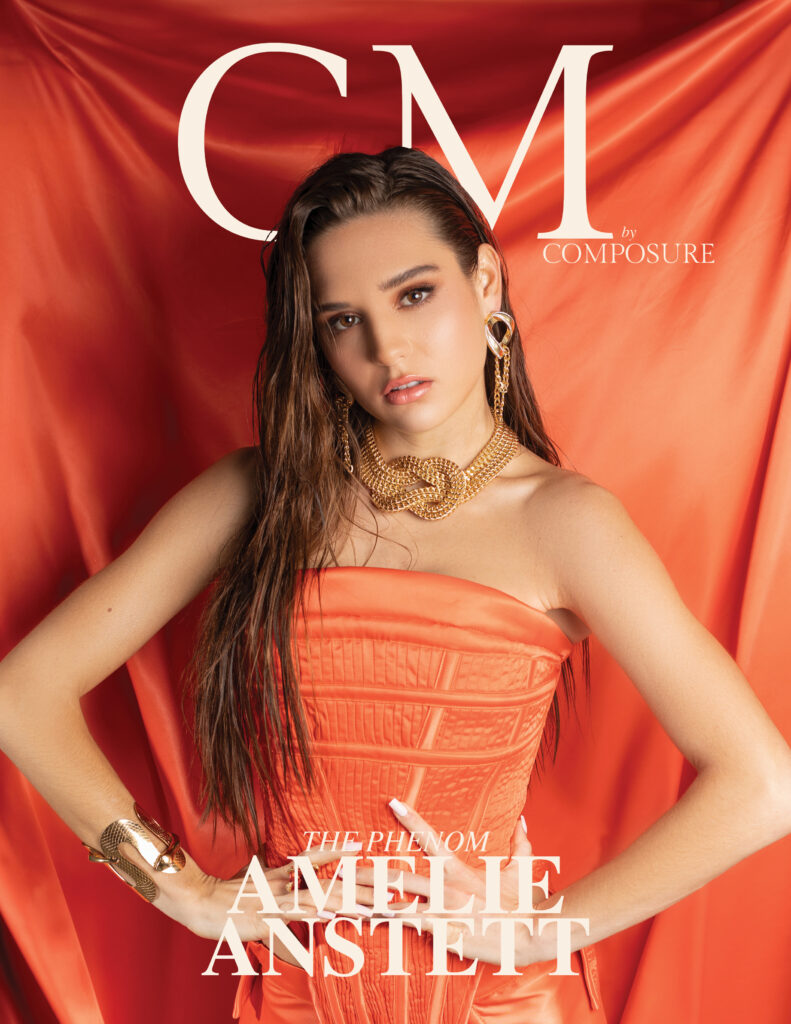 The Amelie Anstett phenomenon
Phenomenon:
Object of wonder and admiration, mostly with a particular reference to skill;
extraordinary, amazing.
Positively admiring a person's professional success and creative talent, regardless of what expectations make a mature human being, is a wonderful vortex that attracts good vibes.
Amelie Anstett is a creative tornado, the perfect embodiment of each artistic form at its best. Dancer, actress, model, content creator, and creative mind, Amelie has found herself through creative art while having the chance to express herself freely.
The freedom of being yourself, without being touched by judgmental opinions, is an enlightening experience and allows one to live fully according to oneself.
Renowned worldwide for her role as Sadie in the hit BratTV series "Chicken Girls," Anstett made the first steps into the entertainment industry at the early age of 12 years old, and she submitted a self-tape to a YouTube submission contest to dance on Justin Beiber's "Purpose" tour. After submitting to Bieber's choreographer, Amelie was chosen to join the touring company and danced alongside Beiber on stage nationwide. Today, Amelie can be found dancing at the famous Millenium Dance Complex in her free time.
But who's the girl behind the Anstett phenomenon?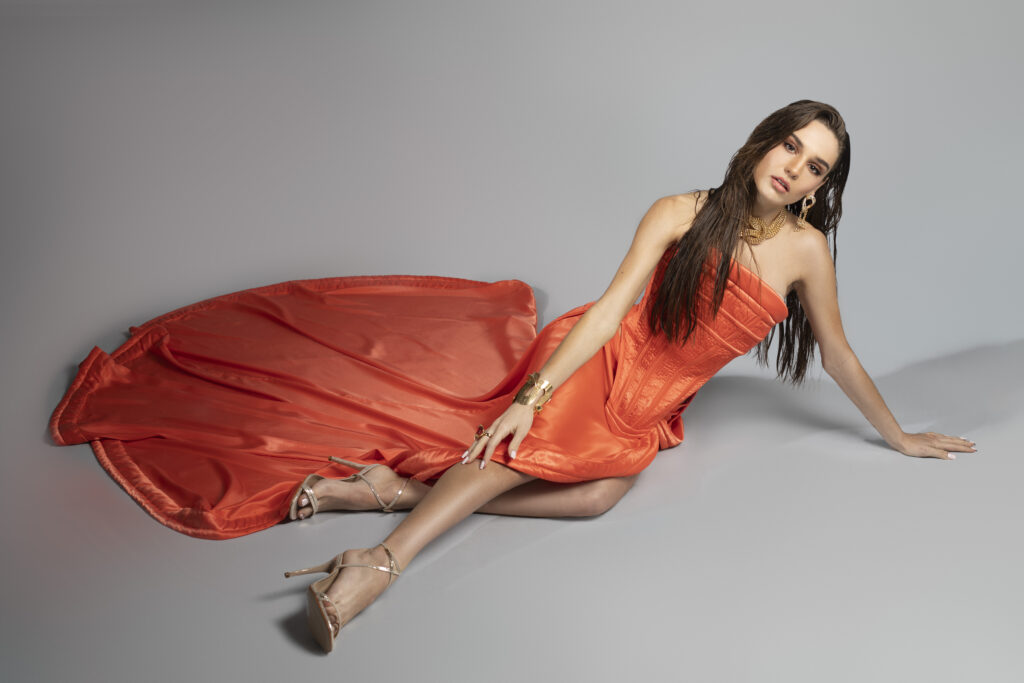 CM: Amelie, you are a dancer, actress, model, and creative mind; how did your career start?
AA: My whole career started out with dance, and being able to dance is a great feeling I cherish every day. Early on in my life, my parents started to see I was unusually flexible. I began to dance at the age of seven when there were no gymnastics/acrobatic studios in my town. However, there was a dance studio, so I started to take dance classes. At first, it was just one or two classes, but soon, teachers were calling my mom and inviting me to participate in their other classes. Sometimes, things work in funny ways. As I got older and started competing, it became a lot more hours of training. Getting into the competitive side of dance helped prepare me for the audition process in some ways, and of course, performing on stage and doing theatre performances helped. I started acting way later in my career; I have always enjoyed theatre and playing characters/entertaining people, but never fully pursued acting until now.
CM: You play the role of Sadie in the BratTV series Chicken Girls. Can you tell us something about why you decided to audition for it and if there is a particular reason why you felt aligned with the project?
AA: I had heard a lot about Chicken Girls and was definitely a fan. Brat and the creators of Chicken Girls were able to create such a dynamic and interesting hit show with so many different individuals and talents of different scopes. Once I was offered the role, I, without a doubt, was excited/grateful for the opportunity to not only act for the first time but also to work alongside such talented individuals.
CM: What are the traits you have in common with Sadie, and also what are the differences between you and your character?
AA: Other than her confidence and outgoingness, my character "Sadie" and I really don't share a lot in common in real life at all. But getting to play a mean girl is honestly so fun because it is so different from who I am in real life. I've known and seen some mean girls in action throughout my life. I've always wondered how they must have felt inside to be able to be so cold, etc. So it took a little bit of studying ( I watched movies like Mean Girls, etc.) and really took the time to create that character inside of me so that I could instantly bring it out when the director said, "ACTION!
CM: Are there any particularly funny moments or something still impressed in your memory during the shooting of Chicken Girls? Anything you would like to share?
AA: Oh my goodness, I have so many amazing memories from filming Chicken Girls. I really just loved all the fun things the cast and I would do behind the scenes. We all would have so much fun on set, and always remembered to balance the aspect of work and having fun being a kid.
CM: Chicken Girls touches on a lot of themes and situations that everyone goes through. Would you say that the series is a must for teenagers to find help and adults to understand the generation better?
AA: Chicken Girls season six is a crazy one (in a good way). It has so many new elements and twists compared to other seasons. It also addresses a lot of different issues and situations that many teens and young kids might be going through as well. Like eating disorders, getting involved with people who are bad influences, and situations that we all go through or will at some point in our lives. Addressing right from wrong, lying to your parents, or just the normal romantic feelings and relationships teens go through. It is an excellent avenue for our generation to know that they are not alone, especially right now, when so much is changing for us and our world. It is very important for our generation and people, in general, to know they are not alone. When fans see these characters that they adore go through all of these trials and tribulations, it helps the fans relate better to our characters and feel connected to the characters.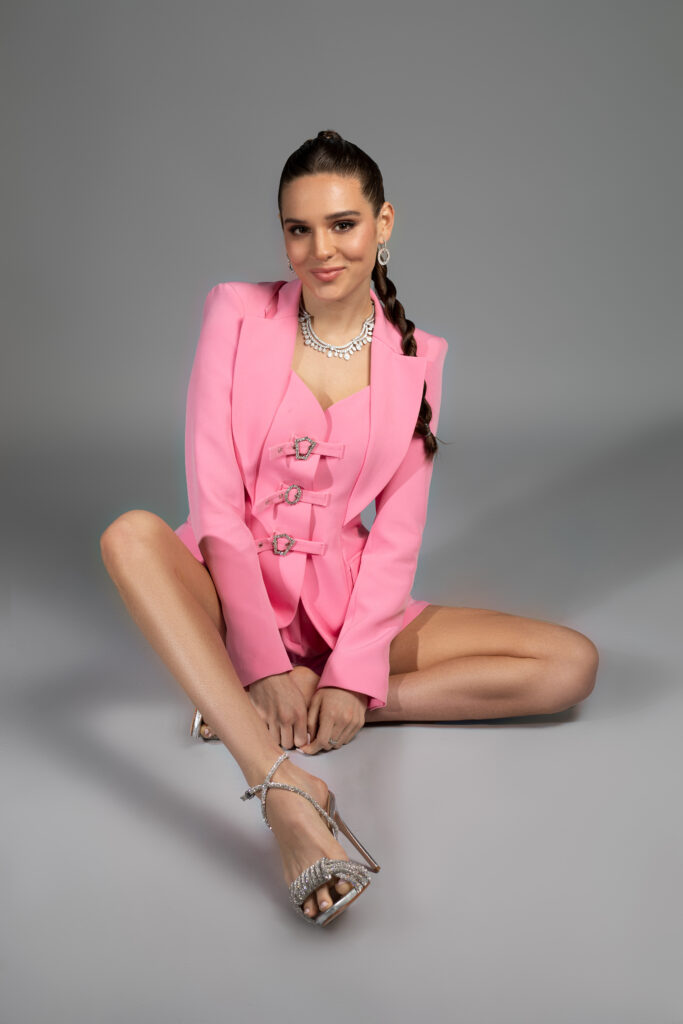 CM: You danced in Justin Bieber's "Purpose Tour" in 2016. What are the best lessons that experience taught you, and what is the best advice you got from Justin?
AA: Ah, yes! My big break into the entertainment industry was when I was 12 and danced on stage with Justin Bieber. That moment changed my life forever and allowed me to really see my true passion and calling. Justin taught me and is teaching me so many things, and he has truly made such an impact on my life. I'll never forget him telling me to 'always believe in myself, follow my dreams, and remember my roots.
CM: Never forgetting you are a teenager, what do you do in your free time to simply relax and free the mind?
AA: This is such a great question. One of the biggest things that people tend to forget when being in this industry is to truly "live." I often find myself forgetting as well. However, in my free time, I love to just live in the moment and appreciate life with the ones I love. Whether it's a simple day or a crazy adventure, I love just making new memories/trying new things.
CM: Do you have any anxiety before going on stage or before filming? Or do you feel any "pressure or sense of responsibility" as an IDOL from your fans? Social media is very powerful nowadays, and I know that behind the lens, it can be a little hard, and the only way possible to live "under the eye of a thousand people" is to simply go with the flow, trust the moment and appreciate the process in its ups and downs (which are valuable to know better yourselves). Regardless of the fact that it is almost impossible to be positive 100% of the time, is there anything that helps you overcome that anxiety/pressure?
AA: As a young woman, I 100% go through moments of anxiety or brief sadness. My family has been my rock throughout my career, allowing me a place to go to talk things through. One of the biggest factors that helps me not burn out is balancing life and different steps in my journey. In life, we may get a world of no's, but you can't let that discourage you. Keep pushing and committing to your goals. Every no I have received, I have looked back on it with appreciation because there was always something to take away from that moment. Whether it be a new contact, a new friend I made while waiting, knowledge, etc. Pick your passion and follow it, study it, live it, and then take a breather. Always seek the time to connect to yourself, and remain attentive to the fact that everything truly does happen for a reason, even if it does not necessarily make sense at first.
CM: Since our readers are always on the hunt for juicy little spoilers, can we expect to watch you in anything new this year?
AA: I've been so grateful this year to have the opportunity to work on multiple feature films. To say I am excited is an understatement because I am SO EXCITED. I have so much in store for everyone this year, and can't wait to soon be able to share my upcoming projects. I am so grateful for the support from my amazing fan base/team. Always remember to whomever is reading this: you are amazing just the way you are. Do the things that make you happy and feel good while being original.
Having the chance to look at a creative soul doing what that soul is born to do is extremely uplifting—pushing to explore new worlds and, above all, to expand the vision, removing the limitations imposed by society. Following creative souls can stimulate new positive behaviors, new ideas, and new projects. But as Matisse said, "Creativity takes courage," and this is why having personalities like Amelie Anstett who stand up from the crowd in order to inspire other people to pursue their life path in the creative field is absolutely vital to continue to give new lymph and hope to young souls who are scared and maybe not supported enough to follow their talents.
Amelie is a lighthouse for all these souls.
Share your thoughts...