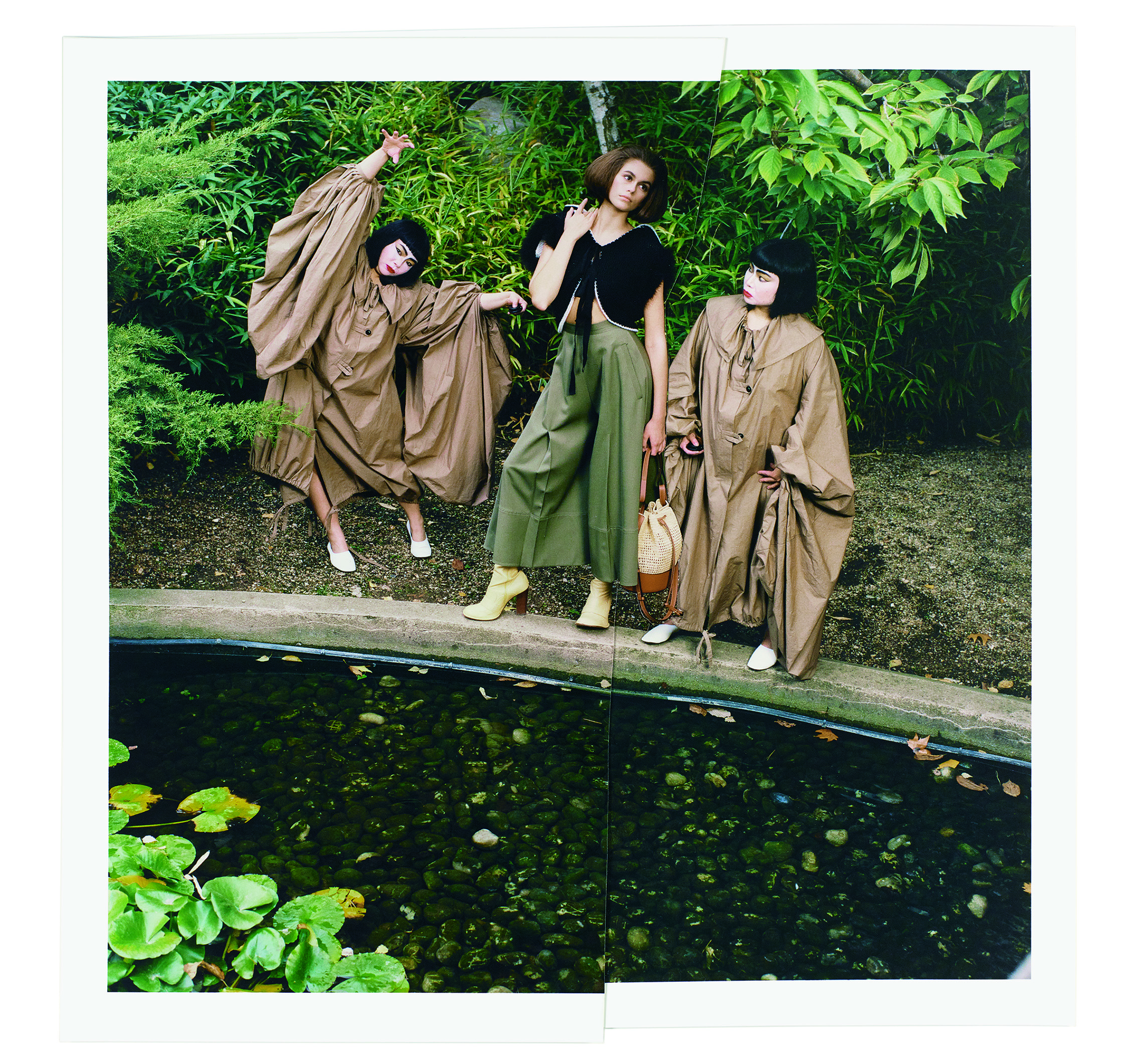 Set in the serene Peace Garden by Japanese-American sculptor Isamu Noguchi, LOEWE brings together the visionary photographer Fumiko Imano and young supermodel Kaia Gerber. The calm surroundings created by Noguchi are seen as a stage by Imano as she creates this world of escapism—a place to dress up, play and create stories. The series of photographs are clothbound and issued as a limited edition publication by LOEWE with only 1200 copies available.
This may not be the first time you've heard Fumiko Imano's name. She also created the house's fall/winter 2018 lookbook with the same team consisting of M/M Paris' art direction and stylist Benjamin Bruno. Given their history, you can expect this latest publication to be just as intriguing.
When you take in the stone sculptures and bamboo with streams and ponds lined by plum and magnolia trees, the meditative arrangement balances the scenes originated by Imano. "The eccentric Japanese artist who cuts and pastes medium-format film to magic herself up an imaginary twin," the brand shares, "Noguchi's garden doubles up as a Kabuki theatre stage in which she and Kaia Gerber model the house's new Spring Summer 2020 womenswear collection."
Gerber represents the naïf, naivety and innocence, caught between Imano and her cut-and-pasted twin as aragoto villains. This exaggerated style of Kabuki is evidenced by the boldness of the photographer's makeup and LOEWE's billowing designs that she wears.
Keeping with creative director Jonathan Anderson's vision for artistic collaboration, the publication stretches our imaginations and allows us to piece together the story in multiple ways. A perfect marriage of luxury fashion, theatrics and Imano's surreal art.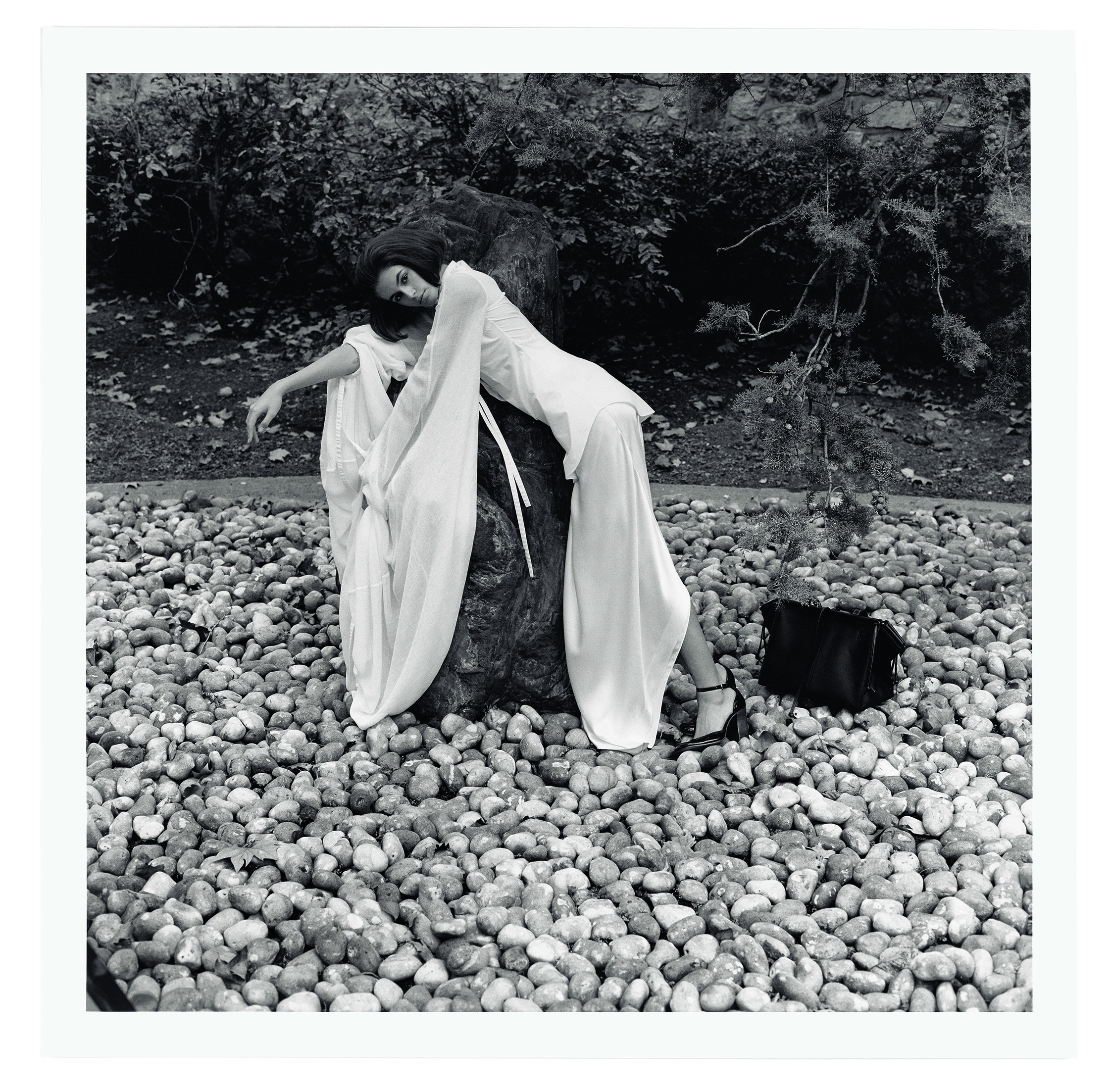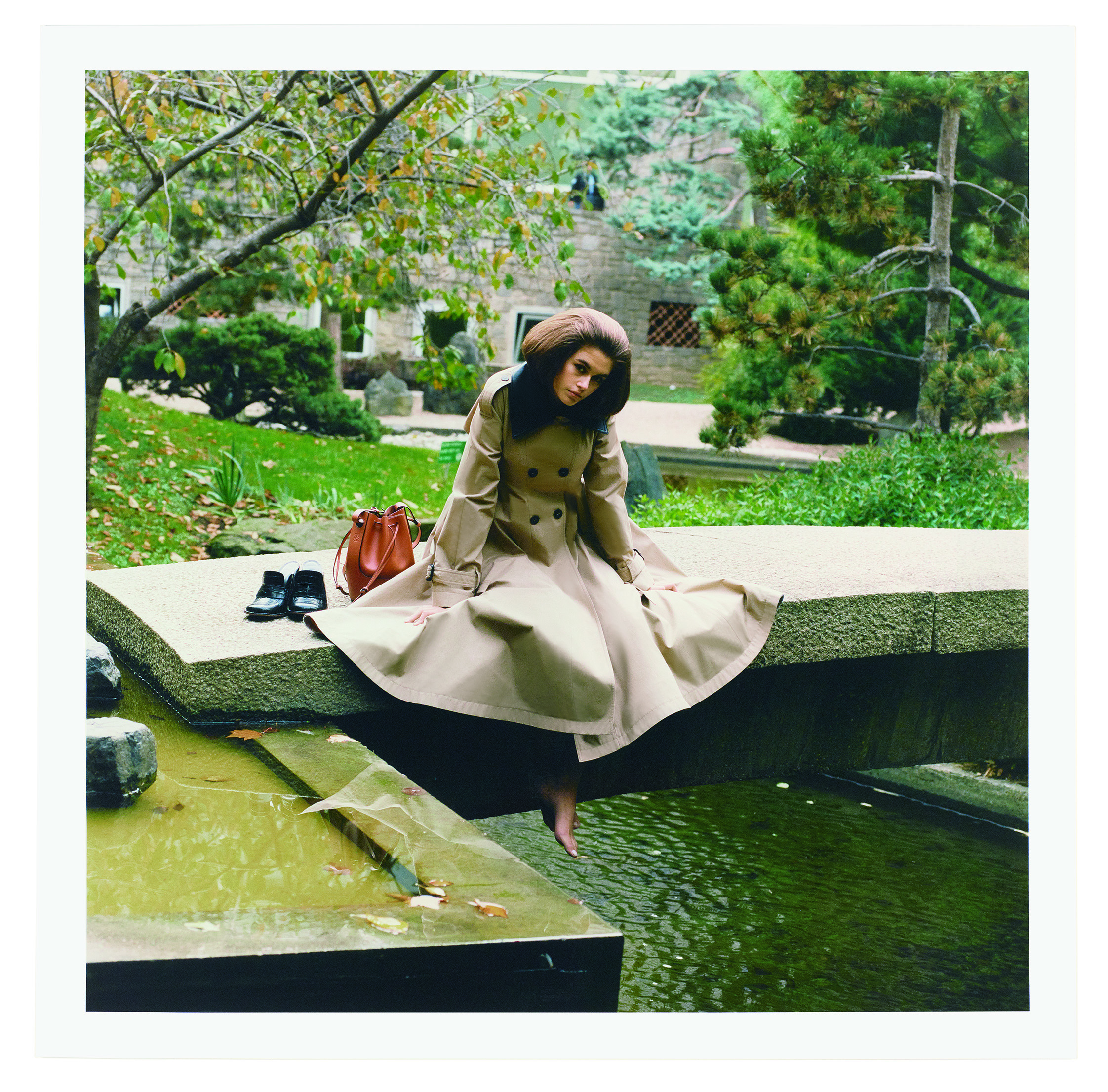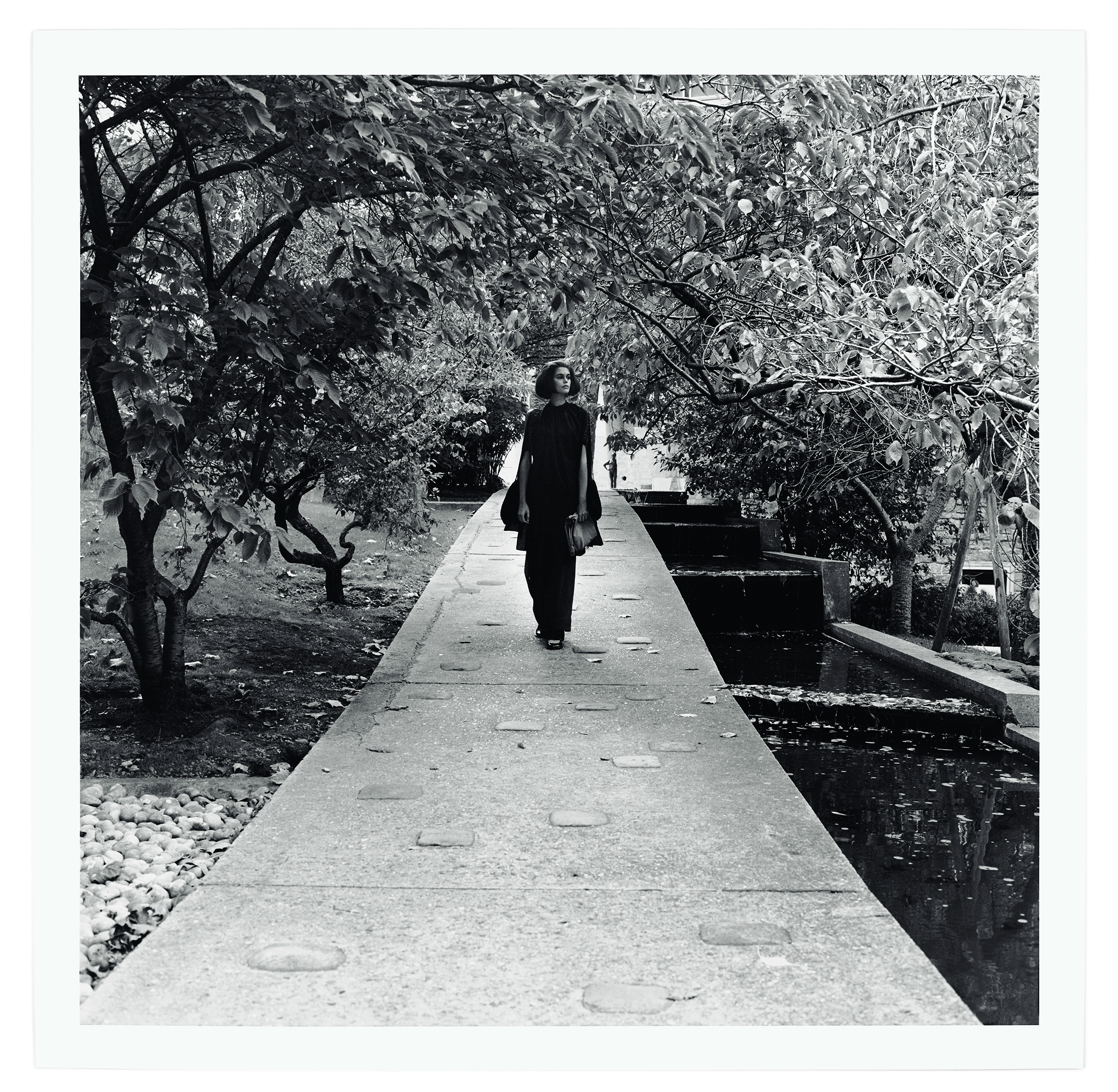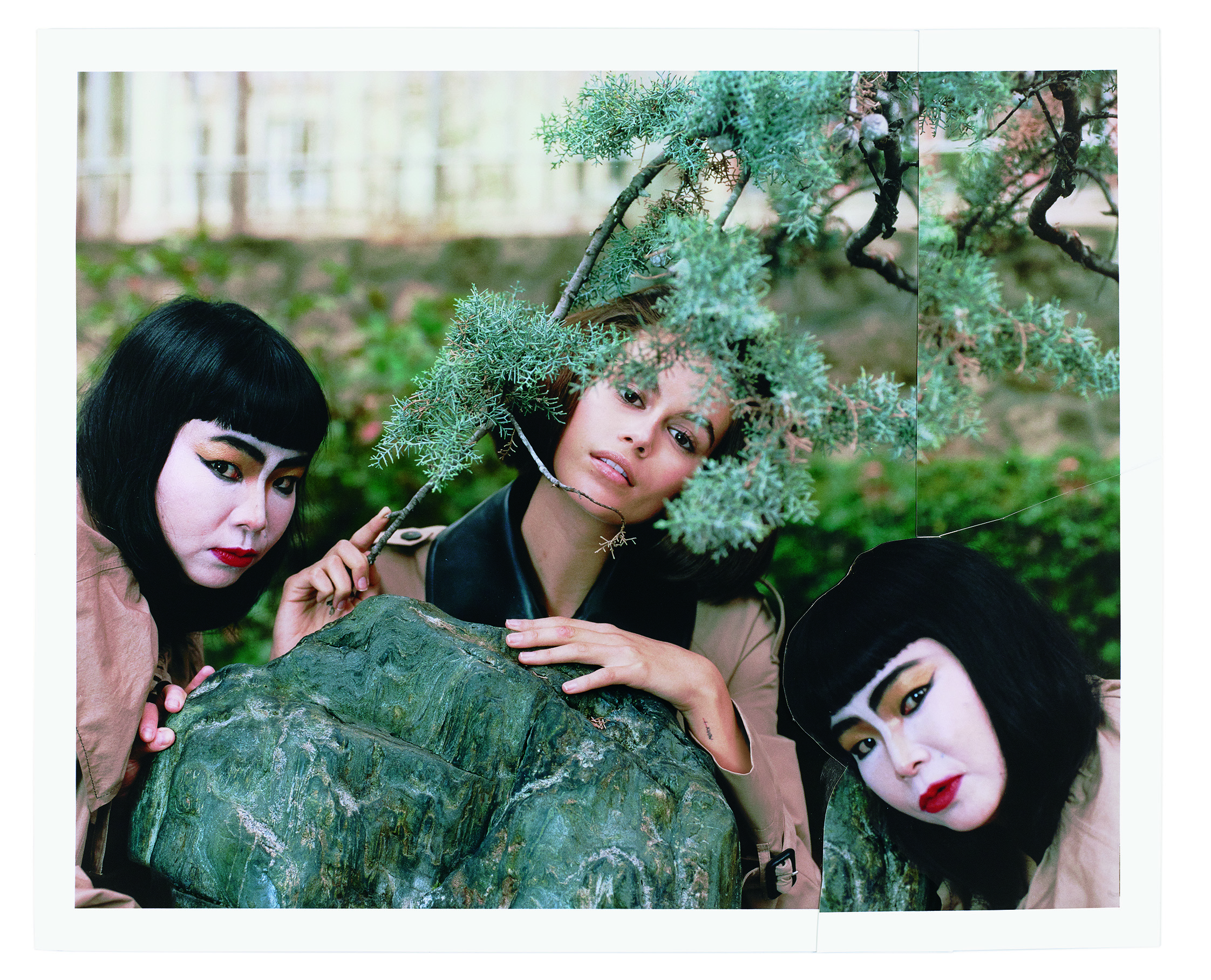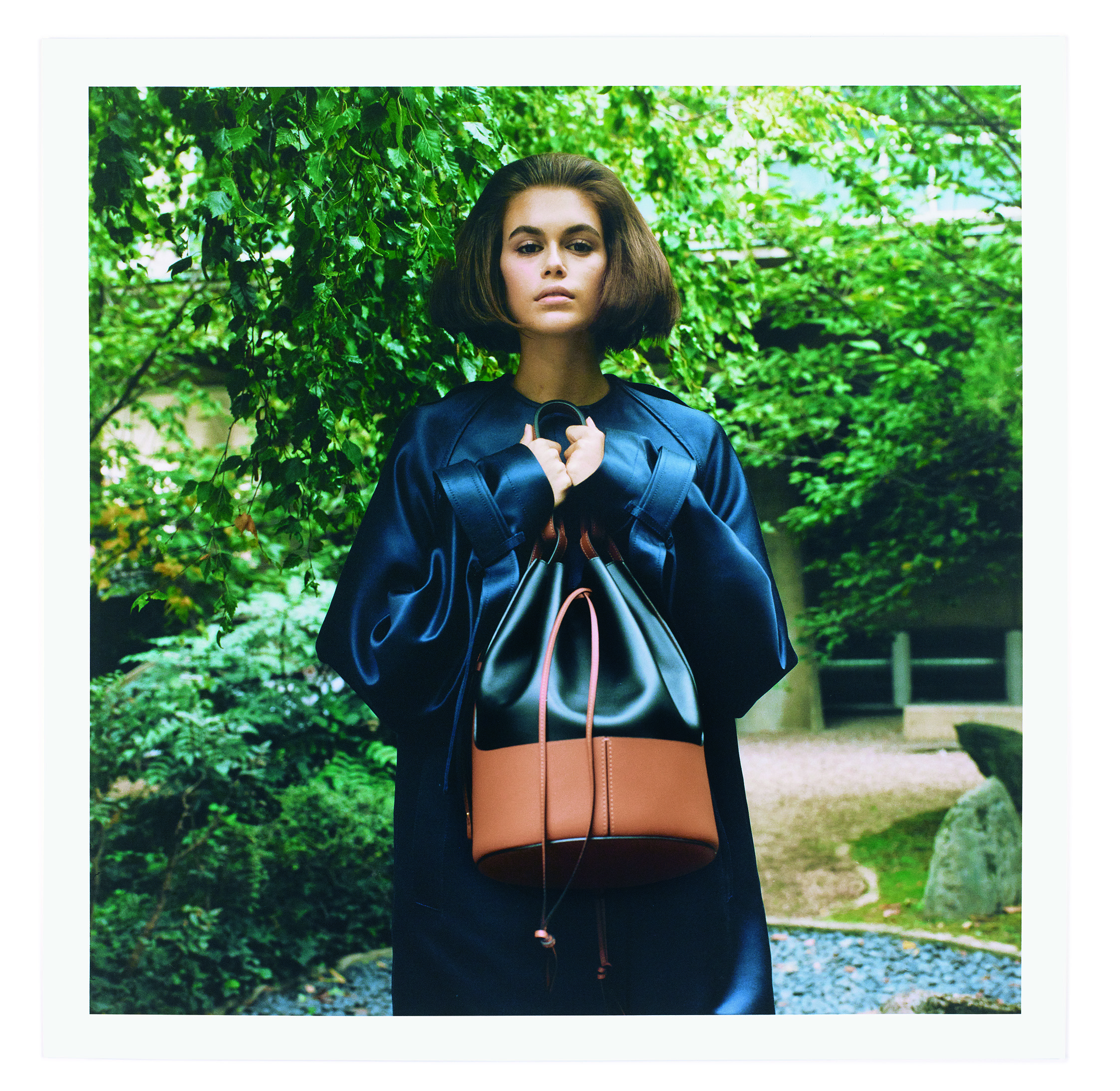 Share your thoughts...