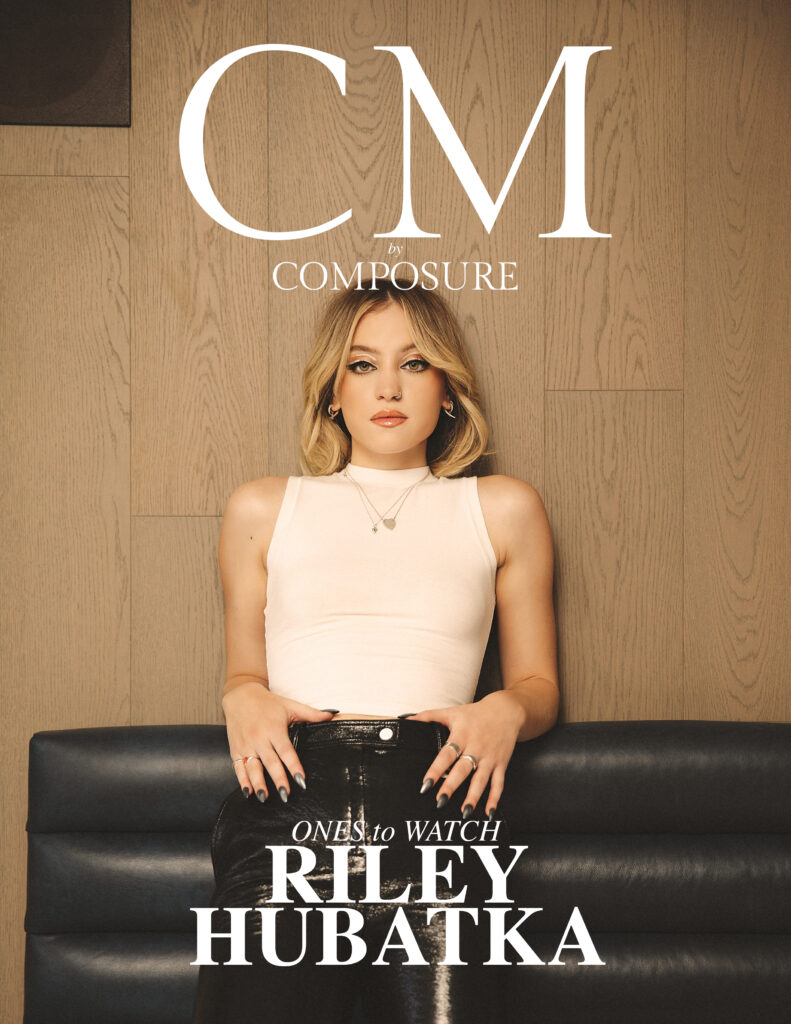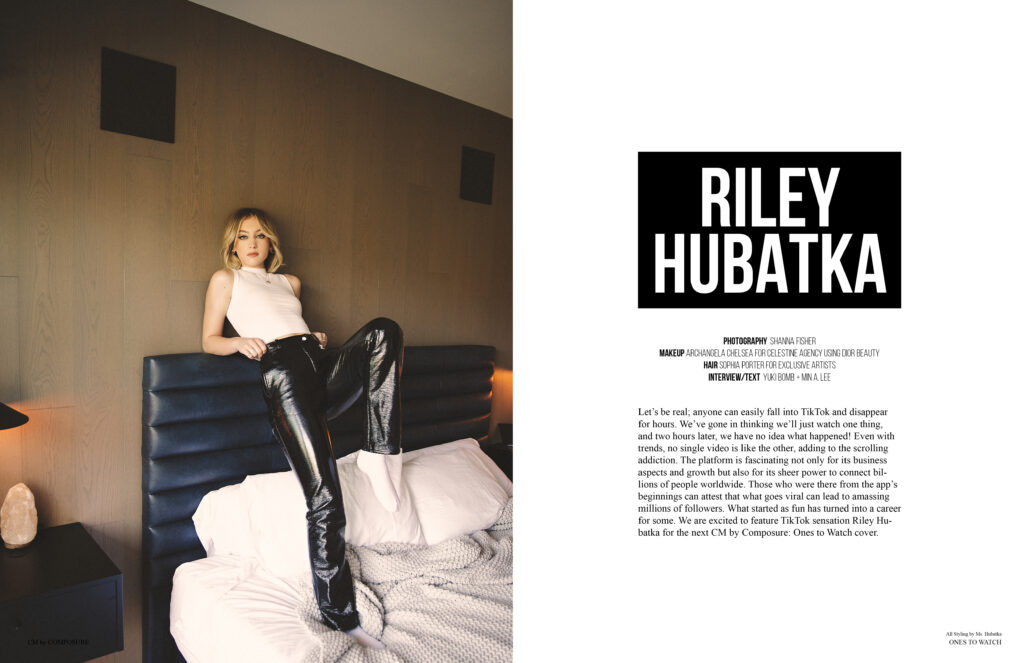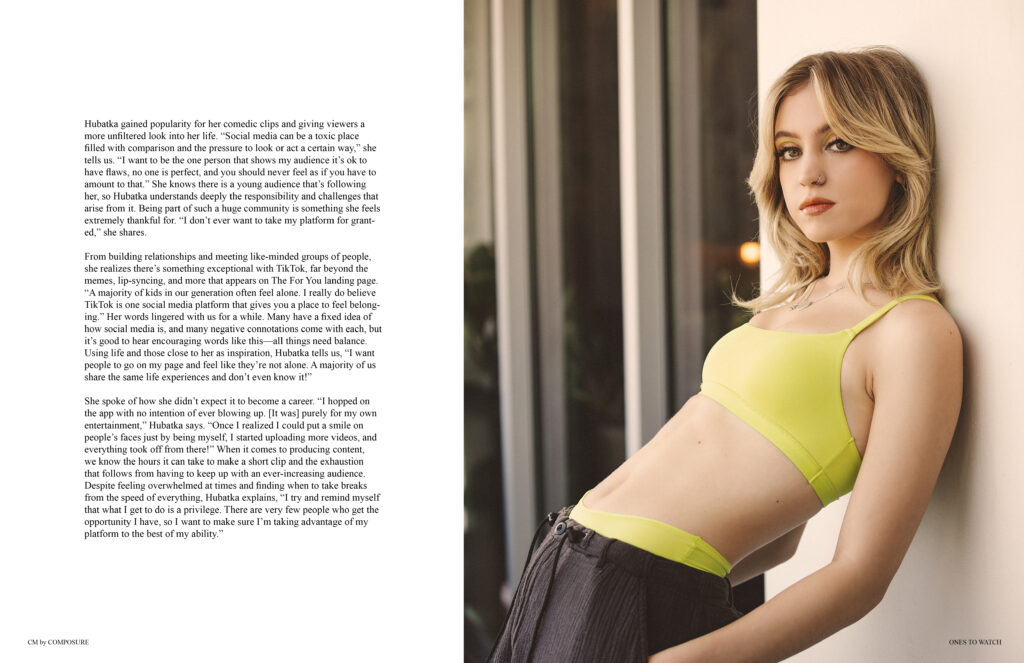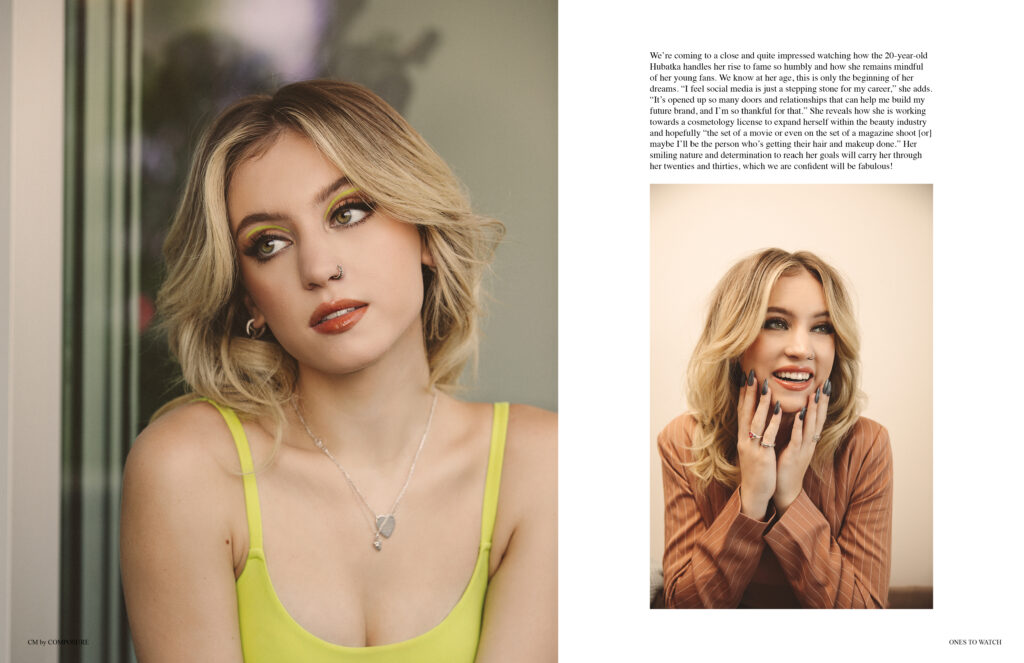 Let's be real; anyone can easily fall into TikTok and disappear for hours. We've gone in thinking we'll just watch one thing, and two hours later, we have no idea what happened! Even with trends, no single video is like the other, adding to the scrolling addiction. The platform is fascinating not only for its business aspects and growth but also for its sheer power to connect billions of people worldwide. Those who were there from the app's beginnings can attest that what goes viral can lead to amassing millions of followers. What started as fun has turned into a career for some. We are excited to feature TikTok sensation Riley Hubatka for the next CM by Composure: Ones to Watch cover.
Hubatka gained popularity for her comedic clips and giving viewers a more unfiltered look into her life. "Social media can be a toxic place filled with comparison and the pressure to look or act a certain way," she tells us. "I want to be the one person that shows my audience it's ok to have flaws, no one is perfect, and you should never feel as if you have to amount to that." She knows there is a young audience that's following her, so Hubatka understands deeply the responsibility and challenges that arise from it. Being part of such a huge community is something she feels extremely thankful for. "I don't ever want to take my platform for granted," she shares.
From building relationships and meeting like-minded groups of people, she realizes there's something exceptional with TikTok, far beyond the memes, lip-syncing, and more that appears on The For You landing page. "A majority of kids in our generation often feel alone. I really do believe TikTok is one social media platform that gives you a place to feel belonging." Her words lingered with us for a while. Many have a fixed idea of how social media is, and many negative connotations come with each, but it's good to hear encouraging words like this—all things need balance. Using life and those close to her as inspiration, Hubatka tells us, "I want people to go on my page and feel like they're not alone. A majority of us share the same life experiences and don't even know it!"
She spoke of how she didn't expect it to become a career. "I hopped on the app with no intention of ever blowing up. [It was] purely for my own entertainment," Hubatka says. "Once I realized I could put a smile on people's faces just by being myself, I started uploading more videos, and everything took off from there!" When it comes to producing content, we know the hours it can take to make a short clip and the exhaustion that follows from having to keep up with an ever-increasing audience. Despite feeling overwhelmed at times and finding when to take breaks from the speed of everything, Hubatka explains, "I try and remind myself that what I get to do is a privilege. There are very few people who get the opportunity I have, so I want to make sure I'm taking advantage of my platform to the best of my ability."
We're coming to a close and quite impressed watching how the 20-year-old Hubatka handles her rise to fame so humbly and how she remains mindful of her young fans. We know at her age, this is only the beginning of her dreams. "I feel social media is just a stepping stone for my career," she adds. "It's opened up so many doors and relationships that can help me build my future brand, and I'm so thankful for that." She reveals how she is working towards a cosmetology license to expand herself within the beauty industry and hopefully "the set of a movie or even on the set of a magazine shoot [or] maybe I'll be the person who's getting their hair and makeup done." Her smiling nature and determination to reach her goals will carry her through her twenties and thirties, which we are confident will be fabulous!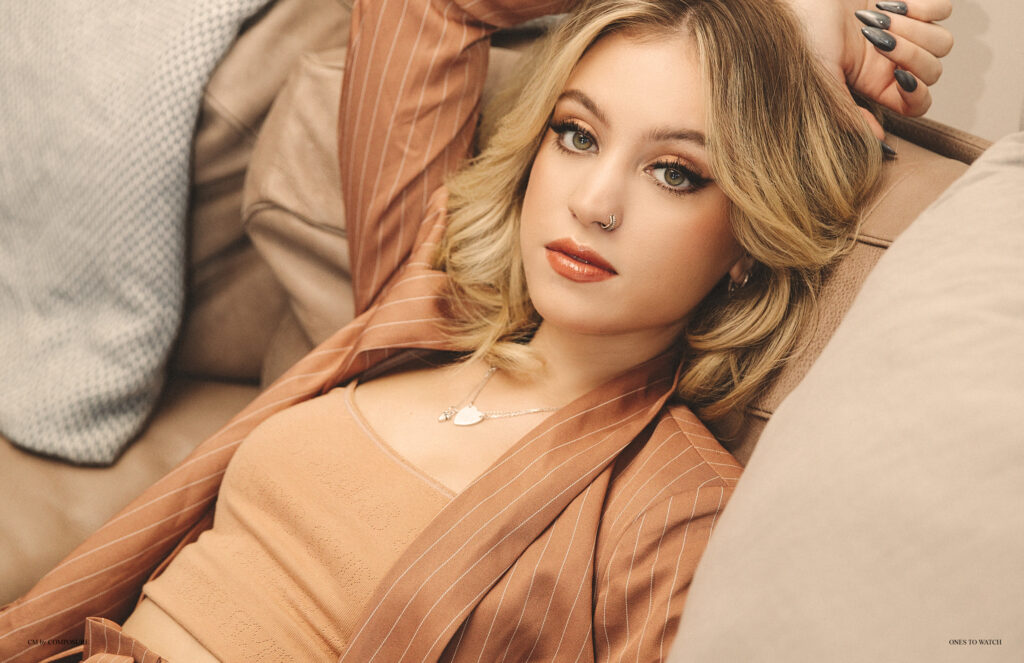 Share your thoughts...