Story by Composure Staff
Treat your loved ones this Valentine's Day with these gifts sure to make hearts skip a beat!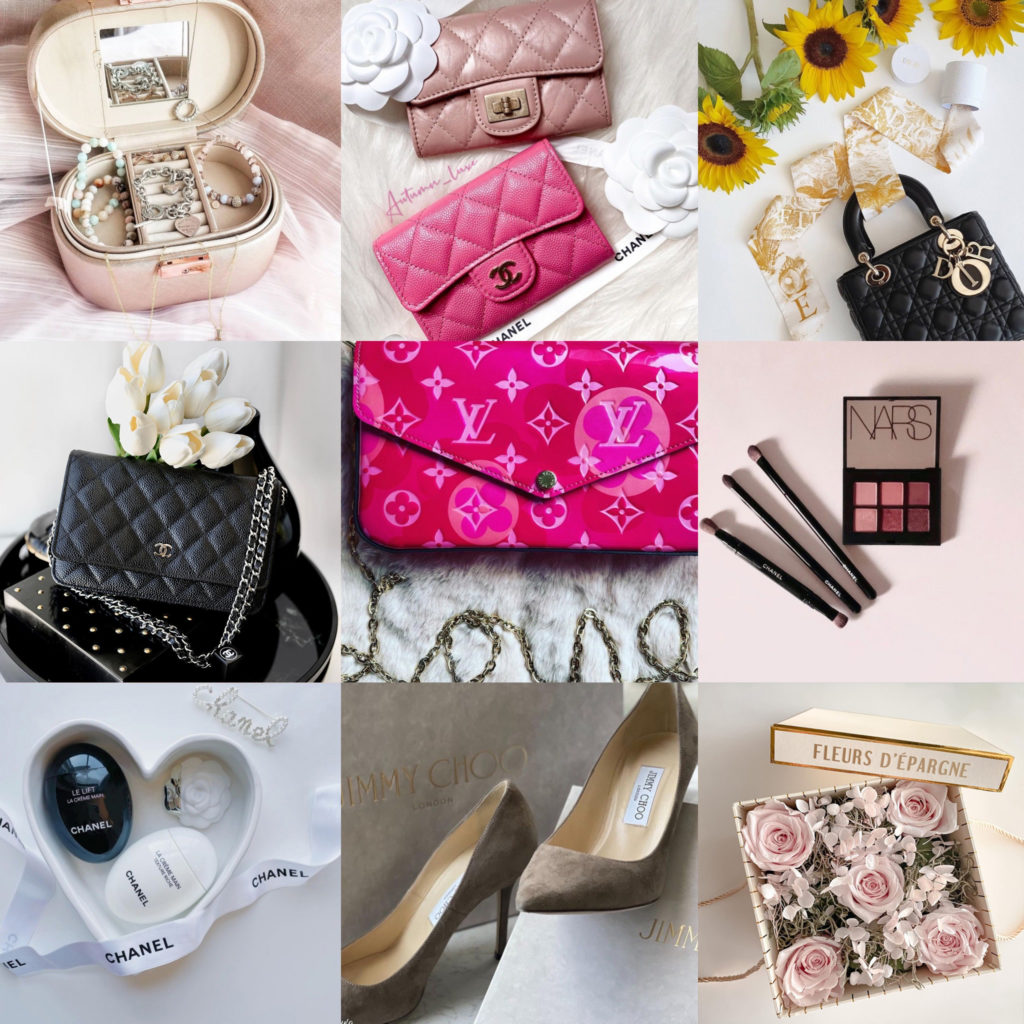 We spent a few days on Instagram looking through scores of beautiful photos and asked these lovely individuals about some of their favorite pieces and skincare products. Read through and get a personal view into why they adore them and how each can be the perfect, memorable gift.
From beauty_lin_ — Timeless Jewelry + Hourglass
She says, "I love Hourglass because the quality of their powder is impeccable, so finely milled that anything I put on my face looks filtered. Anything that can make my face look the way Hourglass does is perfect."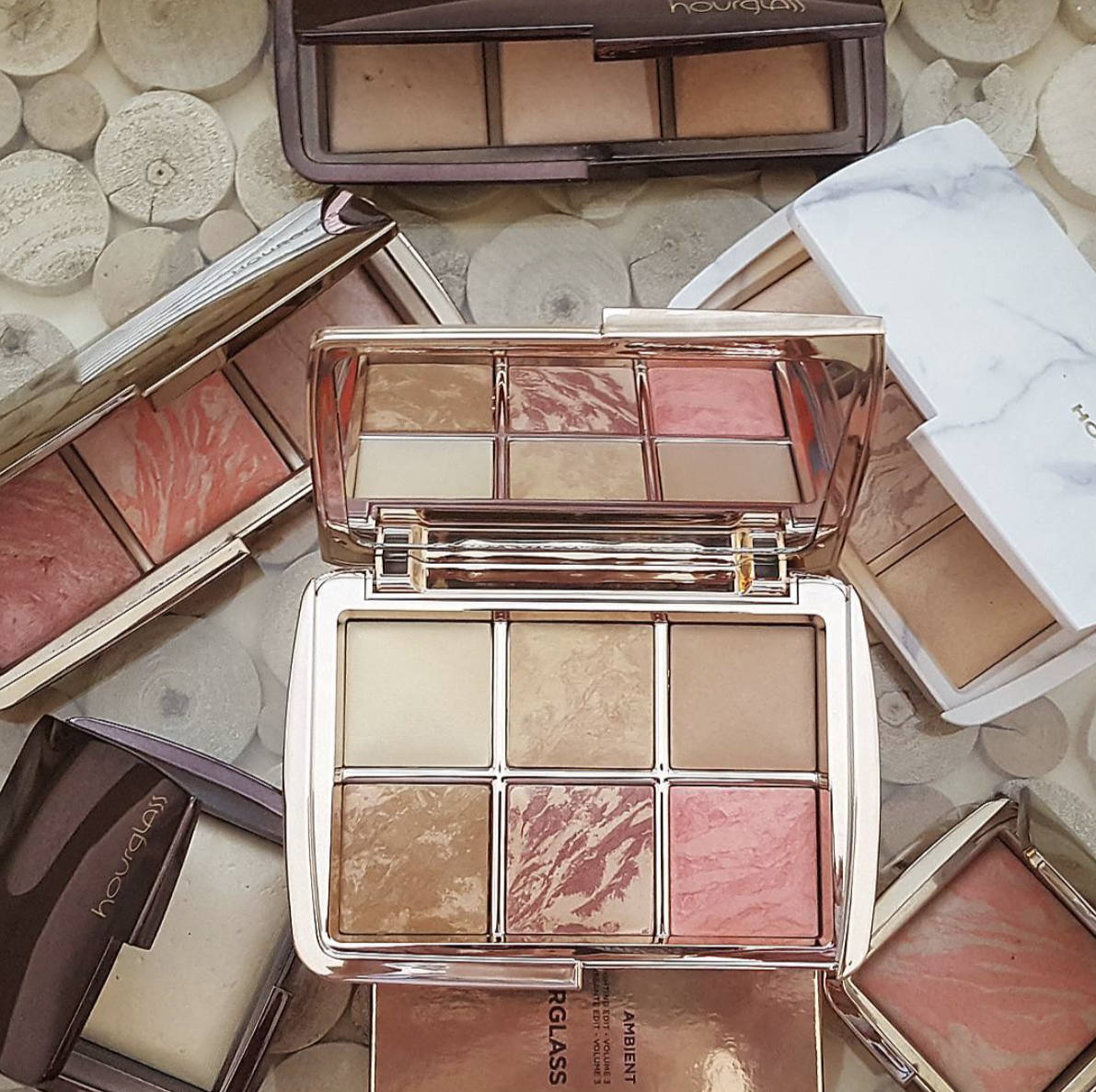 On two of her favorite jewelry Houses, "I love Chanel because it has always been the ultimate luxury brand to me. [I] never thought that owning Chanel pieces were a possibility—their bags are just so luxurious to look at. Thinking of Tiffany, the blue color is just iconic. Having a piece of Tiffany is just owning something that is forever timeless and classic. Each piece carries your own story."
From bode_bags — Louis Vuitton's Valentine's Special Edition
She says, "I love Louis Vuitton's Felicie fuschia pink Valentines edition bag because it is fun, romantic and very different from the neutral colored bags I have in my collection. I adore how the LV Vernis Monogram pattern is intertwined with layers of light and dark pink as it reminds me of Spring when the Cherry Blossom trees are in full bloom. I often associate the Spring season with newness, love and romance, which makes the LV Felicie bag the perfect Valentine's day bag. It is equally functional as it is fun because it can be worn both casual or dressy. One of the best selling features is the removable strap that allows you to convert the bag from a crossbody to a shoulder, handheld or belt bag very easily."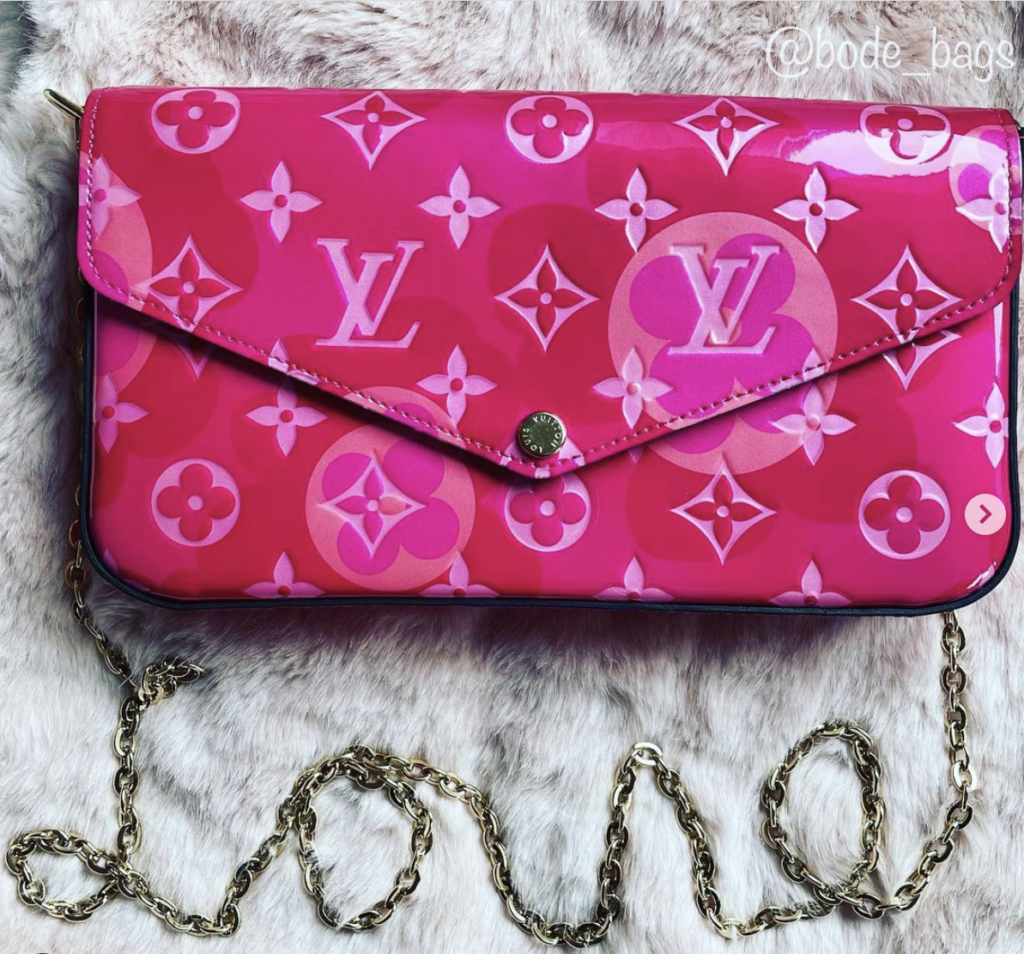 From autumn_luxe — Small Leather Goods
She says, "I have always been a neutral color girl, all my clothes, bags are in black, brown, or grey. Chanel does pop of colors in the most amazing ways, and it opens up a door for me to have small pop of colors here and there. Chanel cardholders are also super practical with a reasonable price. They are great gifts with many varieties and can fit any mini bags that are super trendy these days. Their resale values are very high as well, and some of the seasonal color pieces are hard to get hold of."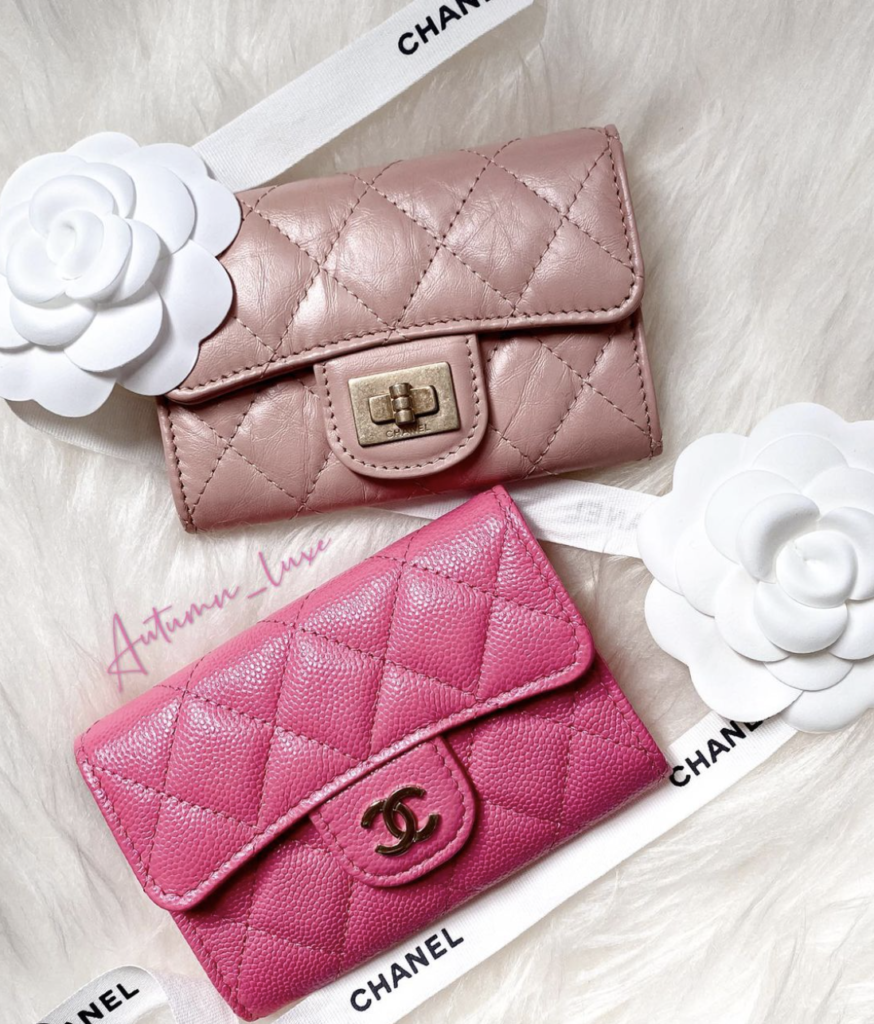 On Hermes Rodeos, "Why I like Hermes rodeo charms? Rodeo bag charms are 100% handmade. They come in two sizes and many color options. The unique design and the lambskin leather makes it super soft and goes with any Hermes bag, and they are also at a relatively reasonable price when comparing to other products from Hermes."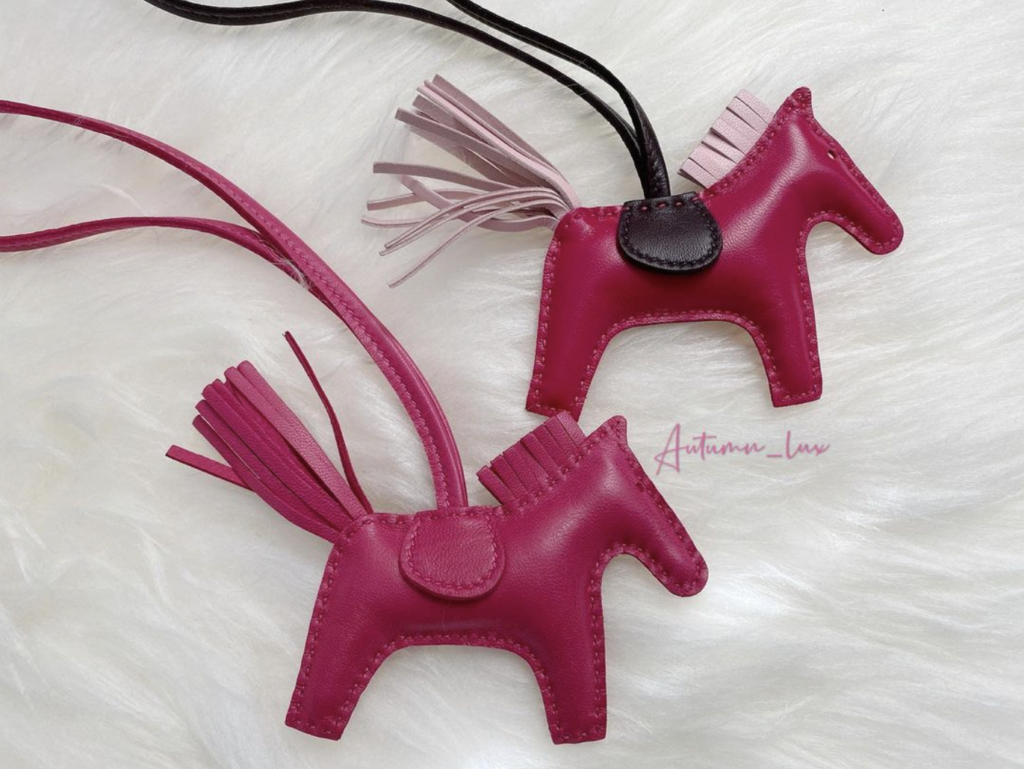 From satin.and.sparkle — Chanel's Hair Mist + NARS
She says it's the perfect "mini palette for on-the-go. It's highly pigmented and easily blendable matte, and sparkly shades of orange and copper tones match that match beautifully together. A must-try!" The NARS Voyageur Eyeshadow Palette Mini can be found here in three color options.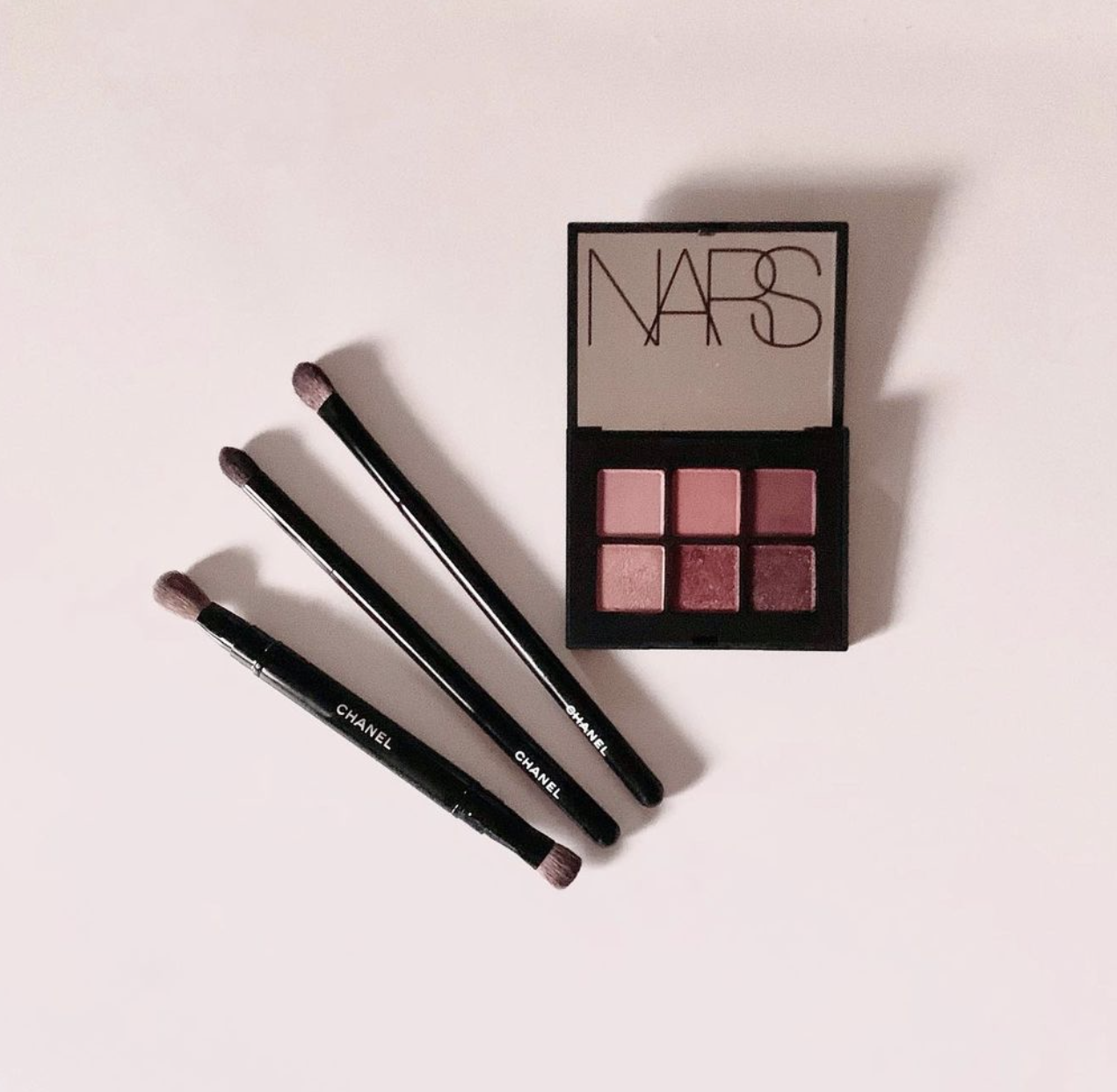 On Chanel's No. 5 hair mist, you'll find "rose, jasmine and floral notes that are light and long-lasting, perfect for me as perfumes can make me dizzy. It's said to make hair shiny and silky, and I think it adds shine! Maybe not a must-have for some, but definitely super cute to look at and have on the vanity!"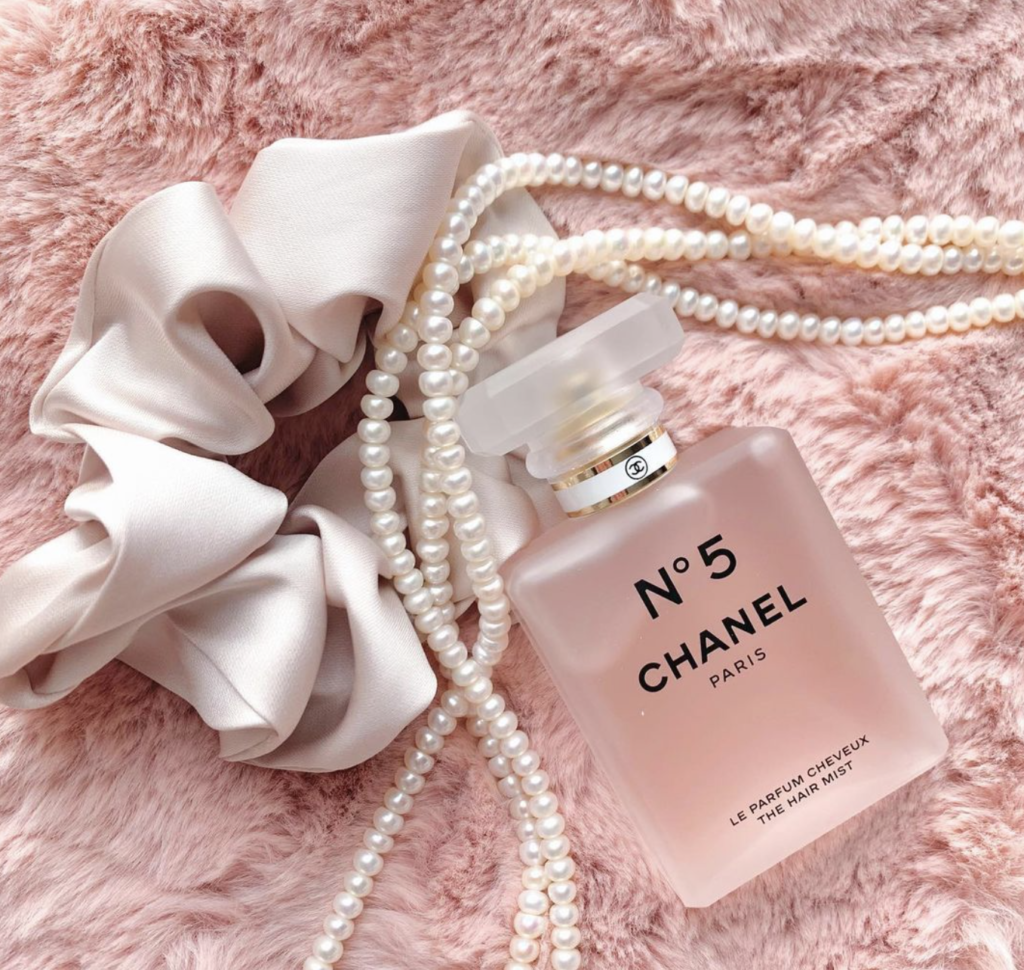 From sallys.trinkets — The Lady Dior + The Mitzah Scarf
She says, "The beautiful designs and craftsmanship of House Dior has always captivated me. The Lady Dior bag has such a long history and still holds its beauty and class. I chose it to be apart of my wardrobe as it is perfect for both day and night. The Mitzah scarf is a great little accessory to wear in many different ways. You can wear it around your neck, as a headband, on your wrist as a bracelet, and my favorite way is to wrap it around the handle. It acts as a protector around the delicate lambskin handle, but most importantly, it adds my character to the bag. There are many different colors and patterns you can choose from depending on your taste. This ABCDior Mitzah scarf is inspired by the emblematic Toile de Jouy. I adore the pattern in a vibrant yellow as it is perfect for the summertime."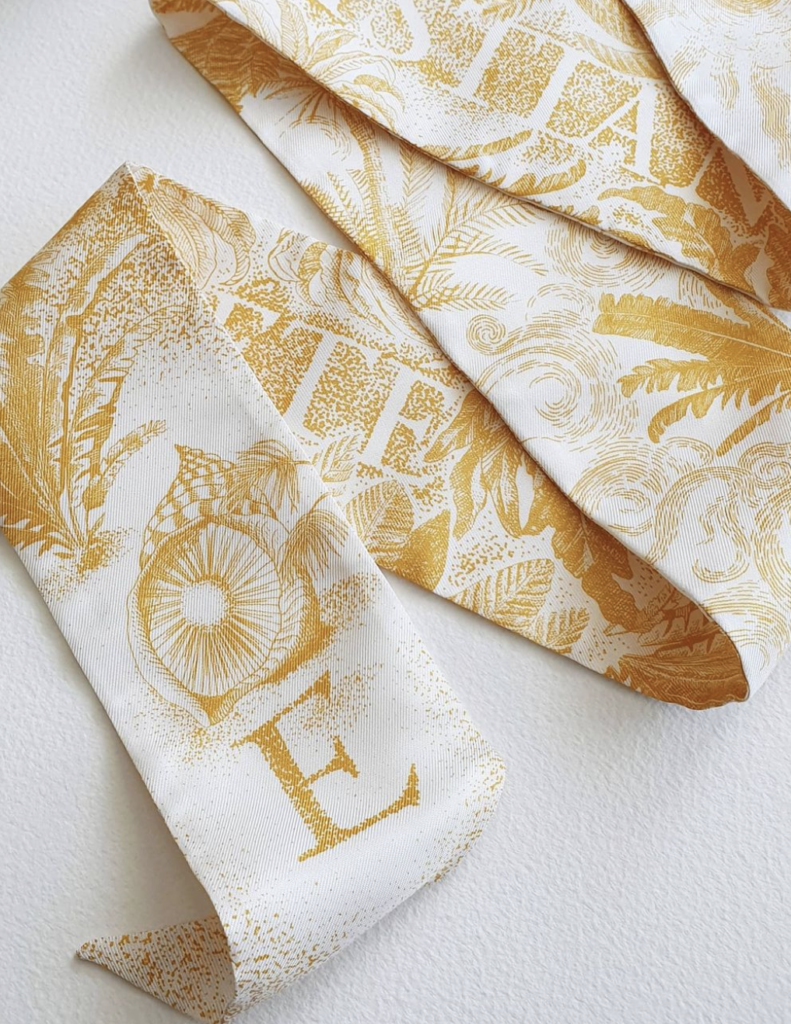 From celene_luxe — Jimmy Choo Heels
She says, "When I think of Jimmy Choo, I think of style and elegance with a bit of edge. I love how he creates many styles of the classic Able pump. The Abel pump will take you from the board room to happy hour with the girls to dressing up any attire."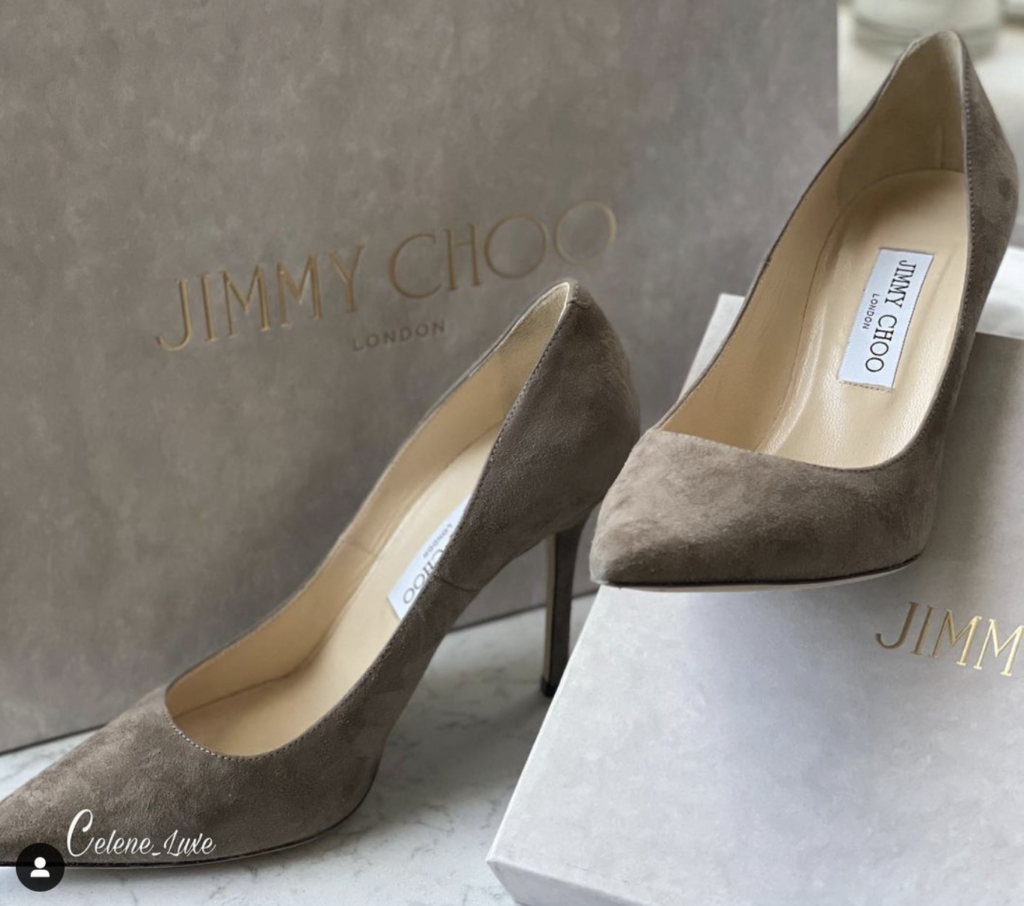 From taras_igpage — The Chanel Classic Wallet On Chain
Why the Chanel Wallet On Chain? She says, "A girl should be two things: classy and fabulous…" That is precisely how the WOC is, a never-tiring combination of timeless design and the glamour of the Chanel House!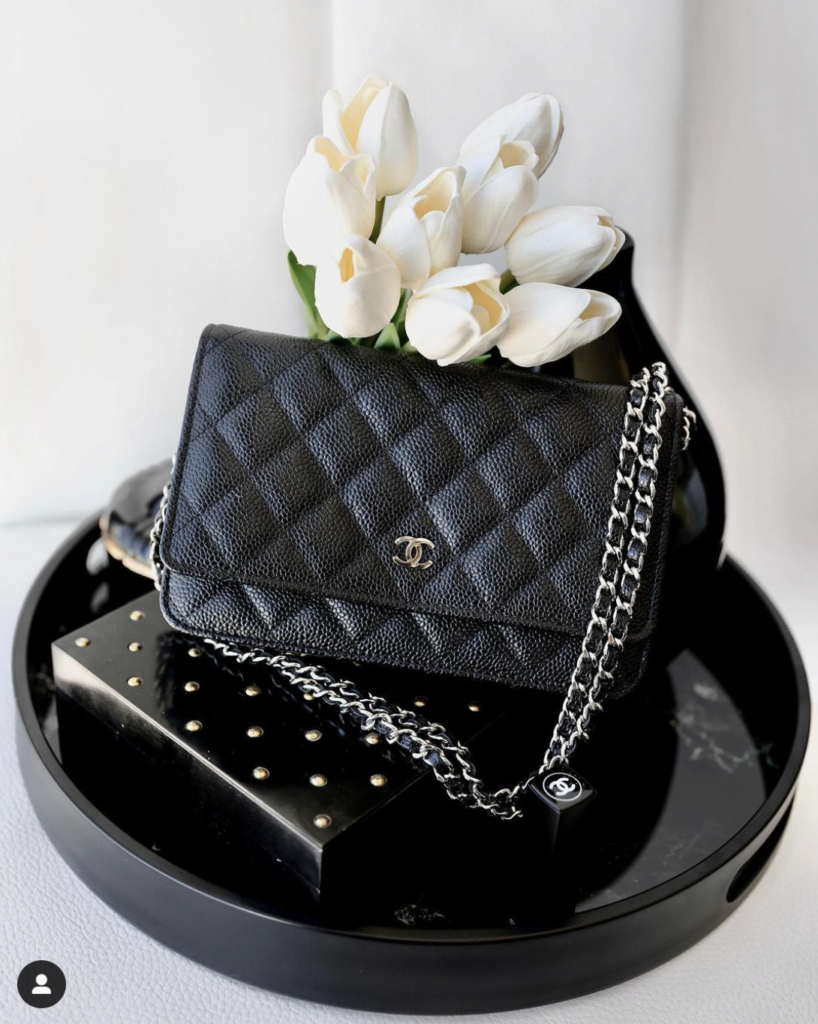 From aimedainty — Fleurs D'épargne
She says, "Ever since I can remember, I've always adored flowers. Whenever I see one, it can instantly lift up my mood. That's why I'm really in love with this floral arrangement from Fleurs D'épargne. They're real preserved flowers which can last for up to 1 year. They also offer a wide selection of colors and arrangements which cater to your liking. What I like most about it is that it requires no maintenance. I mean, who doesn't want fresh looking flowers all year round?"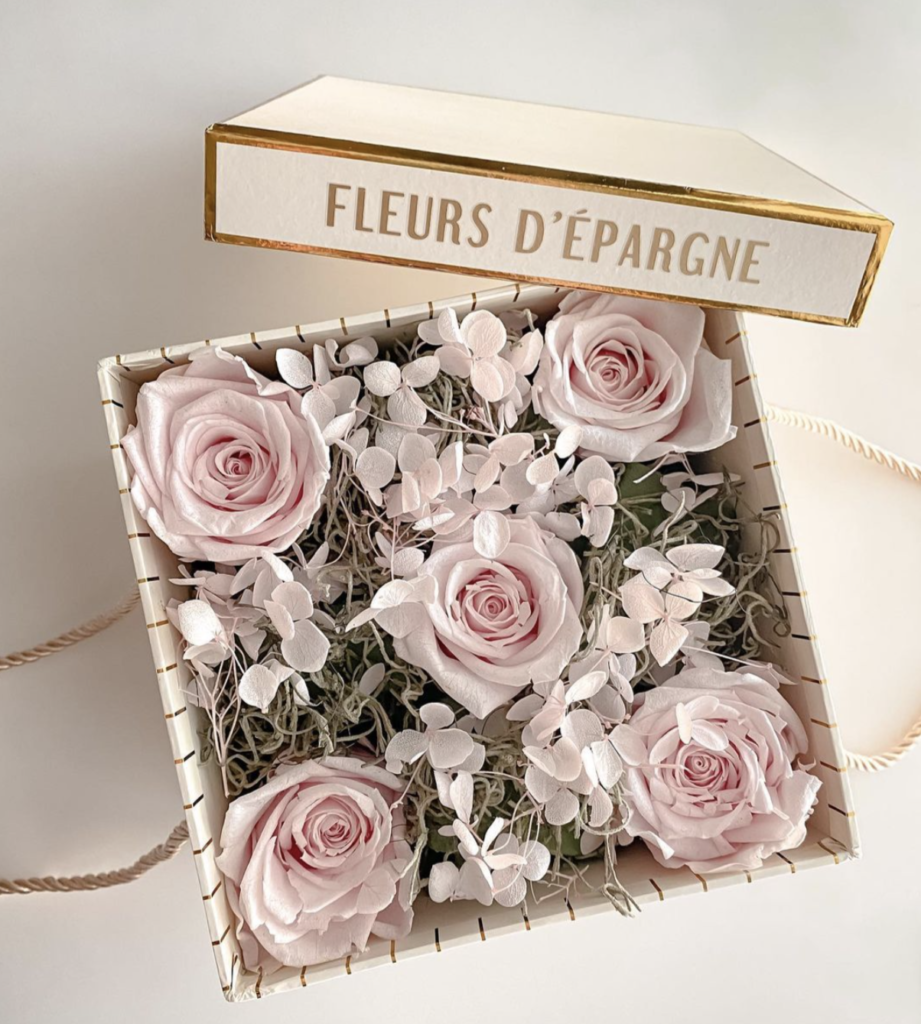 From vhyl0ve — Le Lift + La Crème Main
She says, "Have you ever fallen in love with a hand cream? Well, you will with this one—lightweight, absorbs quickly on the skin without leaving it greasy and no residue! Expect a velvet touch feeling once all rubbed in. Perfect for all seasons, especially on cold winter days, but mostly this was very beneficial during these times. After hand washing or putting hand sanitizer, which has really taken a toll on my hands, this came to my rescue. What's even more fun is that it's very easy to squeeze out of the egg-shaped tube, and the tube does not crease, so after you finish the product, I highly doubt you would bin it as it would be a lovely decor piece for your vanity table. It also dispenses a set amount for each use, so you won't be squeezing any excess by mistake, which I very much appreciate as hand creams can get messy, especially if you're in a rush. Chanel nailed it with making the packaging not only fun and innovative but also a true pandemic saver and a cute handbag accessory, all in one!"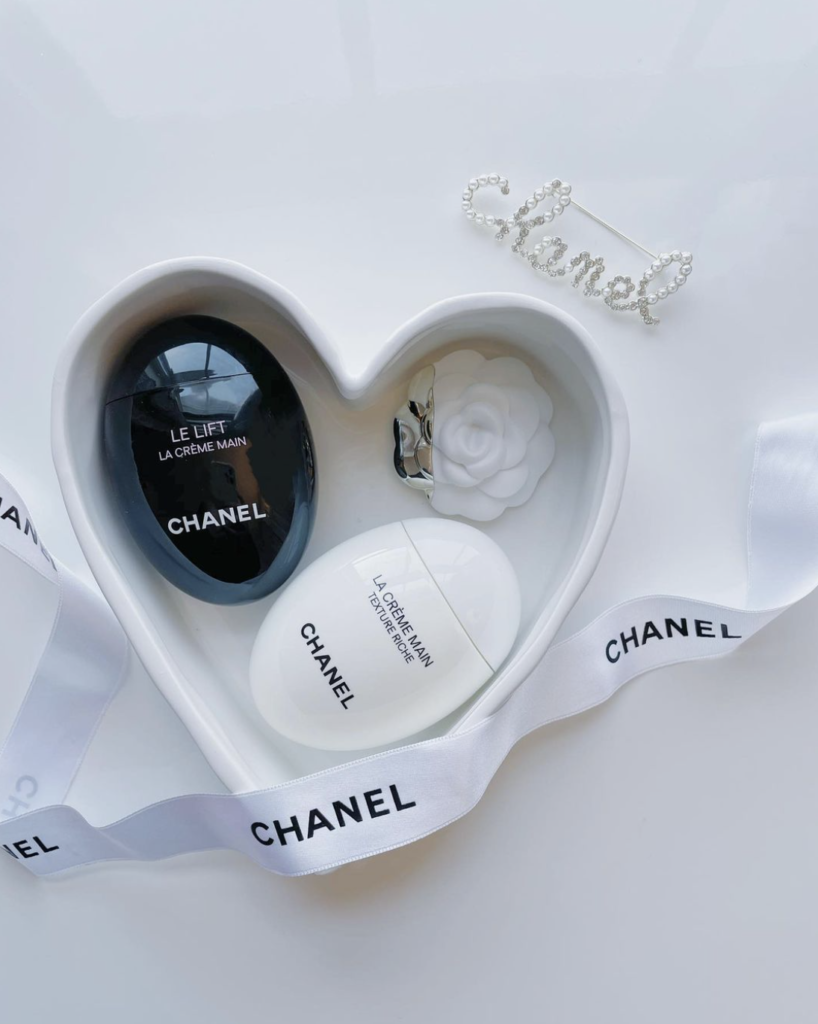 Valentine's Day is around the corner; with most luxury Houses offering quick shipping, it's an easy way to shop and get these beauties just in time!
Share your thoughts...