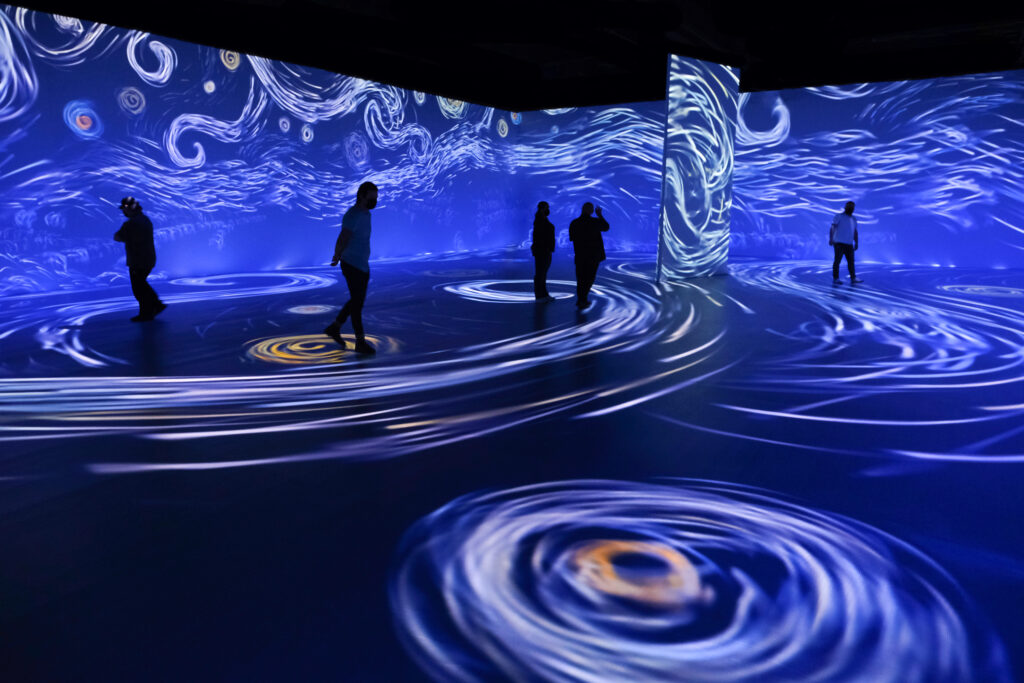 Creative Director Mathieu St-Arnaud and a team of experts from the famed Normal Studio in Montreal have taken hundreds of Vincent Van Gogh's masterpieces to create a heightened, immersive three-dimensional experience that captures the mind and narratives of his work and stories. Walking through the corridors, see technology turn renowned oil paintings into a living movement from floor to ceiling that is no longer inhibited by frames. Part of you leaves feeling you've shared a secret with one of the world's most incredible visionaries, and another part of you wonders what other beautiful ideas never made it to canvas. This exhibition is one we can honestly say was worth going to multiple times to experience the wonder again and again.
For those in the Southern California area or traveling there soon, the exhibition runs from now until September 6th.

Beyond Van Gogh – Miami – RodrigoGaya.com/@Gayaman_photo/Gayaman Visual Studio
Share your thoughts...