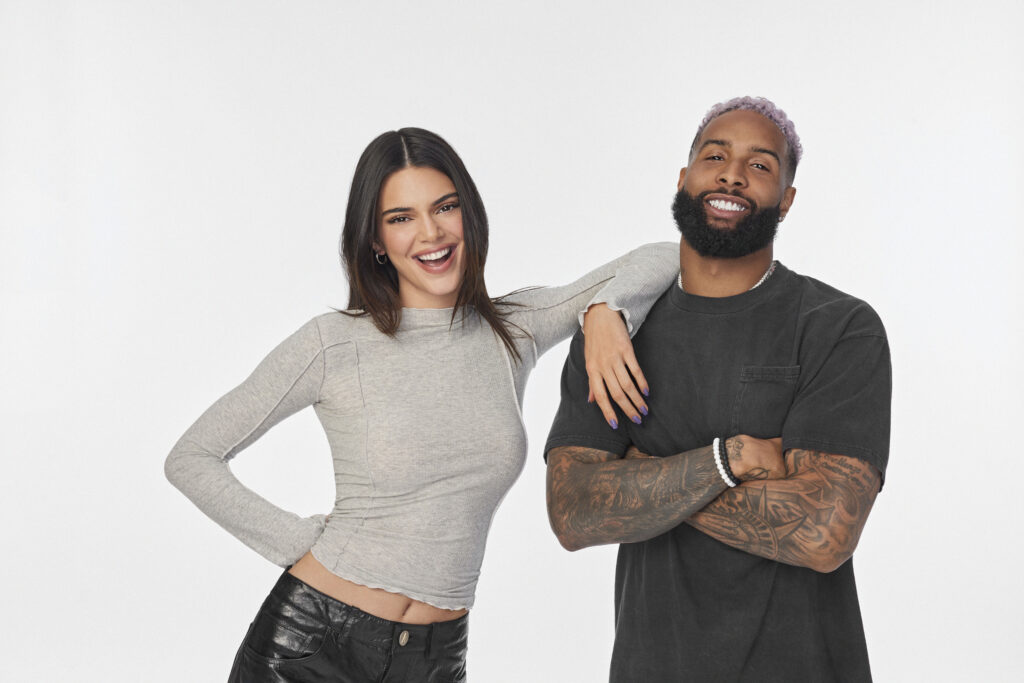 When Shaun Neff founded MOON, he envisioned an oral care system that combined a need for healthy ingredients while elevating how we approach oral hygiene. From its beauty style packaging to chic accessory pouches, MOON feels like a full-on beauty brand experience but delivers safe and effective vegan care that's been accepted by the American Dental Association. Their top products consist of whitening toothpaste, strips, pens, and paste booster dust, along with charcoal mouth rinse, floss, mints, and stain removal wipes. The hundreds of highly-rated reviews show that the mix of globally sourced ingredients and whitening power creates long-time customers. One of their most coveted items is a teeth whitening pen curated by Kendall Jenner with a proprietary blend of strawberry fruit and honeysuckle flower extracts married to lavender oil and vanilla mint flavoring.
Now, MOON has partnered with Los Angeles Rams wide receiver Odell Beckham Jr. to create a new direction for grooming and oral care directed towards men. "MOON's product innovation is changing the game," says Beckham Jr. "I'm excited to join the company, and I'm looking forward to customizing and creating some new products with the brand." The first will be a smart mode sonic toothbrush, a debut for MOON, and one they're incredibly excited for as they branch into the new category starting next year.
Joining Jenner as a stakeholder as well, these two entrepreneurs are working towards MOON's mission of "disrupting the oral care community with better designs and better for you ingredients." Neff shared how having both will fulfill a transformative role for the company to help bridge it to the beauty industry as a premier choice for consumers. Finally, Jenner spoke on the new partnership with Beckham Jr. as they "have been friends for quite some time now, and I am so excited to welcome him to the MOON family. So many amazing things to come while we take over the oral beauty space."
Share your thoughts...