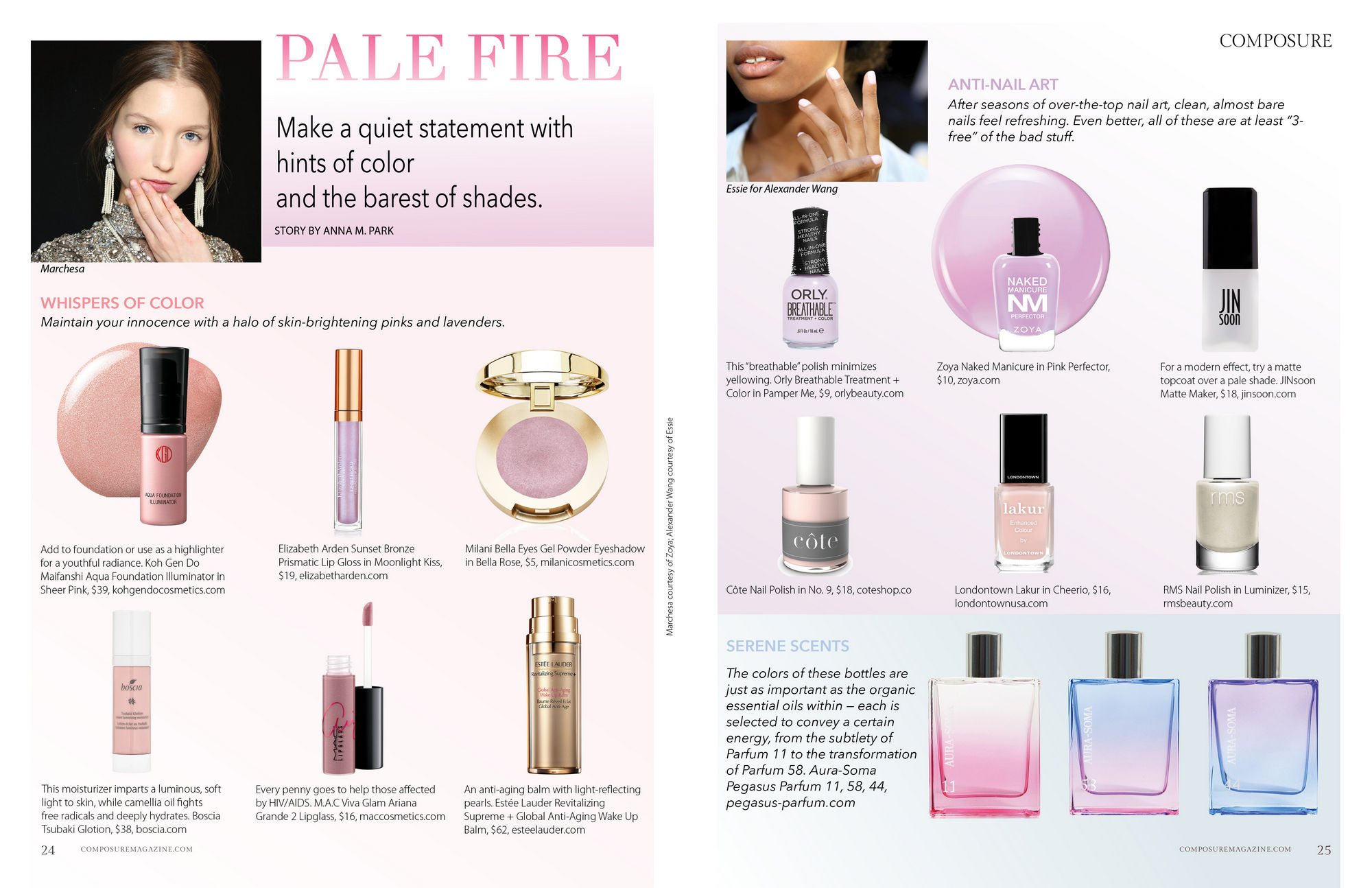 Make a quiet statement with hints of color and the barest of shades.
WHISPERS OF COLOR
Maintain your innocence with a halo of skin-brightening pinks and lavenders.
ANTI-NAIL ART
After seasons of over-the-top nail art, clean, almost bare nails feel refreshing. Even better, all of these are at least "3-free" of the bad stuff.
SERENE SCENTS
The colors of these bottles are just as important as the organic essential oils within — each is selected to convey a certain energy, from the subtlety of Parfum 11 to the transformation of Parfum 58. Aura-Soma Pegasus Parfum 11, 58, 44, pegasus-parfum.com
Share your thoughts...