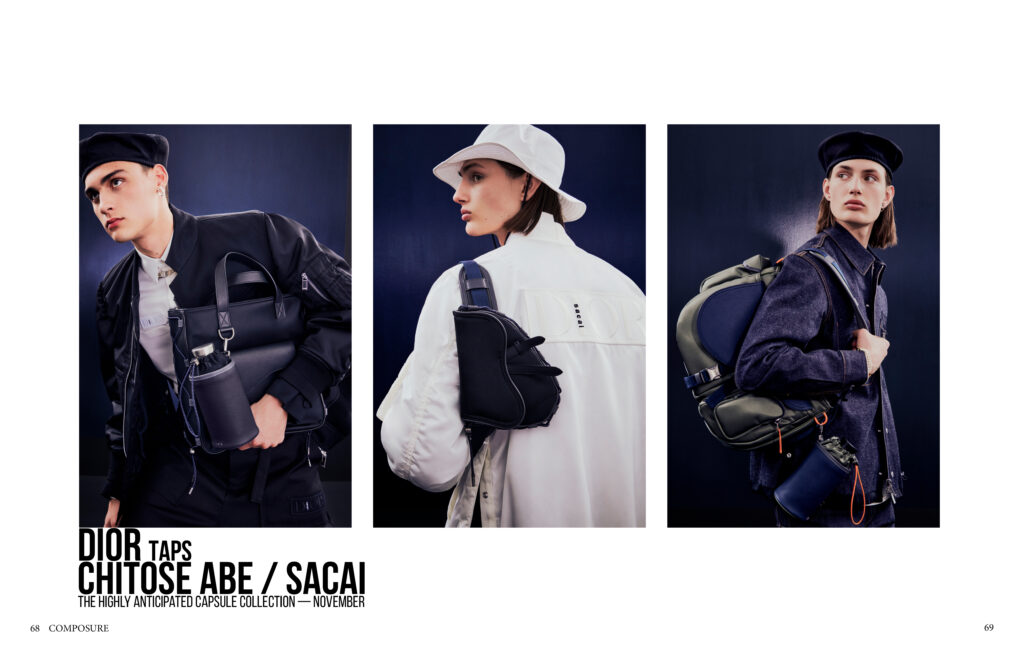 Dior and Sacai—need we say more? Two powerhouses in the luxury and fashion worlds combine for a collaboration we can't get enough of. When it comes to Japanese labels, Chitose Abe has grown from a cult following to a colossal household name. Whenever Sacai releases with Nike, the shoes are automatically done by drawing only on the SNKRS app; the probability of getting a pair is slim adding to their exclusive "it" factor. Now, we take one of the most highly coveted luxury Houses in the world and mix them with Abe's aesthetics to get what is for sure going to be a hugely sought-after collection. There's no raffle draw on this one you can hope to have a chance for; it's definitely going to be challenging to buy certain pieces, but reaching out to anyone who has a clue or standing in line when they drop supposedly in November will be worth it.
The capsule consists of 57 items that carry the classic Dior look in both clothing and accessories, but if you look closely, you'll find Sacai within in the "I" of Dior's logo. The collaborative effort between Kim Jones and Chitose Abe has one we've been hoping to see after we saw the Dior Jordans drop. Anything that combines urban streetwear details to a luxury house has been a valid hit in most cases, so cheers to seeing these two come together finally! It's a strong collection with international appeal, utilitarian cuts, a high contrast palette, and those beloved Dior accessories. We're already trying to figure out how and when we can get our hands on anything from the capsule, queueing in to find the SA that understands our desperation.
Share your thoughts...