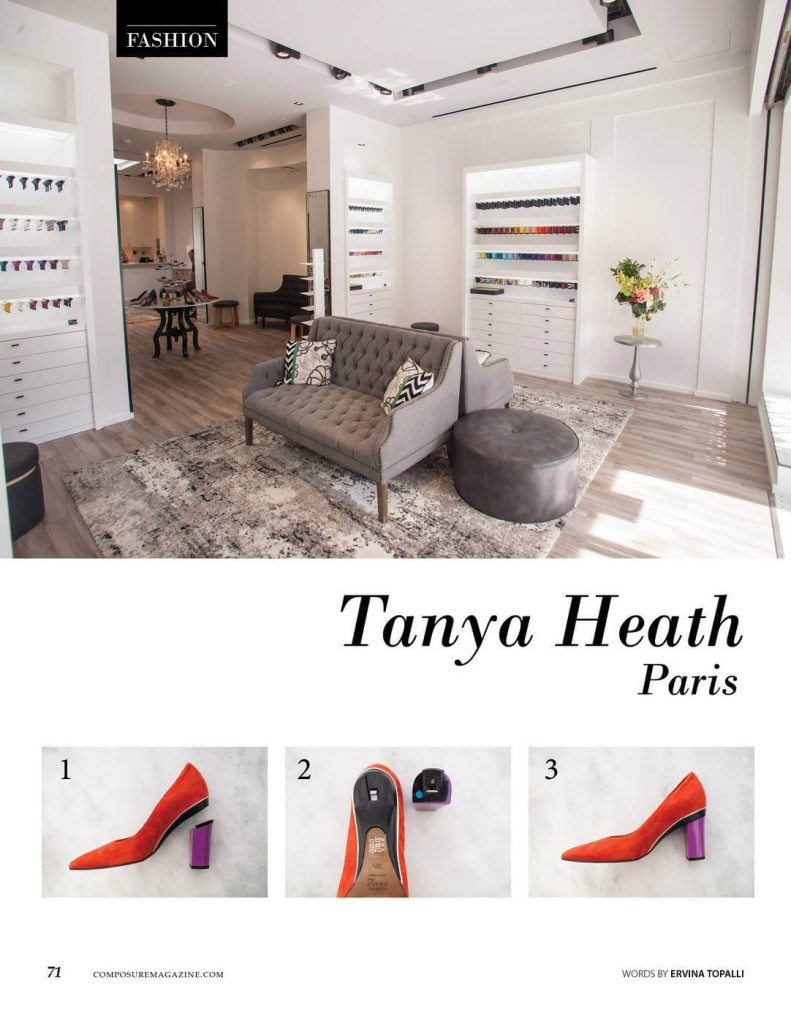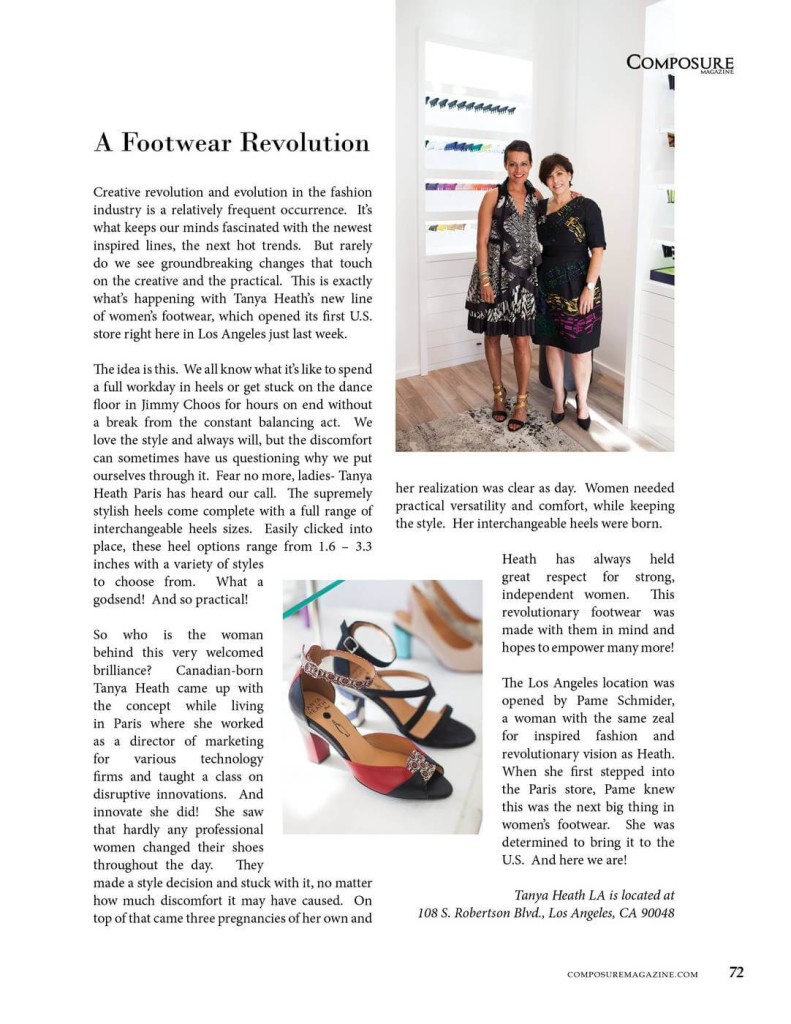 Creative revolution and evolution in the fashion industry is a relatively frequent occurrence. It's what keeps our minds fascinated with the newest inspired lines, the next hot trends. But rarely do we see groundbreaking changes that touch on the creative and the practical. This is exactly what's happening with Tanya Heath's new line of women's footwear, which opened its first U.S. store right here in Los Angeles just last week.
The idea is this. We all know what it's like to spend a full workday in heels or get stuck on the dance floor in Jimmy Choos for hours on end without a break from the constant balancing act. We love the style and always will, but the discomfort can sometimes have us questioning why we put ourselves through it. Fear no more, ladies- Tanya Heath Paris has heard our call. The supremely stylish heels come complete with a full range of interchangeable heels sizes. Easily clicked into place, these heel options range from 1.6 – 3.3 inches with a variety of styles to choose from. What a godsend! And so practical!
So who is the woman behind this very welcomed brilliance? Canadian-born Tanya Heath came up with the concept while living in Paris where she worked as a director of marketing for various technology firms and taught a class on disruptive innovations. And innovate she did! She saw that hardly any professional women changed their shoes throughout the day. They made a style decision and stuck with it, no matter how much discomfort it may have caused. On top of that came three pregnancies of her own and her realization was clear as day. Women needed practical versatility and comfort, while keeping the style. Her interchangeable heels were born.
Heath has always held great respect for strong, independent women. This revolutionary footwear was made with them in mind and hopes to empower many more!
The Los Angeles location was opened by Pame Schmider, a woman with the same zeal for inspired fashion and revolutionary vision as Heath. When she first stepped into the Paris store, Pame knew this was the next big thing in women's footwear. She was determined to bring it to the U.S. And here we are!
Tanya Heath LA is located at
108 S. Robertson Blvd., Los Angeles, CA 90048
Share your thoughts...