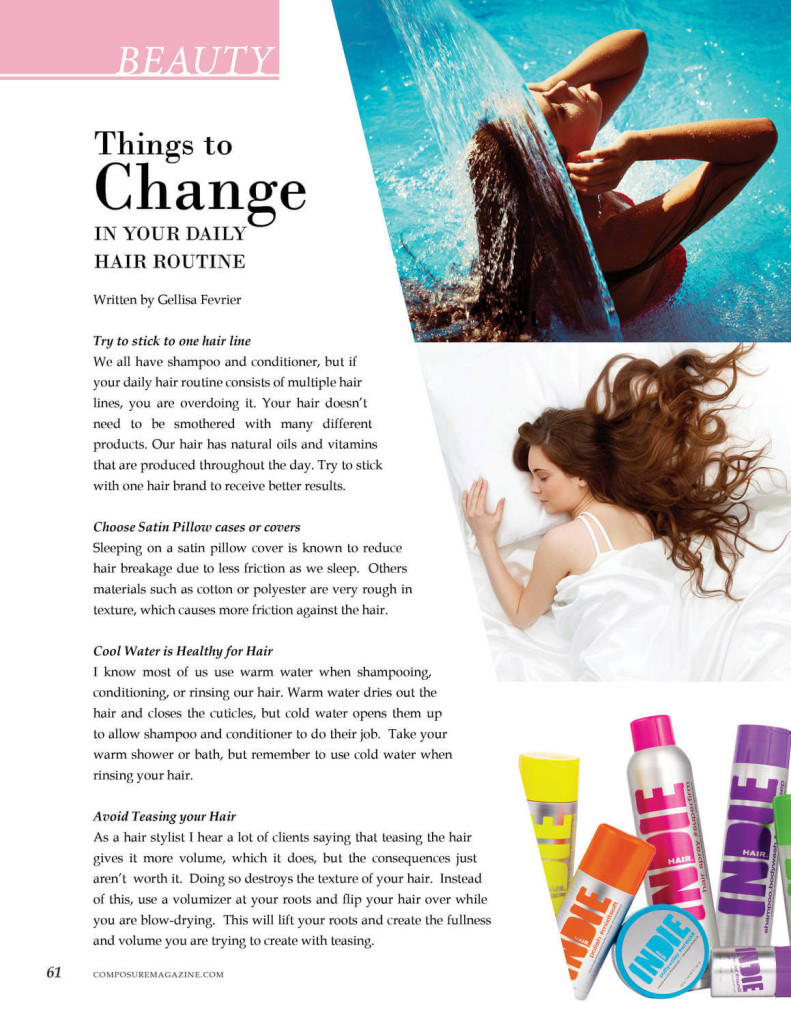 Written by Gellisa Fevrier
Try to stick to one hair line
We all have shampoo and conditioner, but if your daily hair routine consists of multiple hair lines, you are overdoing it. Your hair doesn't need to be smothered with many different products. Our hair has natural oils and vitamins that are produced throughout the day. Try to stick with one hair brand to receive better results.
Choose Satin Pillow cases or covers
Sleeping on a satin pillow cover is known to reduce hair breakage due to less friction as we sleep. Others materials such as cotton or polyester are very rough in texture, which causes more friction against the hair.
Cool Water is Healthy for Hair
I know most of us use warm water when shampooing, conditioning, or rinsing our hair. Warm water dries out the hair and closes the cuticles, but cold water opens them up to allow shampoo and conditioner to do their job. Take your warm shower or bath, but remember to use cold water when rinsing your hair.
Avoid Teasing your Hair
As a hair stylist I hear a lot of clients saying that teasing the hair gives it more volume, which it does, but the consequences just aren't worth it. Doing so destroys the texture of your hair. Instead of this, use a volumizer at your roots and flip your hair over while you are blow-drying. This will lift your roots and create the fullness and volume you are trying to create with teasing.
Share your thoughts...