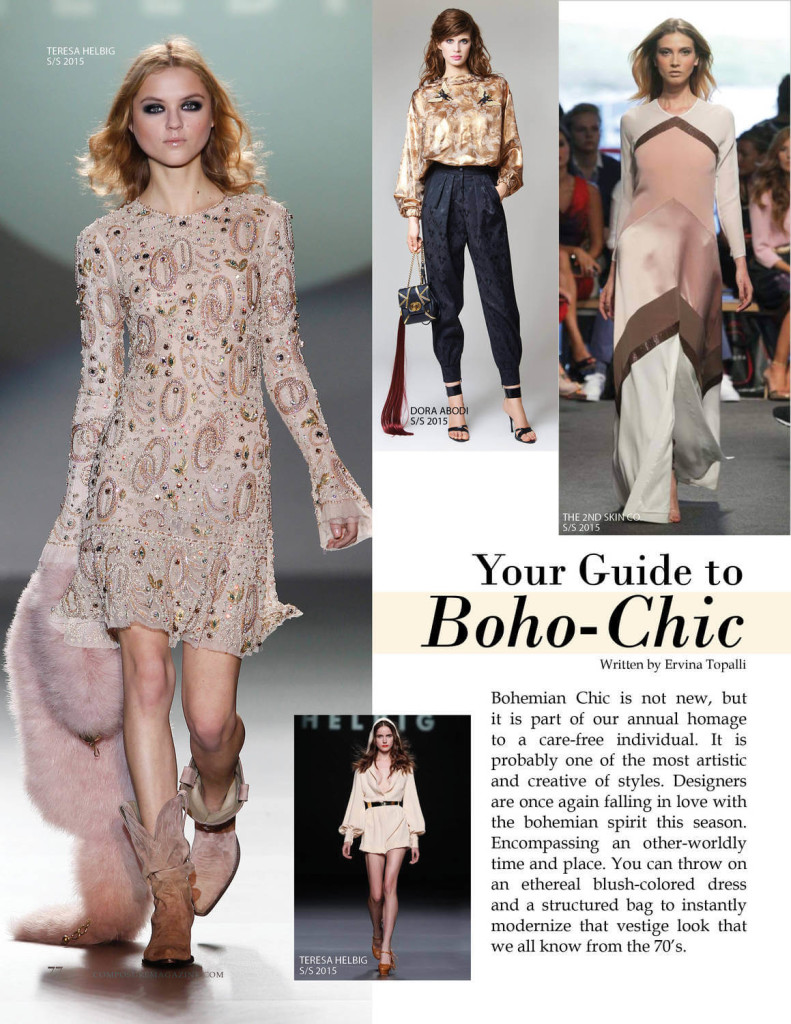 Composure Fashion: Your Guide to Boho-Chic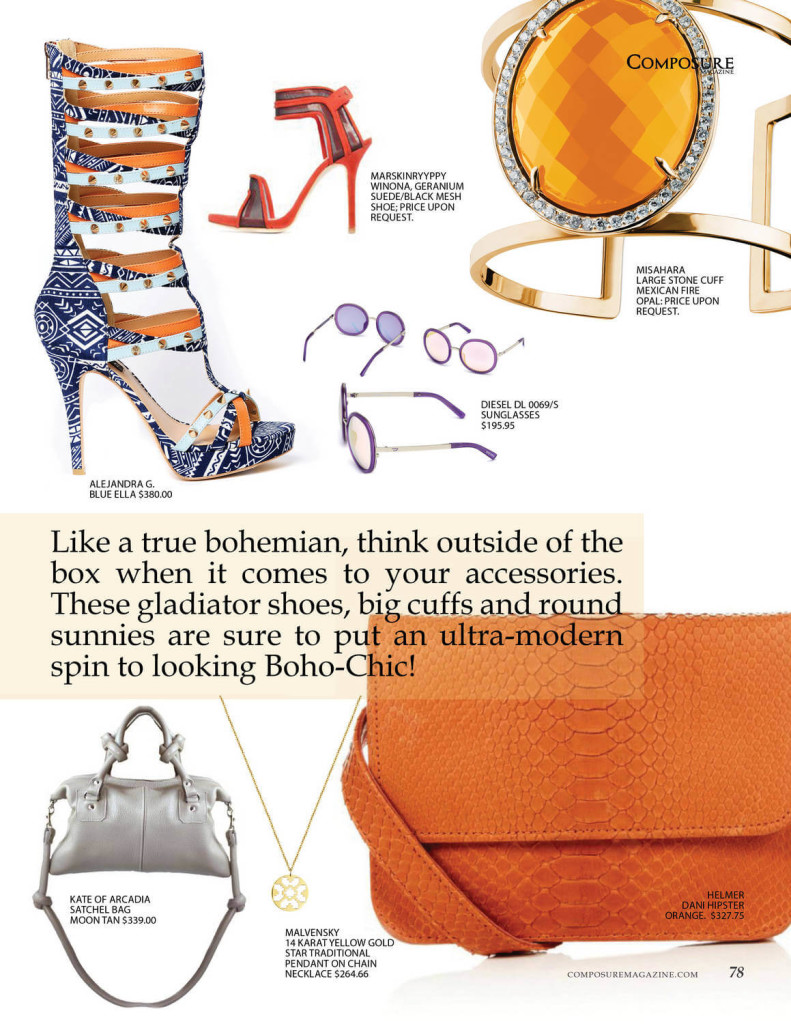 Written by Ervina Topalli
Bohemian Chic is not new, but it is part of our annual homage to a care-free individual. It is probably one of the most artistic and creative of styles. Designers are once again falling in love with the bohemian spirit this season. Encompassing an other-worldly time and place. You can throw on an ethereal blush-colored dress and a structured bag to instantly modernize that vestige look that we all know from the 70's.
Like a true bohemian, think outside of the box when it comes to your accessories. These gladiator shoes, big cuffs and round sunnies are sure to put an ultra-modern spin to looking Boho-Chic!
Share your thoughts...