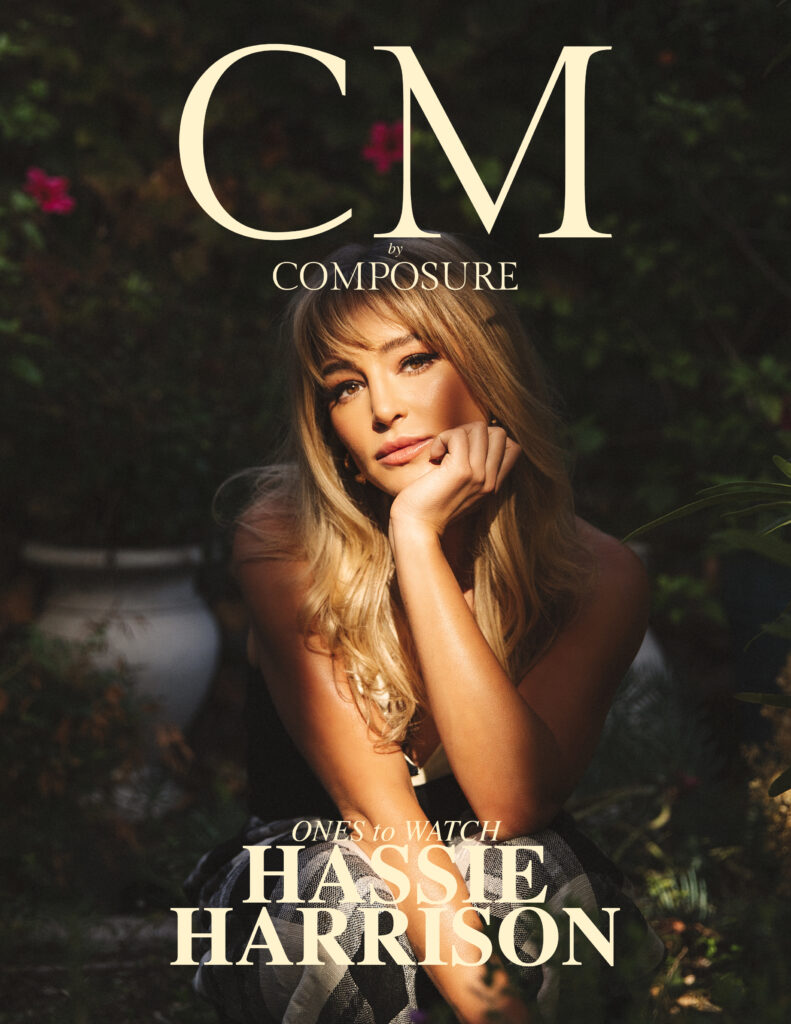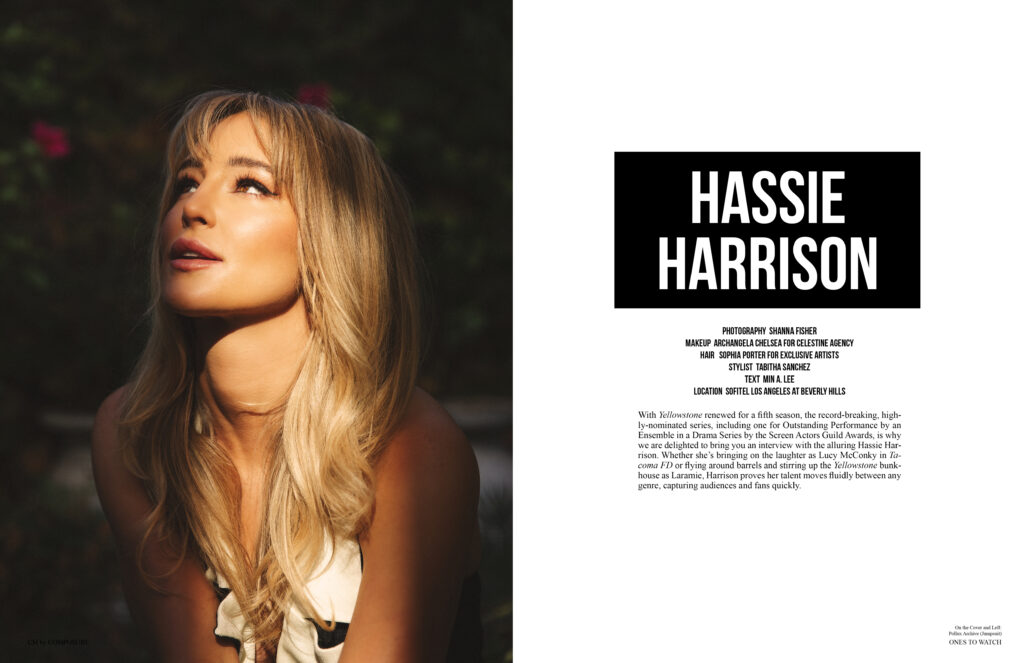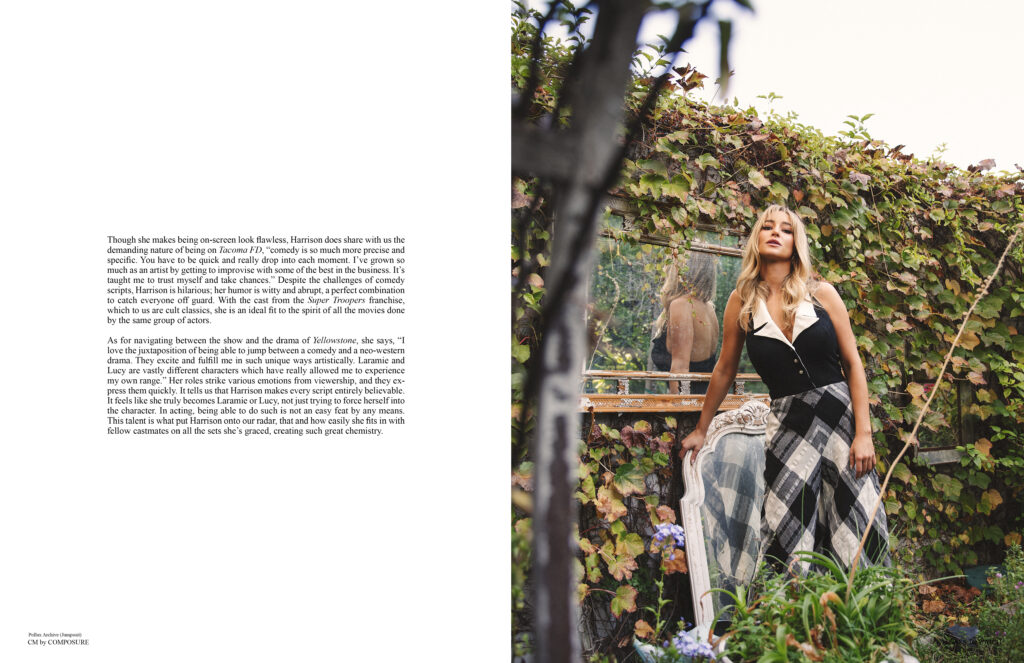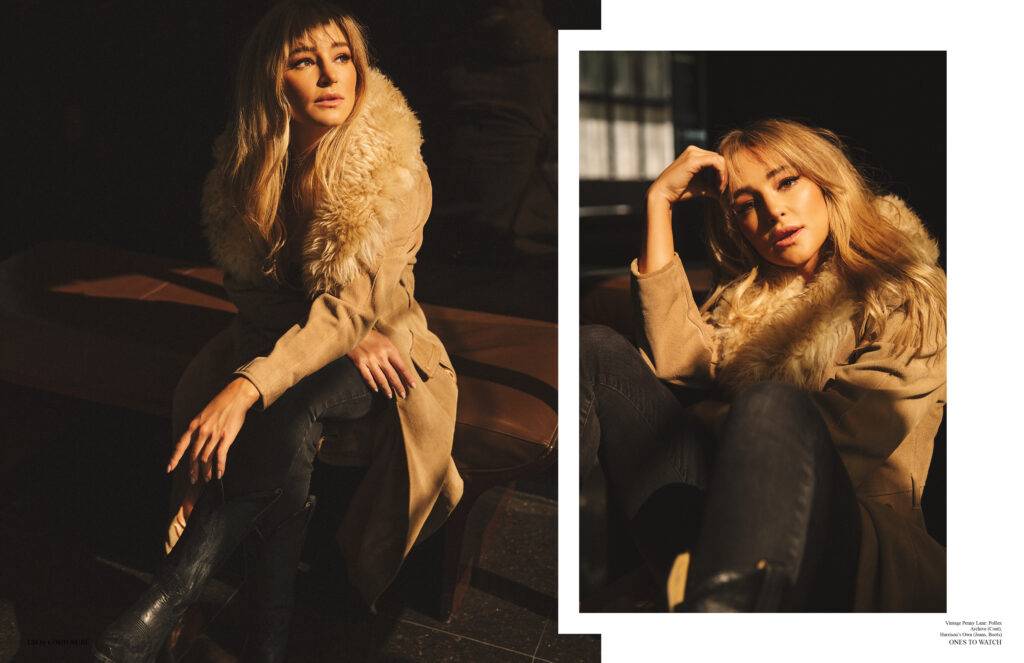 With Yellowstone renewed for a fifth season, the record-breaking, highly-nominated series, including one for Outstanding Performance by an Ensemble in a Drama Series by the Screen Actors Guild Awards, is why we are delighted to bring you an interview with the alluring Hassie Harrison. Whether she's bringing on the laughter as Lucy McConky in Tacoma FD or flying around barrels and stirring up the Yellowstone bunkhouse as Laramie, Harrison proves her talent moves fluidly between any genre, capturing audiences and fans quickly.
Though she makes being on-screen look flawless, Harrison does share with us the demanding nature of being on Tacoma FD, "comedy is so much more precise and specific. You have to be quick and really drop into each moment. I've grown so much as an artist by getting to improvise with some of the best in the business. It's taught me to trust myself and take chances." Despite the challenges of comedy scripts, Harrison is hilarious; her humor is witty and abrupt, a perfect combination to catch everyone off guard. With the cast from the Super Troopers franchise, which to us are cult classics, she is an ideal fit to the spirit of all the movies done by the same group of actors. As for navigating between the show and the drama of Yellowstone, she says, "I love the juxtaposition of being able to jump between a comedy and a neo-western drama. They excite and fulfill me in such unique ways artistically. Laramie and Lucy are vastly different characters which have really allowed me to experience my own range." Her roles strike various emotions from viewership, and they express them quickly. It tells us that Harrison makes every script entirely believable. It feels like she truly becomes Laramie or Lucy, not just trying to force herself into the character. In acting, being able to do such is not an easy feat by any means. This talent is what put Harrison onto our radar, that and how easily she fits in with fellow castmates on all the sets she's graced, creating such great chemistry.
Heading into multiple seasons on two series, we are curious when Harrison felt acting was her true calling. "My older sister and I would always watch movies together, and my imagination would run wild, trying on these different lifestyles and circumstances," she shares. "Grumpier Old Men was one of our favorites when we were little. We would fall off the couch laughing. Once I realized that these were actors who were paid to do this for a living, my heart was somewhat secretly set on a decision from then on." We're overjoyed that what started as a secret love has become a reality for her! Many come to Hollywood with the dream of landing any role to get their foot in the door, but it feels like pushback a lot of the time—one step forward and two steps back. Harrison also faced these disheartening moments, "actors always talk about peaks and valleys in this industry. There were a few years it was only valleys. It didn't feel like anyone was seeing me or picking up what I was putting down, so to speak. I'm glad I stuck with it because I booked Tacoma FD right after I was about ready to throw in the towel. Learning to navigate that with a good outlook and attitude is paramount to an artist's well-being."
Hearing her story leads into words of advice she follows and shares for others when facing hardship, whether it be personal or with career, "'We're all just walking each other home.' That's my favorite Ram Dass quote. Those words remind me to take life less seriously and to focus on what really matters in the long run. This business can be filled with a lot of adversity, and quotes like this remind me to be gentle with myself and others." By nature, most of us want to achieve perfection in all aspects of life, and truthfully it is impossible. Reading Harrison's words tells us to not beat ourselves up over missteps and missed opportunities; there's much more to come. Her career proves how patience and motivation can be on our side. We're excited about Yellowstone's season renewal and the award nominations happening for Hassie Harrison right now! In the end, she shared with us that a movie cameo is on the horizon, and we can't wait to see what ad-libs she'll bring to Tacoma FD's "Pranky Little Fart Club" for their fourth run!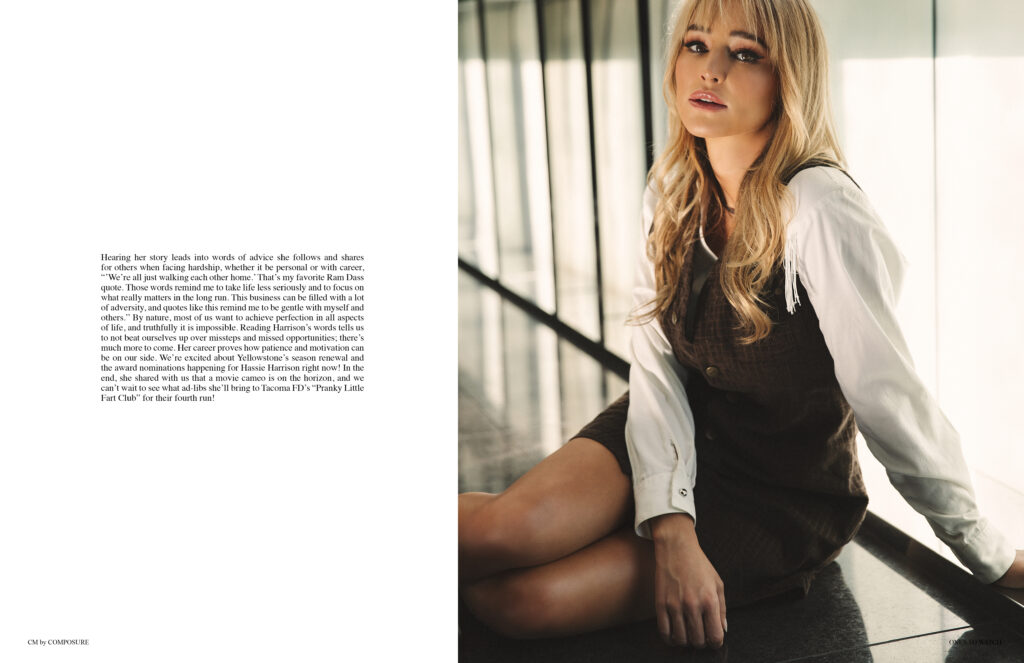 Share your thoughts...