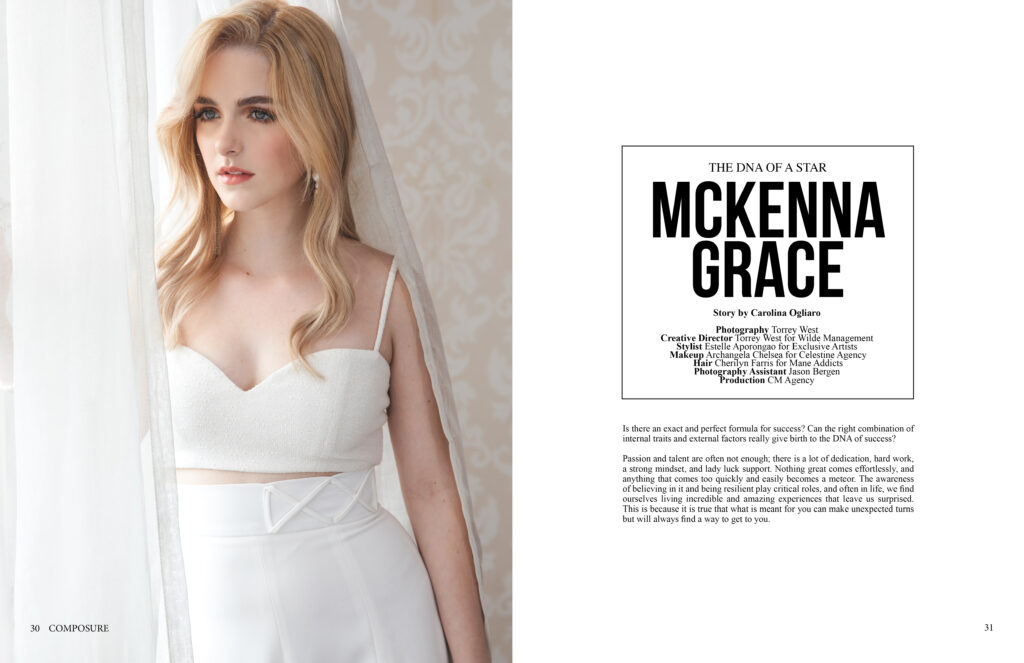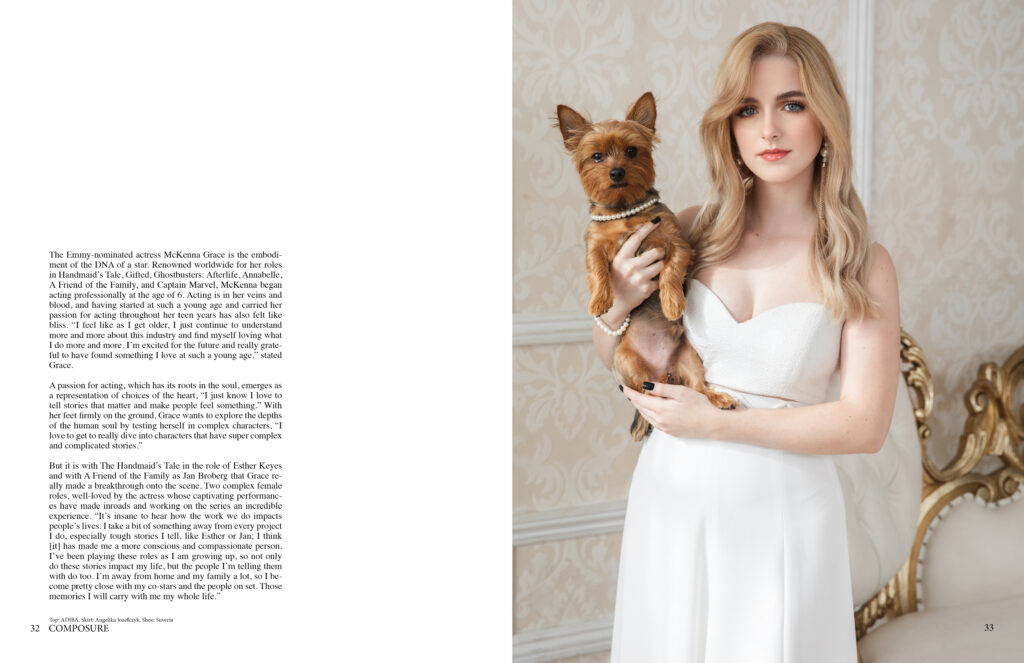 Is there an exact and perfect formula for success? Can the right combination of internal traits and external factors really give birth to the DNA of success?
Passion and talent are often not enough; there is a lot of dedication, hard work, a strong mindset, and lady luck support. Nothing great comes effortlessly, and anything that comes too quickly and easily becomes a meteor. The awareness of believing in it and being resilient play critical roles, and often in life, we find ourselves living incredible and amazing experiences that leave us surprised. This is because it is true that what is meant for you can make unexpected turns but will always find a way to get to you.
The Emmy-nominated actress McKenna Grace is the embodiment of the DNA of a star. Renowned worldwide for her roles in Handmaid's Tale, Gifted, Ghostbusters: Afterlife, Annabelle, A Friend of the Family, and Captain Marvel, McKenna began acting professionally at the age of 6. Acting is in her veins and blood, and having started at such a young age and carried her passion for acting throughout her teen years has also felt like bliss. "I feel like as I get older, I just continue to understand more and more about this industry and find myself loving what I do more and more. I'm excited for the future and really grateful to have found something I love at such a young age," stated Grace.
A passion for acting, which has its roots in the soul, emerges as a representation of choices of the heart, "I just know I love to tell stories that matter and make people feel something." With her feet firmly on the ground, Grace wants to explore the depths of the human soul by testing herself in complex characters, "I love to get to really dive into characters that have super complex and complicated stories."
But it is with The Handmaid's Tale in the role of Esther Keyes and with A Friend of the Family as Jan Broberg that Grace really made a breakthrough onto the scene. Two complex female roles, well-loved by the actress whose captivating performances have made inroads and working on the series an incredible experience. "It's insane to hear how the work we do impacts people's lives. I take a bit of something away from every project I do, especially tough stories I tell, like Esther or Jan; I think [it] has made me a more conscious and compassionate person. I've been playing these roles as I am growing up, so not only do these stories impact my life, but the people I'm telling them with do too. I'm away from home and my family a lot, so I become pretty close with my co-stars and the people on set. Those memories I will carry with me my whole life."
Not only an actress but also singer, Grace showed off her singing and songwriting skills in the movie Ghostbusters: Afterlife, where she also played the role of Phoebe Spengler. Her debut single, "Haunted house," was part of the soundtrack. This song has powerful lyrics and was written by Grace during the lockdown. "I wrote that song as a breakup song, but it was really about a bunch of different situations/relationships in my life. It was really just about the feeling of having someone who you've known for so long leave your life, and then you just have all these memories left behind. It's like, 'man, what about everything we did? What am I supposed to do with that?'. Memories never leave us, so I wanted to encapsulate that feeling in song."
But the entirety of Ghostbusters: Afterlife was very special for Grace. "It was a life-changing experience, but working with the original guys was incredible. Having Bill Murray on set was such a crazy and cool experience. Getting to work with him and Mr. Ernie, and Dan was so cool. Being able to work with and get to know Mr. Ivan Reitman was also so special. I'll never forget being on set and looking over and seeing the original Ghostbusters holding proton packs and fighting a ghost with me. It felt like a fever dream. I'll never get over it." And we will see the actress also in the most awaited sequel of Ghostbusters: Afterlife, where she will play the role of Phoebe Spengler again. Nothing can transpire from the set, but McKenna reveals, "I'm truly so so excited. I love our cast and crew, and the first one was such an unforgettable experience. I can't wait for the next one."
During her brilliant career, Grace has played the main character's role as a child, which has impacted her acting skills in different ways as she also learns a lot from her characters and sets. "I'd have to say I really learned so much shooting on A Friend Of The Family, where I played Jan Broberg and told her story. I think playing her and portraying her very complex relationship with her abductor really gave me a new perspective on acting. Diving deep into a story, emotion, and character like that was a new experience."
Grace had also gone through an important and delicate moment for her health when she underwent a critical scoliosis surgery, and in her song "Self Dysmorphia," she put into words with a profound meaning her necessity to comfort people that they are not alone in fighting insecurities. For many people, writing in general and songwriting is a sort of therapy, and so is for Grace, "Songwriting is definitely therapy for me. At the time of writing 'Self Dysmorphia,' it wasn't about my scoliosis, more just the deep insecurities I was feeling. Though only after having my surgery did I see just how much of my insecurities and problems were caused by my scoliosis. It was completely life-changing. This song was really scary to release but as cheesy as it sounds, I hope by releasing it, I can help some other people feel less alone. That's what listening to music does for me. When I'm really going through a tough emotion or feeling, I listen to so much music, and the lyrics will get to me like, wow, that person is describing exactly what I'm feeling right now." 
Writing and music are a cure, a free therapy for all the people who are suffering and struggling out there with their emotions and problems and who find comfort in the words of another person who went through it. You are not alone, we are in this together, and if I made it and I am here to write about this, you can do it as well. Just remember you are not alone.
Grace's best therapies are writing and listening to music, but as a teenager, she also enjoyed funny activities to release stress and find balance again. "I roller-skate a lot; I love skating. I like to go to skateparks and learn tricks, but it's been a huge bummer because, since my spine surgery, I haven't been able to. I like to go to the movies with my dad, and I love going to concerts as well. I love playing Minecraft and Roblox; honestly, sometimes sitting in my pajamas, playing video games, and watching movies is my perfect day. At the end of the day, though, I truly love my craft and am so happy on a film set, haha. I'll want a day break and then want to get right back on set creating."
Because when you truly love something, you only want to be where your heart feels warm and in the right place. It is not a matter of how tired you can be or how much stress you can earn; you only feel the pleasure of doing what you are born for. Doing the job of your dreams is not something to be taken for granted; even when you arrive where you want to be, you just always stay humble and focused and keep pushing yourself further, to reach another milestone. To live, and not merely exist, is to never stop doing what you love. Thank you, McKenna Grace, for this important reminder.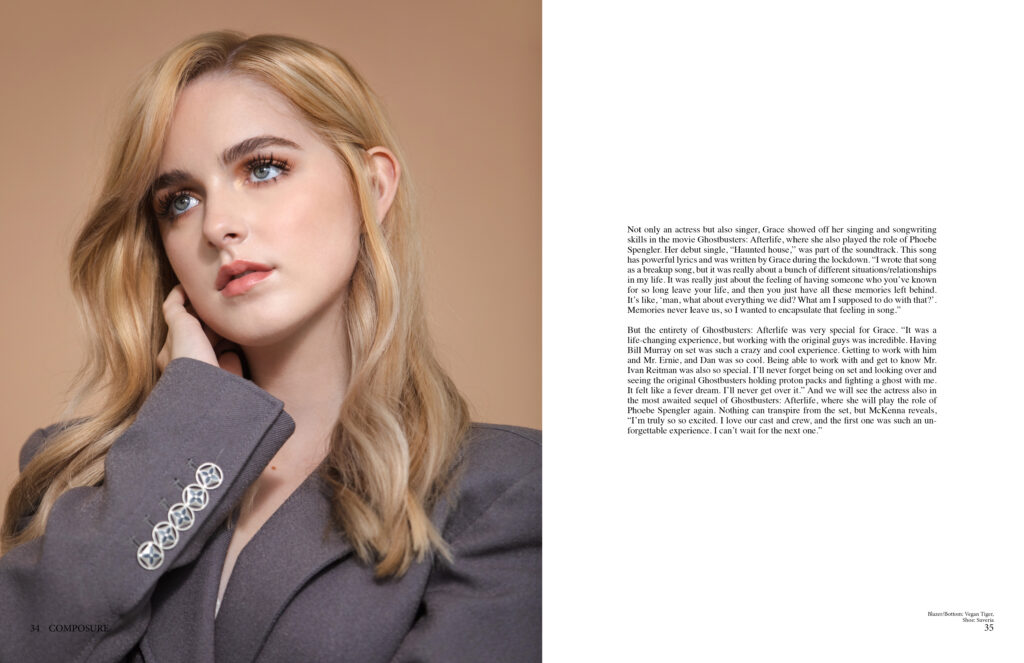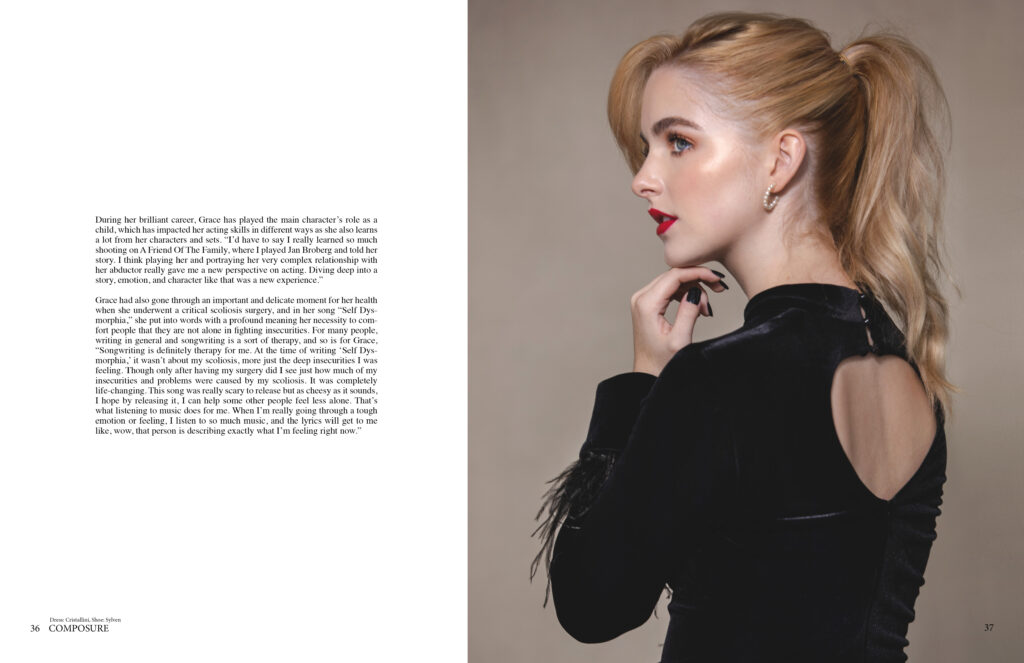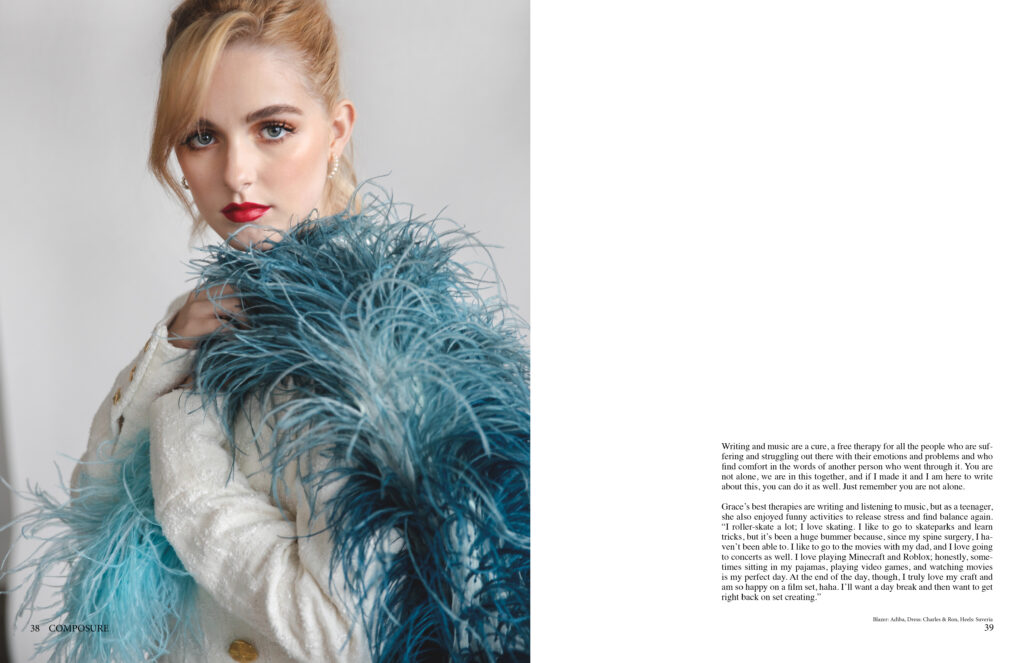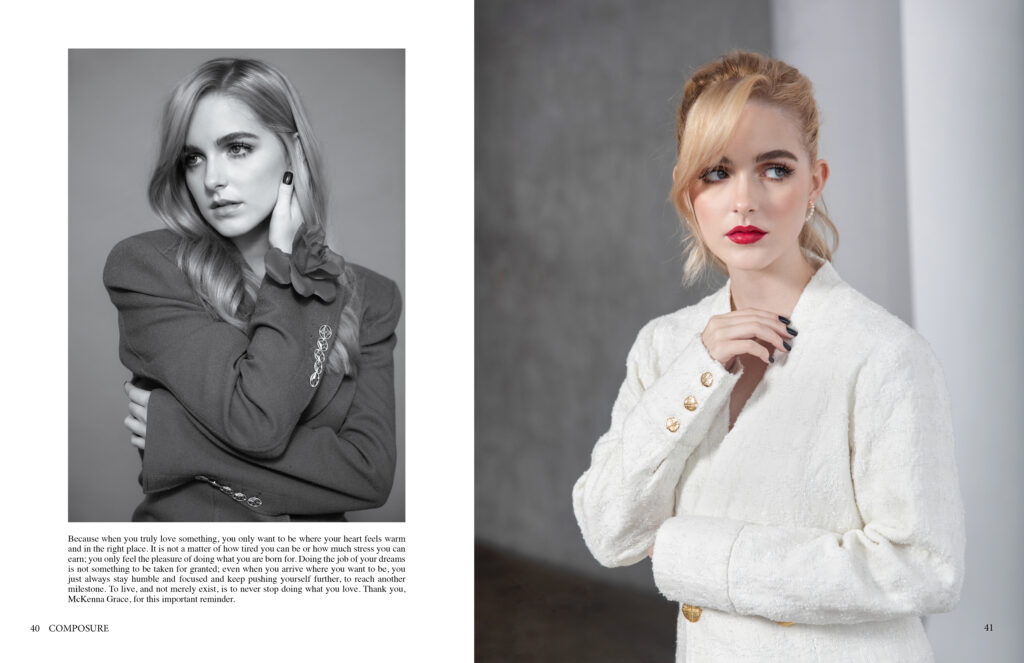 Share your thoughts...