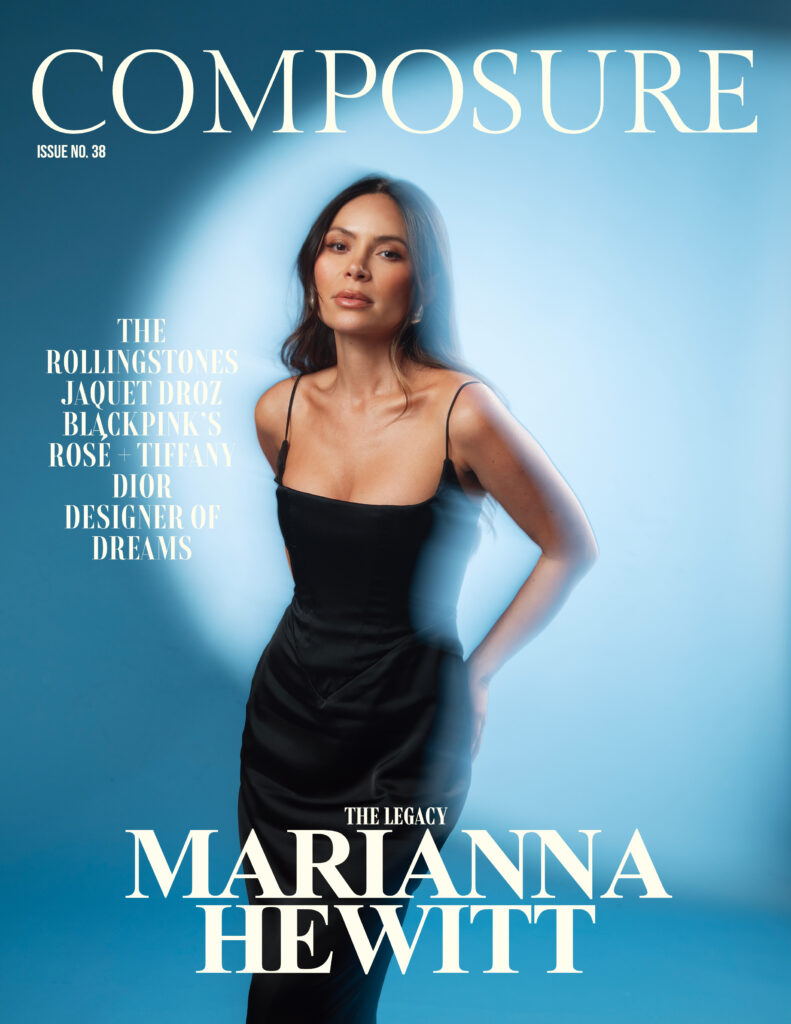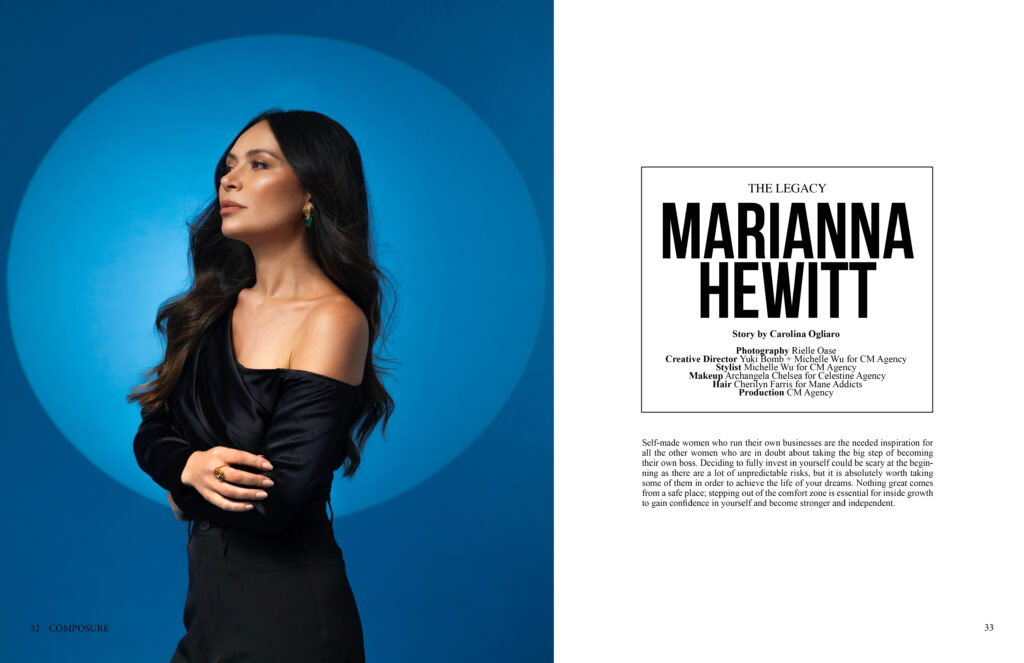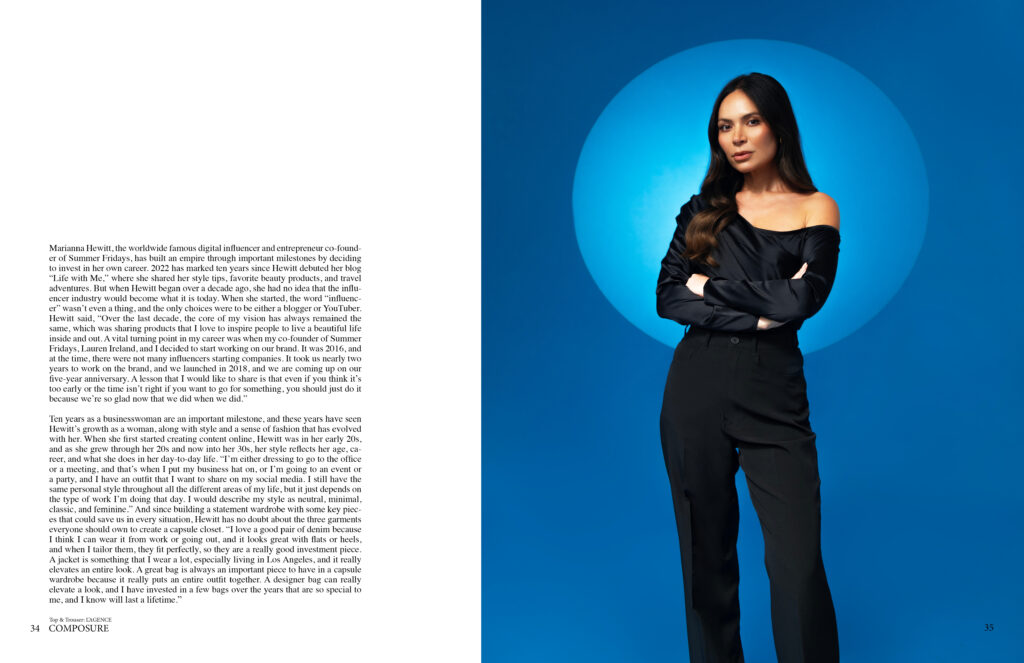 Marianna Hewitt, The Legacy
Self-made women who run their own businesses are the needed inspiration for all the other women who are in doubt about taking the big step of becoming their own boss. Deciding to fully invest in yourself could be scary at the beginning as there are a lot of unpredictable risks, but it is absolutely worth taking some of them in order to achieve the life of your dreams. Nothing great comes from a safe place; stepping out of the comfort zone is essential for inside growth to gain confidence in yourself and become stronger and independent.
Marianna Hewitt, the worldwide famous digital influencer and entrepreneur co-founder of Summer Fridays, has built an empire through important milestones by deciding to invest in her own career. 2022 has marked ten years since Hewitt debuted her blog "Life with Me," where she shared her style tips, favorite beauty products, and travel adventures. But when Hewitt began over a decade ago, she had no idea that the influencer industry would become what it is today. When she started, the word "influencer" wasn't even a thing, and the only choices were to be either a blogger or YouTuber. Hewitt said, "Over the last decade, the core of my vision has always remained the same, which was sharing products that I love to inspire people to live a beautiful life inside and out. A vital turning point in my career was when my co-founder of Summer Fridays, Lauren Ireland, and I decided to start working on our brand. It was 2016, and at the time, there were not many influencers starting companies. It took us nearly two years to work on the brand, and we launched in 2018, and we are coming up on our five-year anniversary. A lesson that I would like to share is that even if you think it's too early or the time isn't right if you want to go for something, you should just do it because we're so glad now that we did when we did."
Ten years as a businesswoman are an important milestone, and these years have seen Hewitt's growth as a woman, along with style and a sense of fashion that has evolved with her. When she first started creating content online, Hewitt was in her early 20s, and as she grew through her 20s and now into her 30s, her style reflects her age, career, and what she does in her day-to-day life. "I'm either dressing to go to the office or a meeting, and that's when I put my business hat on, or I'm going to an event or a party, and I have an outfit that I want to share on my social media. I still have the same personal style throughout all the different areas of my life, but it just depends on the type of work I'm doing that day. I would describe my style as neutral, minimal, classic, and feminine." And since building a statement wardrobe with some key pieces that could save us in every situation, Hewitt has no doubt about the three garments everyone should own to create a capsule closet. "I love a good pair of denim because I think I can wear it from work or going out, and it looks great with flats or heels, and when I tailor them, they fit perfectly, so they are a really good investment piece. A jacket is something that I wear a lot, especially living in Los Angeles, and it really elevates an entire look. A great bag is always an important piece to have in a capsule wardrobe because it really puts an entire outfit together. A designer bag can really elevate a look, and I have invested in a few bags over the years that are so special to me, and I know will last a lifetime."
As co-founder of iconic Summer Fridays, Hewitt has made the Jet Lag Mask one of the IT beauty products of this last decade; she is always keen on educating her followers on the importance of having good skincare for glowing, healthy skin. The Jet Lag Mask is a great place to start because it can be used as an everyday moisturizer, hand cream, and eye cream, and it really does it all. Some other products should enter the perfect beauty routine, like the lip butter balms that are best sellers—they are incredible. Hewitt's favorite flavor and shade is vanilla beige. Another favorite is Summer Fridays new Midnight Ritual Retinol; it's such a beautiful product. "I've been using retinol in my skincare routine for the last decade, and it's such an incredible ingredient, and we are so happy to offer a gentle yet effective formula that I think people would love." Summer Fridays is committed to protecting our planet and animals. With recyclable packaging and cruelty-free and vegan formulas, Summer Fridays is the front line to put words into action. "If we each make small changes, they can really add up to big results. So anything small that you can do in your daily habits, compounded with all of our efforts, can really make a big difference in the world. At Summer Fridays, we have a recycling program that we offer, and you can recycle your empty products to get something back in return. We are so proud to be able to create products in sustainable packaging and tree-free cartons to do what we can. " And for all the Summer Fridays lovers out there, the brand has just launched the new Midnight Ritual Retinol, but there are a couple of really great launches coming up for the year as the label will celebrate its fifth anniversary.
Not only a beauty and fashion entrepreneur, but Hewitt has also created a successful podcast, Life with Marianna, the #1 fashion and beauty podcast on Apple podcasts. "I started my podcast a little over two years ago and have published over 100 episodes in the last two years. I launched Life with Marianna during the pandemic, and it was my way of giving back to my online community with content that I would hope would inspire, motivate, or help them in some way. I have such a great network of friends and peers and so many topics that I wanted to share more in-depth than I could in just a single Instagram story, so this was such a great platform for me to create meaningful content. Hearing feedback from the listeners has been so incredible to hear how I've been able to change their lives with the podcast."
Hewitt's career started as an influencer, and the fashion world revolves around fashion weeks. Attending the best shows and events, getting to know the designers, and meeting people from around the world is always a unique emotion. And as she grew up with her mother watching Elsa Klensch on CNN, she has always dreamed of covering fashion weeks, and when she was little watching it on TV, Hewitt had no idea that one day she would be so fortunate to be able to attend herself. "I started attending New York fashion week in my previous job before I was an influencer, and then I started going as a creator, and it's evolved now into attending Paris fashion week, which is just the best of the best. Not only do I love attending the shows, but I love being in the city and seeing people from all over the world attend and what they're wearing when they are in Paris and getting to catch up with friends that I've made over the last decade. I love seeing the art and creation, and dedication that goes into each of the shows, and it is such an honor to be there."
During fashion week, the time can be hectic and having the day fully pre-planned can help a lot. "I usually wake up in the morning and have breakfast as I get ready and shower, and then I'll start hair and makeup before going out for the day. I try to only attend one to two shows a day, and then there usually is an event or something at night. In between shows and events, I go back to my room and work on the content that I want to post, any emails I need to catch up on, or try to get a nap when I can. When I go to different cities for fashion week, I love to explore the city and have free time, so I try not to over-schedule myself so that I can enjoy where I am and also be well rested."
Not only work but also live the present in a healthy and joyful way: Hewitt has worked and still works with some of the most famous worldwide brands. From Valentino to Fendi, her name is associated with labels that create the industry's history. And looking down memory lane, there are many priceless memories that have been created, but Hewitt's favorite one was when she attended her first Paris Fashion Week show, which was for Dior. "It was such an honor to be invited, and to be able to go backstage before the show started and see the models getting ready, everyone who puts a show together, and how it all came together in the end. It was such a special memory to be able to go to such an iconic show in Paris, and I will always cherish that day and the memories I created from that show. "
2023 will be for Hewitt a year to remember absolutely; from Summer Fridays' new launches to new great podcast guests coming on and much content to share all year long on her Instagram, the life of a businesswoman may feel full and hectic. Still, there's a beautiful journey to enjoy along the way.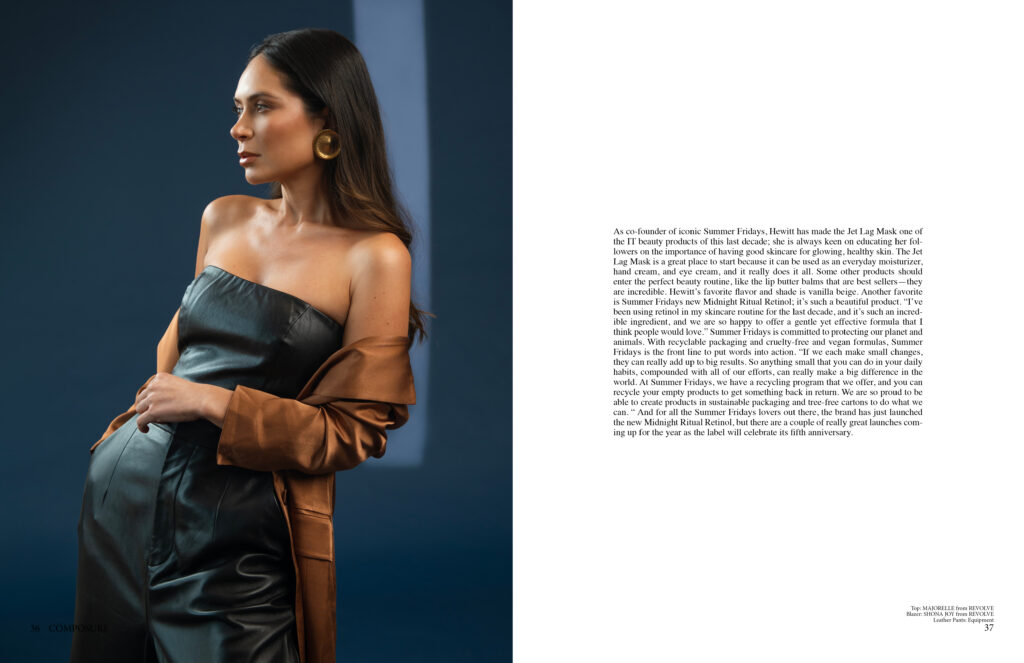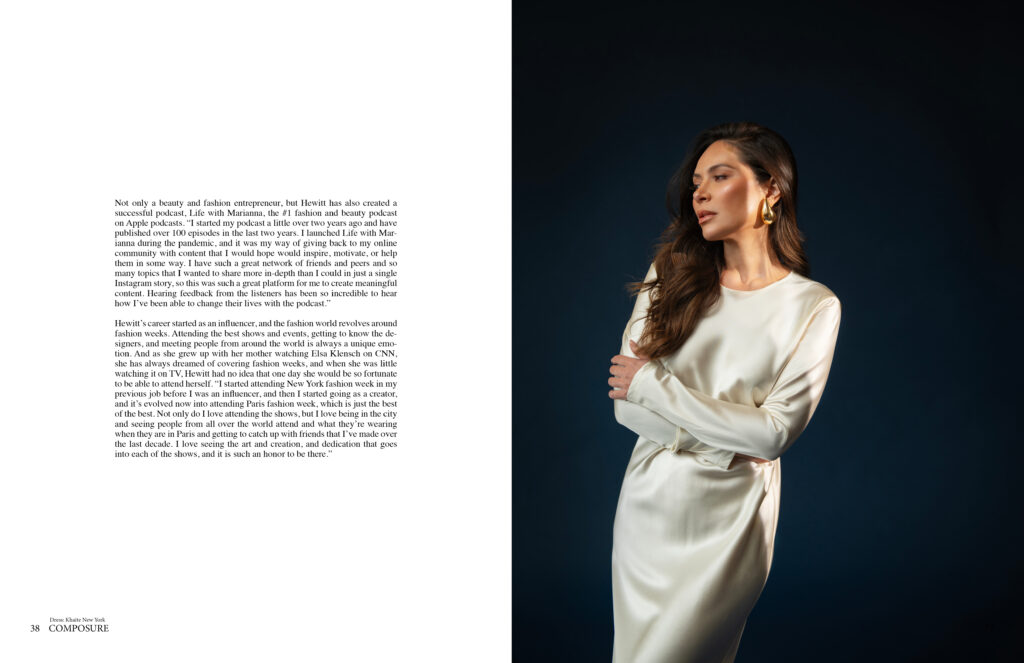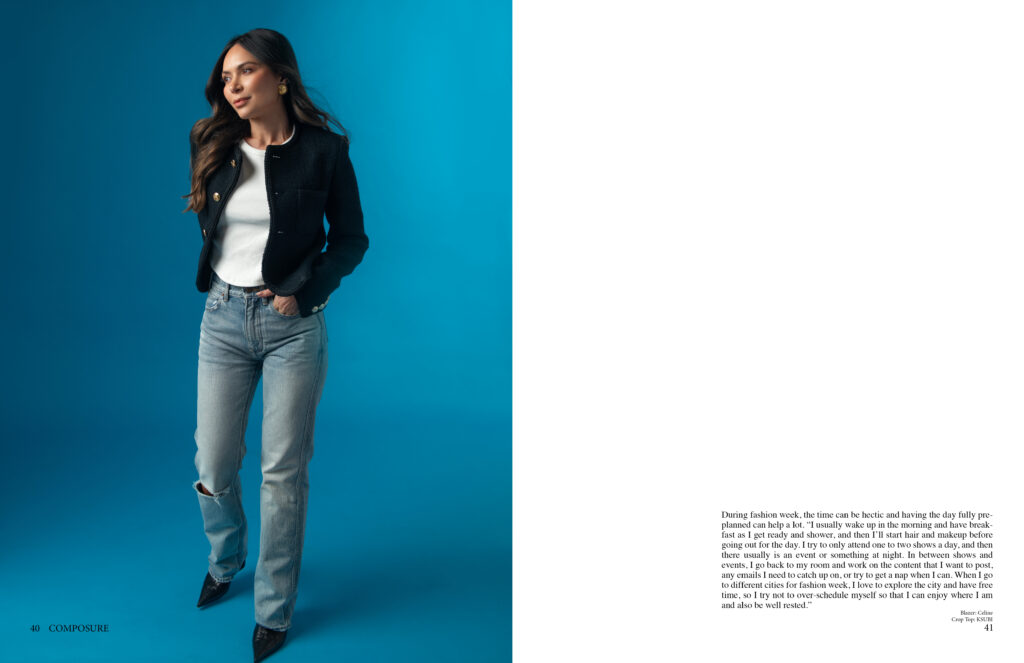 Share your thoughts...