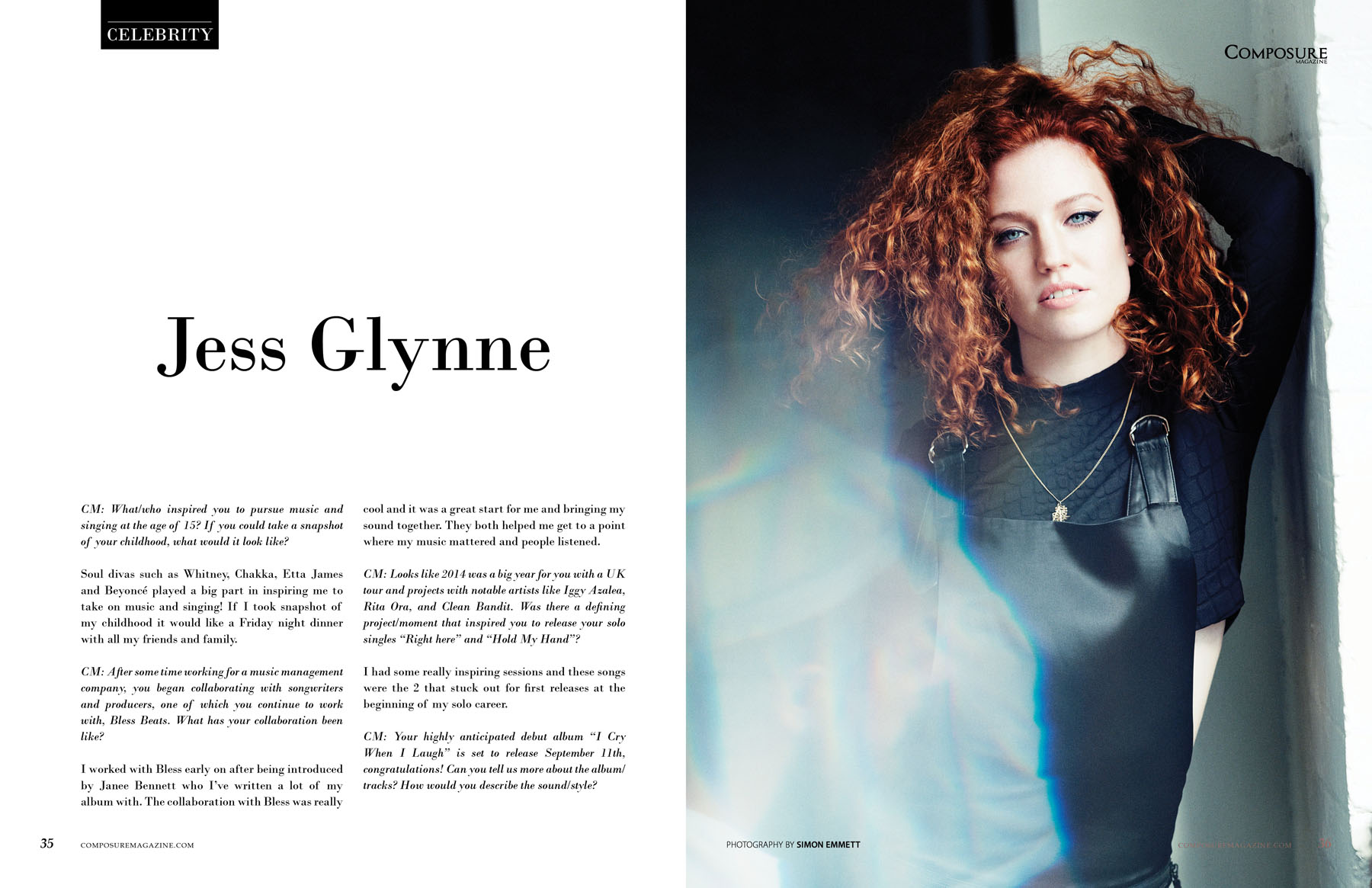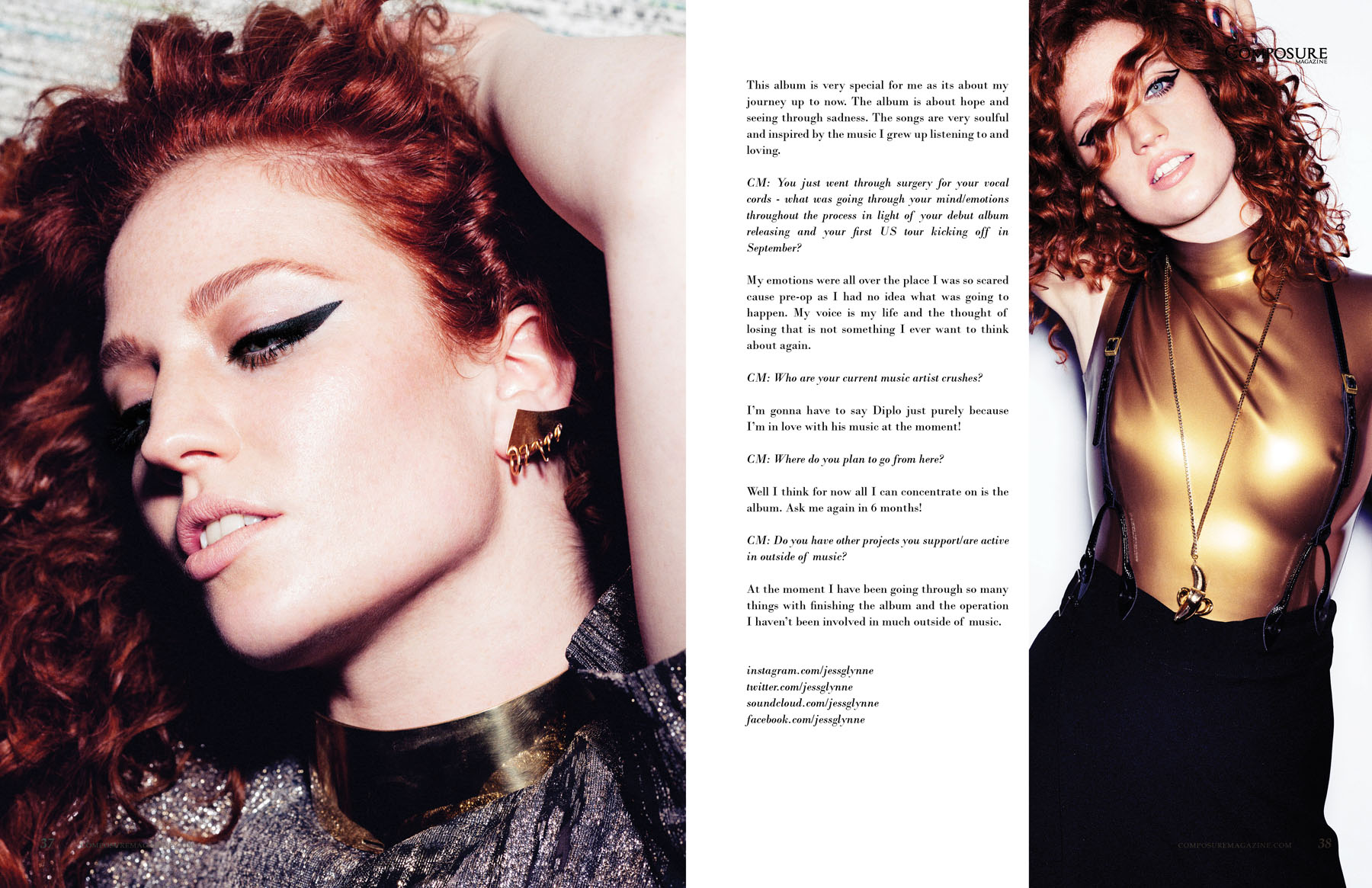 Jess Glynne
CM: What/who inspired you to pursue music and singing at the age of 15? If you could take a snapshot of your childhood, what would it look like?
Soul divas such as Whitney, Chakka, Etta James and Beyoncé played a big part in inspiring me to take on music and singing! If I took snapshot of my childhood it would like a Friday night dinner with all my friends and family.
CM: After some time working for a music management company, you began collaborating with songwriters and producers, one of which you continue to work with, Bless Beats. What has your collaboration been like?
I worked with Bless early on after being introduced by Janee Bennett who I've written a lot of my album with. The collaboration with Bless was really cool and it was a great start for me and bringing my sound together. They both helped me get to a point where my music mattered and people listened.
CM: Looks like 2014 was a big year for you with a UK tour and projects with notable artists like Iggy Azalea, Rita Ora, and Clean Bandit. Was there a defining project/moment that inspired you to release your solo singles "Right here" and "Hold My Hand"?
I had some really inspiring sessions and these songs were the 2 that stuck out for first releases at the beginning of my solo career.
CM: Your highly anticipated debut album "I Cry When I Laugh" is set to release September 11th, congratulations! Can you tell us more about the album/tracks? How would you describe the sound/style?
This album is very special for me as its about my journey up to now. The album is about hope and seeing through sadness. The songs are very soulful and inspired by the music I grew up listening to and loving.
CM: You just went through surgery for your vocal cords – what was going through your mind/emotions throughout the process in light of your debut album releasing and your first US tour kicking off in September?
My emotions were all over the place I was so scared cause pre-op as I had no idea what was going to happen. My voice is my life and the thought of losing that is not something I ever want to think about again.
CM: Who are your current music artist crushes?
I'm gonna have to say Diplo just purely because I'm in love with his music at the moment!
CM: Where do you plan to go from here?
Well I think for now all I can concentrate on is the album. Ask me again in 6 months!
CM: Do you have other projects you support/are active in outside of music?
At the moment I have been going through so many things with finishing the album and the operation I haven't been involved in much outside of music.
instagram.com/jessglynne
twitter.com/jessglynne
soundcloud.com/jessglynne
facebook.com/jessglynne
Share your thoughts...