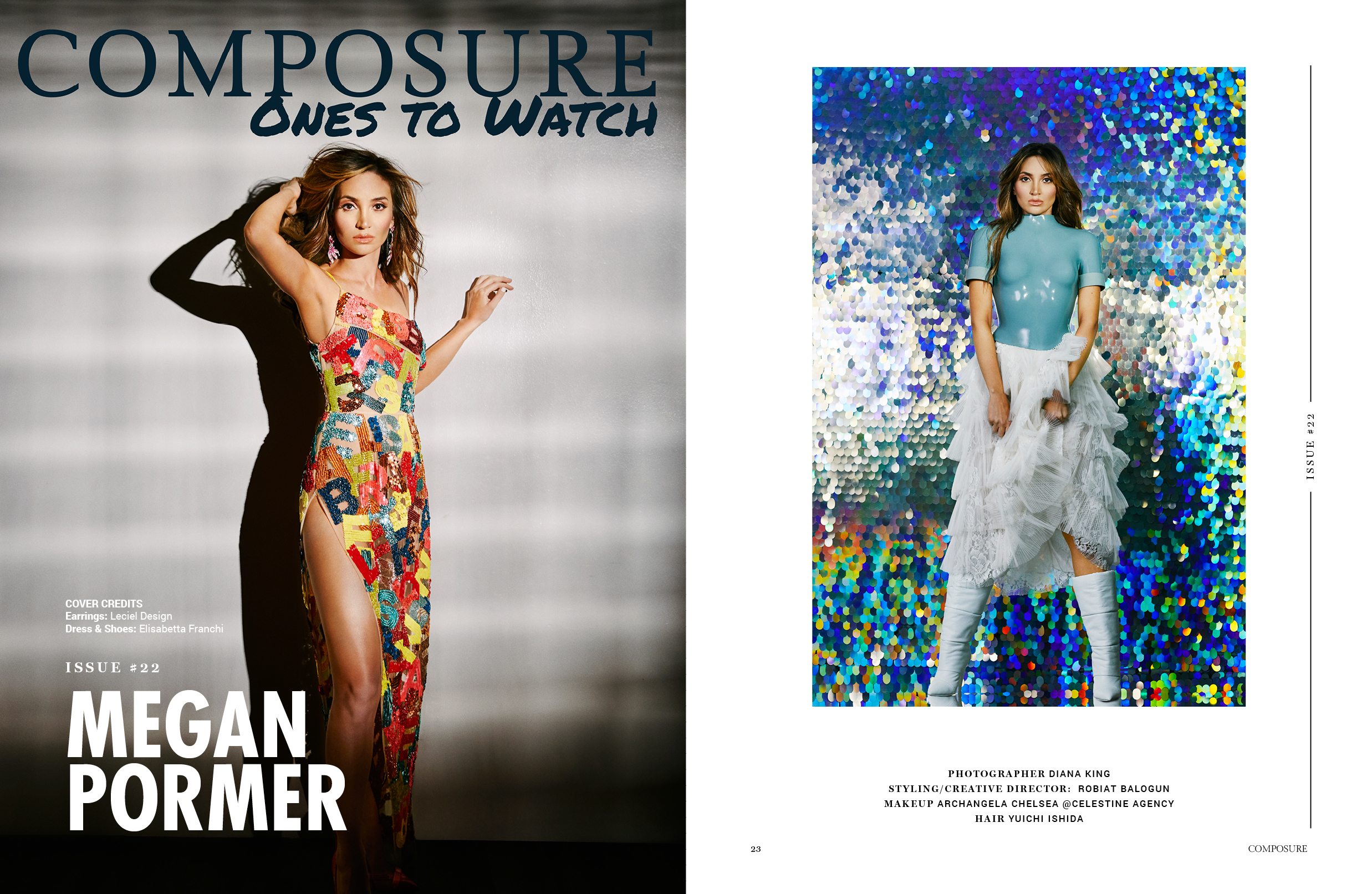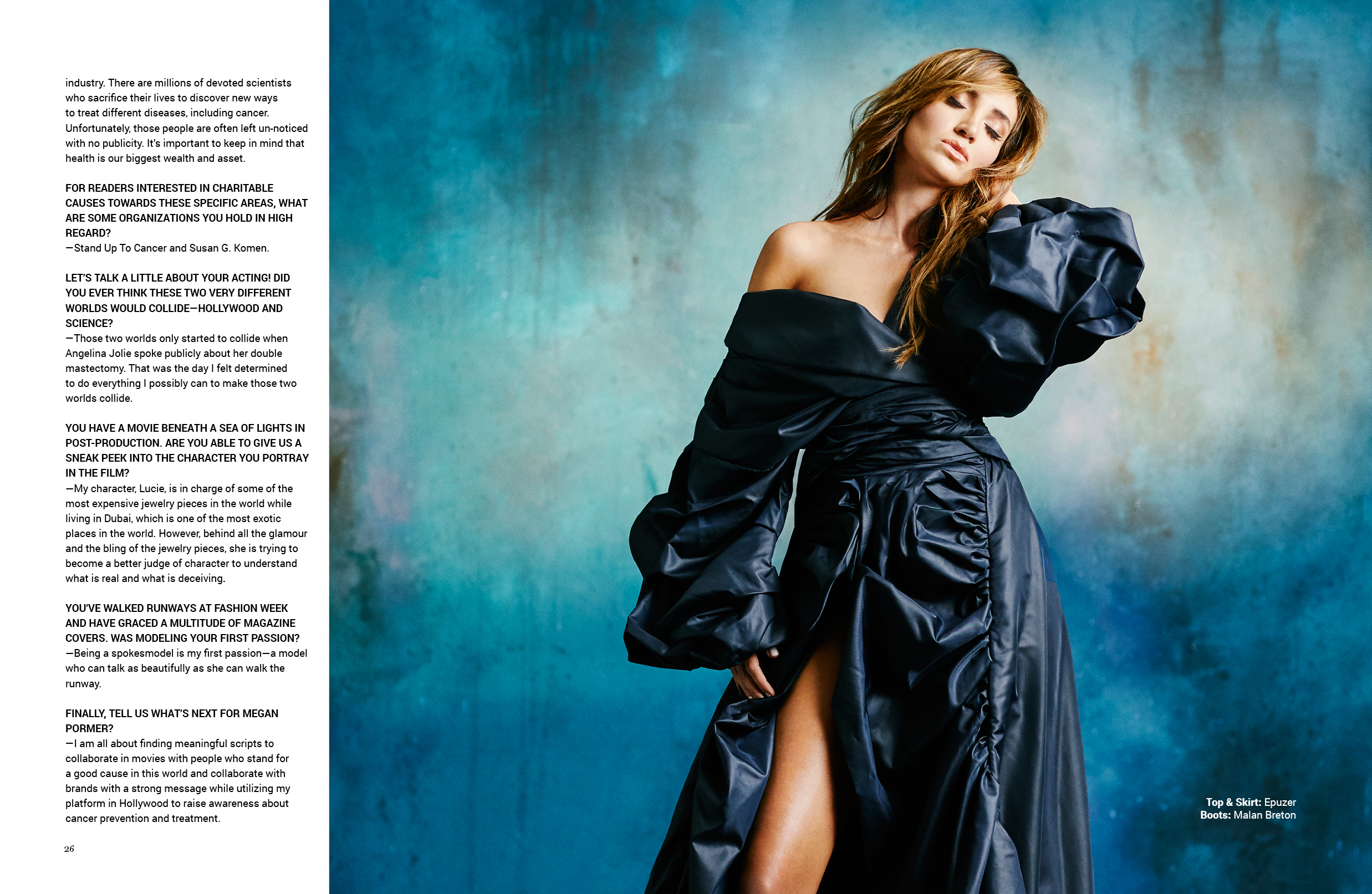 PHOTOGRAPHY BY DIANA KING
CREATIVE DIRECTOR & STYLING BY ROBIAT BALOGUN
MAKEUP BY ARCHANGELA CHELSEA FOR CELESTINE AGENCY
HAIR BY YUICHI ISHIDA
STORY BY MIN A. LEE
You act, model, but most importantly, you're an accomplished biomedical engineer giving voice to the possibilities of genetics testing! What motivated you to pursue this field of study during university? 
My childhood was spent with my grandfather, who was a doctor and was really passionate about medical discoveries and helping his patients. At age 6, I remember crunching vitamin pills and mixing them up and dreaming about inventing a pill that would cure cancer. Helping sick patients is the dearest subject to my heart. I figured with all the new research and discoveries in the medical field, a lot of people who are suffering from different diseases can be disease-free only if they were aware of all the available treatment options. I wanted to be the voice [which] raises that awareness. 
At only 5 years old, you were selected as a United Nations representative for Children's Rights. Tell us how this came about?
I was at kindergarten when a UN representative came for a random visit to evaluate our kindergarten. She asked a lot of questions from different students on what things we want changed and what differences we want to see in the world as a child, and I remember standing up and giving her a lengthy lecture, haha! Next thing I knew, my parents got a call, and they wanted me to become a UN representative. 
At Composure, we aim to bring influencers with strong backgrounds in advocacy to the forefront. How often do you find people lack awareness in cancer and genetics research?
A LOT! That is why I decided to bridge the gap between the medical industry and the entertainment industry. There are millions of devoted scientists who sacrifice their lives to discover new ways to treat different diseases, including cancer. Unfortunately, those people are often left unnoticed with no publicity. It's important to keep in mind that health is our biggest wealth and asset. 
For readers interested in charitable causes towards these specific areas, what are some organizations you hold in high regard?
Stand Up To Cancer and Susan G. Komen.
Let's talk a little about your acting! Did you ever think these two very different worlds would collide—Hollywood and science?
Those two worlds only started to collide when Angelina Jolie spoke publicly about her double mastectomy. That was the day I felt determined to do everything I possibly can to make those two worlds collide. 
You have a movie Beneath a Sea of Lights in post-production. Are you able to give us a sneak peek into the character you portray in the film?
My character, Lucie, is in charge of some of the most expensive jewelry pieces in the world while living in Dubai, which is one of the most exotic places in the world. However, behind all the glamour and the bling of the jewelry pieces, she is trying to become a better judge of character to understand what is real and what is deceiving.
You've walked runways at Fashion Week and have graced a multitude of magazine covers. Was modeling your first passion?
Being a spokesmodel is my first passion—a model who can talk as beautifully as she can walk the runway.
Finally, tell us what's next for Megan Pormer? 
I am all about finding meaningful scripts to collaborate in movies with people who stand for a good cause in this world and collaborate with brands with a strong message while utilizing my platform in Hollywood to raise awareness about cancer prevention and treatment. 
Share your thoughts...