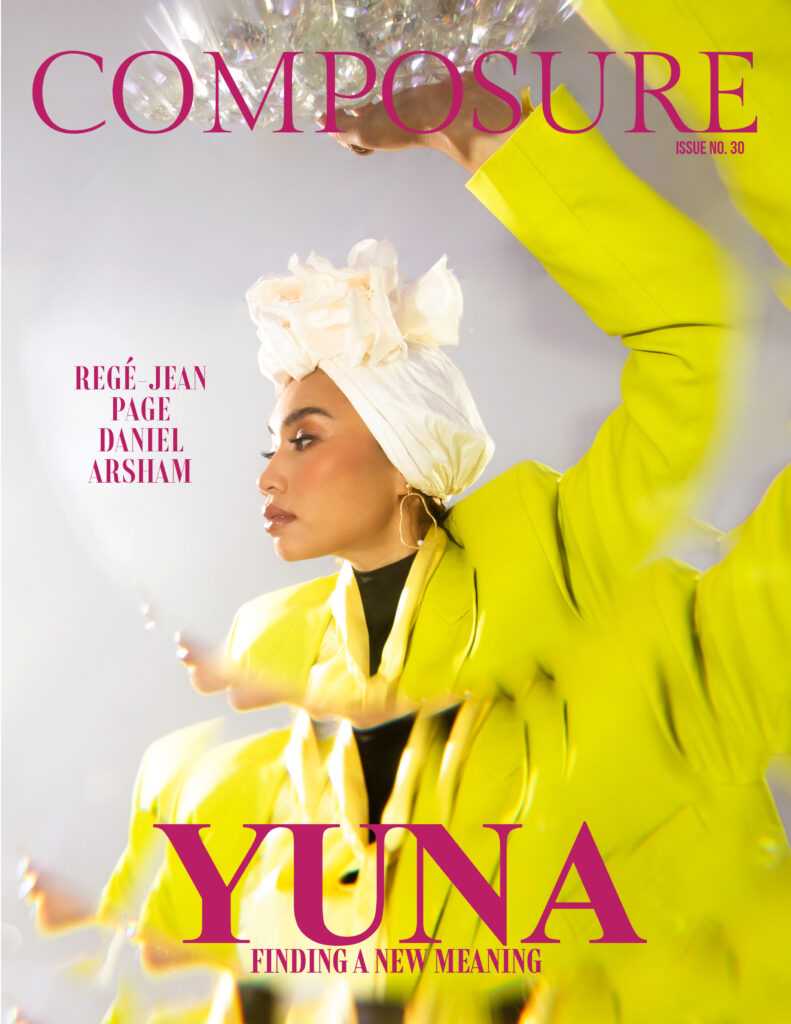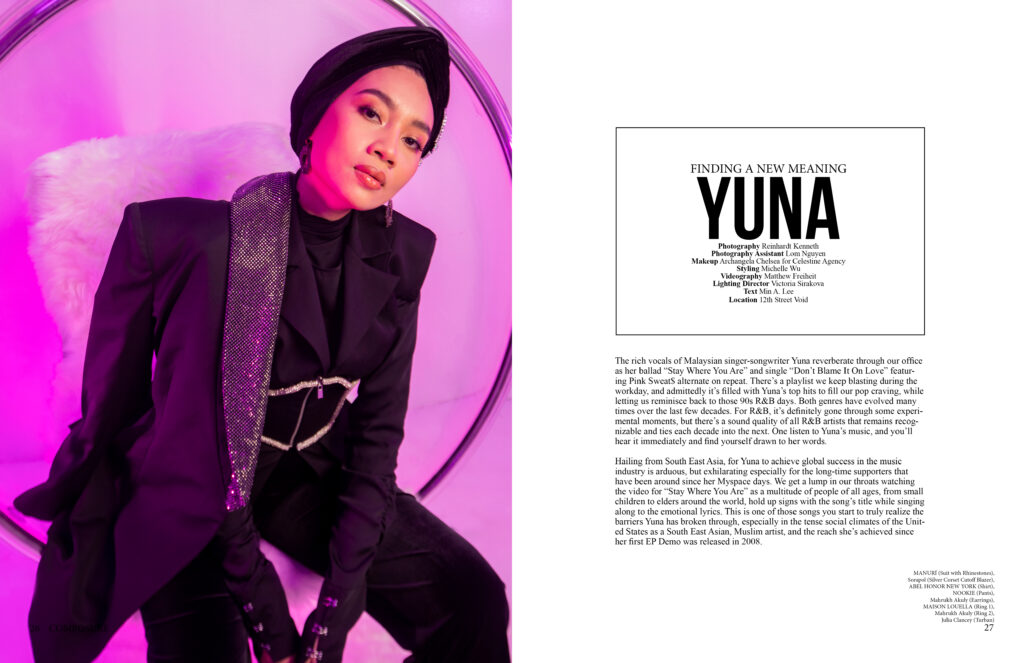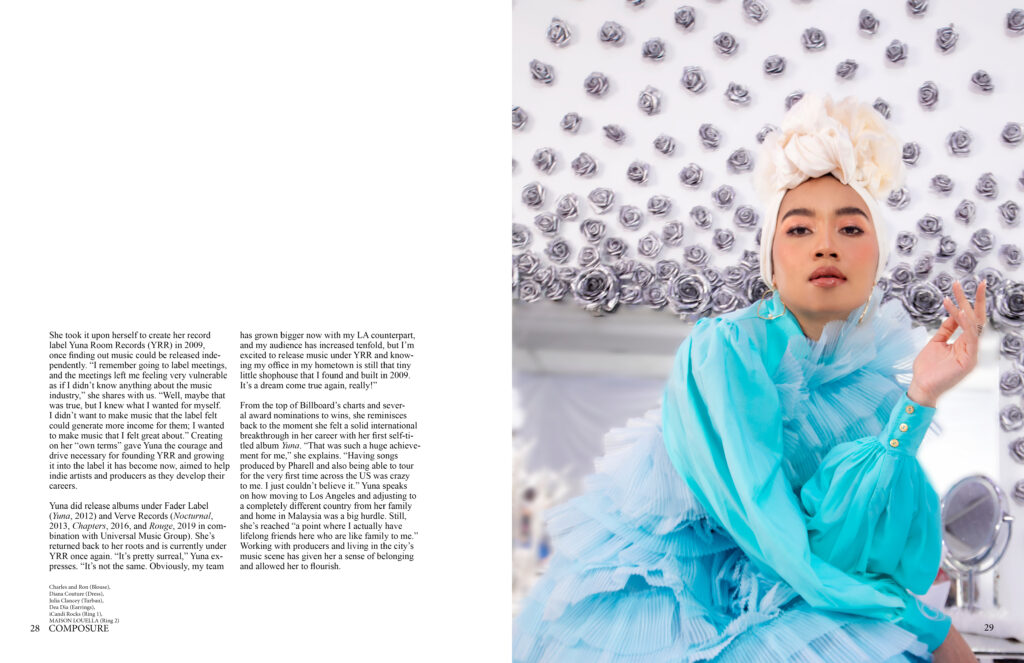 The rich vocals of Malaysian singer-songwriter Yuna reverberate through our office as her ballad "Stay Where You Are" and single "Don't Blame It On Love" featuring Pink Sweat$ alternate on repeat. There's a playlist we keep blasting during the workday, and admittedly it's filled with Yuna's top hits to fill our pop craving, while letting us reminisce back to those 90s R&B days. Both genres have evolved many times over the last few decades. For R&B, it's definitely gone through some experimental moments, but there's a sound quality of all R&B artists that remains recognizable and ties each decade into the next. One listen to Yuna's music, and you'll hear it immediately and find yourself drawn to her words.
Hailing from South East Asia, for Yuna to achieve global success in the music industry is arduous, but exhilarating especially for the long-time supporters that have been around since her Myspace days. We get a lump in our throats watching the video for "Stay Where You Are" as a multitude of people of all ages, from small children to elders around the world, hold up signs with the song's title while singing along to the emotional lyrics. This is one of those songs you start to truly realize the barriers Yuna has broken through, especially in the tense social climates of the United States as a South East Asian, Muslim artist, and the reach she's achieved since her first EP Demo was released in 2008.
She took it upon herself to create her record label Yuna Room Records (YRR) in 2009, once finding out music could be released independently. "I remember going to label meetings, and the meetings left me feeling very vulnerable as if I didn't know anything about the music industry," she shares with us. "Well, maybe that was true, but I knew what I wanted for myself. I didn't want to make music that the label felt could generate more income for them; I wanted to make music that I felt great about." Creating on her "own terms" gave Yuna the courage and drive necessary for founding YRR and growing it into the label it has become now, aimed to help indie artists and producers as they develop their careers.
Yuna did release albums under Fader Label (Yuna, 2012) and Verve Records (Nocturnal, 2013, Chapters, 2016, and Rouge, 2019 in combination with Universal Music Group). She's returned back to her roots and is currently under YRR once again. "It's pretty surreal," Yuna expresses. "It's not the same. Obviously, my team has grown bigger now with my LA counterpart, and my audience has increased tenfold, but I'm excited to release music under YRR and knowing my office in my hometown is still that tiny little shophouse that I found and built in 2009. It's a dream come true again, really!"
From the top of Billboard's charts and several award nominations to wins, she reminisces back to the moment she felt a solid international breakthrough in her career with her first self-titled album Yuna. "That was such a huge achievement for me," she explains. "Having songs produced by Pharell and also being able to tour for the very first time across the US was crazy to me. I just couldn't believe it." Yuna speaks on how moving to Los Angeles and adjusting to a completely different country from her family and home in Malaysia was a big hurdle. Still, she's reached "a point where I actually have lifelong friends here who are like family to me." Working with producers and living in the city's music scene has given her a sense of belonging and allowed her to flourish.
We always seem to find ourselves coming up on the pandemic talk; given that it has yet to end, we find the topic unavoidable. Touching on being able to slow down and how visions of success shift from music to having meaningful relationships with family become heavy as Yuna openly shares how sadly Covid hit home, "I lost my cousin to Covid. She was like a sister to me, and it's just the most horrible thing I've ever experienced. I miss her, and I still regret not spending more time talking to her when she was around, so I don't ever want to be that person again." Our hearts go out to Yuna and her family, who feel the severe loss of their dear loved one. It's a harsh reminder that when we move a hundred miles per hour, something can force us to slam the brakes and take a deep breath because we have to remember where we are going and how we are getting there. "I really don't think I can function the way I was before, just hungry for work and success," she tells us.
With everything Yuna has faced the last two years, she finishes out her interview explaining how she's "at a different place in life," and the music that will come from her will be as well. "I'm taking my time to make something meaningful," she says. "I was working on some music, but I decided to maybe start from scratch and really be present, in the studio with all these wonderful instruments, and just let the music happen." As Yuna heads back into the studio, we hope the music will bring her solace because we know her songs have brought comfort to so many people around the world. One thing we know for sure is whenever it may be, the next release from Yuna will tug at your heart.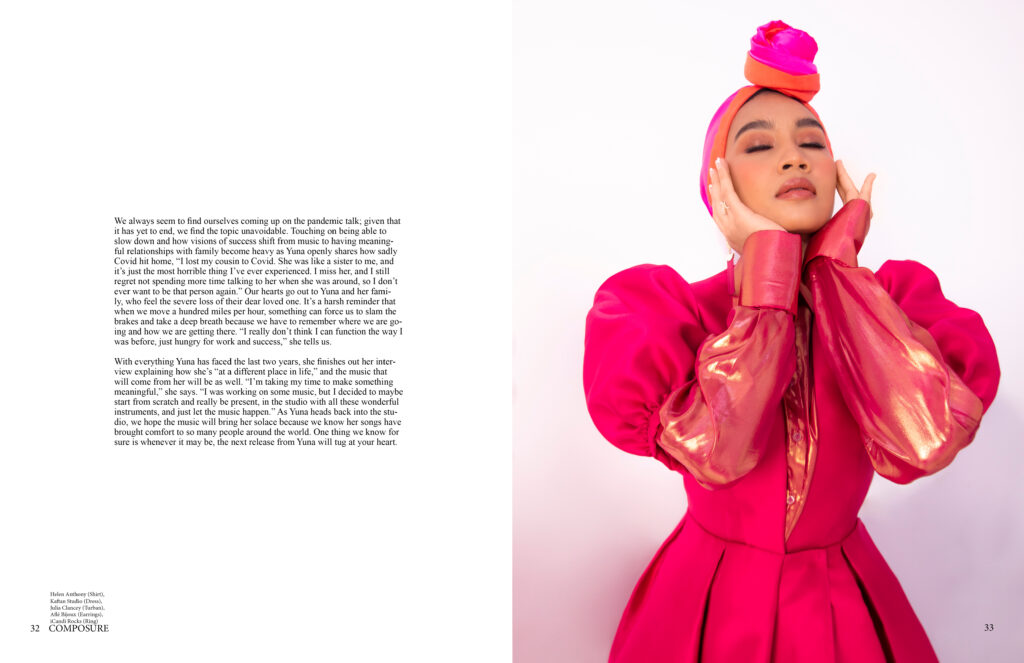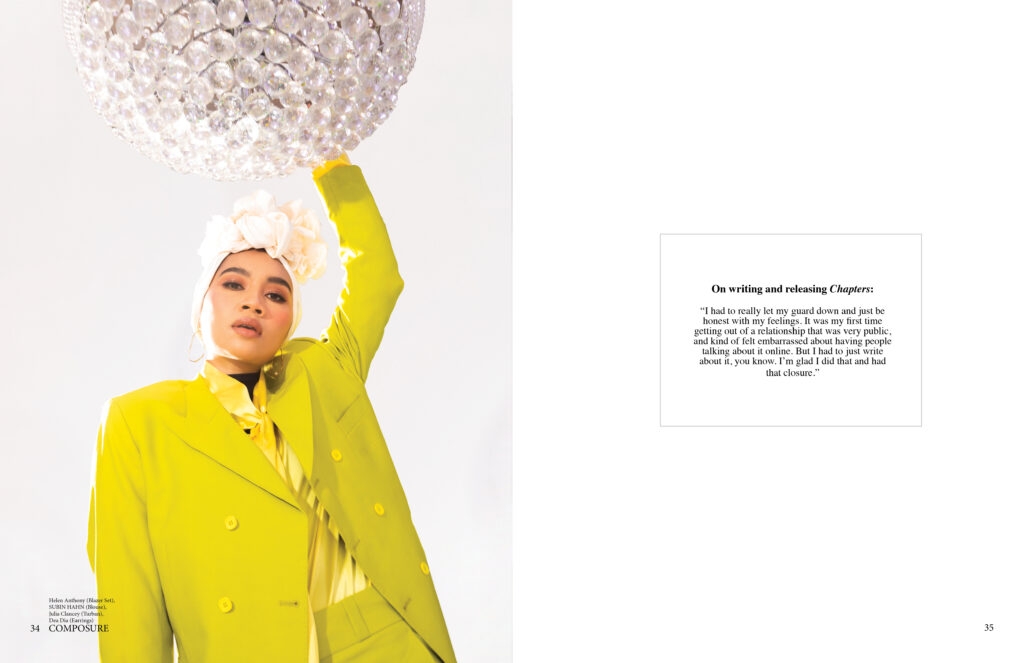 Share your thoughts...