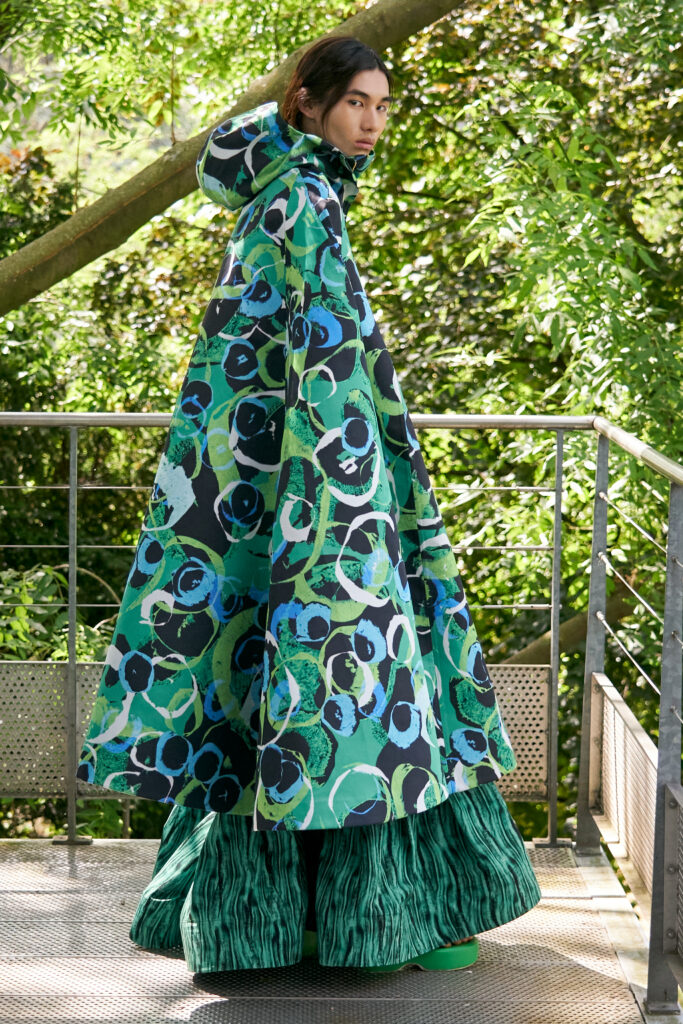 Az Factory was founded by the late genius Alber Elbaz with Richemont in 2020 to 'create beautiful, practical, and solutions-driven fashion that works for everyone.'
With this enormous heritage, AZ Factory has evolved into a multi-disciplinary platform that goes beyond the conventional fashion blueprint, daringly supporting creation and young talent as a creative
collective with a curatorial approach.
With a special intimate show on the grounds of the garden of Fondation Cartier, AZ Factory partnered with Lora Sonney to showcase ten looks inspired by outdoor spaces.
On the mission of encouraging a bridge between young talents and the haute couture rituals, AZ Factory is supporting Lora Sonney, newly graduated from the Master's Program at Geneva's Head in 2021
and was a finalist at Hyeres 2022 during this Haute Couture Seasons. By helping a young designer in their growth path, AZ Factory simultaneously explores the concepts of Limited Edition and Personalization in a synergy that becomes a win-win.
Sonney chose to partner with the textile manufacturer Swiss Maison Jackob Schlaepfer, to elevate her aesthetic and ideas to couture through the limitless possibilities. The choice of location is not a surprise, which becomes a continuation of Sonney's idea, devoted to sustainability and upcycling.
The ruffled volumes so loved by Elbaz and his famous sense of humor are paid homage by Lara in this disrupting collection. The vision of the designer, who took inspiration from gardening and nature in general, is to make the clothes as a second skin in a utilitarian optic.
The trapeze shape is beloved by Sonney and is a trait d'union in the collection for AZ Factory with the unique trapeze coat, with one made of paper.
The color palette takes the imagination into a wild forest.
Helping new talents to become great is a work left open by the great Elbez that AZ Factory continues meticulously and hard to carry on. It is a noble art that is often forgotten when one reaches the top, but, as Antoine De Saint-Exupéry reminds us, "all adults were once children." Thank you, AZ Factory, for always putting this enormous truth into practice.
Share your thoughts...