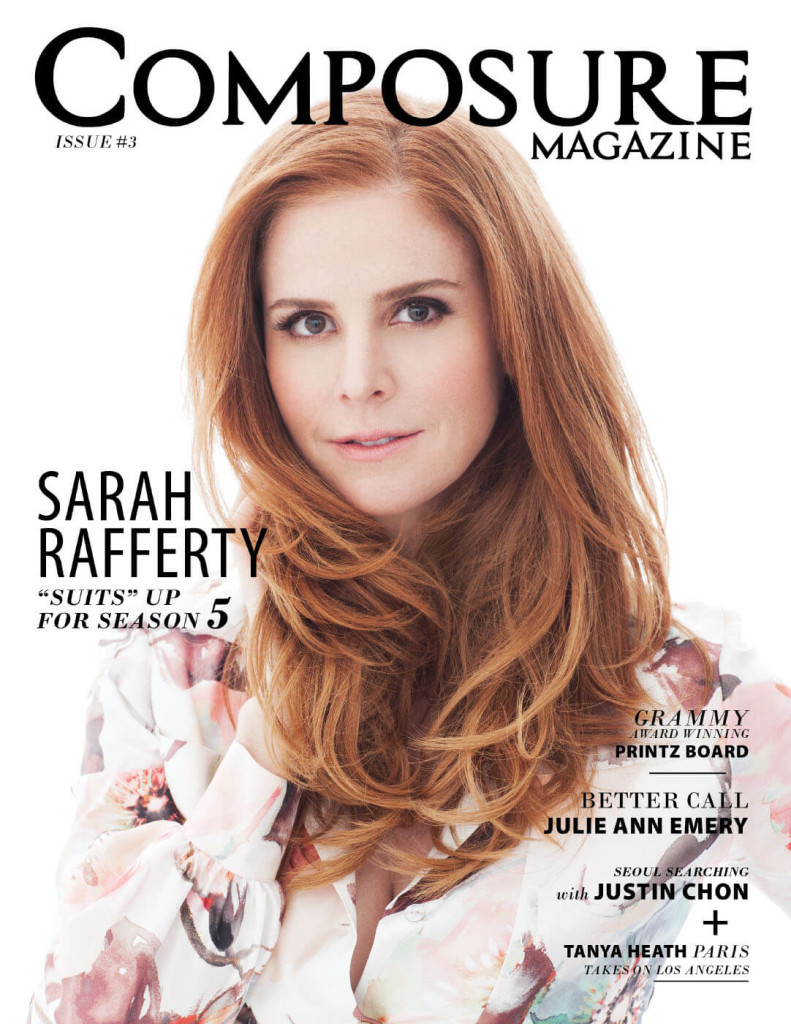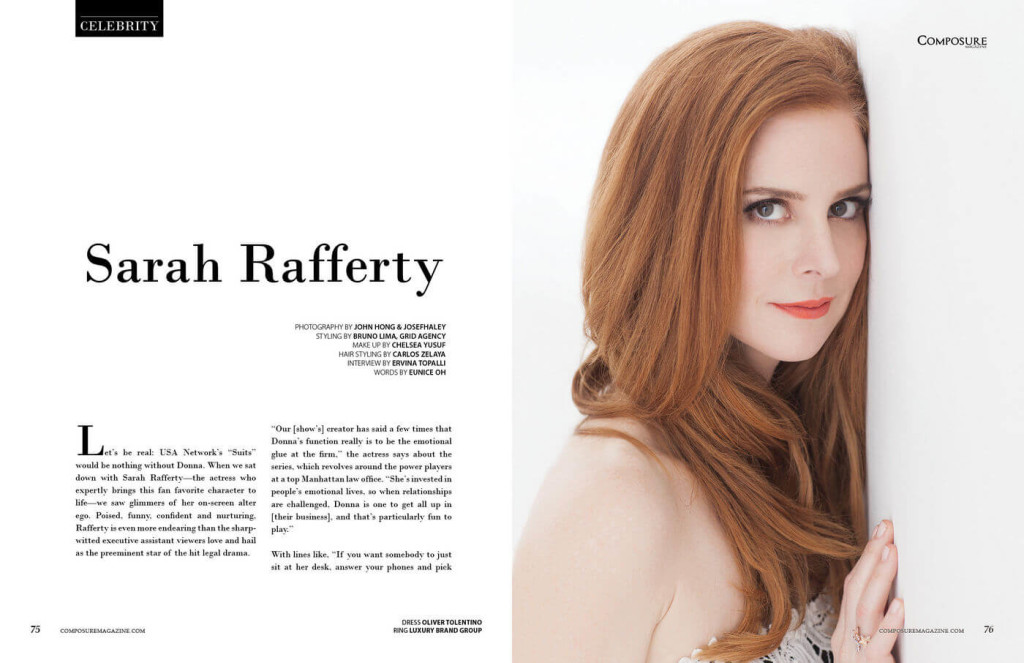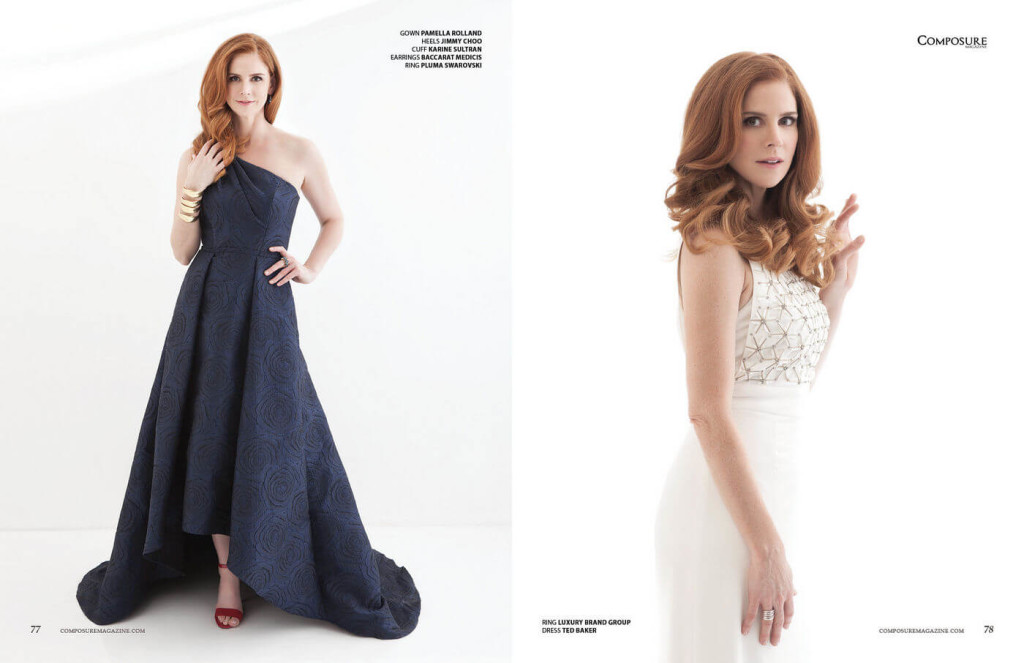 Let's be real: USA Network's "Suits" would be nothing without Donna. When we sat down with Sarah Rafferty—the actress who expertly brings this fan favorite character to life—we saw glimmers of her on-screen alter ego. Poised, funny, confident and nurturing, Rafferty is even more endearing than the sharp-witted executive assistant viewers love and hail as the preeminent star of the hit legal drama.
"Our [show's] creator has said a few times that Donna's function really is to be the emotional glue at the firm," the actress says about the series, which revolves around the power players at a top Manhattan law office. "She's invested in people's emotional lives, so when relationships are challenged, Donna is one to get all up in [their business], and that's particularly fun to play."
With lines like, "If you want somebody to just sit at her desk, answer your phones and pick up your dry cleaning, then put out a want ad, because that's not me," it's clear Donna isn't your stereotypical secretary, and Rafferty masterfully takes on the role of this strong female lead.
A self-proclaimed "theater geek," Rafferty first fell in love with the arts as a young wide-eyed girl growing up in Connecticut. Her parents would drive her and her three sisters to New York City once a year to catch a Broadway show. "I remember feeling [awestruck]," she recalls. From that point, Rafferty had her eyes set on acting.
She started perfecting her craft at Hamilton College, where she double majored in English and Theater and studied theater abroad at the University of Oxford in England. She then continued her training at the Yale School of Drama and received a Master of Fine Arts. It's an impressive resume that Rafferty credits for giving her the confidence to navigate the cutthroat world of auditioning.
"I didn't really know what the path was to becoming an actor," says Rafferty, who comes from an academic family (her mom headed the English department at an all-girls school, while her father worked in finance). "So for me, being in school and studying was a comfortable way to do it. It was a comfortable progression."
Along the way, Rafferty met Gabriel Macht, who now happens to also star in "Suits" as Harvey Specter, the best closer in NYC and, until season 4, Donna's boss. Working with her friend of 20-plus years has its advantages—they trust each other completely and can bring out the best performances in each other—but Rafferty points out one minor drawback.
"[On set] at 4 in the morning, when we're looking at each other and we're playing this boss/secretary dynamic, it's hilarious," she says about her longtime friend. "It's hard because we crack up!"
Something that Rafferty doesn't find too difficult: juggling two daughters (ages 7 and 3, with husband Santtu Seppala) and a hectic filming schedule while living a bicoastal life. It can be challenging at times but it's also "such a blessing [to do what I do] and such an amazing opportunity," Rafferty says humbly. "I'm grateful every day."
Asked what advice she could give others looking to build a strong, respected career in any field, Rafferty jokes she would "advise them to seek advice elsewhere!" before providing a more profound response: "Dig deep and figure out what your super power is."
"Find what you can uniquely contribute and value it," she adds, "Hone it and really understand your own worth."
Judging by Rafferty's accomplishments, it's clear this approach worked.
Catch Sarah Rafferty when season 5 of "Suits" premieres June 24, 9 p.m., on USA Network.
Find out more about Sarah Rafferty on IMDB / Twitter / Instagram
PHOTOGRAPHY BY JOHN HONG & JOSEFHALEY
STYLING BY BRUNO LIMA, GRID AGENCY
MAKE UP BY CHELSEA YUSUF
HAIR STYLING BY CARLOS ZELAYA
INTERVIEW BY ERVINA TOPALLI
WORDS BY EUNICE OH
Share your thoughts...