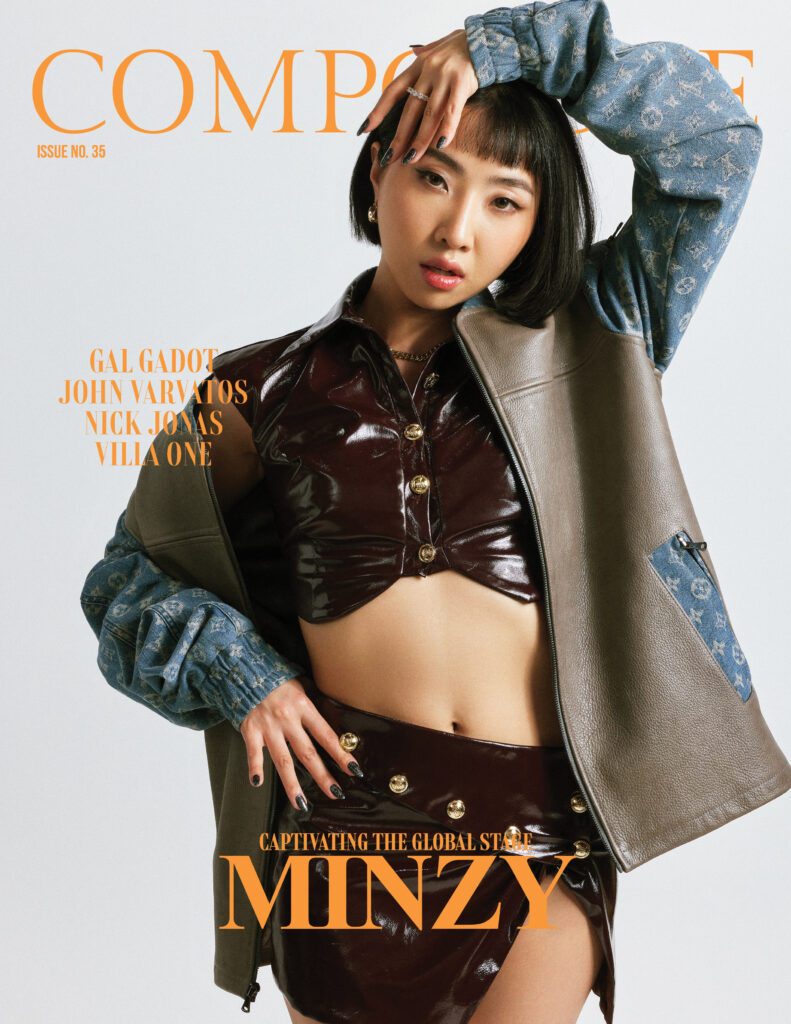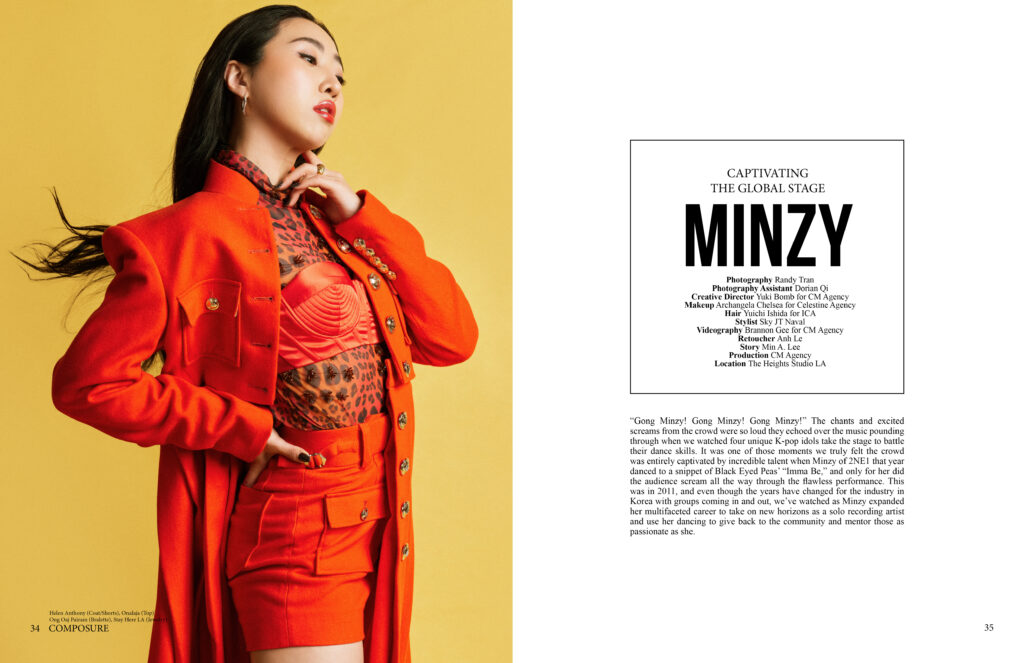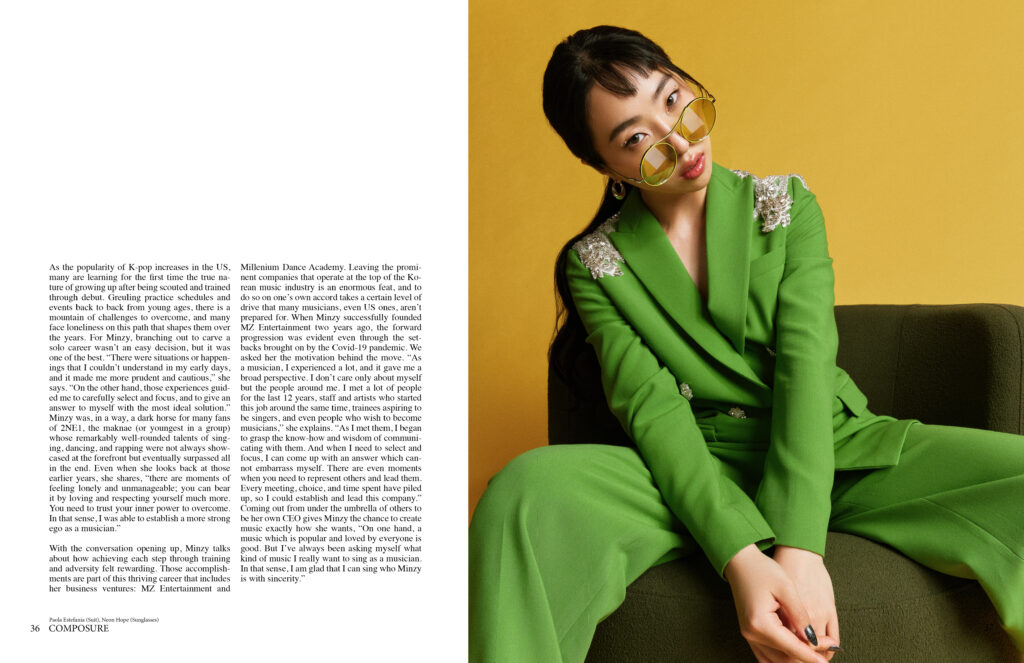 "Gong Minzy! Gong Minzy! Gong Minzy!" The chants and excited screams from the crowd were so loud they echoed over the music pounding through when we watched four unique K-pop idols take the stage to battle their dance skills. It was one of those moments we truly felt the crowd was entirely captivated by incredible talent when Minzy of 2NE1 that year danced to a snippet of Black Eyed Peas' "Imma Be," and only for her did the fans scream all the way through the flawless performance. This was in 2011, and even though the years have changed for the industry in Korea with groups coming in and out, we've watched as Minzy expanded her multifaceted career to take on new horizons as a solo recording artist and use her dancing to give back to the community and mentor those as passionate as she.
As the popularity of K-pop increases in the US, many are learning for the first time the true nature of growing up after being scouted and trained through debut. Greuling practice schedules and events back to back from young ages, there is a mountain of challenges to overcome, and many face loneliness on this path that shapes them over the years. For Minzy, branching out to carve a solo career wasn't an easy decision, but it was one of the best. "There were situations or happenings that I couldn't understand in my early days, and it made me more prudent and cautious," she says. "On the other hand, those experiences guided me to carefully select and focus, and to give an answer to myself with the most ideal solution." Minzy was, in a way, a dark horse for many fans of 2NE1, the maknae (or youngest in a group) whose remarkably well-rounded talents of singing, dancing, and rapping were not always showcased at the forefront but eventually surpassed all in the end. Even when she looks back at those earlier years, she shares, "there are moments of feeling lonely and unmanageable; you can bear it by loving and respecting yourself much more. You need to trust your inner power to overcome. In that sense, I was able to establish a more strong ego as a musician."
With the conversation opening up, Minzy talks about how achieving each step through training and adversity felt rewarding. Those accomplishments are part of this thriving career that includes her business ventures: MZ Entertainment and Millenium Dance Academy. Leaving the prominent companies that operate at the top of the Korean music industry is an enormous feat, and to do so on one's own accord takes a certain level of drive that many musicians, even US ones, aren't prepared for. When Minzy successfully founded MZ Entertainment two years ago, the forward progression was evident even through the setbacks brought on by the Covid-19 pandemic. We asked her the motivation behind the move. "As a musician, I experienced a lot, and it gave me a broad perspective. I don't care only about myself but the people around me. I met a lot of people for the last 12 years, staff and artists who started this job around the same time, trainees aspiring to be singers, and even people who wish to become musicians," she explains. "As I met them, I began to grasp the know-how and wisdom of communicating with them. And when I need to select and focus, I can come up with an answer which cannot embarrass myself. There are even moments when you need to represent others and lead them. Every meeting, choice, and time spent have piled up, so I could establish and lead this company." Coming out from under the umbrella of others to be her own CEO gives Minzy the chance to create music exactly how she wants, "On one hand, a music which is popular and loved by everyone is good. But I've always been asking myself what kind of music I really want to sing as a musician. In that sense, I am glad that I can sing who Minzy is with sincerity."
While MZ Entertainment is just shy of two years since being founded, Minzy's first leading venture, the famous Millenium Dance Academy, has been going strong for over six years, soon to be seven in the fall. "Time flies so fast! It feels like yesterday since I've established the Millenium Dance Academy. Many talented people came by, and we were able to train some k-pop artists. Now, there are even trainees who are preparing to debut under famous agencies," she expresses. "As I've been watching their growth process closely, I am so proud of them and looking forward to seeing their future as well as the future of K-pop. They are the ones who are going to lead the future of K-pop, and it is the most fruitful and rewarding time for me to see their progress and debut." The dance academy is a labor of love. Mentoring and giving back are two things that set Minzy apart from others. Her love for teaching and sharing her gifts attract more and more to the school. Many find a place of solace within dance, and having someone as iconic as Minzy to lead them is a compelling time in their lives that will help guide their own careers and memories.
This bolder inner confidence shines through, even on set for the cover shoot, and we learn from Minzy that the conflicts throughout life have impacted her beliefs. She recalls a time when her grandmother "once gave her opinion to stop ancestral rites, which was quite exceptional as a woman at that time in Korea. But since she gave her voice out, my family no longer holds the traditional service." The courage it took her grandmother to step out of a shadow shaped Minzy's self-awareness, and her words of advice are not to be taken lightly. "From that conflict, I came to believe that we can accomplish whatever we wish to do with our own power. It is not only for me, not only in Korea. It is the same everywhere, for the girls who are living in this very moment. There are times when we need to get up the nerve and fight back. I hope you can speak up without any hesitation."
As these successes continue, it doesn't stop Minzy from pursuing new heights. When it comes to remaining passionate this many years since being scouted, she says it's because of her fans! "All the love and support keeps me trying different kinds of music," she exclaims. "They give me all those passion and motivation for music, and I always think over what other image of Minzy I could provide for them." Her gratitude towards them for loving and listening to her songs will always be a primary factor in approaching what's next. We found out just how deep this feeling runs for Minzy during the interview when she explained the reasoning behind her latest singles, "Teamo" and "Fantabulous," when asked about her influences. "I get inspiration from my fans, who are my muse," she says. "'Teamo' was inspired by a fan meeting in Brazil. Due to Covid-19, I couldn't meet them directly but connected through VC. After that, I wanted to deliver my message that I love them in their language. This song was dedicated to them. The genre of it is Latin pop, which is one of my favorites. I love to dance with Latin pop beats, and those two songs, 'Teamo' and 'Fantabulous,' are of its origin."
To all the fans who read this, there's so much warmth flowing from Minzy when she speaks; it's equally inspiring to us, and what she will create in the future for them—we can't wait! With hints of new music for the next album, upcoming collaborations, and projects, so many exciting things are about to happen; she tells us, "On June 17th [in Los Angeles], K-town Night Market Festival is going to be held! And I'll be there performing, so I hope you'll be there." For those stateside on the West Coast, this is a chance to see Minzy's spectacular stage presence and why fans have continued to embrace her since the 2NE1 days; it is undeniably easy to fall in love with her powerful vocals and choreography. Knowing Minzy always gives her fullest to every endeavor as a global artist, it's fantastic to watch her connect fans worldwide to each other through dance and music—two wonderfully universal things everyone can appreciate and understand no matter the language.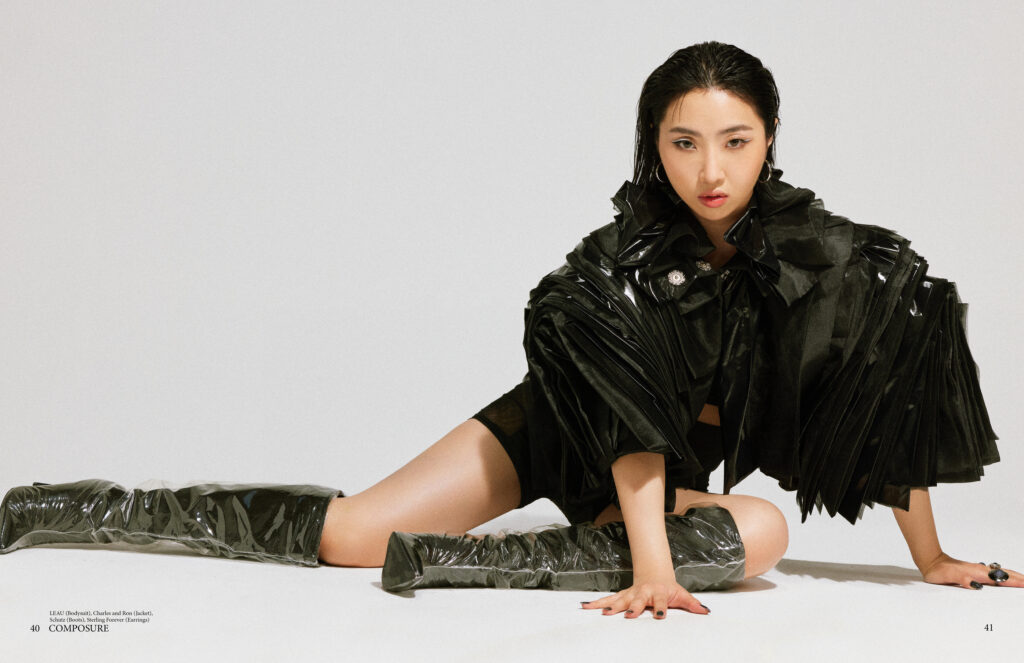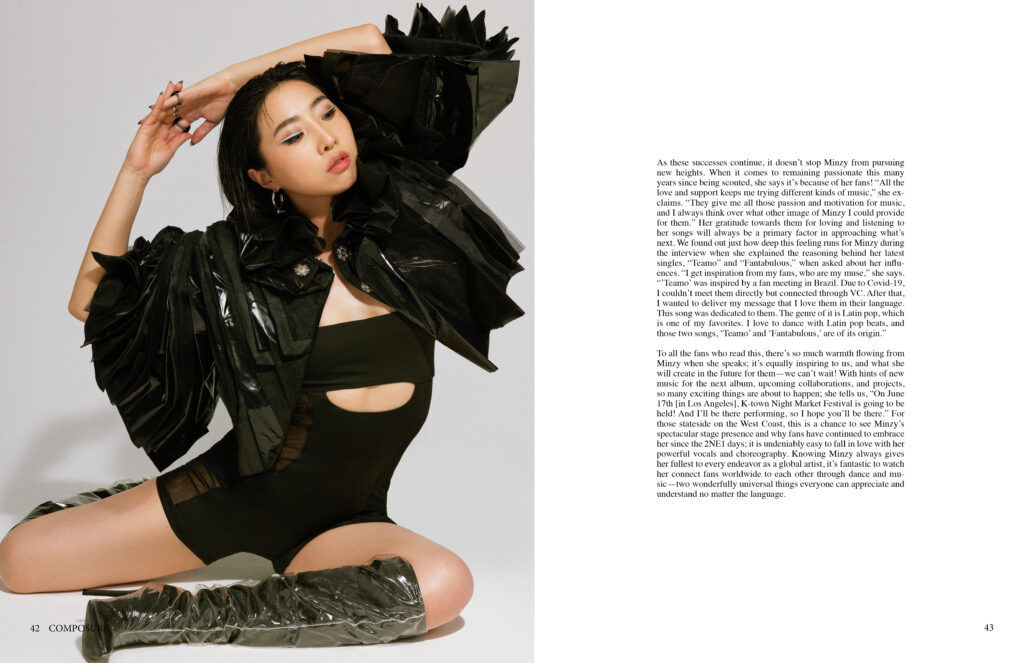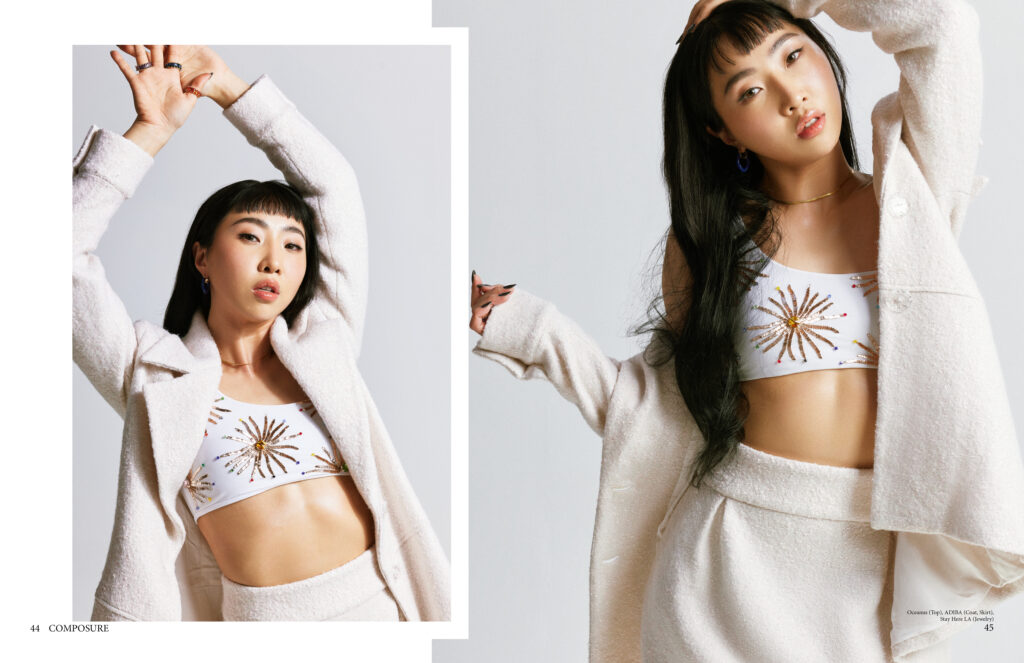 Share your thoughts...