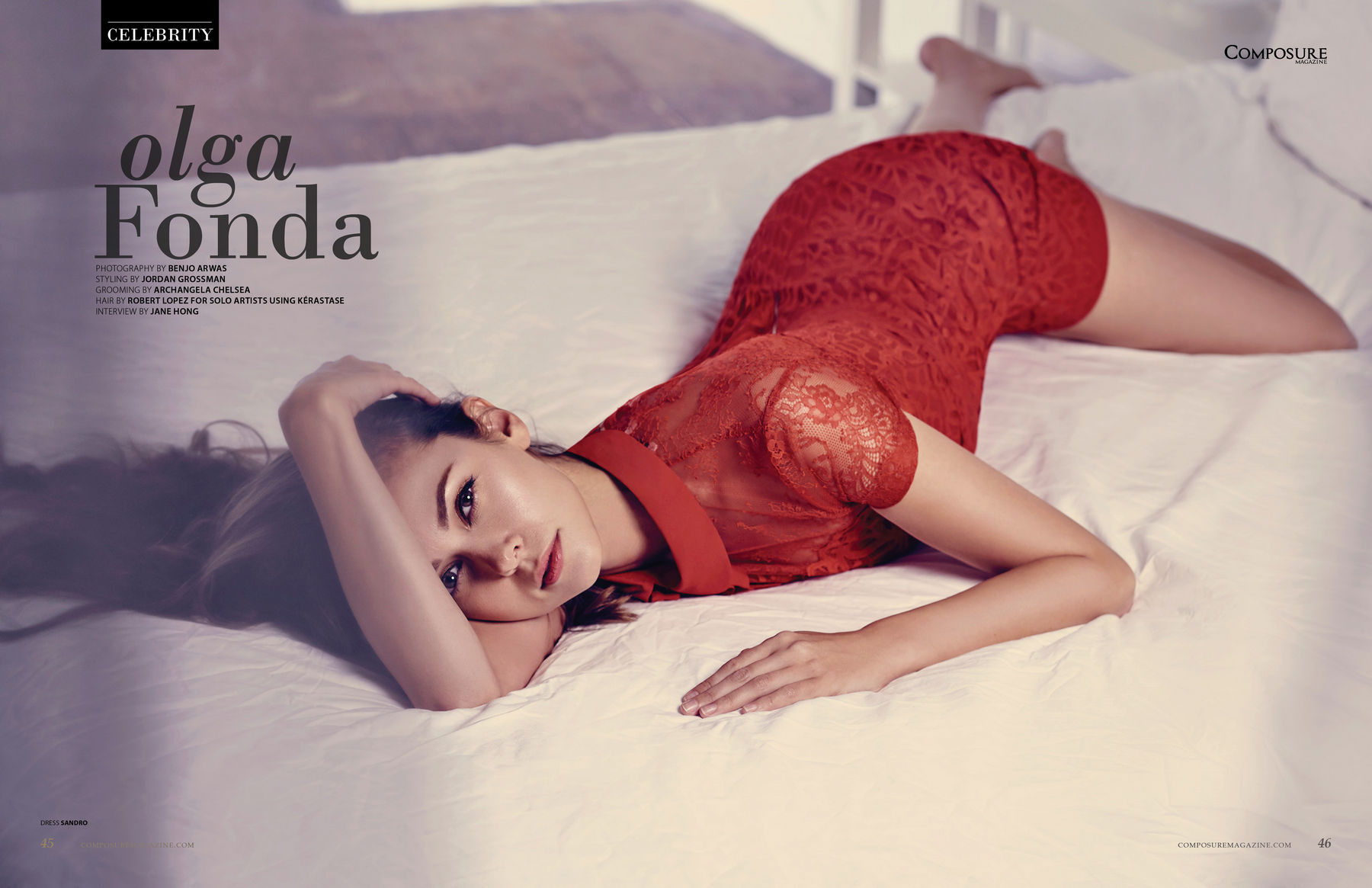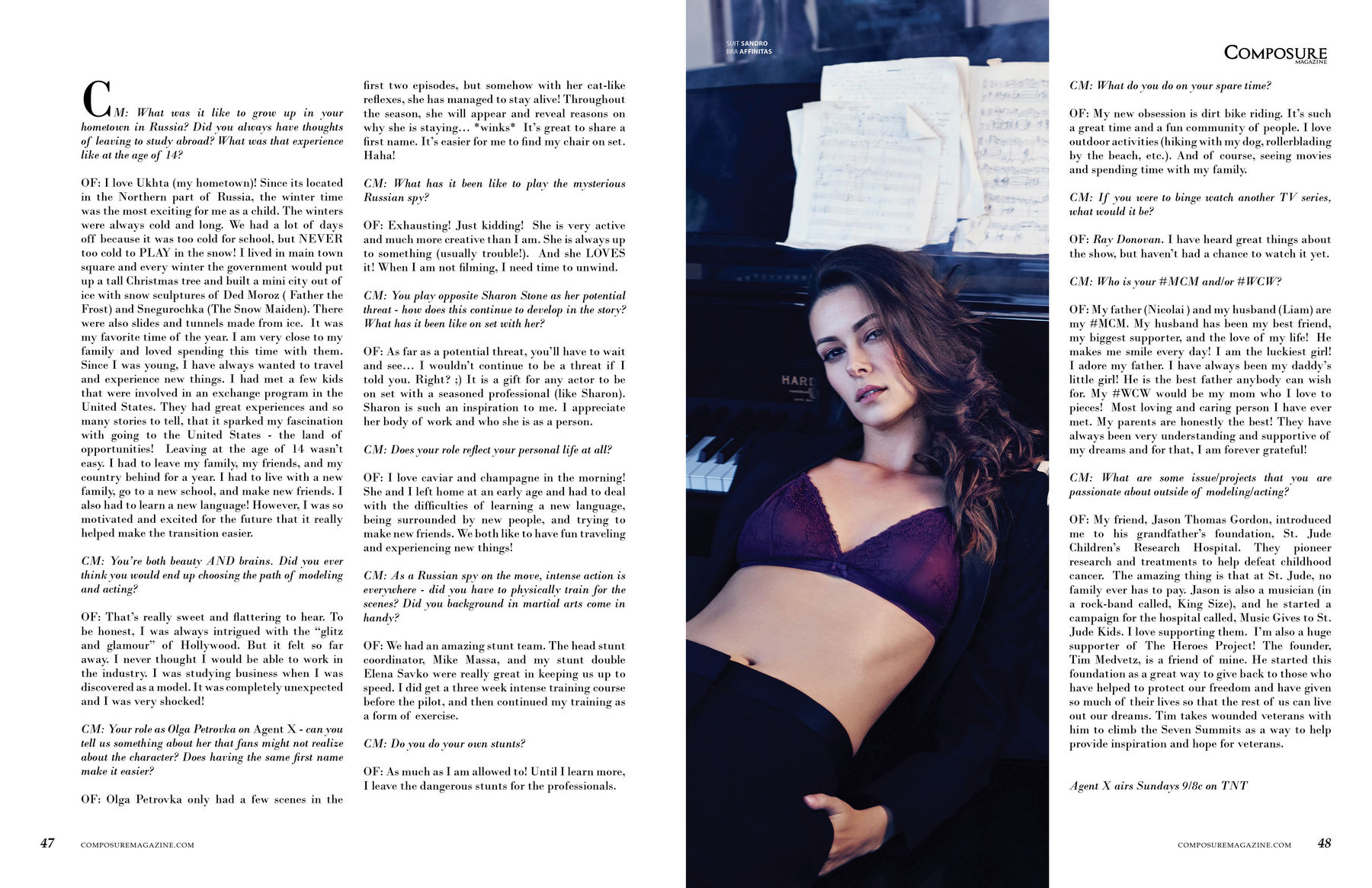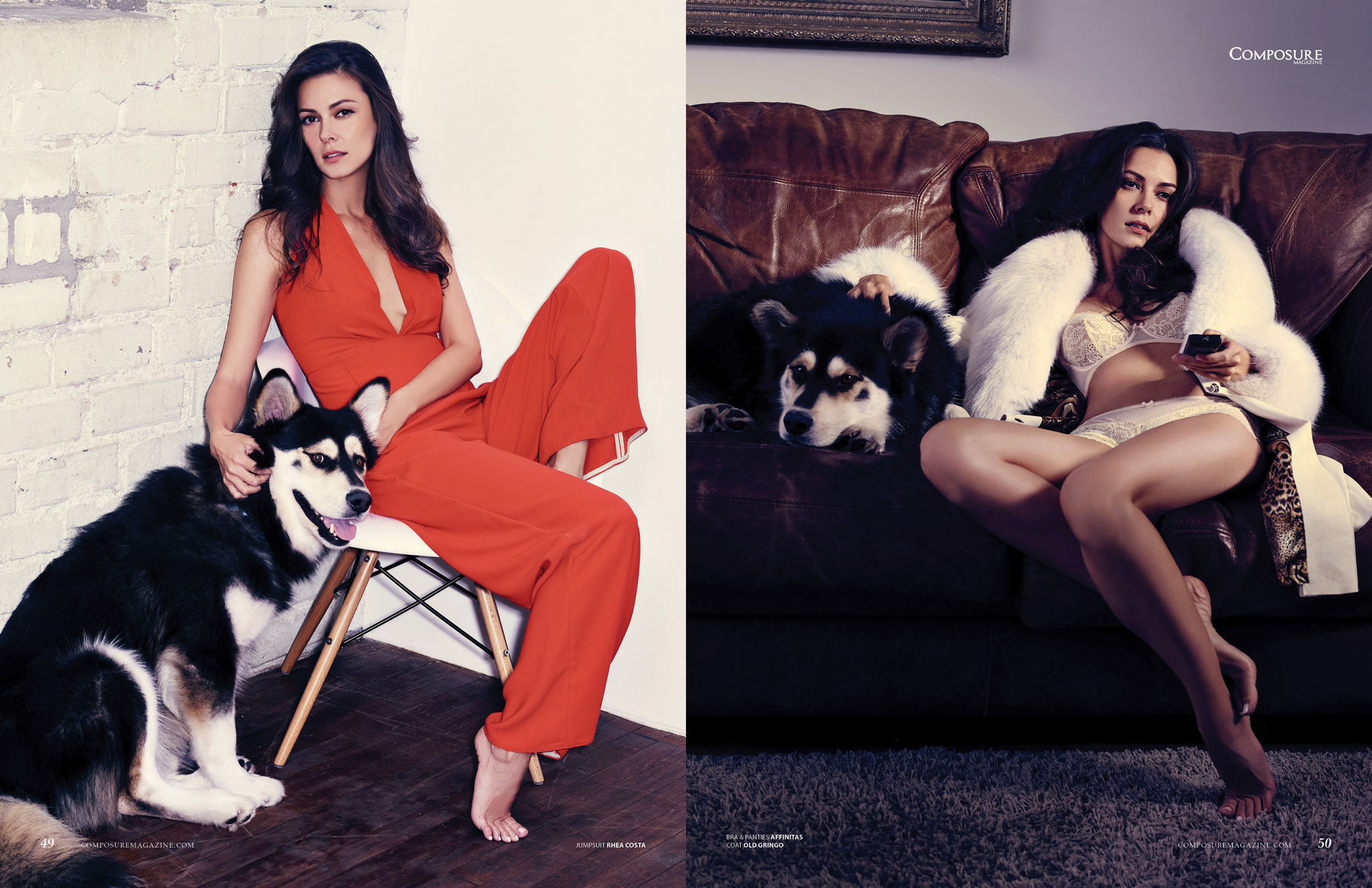 Olga Fonda
CM: What was it like to grow up in your hometown in Russia? Did you always have thoughts of leaving to study abroad? What was that experience like at the age of 14?
OF: I love Ukhta (my hometown)! Since its located in the Northern part of Russia, the winter time was the most exciting for me as a child. The winters were always cold and long. We had a lot of days off because it was too cold for school, but NEVER too cold to PLAY in the snow! I lived in main town square and every winter the government would put up a tall Christmas tree and built a mini city out of ice with snow sculptures of Ded Moroz ( Father the Frost) and Snegurochka (The Snow Maiden). There were also slides and tunnels made from ice. It was my favorite time of the year. I am very close to my family and loved spending this time with them. Since I was young, I have always wanted to travel and experience new things. I had met a few kids that were involved in an exchange program in the United States. They had great experiences and so many stories to tell, that it sparked my fascination with going to the United States – the land of opportunities! Leaving at the age of 14 wasn't easy. I had to leave my family, my friends, and my country behind for a year. I had to live with a new family, go to a new school, and make new friends. I also had to learn a new language! However, I was so motivated and excited for the future that it really helped make the transition easier.
CM: You're both beauty AND brains. Did you ever think you would end up choosing the path of modeling and acting?
OF: That's really sweet and flattering to hear. To be honest, I was always intrigued with the "glitz and glamour" of Hollywood. But it felt so far away. I never thought I would be able to work in the industry. I was studying business when I was discovered as a model. It was completely unexpected and I was very shocked!
CM: Your role as Olga Petrovka on Agent X – can you tell us something about her that fans might not realize about the character? Does having the same first name make it easier?
OF: Olga Petrovka only had a few scenes in the first two episodes, but somehow with her cat-like reflexes, she has managed to stay alive! Throughout the season, she will appear and reveal reasons on why she is staying… *winks* It's great to share a first name. It's easier for me to find my chair on set. Haha!
CM: What has it been like to play the mysterious Russian spy?
OF: Exhausting! Just kidding! She is very active and much more creative than I am. She is always up to something (usually trouble!). And she LOVES it! When I am not filming, I need time to unwind.
CM: You play opposite Sharon Stone as her potential threat – how does this continue to develop in the story? What has it been like on set with her?
OF: As far as a potential threat, you'll have to wait and see… I wouldn't continue to be a threat if I told you. Right? 😉 It is a gift for any actor to be on set with a seasoned professional (like Sharon). Sharon is such an inspiration to me. I appreciate her body of work and who she is as a person.
CM: Does your role reflect your personal life at all?
OF: I love caviar and champagne in the morning! She and I left home at an early age and had to deal with the difficulties of learning a new language, being surrounded by new people, and trying to make new friends. We both like to have fun traveling and experiencing new things!
CM: As a Russian spy on the move, intense action is everywhere – did you have to physically train for the scenes? Did you background in martial arts come in handy?
OF: We had an amazing stunt team. The head stunt coordinator, Mike Massa, and my stunt double Elena Savko were really great in keeping us up to speed. I did get a three week intense training course before the pilot, and then continued my training as a form of exercise.
CM: Do you do your own stunts?
OF: As much as I am allowed to! Until I learn more, I leave the dangerous stunts for the professionals.
CM: What do you do on your spare time?
OF: My new obsession is dirt bike riding. It's such a great time and a fun community of people. I love outdoor activities (hiking with my dog, rollerblading by the beach, etc.). And of course, seeing movies and spending time with my family.
CM: If you were to binge watch another TV series, what would it be?
OF: Ray Donovan. I have heard great things about the show, but haven't had a chance to watch it yet.
CM: Who is your #MCM and/or #WCW?
OF: My father (Nicolai ) and my husband (Liam) are my #MCM. My husband has been my best friend, my biggest supporter, and the love of my life! He makes me smile every day! I am the luckiest girl! I adore my father. I have always been my daddy's little girl! He is the best father anybody can wish for. My #WCW would be my mom who I love to pieces! Most loving and caring person I have ever met. My parents are honestly the best! They have always been very understanding and supportive of my dreams and for that, I am forever grateful!
CM: What are some issue/projects that you are passionate about outside of modeling/acting?
OF: My friend, Jason Thomas Gordon, introduced me to his grandfather's foundation, St. Jude Children's Research Hospital. They pioneer research and treatments to help defeat childhood cancer. The amazing thing is that at St. Jude, no family ever has to pay. Jason is also a musician (in a rock-band called, King Size), and he started a campaign for the hospital called, Music Gives to St. Jude Kids. I love supporting them. I'm also a huge supporter of The Heroes Project! The founder, Tim Medvetz, is a friend of mine. He started this foundation as a great way to give back to those who have helped to protect our freedom and have given so much of their lives so that the rest of us can live out our dreams. Tim takes wounded veterans with him to climb the Seven Summits as a way to help provide inspiration and hope for veterans.
Agent X airs Sundays 9/8c on TNT
PHOTOGRAPHY BY BENJO ARWAS
STYLING BY JORDAN GROSSMAN
GROOMING BY ARCHANGELA CHELSEA
HAIR BY ROBERT LOPEZ FOR SOLO ARTISTS USING KÉRASTASE
INTERVIEW BY JANE HONG
Share your thoughts...