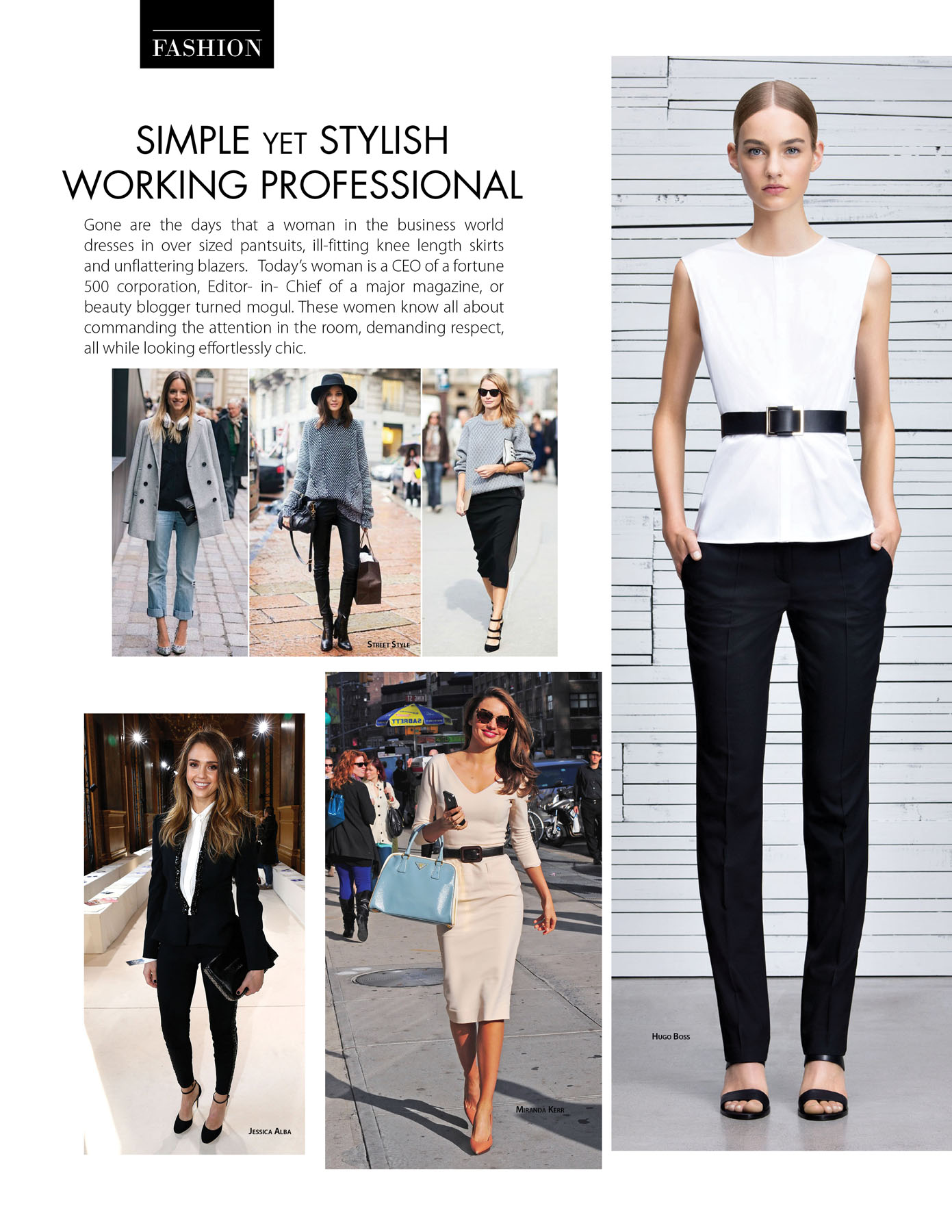 Simple yet Stylish Working Professional
Gone are the days that a woman in the business world dresses in over sized pantsuits, ill-fitting knee length skirts and unflattering blazers. Today's woman is a CEO of a fortune 500 corporation, Editor- in- Chief of a major magazine, or beauty blogger turned mogul. These women know all about commanding the attention in the room, demanding respect, all while looking effortlessly chic.
Share your thoughts...