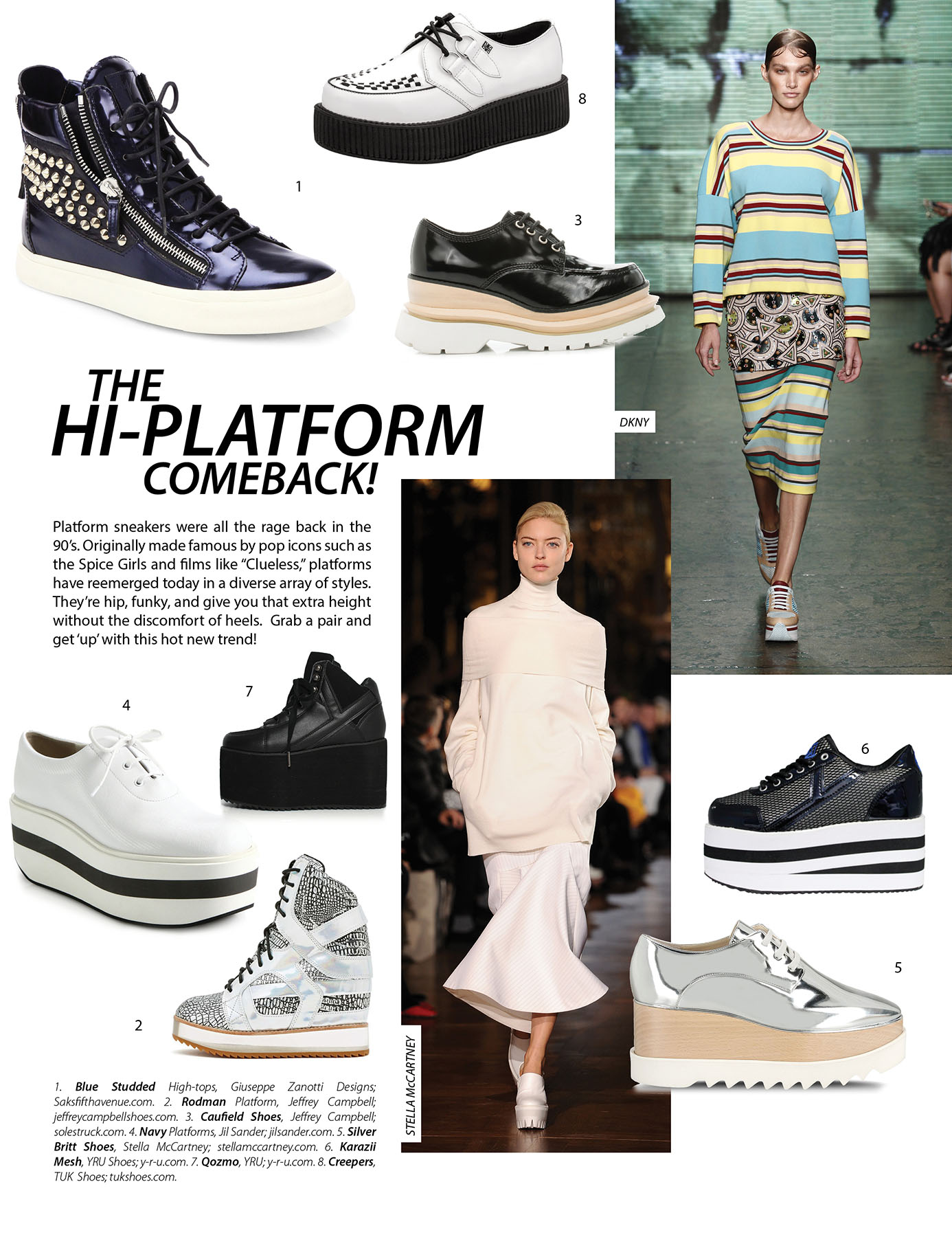 THE HI-PLATFORM COMEBACK!
Platform sneakers were all the rage back in the 90's. Originally made famous by pop icons such as the Spice Girls and films like "Clueless," platforms have reemerged today in a diverse array of styles. They're hip, funky, and give you that extra height without the discomfort of heels. Grab a pair and get 'up' with this hot new trend!
Share your thoughts...